The U.S. Census Bureau is significantly scaling back its preparations for the 2020 census, which experts say could compromise the agency's ability to accurately conduct its constitutionally mandated count of people.
An inaccurate census could have drastic consequences, with the potential to hit minority communities the hardest.
The survey, which the Constitution requires take place every 10 years, helps allocate hundreds of billions of federal dollars to state and local governments, according to the Census Project, a group that tracks the census. The survey data is also used to draw electoral districts, because each district is legally required to have roughly the same number of people.
Census officials initially planned to do three dress rehearsals of the census ahead of 2020, but cut two of those tests because of a funding shortfall. Experts also note that members of minority communities may be hesitant to give personal information to the government, and that the bureau currently doesn't have enough partnership specialists in place to begin to build their trust.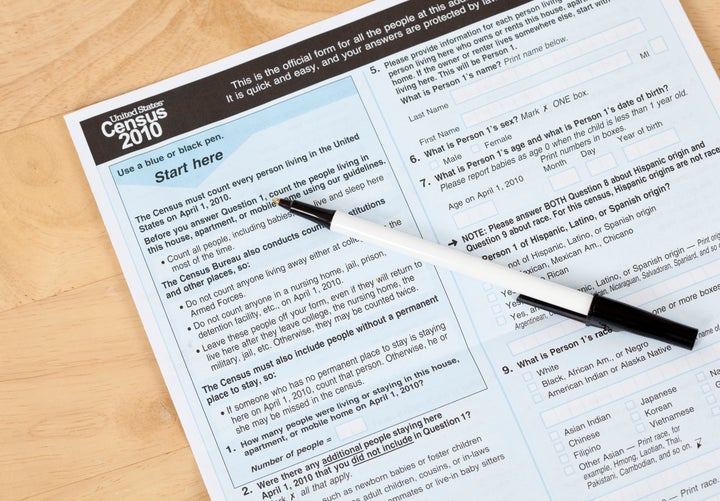 The bureau has been hampered by budget issues ― specifically, a congressional mandate that it cannot spend more on the 2020 census than it did in 2010. This is the first time in modern history that the bureau has faced such a cap, said Terri Ann Lowenthal, a census consultant who worked as staff director of the House census oversight subcommittee from 1987 to 1994.
The bureau has also faced a shortfall of a little over $200 million since 2012, said John Thompson, who served as the director of the Census Bureau from 2013 until he abruptly resigned in May.
This has resulted in the agency prioritizing certain crucial technological and automation upgrades, Thompson told HuffPost. It has also resulted in the bureau putting less money behind advertising and local partnerships that do long-term work in communities and encourage people to respond to the census.
"That's the only way you're going to get local communities, local individuals to understand why it's important to answer the census [and] that the information is confidential," Thompson said. "That message has to come out locally, from trusted voices. That can't come from Washington."
The bureau planned to have 800 partnership specialists for the 2010 census and got funding for an additional 3,000 in the stimulus bill, according to Lowenthal. She said Commerce Secretary Wilbur Ross, who oversees the census, has indicated that the bureau wants to hire 1,000 specialists for the 2020 survey.
However, Lowenthal said the bureau has requested funding for only 43 such specialists, and that she thought there needed to be at least five times as many in place by next year.
"On the one hand, you have the Census Bureau doing this PR campaign telling everybody it's OK to participate and you have personalities in our White House talking about deportation forces and Muslim bans and so forth. It's creating a hostile environment."
Such lack of trust could particularly hurt communities of color, which experts say are already harder to count during the census. And President Donald Trump is making the situation even worse.
Lowenthal said immigrants, anxious about Trump's deportation threats, might be more hesitant to respond to the survey. People who live in communities where there are increased tensions with the police also might not want to give the government their personal information, she added.
Arturo Vargas, the executive director of the National Association of Latino Elected and Appointed Officials Educational Fund, told HuffPost that the White House was making it more difficult to convince people to fill out the census.
"People actively fear their own government because of the type of rhetoric we heard throughout the campaign and in the past year," Vargas said. "One of the bureau's major tasks is to assure the public that participating in the census is strictly confidential, but the government is undermining themselves."
"On the one hand, you have the Census Bureau doing this PR campaign telling everybody it's OK to participate, and you have personalities in our White House talking about deportation forces and Muslim bans and so forth," he said. "It's creating a hostile environment."
The Census Bureau did not respond to a request for comment.
Getting an accurate census count of minority populations is crucial to making sure they receive adequate federal assistance and have a voice in government. Lawmakers are prohibited from drawing electoral maps that intentionally dilute the impact of minority votes, and census data can be used to challenge maps that violate that guideline.
"It is very risky to go into a census using methods that have not been fully vetted in the field."
Advocates are also concerned that the Census Bureau is going to use new methods of gathering data in 2020 without adequate testing in the field.
Tests conducted exactly two years before the actual census require a massive effort to organize, and planning for them typically takes about six months, said Phil Sparks, co-director of the Census Project. The bureau initially planned to test 700,000 households in West Virginia, Washington state and Rhode Island next year, but canceled the West Virginia and Washington tests because of budget issues.
Those cancellations are particularly alarming, Sparks said, because the Census Bureau plans to use the internet and other technology for the first time in 2020. Online surveys are more efficient and cost-effective than paper mailers, Sparks said, but the method needs to be tested for bugs before it's used in an official capacity. The bureau is also planning to introduce an option that would allow people to call in to a center to respond to the initial census questionnaire.
Lowenthal noted the canceled tests would make it more difficult for the Census Bureau to try out new methods in rural areas and other places less likely to have internet access and other infrastructure required to support a high-tech survey.
"Internet response saves money, as Congress hopes it will. But the people who are more likely to respond by internet already are easier to count, historically, already are more likely to participate, voluntarily. Communities that are historically considered harder to count accurately, people of color, immigrants, low-income households, are also disproportionately on the wrong side of the digital divide," she said. "It is very risky to go into a census using methods that have not been fully vetted in the field."
Thompson said the bureau plans to use geospatial technology to map some areas instead of sending out canvassers. The canvassers who do go into the field will be able to use mobile technology that makes it easier to record data when they follow up with people who fail to respond to the initial survey.
"This is Obamacare sign-up times five," Sparks said. "It relies totally on technology and techniques that the Census Bureau has not used before. So the fact that two of the three major field tests that they're not going to use are now not in play means they're going to go into the 2020 census without testing major components in hard-to-count areas."
The bureau is supposed to test 43 technology systems in 2018, The Los Angeles Times reported in October. At that time, just four had been completely developed and 21 were functional to some degree.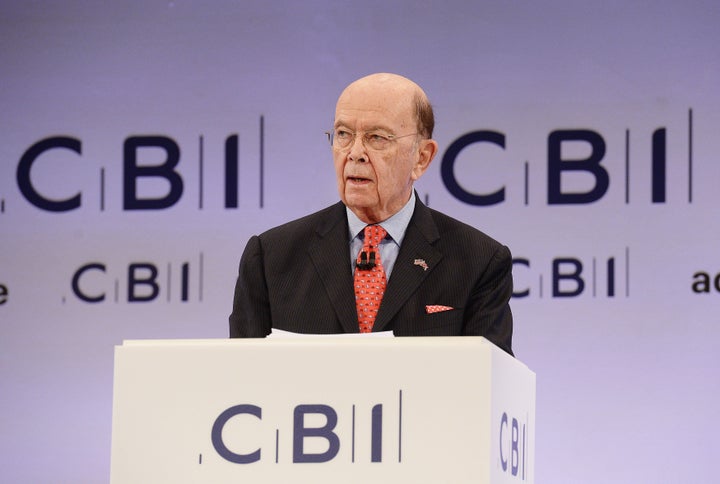 Funding a strong census requires planning and budgeting over 10 years ― something Congress, often looking for immediate fixes, doesn't do very well, Lowenthal said. Ross, the commerce secretary, asked Congress for an additional $3.3 billion for the census in October. But some Democrats suggested that could still be too low.
"If you repeated the amount of money that the last census cost in 2020, estimates said it was gonna cost over $17 billion, which led the Census Bureau to say, 'Look, if you give us the resources now, you invest in our planning, we can do the census for the $12.7 billion,'" said Thompson, the former Census Bureau director.
There are also lingering questions about the bureau's leadership. An acting director and deputy director are currently filling the bureau's top two posts, and the role of top officials will become even more crucial as the actual survey approaches. Advocates were alarmed when the White House indicated last week that Thomas Brunell, a political science professor with strong views on gerrymandering and no management experience, might be tapped for the deputy director job.
The business of counting Americans isn't glamorous, Lowenthal said. But she said that doing it well was crucial to ensuring the guarantees of the Constitution.
"A successful census is one that counts all communities equally well. That matters because there is a guarantee in the 14th Amendment to the Constitution of equal representation in all electoral districts based on population and the number of people who live in every community," she said. "The undercount, the disproportionate of certain population groups deprives those communities of their rightful share of equal representation and influence in the process of governing."
Popular in the Community