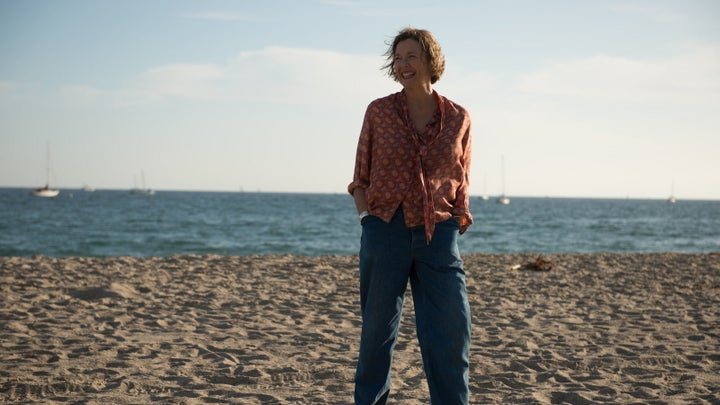 It's ladies' night at the New York Film Festival. Last week, Ava DuVernay's searing race examination "13th" became the first documentary to open the fest. Elsewhere, Isabelle Huppert headlines a dark satire about a rape victim, Pedro Almodóvar's mother-daughter drama "Julieta" adapts three of Alice Munro's short stories, and Kelly Reichardt's "Certain Women" features Laura Dern, Michelle Williams and Kristen Stewart in a triptych about the banality haunting, well, certain women in small-town Montana.
The best of these, "20th Century Women," which premieres at NYFF this weekend, captures the pliability of life's expectations at a moment when generations collided and America evolved. That moment is 1979. California's halcyon hippie days have faded into Jimmy Carter's proverbial "crisis of confidence." Second-wave feminism and punk-rock turf wars are enveloped in clouds of cigarette smoke, the nation's moral morass deciding whether it can still stomach, as the Talking Heads would say, parties and discos.
At least that's the mood that writer-director Mike Mills captures in the film, a merry and heartfelt drama about Dorothea Fields (Annette Bening), a divorcée laboring over which ideals to impart upon her teenage son (Lucas Jade Zumann). A survivor of the Great Depression with dashed dreams of becoming a pilot, Dorothea had Jamie at age 40. Now she's a stock-market-obsessed chainsmoker who, when not pondering her past and future, rents out rooms in a spacious Santa Barbara home that's always under construction.
One room belongs to a maroon-haired photographer named Abbie (Greta Gerwig). In another resides Dorothea's handyman (Billy Crudup), a burnout who survived the bygone bohemia of the '60s. And every night, like clockwork, Jamie's thoughtful longtime pal Julie (Elle Fanning) escapes her cold mother and climbs the home's scaffolding to curl up next to him in bed, raising friend-zone frustrations within the newly horny 14-year-old. Alongside Dorothea, these four characters, who take turns narrating the film, form the bedrock of "20th Century Women." They are varied snapshots, lives filled with the yearning for lost opportunities and the hope for superior possibilities. Their struggle comes in determining how to connect those dots.
Dorothea, who feels she knows her son less well as he ages, has one goal: helping Jamie to mature, specifically in regard to his ideas of women. She wants to protect Jamie from the hardships her marriage endured and from the loneliness that plagues her adult life. Dorothea, who suffers aimlessness and a touch of self-involvement, recruits Abbie and Julie to help, proposing that they agree to raise Jamie jointly while residing under the same roof. That sends "20th Century Women" in several directions, from punk nightclubs where Abbie slips Jamie a beer to road trips where Julie undresses yet still denies him sex.
Mills, who wrote and directed 2005's "Thumbsucker" and 2010's "Beginners," crafted a kaleidoscopic script that gives each character both internal and external histories. In a sense, they are all manic pixie dream ladies, with one vital twist: They tutor Jamie on the facts of life while pondering their own drifty trajectories in real time. One asks, "How can you be a good man? What does that even mean nowadays?"
It's a good question, to which "20th Century Women" does not offer a succinct solution. This is a group of people raising queries and attempting to figure out the answers. Each performance is vibrant and alive, particularly that of Bening, who layers Dorothea with both optimism and anxiety. Every line on her face is pained but hopeful. In some ways, Abbie and Julie can only hope to age as well as Dorothea has. In others, they should want nothing less. Those poignant brushstrokes are evident in Sean Porter's cinematography, which teeters between psychedelia and solemnity.
Far more than a didactic lesson in feminism, "20th Century Women" is about the comings and goings of our loved ones ― the influencers who bestowed important parables upon our adolescence and the leaders who gave us the benchmarks to move forward with aplomb. Not everything will go well. Cancer will strike, divorce will intervene, distance will prevail, orgasms will be faked. But, as Mills shows us in these characters' journeys, what matters is one's foundation ― particularly when there are modern women at the center.
Before You Go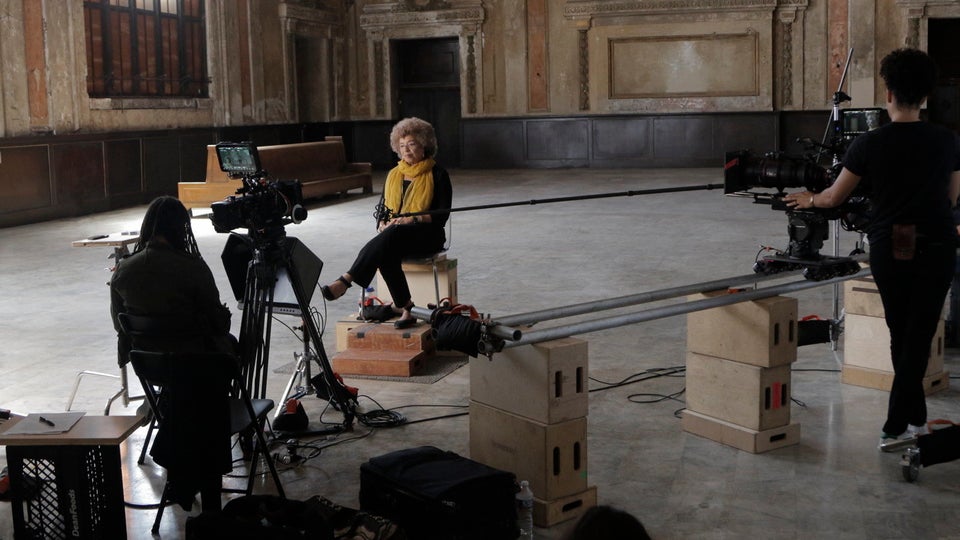 New York Film Festival Preview 2016
Popular in the Community