The grandfather of Pop Art was Larry Rivers. He foresaw the visual language of advertising and consumer products before any other American artist. Being in the right place before anyone else had its perks - his proto-Pop status sustained him despite the successes of those he directly and indirectly influenced. His career was marked by excess and personal drama but he never stopped working on art. One big critique of Rivers was that he was so "all over the place" that he never landed at a signature style. This supposed negative, fostered by the art market, was something Rivers wore as a badge of honor, always restlessly looking for a new creative mode of expression, disregarding the conformity that the top tiers of the art world demand of those they intend to chew up and spit out.
At 101/EXHIBIT, the Los Angeles gallery that has recently signed on with the Larry Rivers Foundation to represent the artist's estate, Rivers is reintroduced to Los Angeles (his last solo show here was in 1986 at the Jan Turner Gallery) in a unique manner. Instead of mounting a survey show, 101/EXHIBIT has hatched "Birds of America", a presentation of important pieces by Rivers from his mid-1990s series of paintings based on James Audubon's historic volume "Birds of America". Painted during the 1990s in tandem with the book's re-release, Rivers' bird series is a unique reinterpretation of this influential volume illustrating bird and plant life in America. Rivers painted his idiosyncratic versions of Audubon's birds, often sculpting foam board in the shape of the ornithological subjects and mounting them on his canvas landscapes. With six major works from the series included, the genius twist to this exhibit has been to include the work of 21 contemporary artists following in Rivers' footsteps.
Like each Rivers work here, the 21 artists reference a page from the Audubon book. Mounted in the lower right corner of each work in the spacious 101/EXHIBIT ground floor gallery space, viewers get an idea of where each artist is coming from… and will be surprised as to where many of them go. Arranged uniformly on the space's longest wall, the artists manage to quote from nearly every possible representational style in existence. That alone is a tribute to the cantankerous spirit of Larry Rivers.
Some of my favorites bear mentioning. Eve Wood's sparse canvas "American Gold Crested Wren" has a poetic passage "Love yourself first" tenderly emanating from the beak of her elegant, upside-down bird. Paul Paiement echoes the methodology of Rivers in forming a construct on which to mount his Audubon representations. Entitled "After Audubon, After Rivers - American Robin" Paiement gives us a precisely painted pair of songbirds with the same sculptural collage effect Rivers used in many of his Audubon reflections. What we have is an acrylic and mixed media mini-masterpiece with its historical precedents laid out right in front of us. If Paiement has given us a masterpiece, Jorge Santos gives us a trembling nightmare in "Vulture", updating Audubon's carrion-swooper to a dramatic literal breaking out of the illustrated box horror show. His tight realism is contrasted with the stylized perfectionism of Audubon to masterful effect.
Larry Rivers exalted in rehashing art history with his pictorial spin. Tom Sanford's contribution to this show carries on this approach. His updating of Audubon's "California Condor", the bird brought back from near extinction, revels in the pollution and death of a modern world Audubon could never have imagined, but one Rivers happily plied angst and grist from which to launch his half-century-plus of painterly efforts. The humor and aplomb of much of Rivers' oeuvre is subtly captured with Aaron Johnson's incorporation of a sock in his "Fish Hawk", which adds a hilarious material touch to what is a scary demise to a fish caught by a serious bird of prey.
Finally, every great group show has one piece that takes the prize for attempting the extremes and succeeding. "Birds of America" has such an artwork in Zara Monet Feeney's "Magnificent Magpie". Oh, Audubon's Yellow Billed Magpie is in this picture… if you look close. But you might be too busy looking at a whole new universe of wicked figurative forms and abstract evolutions of composition decorated by rococo haute couture. A cherry on the sundae of a bold approach to curating emerging artists with established masters, all in a format that Yitzroch Loiza Grossberg, aka Larry Rivers, would appreciate as his own.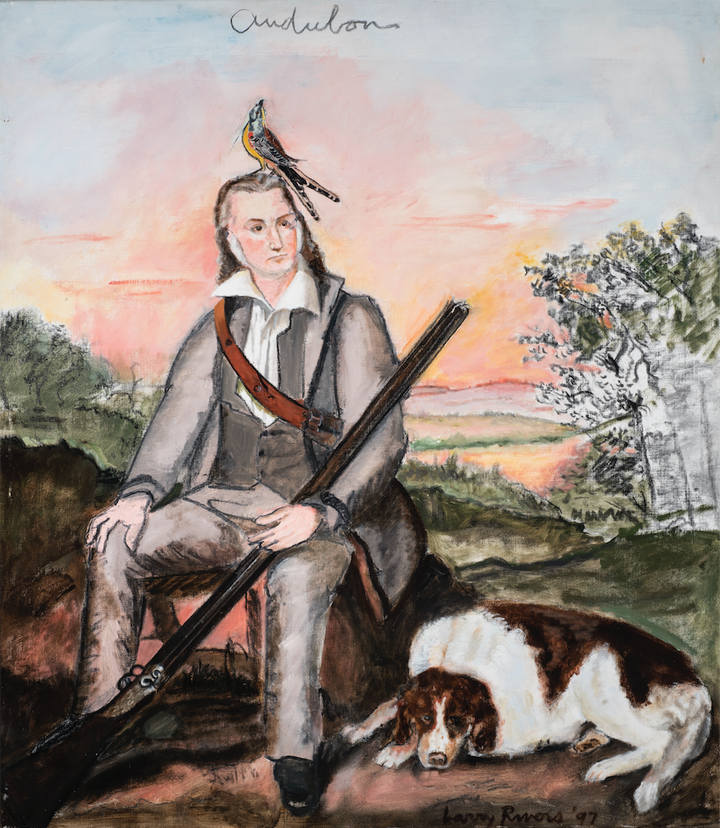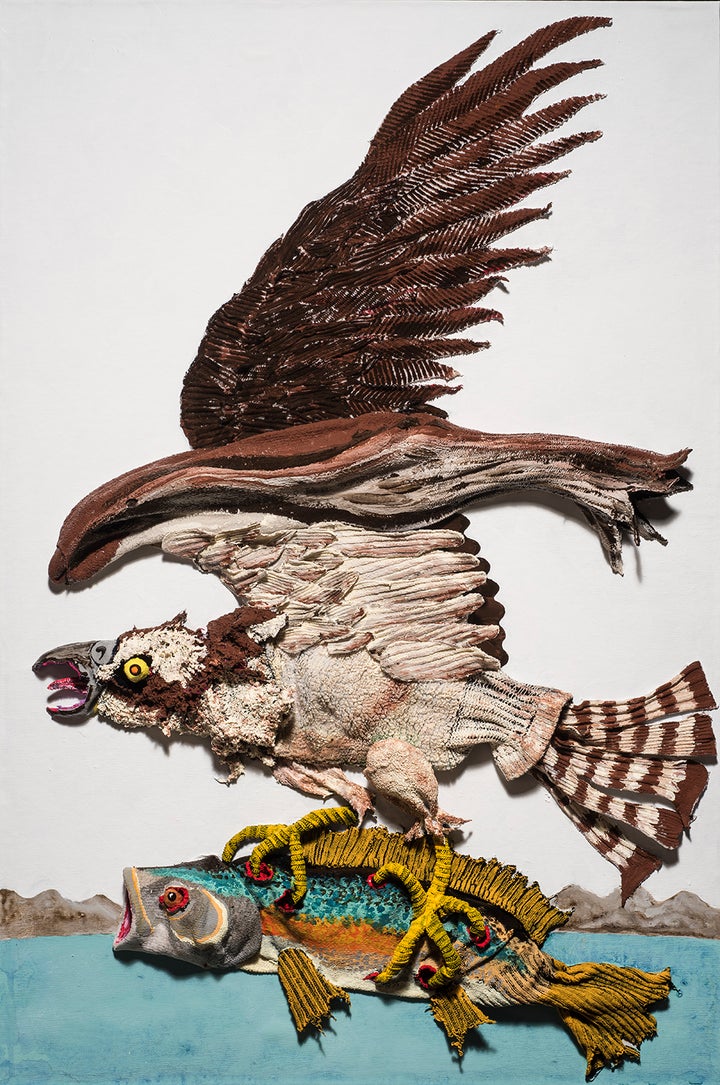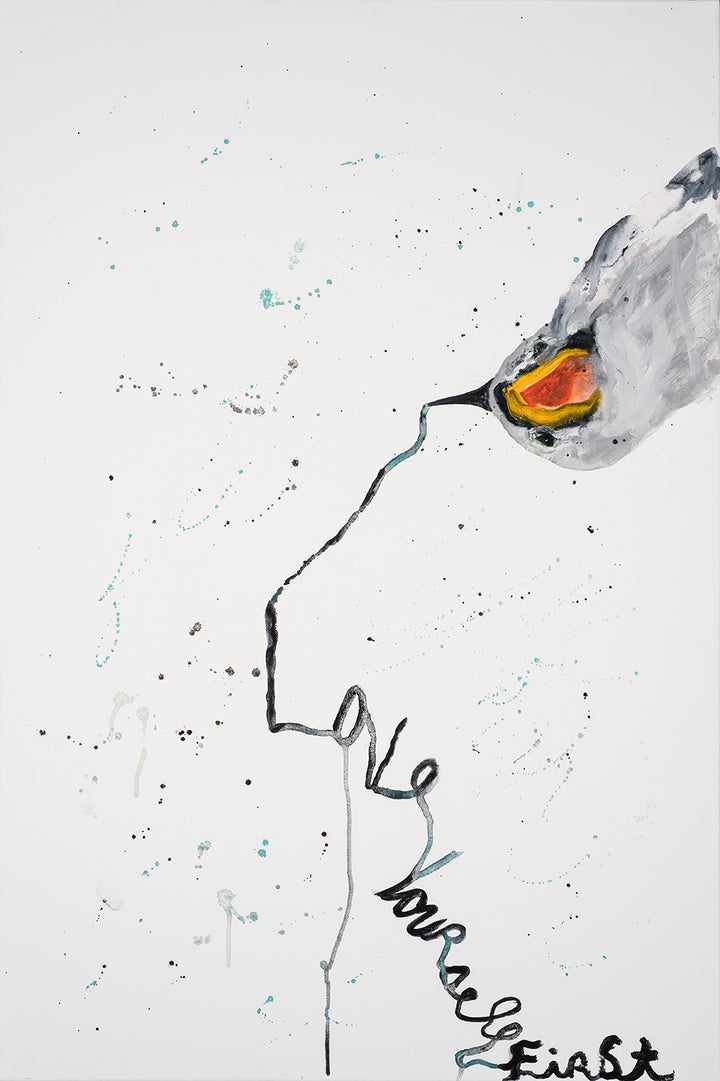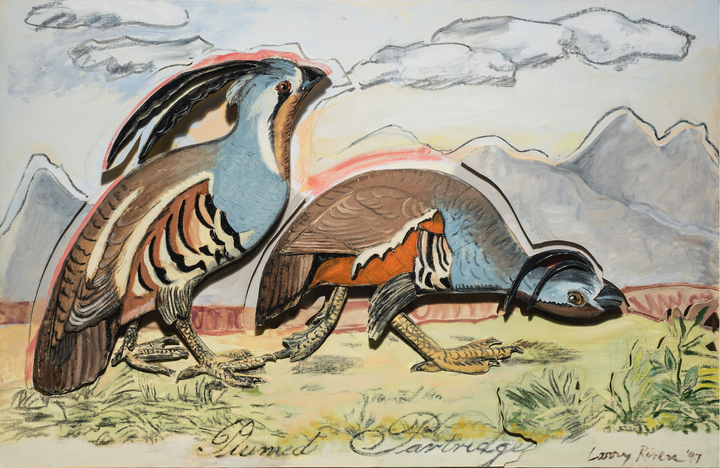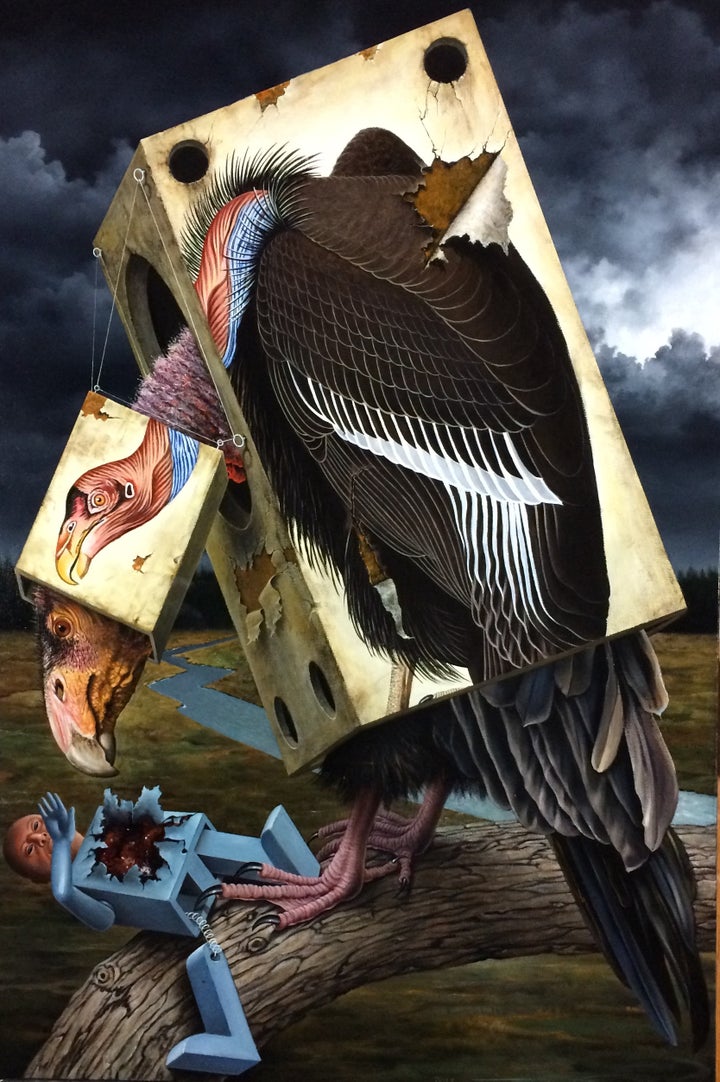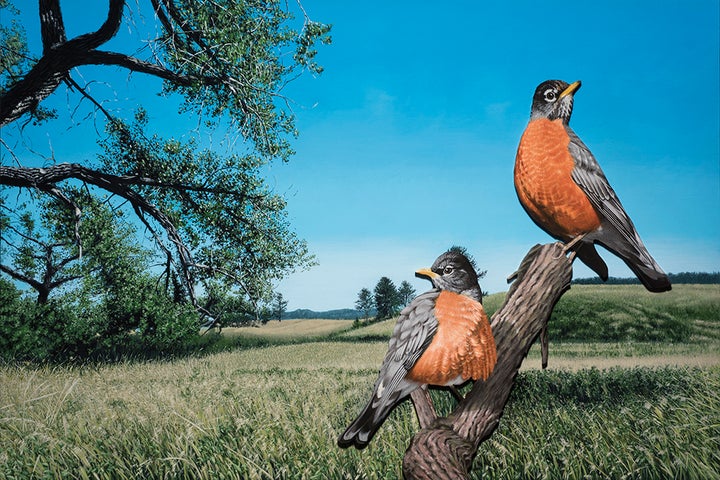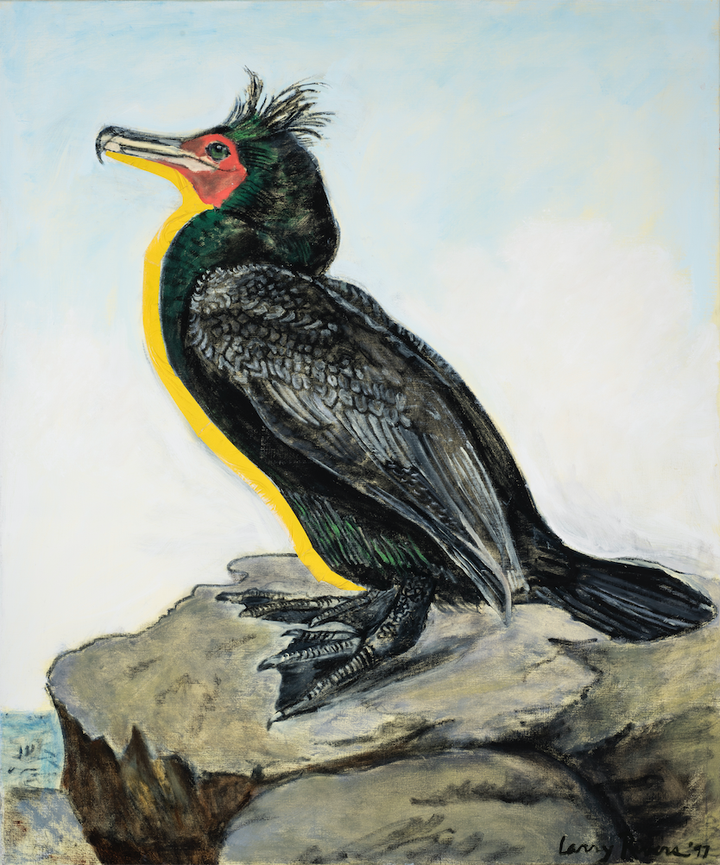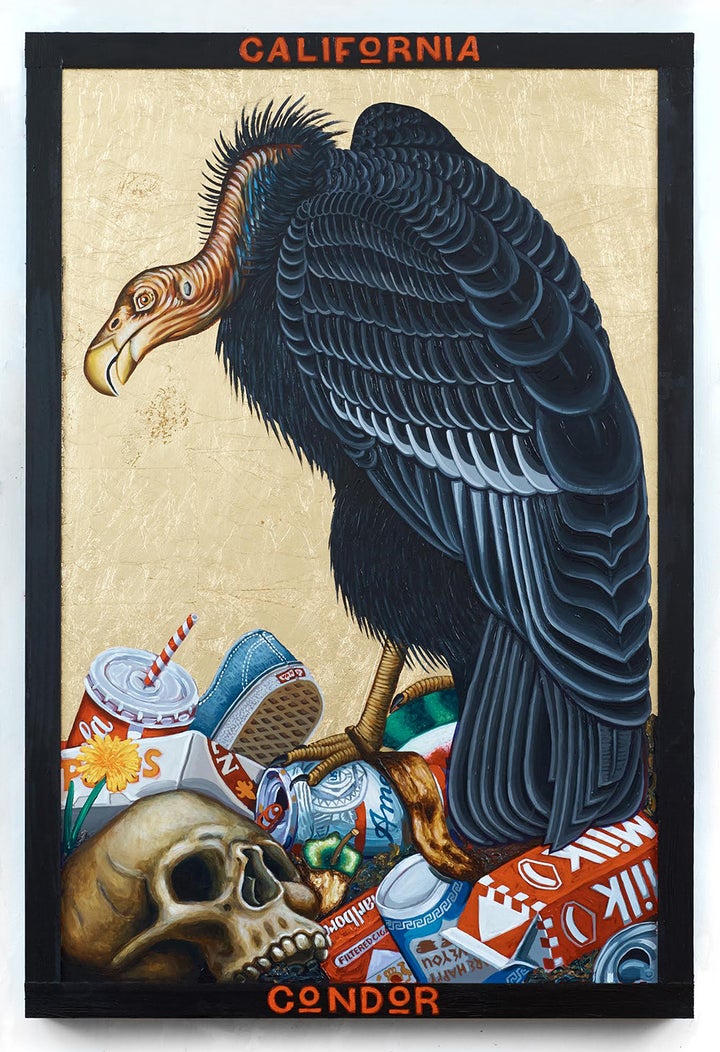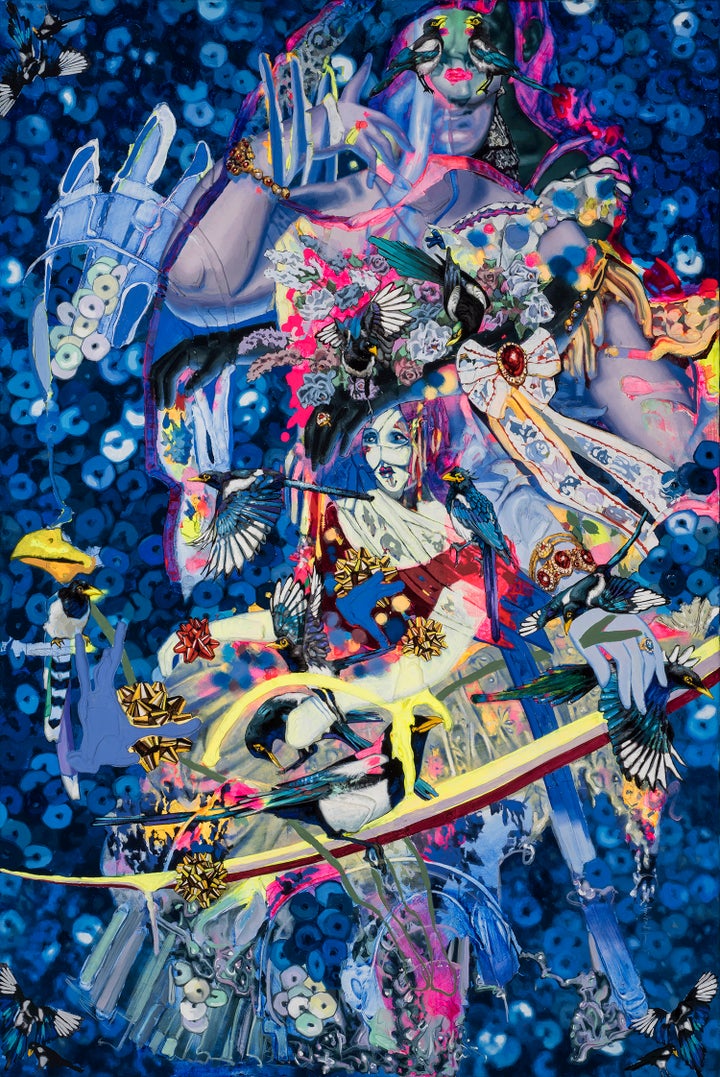 The exhibition continues thru May 13 and also includes contributions from Jason Shawn Alexander, Pedro Barbeito, Brett Diemer, Robert Fleisher, Thomas Frontini, Chambliss Giobbi, Daniel Horowitz, David Jacobs, Nelson Loskamp, Patrick Neal, Tom Sanford, Kristen Schiele, Alfred Steiner, Eric White, and Kent Williams. A talk about the show with Peter Frank is scheduled at the gallery for April 30. Visit WWW.101EXHIBIT.COM for more information.
Related
Popular in the Community