Fox Mancke is only 16 months old, but he's already dominating the Halloween game.
The toddler's mom Lauren is a designer, and every day in October, she posts a photo of Fox in a different costume. "I have always loved making Halloween costumes ever since I was a child," the mom told The Huffington Post.
Fox's awesome costumes are nods to popular movies and TV shows, like "Saved by the Bell," "Wet Hot American Summer," "Ferris Bueller's Day Off" and more.
Most of the toddler's costumes are made with items from around the house, as well as craft supplies like colorful tape. Mancke said her son enjoys their daily costume adventures, though he isn't the biggest fan of wearing hats.
"I thought friends and family would get a kick out of it, and I also wanted to show how it's pretty easy to do a homemade costume with items you already have."
Keep scrolling to see a sample of Fox's adorable costumes.
Have a costume you want to share? Send a photo to HPPHalloween@huffingtonpost.com and you may be in an upcoming feature.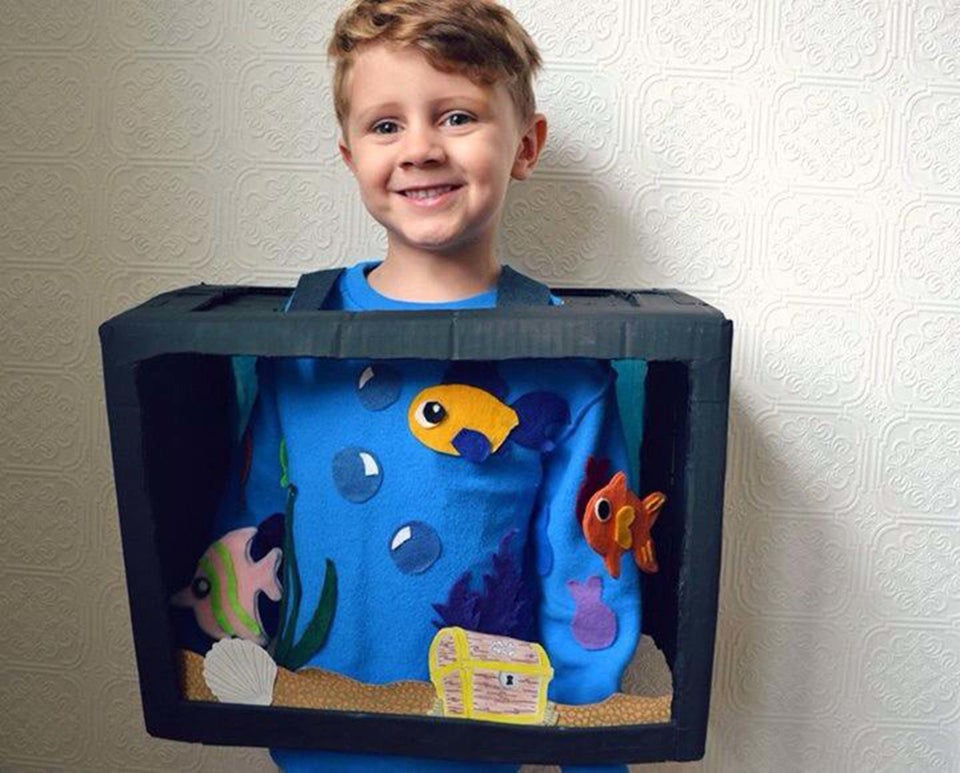 Halloween Costumes For Boys That Go Beyond Superheroes