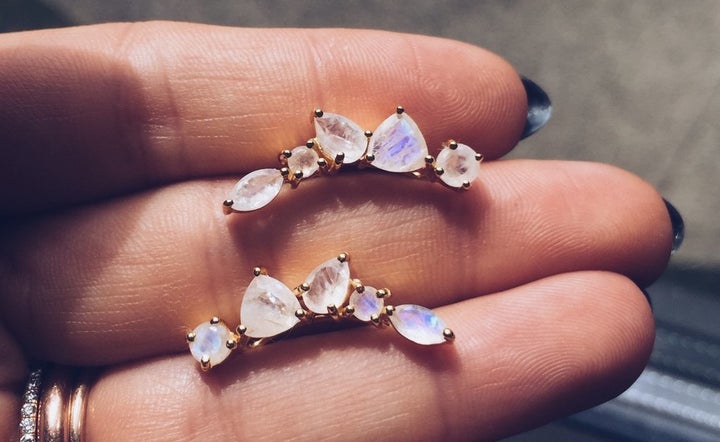 Moonstone is the witchy wardrobe accessory that's been steadily trending ― and with one look at this celestial stone, it's easy to see why.
With its ghostly bluish-white lunar shimmer, it's easy to how this gem got its name. Although it's typically colorless, its reflective layers give it a distinct glow under certain lighting. It's not hard to understand why moonstone is one of the most unique gemstones available today.
Here, we've rounded up 21 affordable pieces of moonstone jewelry that are sure leave you feeling starry eyed:
HuffPost may receive a share from purchases made via links on this page.
Popular in the Community