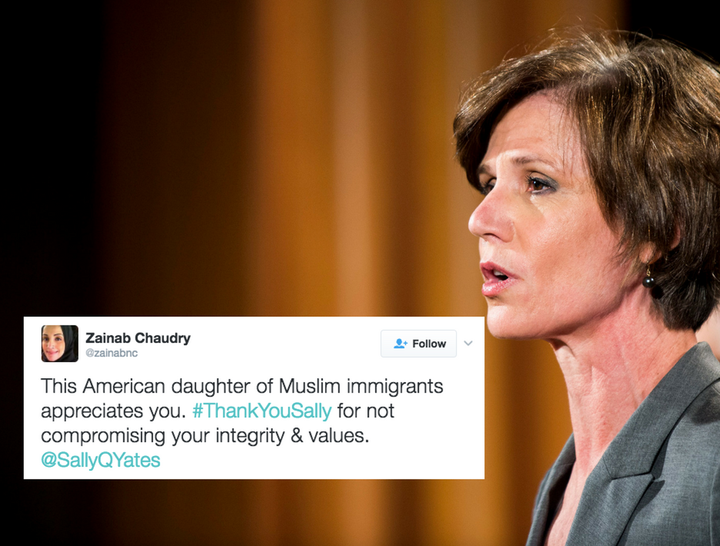 According to the New York Times, Yates had written a letter to lawyers in the Justice Department on Monday advising them not to defend Trump's executive order. "At present, I am not convinced that the defense of the executive order is consistent with these responsibilities, nor am I convinced that the executive order is lawful," she wrote.
Seeing a woman stand up to Trump so fearlessly ― despite the fact that she would certainly be fired for doing so ― struck a major chord for many of the women watching.
By late Monday night and into Tuesday morning, the hashtags #ThankYouSally, #ThankYouSallyYates and #SallyYates were trending on Twitter, with women acknowledging the audacity it took for Yates to take such a powerful stance, and lose her job in the process.
Yates' heroic move serves as an important reminder to feminists everywhere: human rights are women's rights, and women's rights are human rights.
Check out some of the best tweets below.
Trump: How will Trump's first 100 days impact you?Sign up for our weekly newsletter and get breakingupdates on Trump's presidency by messaging ushere.
Related
Before You Go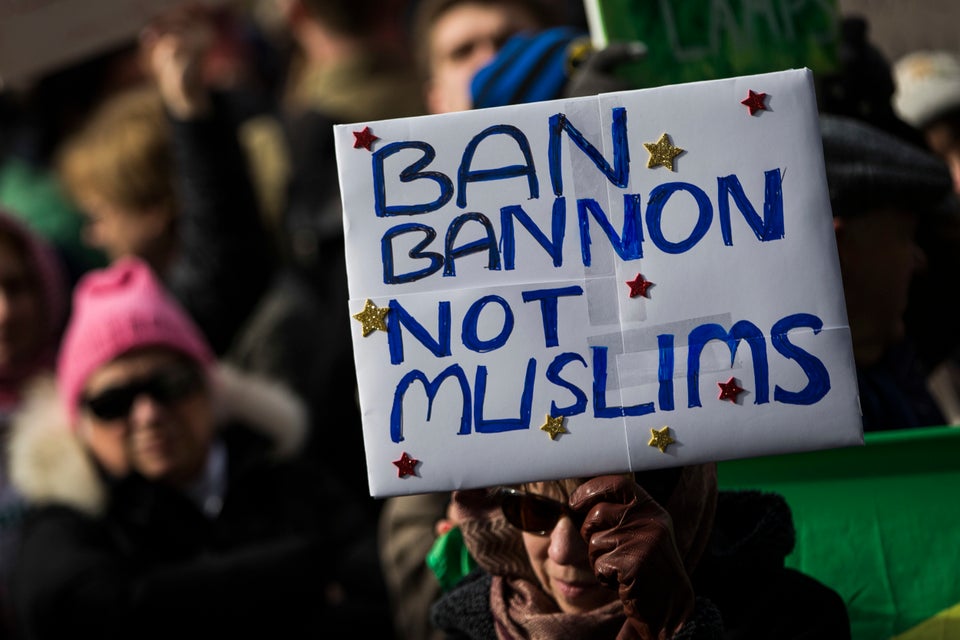 Nationwide Protests Against Trump's Executive Order
Popular in the Community