A new take on a favorite childhood pastime is allowing even complete strangers to make beautiful music together in downtown Montreal.
"It's a really, really cool experience to be able to make music with your entire body," says one young woman in this original short from OWN's "Super Soul Sunday."
In Oprah's words, the swings create "a living piece of art."
"We tried to figure out, if we all went together at the same time, if we would change the music," one participant says. "And it did. It definitely felt like the tempo was moving with us."
"Super Soul Sunday" airs Sundays on OWN.
Related
Before You Go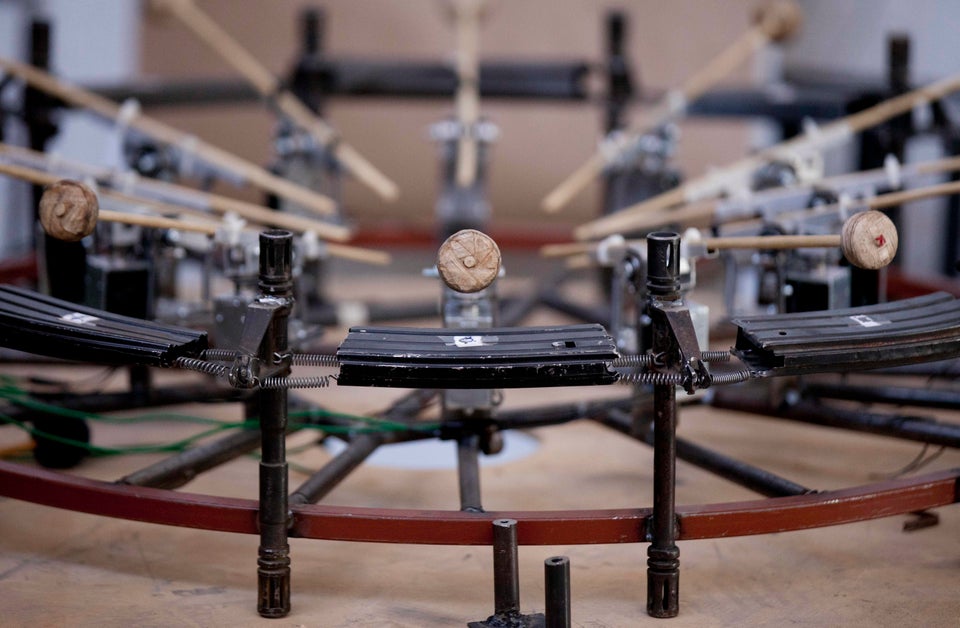 Pedro Reyes Turns Guns Into Musical Instruments
Popular in the Community