It's always wonderful to hear what your kids are thankful for around the holidays ― especially if it's something hilariously random, like a new dishwasher, ceiling fans, or a brother who isn't a monster.
1. "Ceiling fans." ― Erin Herman Ecker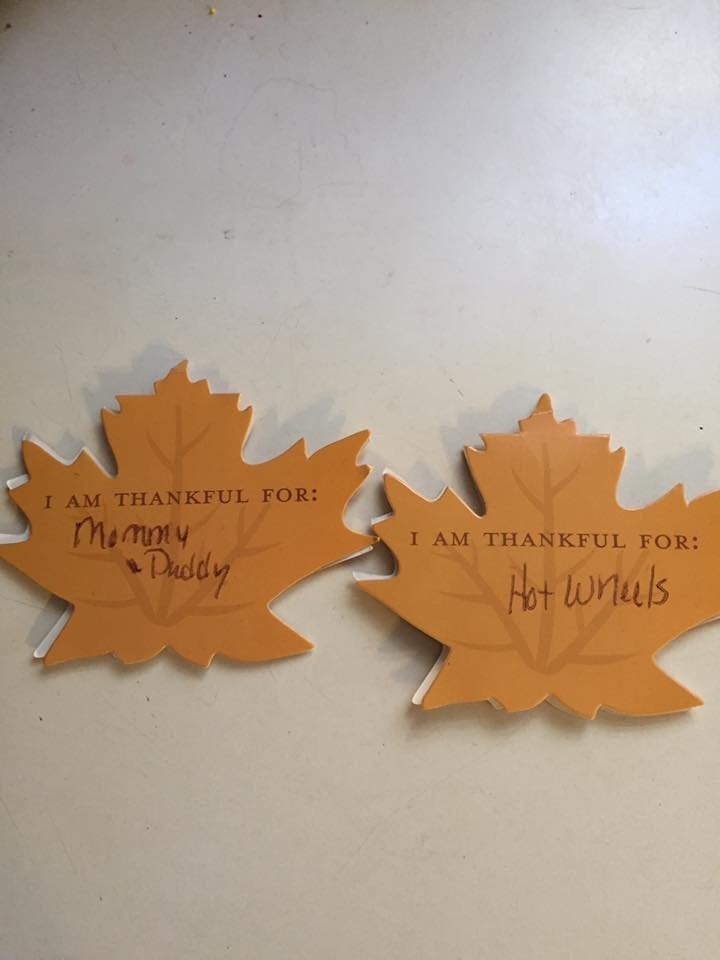 3. "'Corn. Because you can see it in your poop.' ― said by my 3-year-old son as his prayer at Thanksgiving dinner." ― Patricia Galante Webber
4. "My 4-year-old daughter told me that she's thankful that her brother isn't a monster because if he was, he would eat her." ― Allison Sexton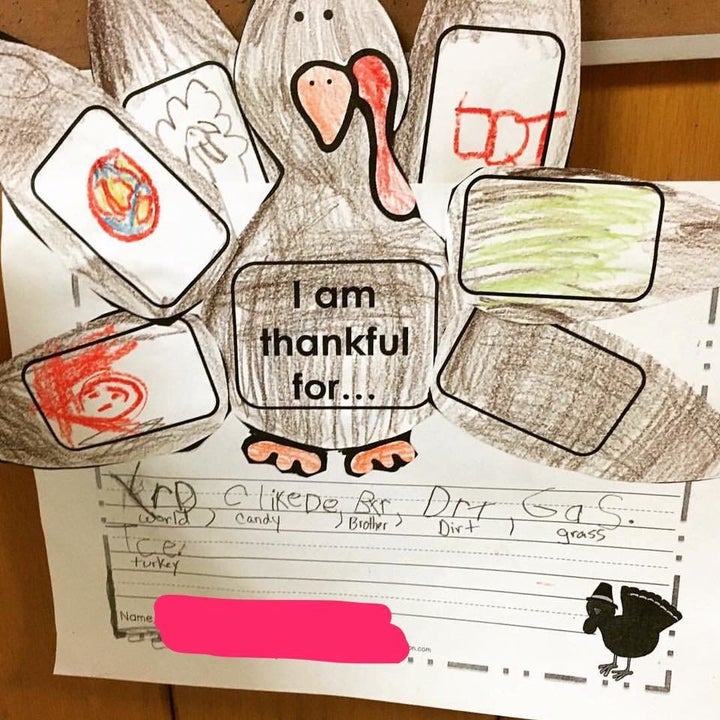 6. "My daughter made a 'thankful tree' when she was in preschool, maybe 3 years old. Each leaf listed an item she was thankful for. The items were, 'my brother & sister, my new scissors, my Belle movie & Belle dress, my cat Figaro, my bed & blanket, and steak.' Mommy and Daddy did not make the cut!" ― Jennifer Brown Conwell
7. "'Shoes. Getting new shoes. People who make shoes.' ― Aiden, age 3" ― Sarah Aguirre
8. "Mommy wiping my poop."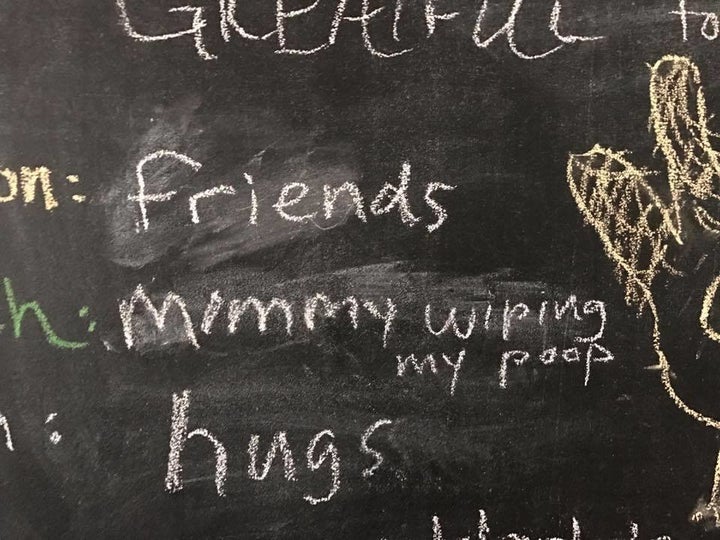 9. "Toilet paper." ― Mandy Heller
10. "'The Statue of Liberty.' ― Molly, age 5 (we live in Iowa, mind you). When I asked her why, she shrugged her shoulders and said 'Well, why not?!?'" ― Karen Grifka Miller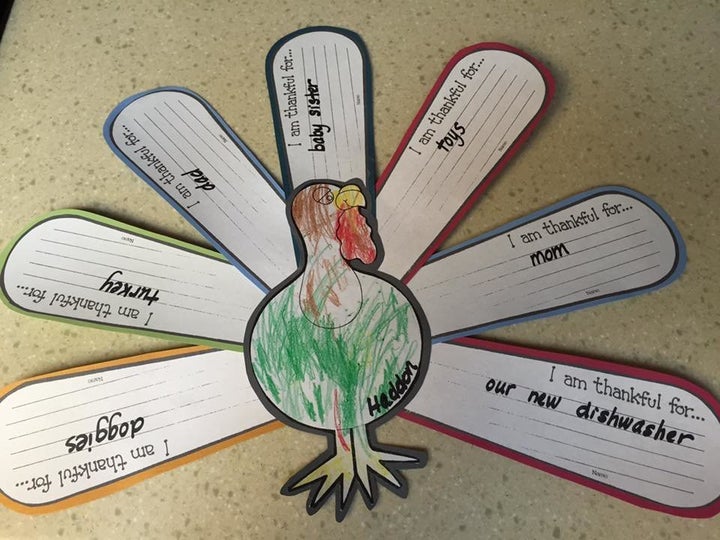 12. "We have a thankful tree and my 5-year-old daughter and 3-year-old son put up a leaf on it daily. My son has so far been thankful for the trash truck driver, Paw Patrol, drummers, my parents' dog, and the vacuum." ― Natalie Reis
13. Cookies. Lots Of Cookies.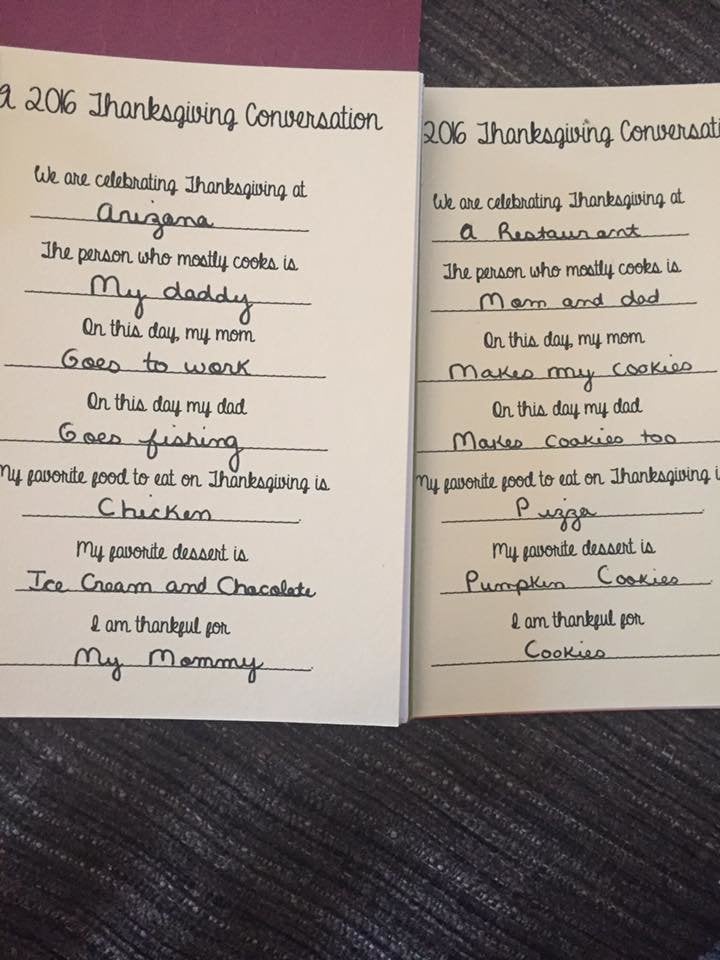 14. "My son was 5 and made a hand turkey. He wrote he was thankful for his dog. He doesn't have a dog... lol but forgot his brother." ― Nicole Hill
15. "I'm thankful for snowmen, daddy, and quesadillas."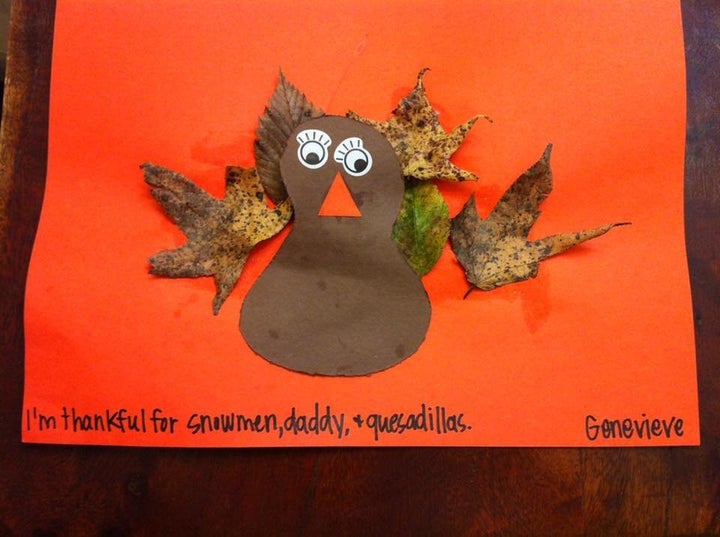 16. "We visited a farm and for three days all my daughter could say was how thankful she was to have seen a cow pooping 😂😂" ― Leah Heffner
17. "3-year-old son: Dinosaurs and peanut butter & jelly sandwiches." ― Lacey Bailey
18. "I am thankful for... my new scissors!"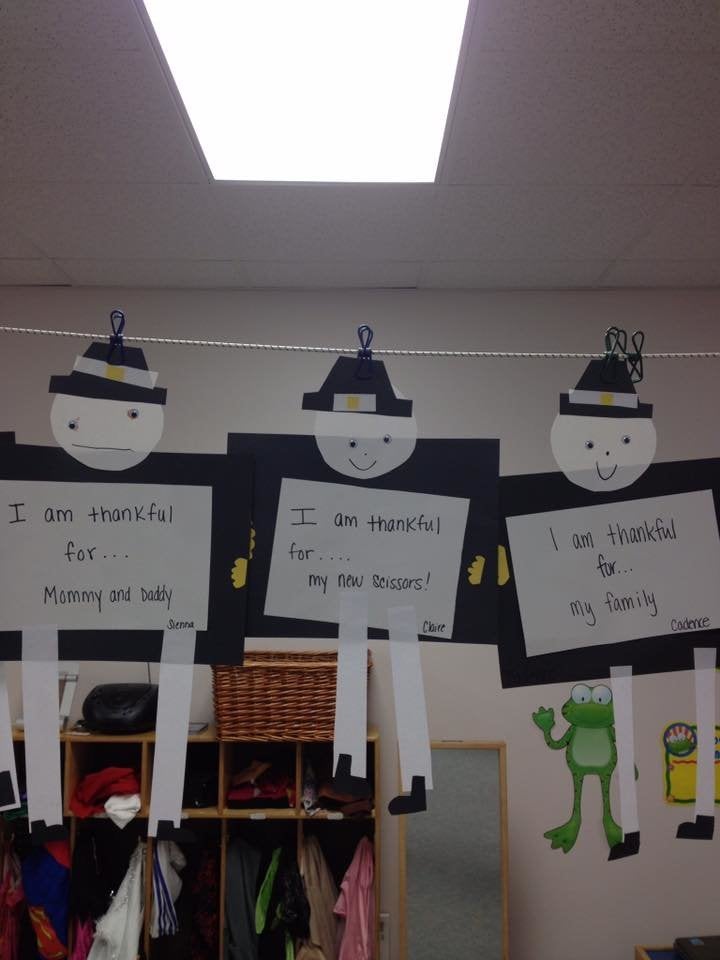 19. "My oldest was thankful for mermaids for 4 years." ― Becky Miller Albright
20. "'I am thankful for everything... except tigers and lions and sharks, because they bite.' From Nathan, age 4." ― Kathryn Dowd Leigh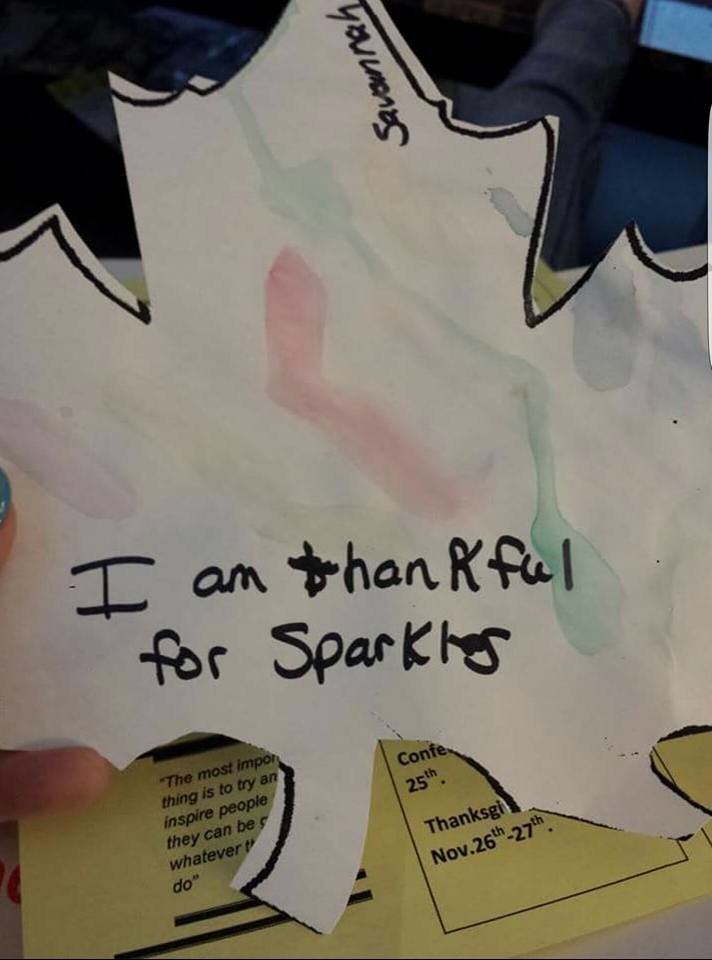 Before You Go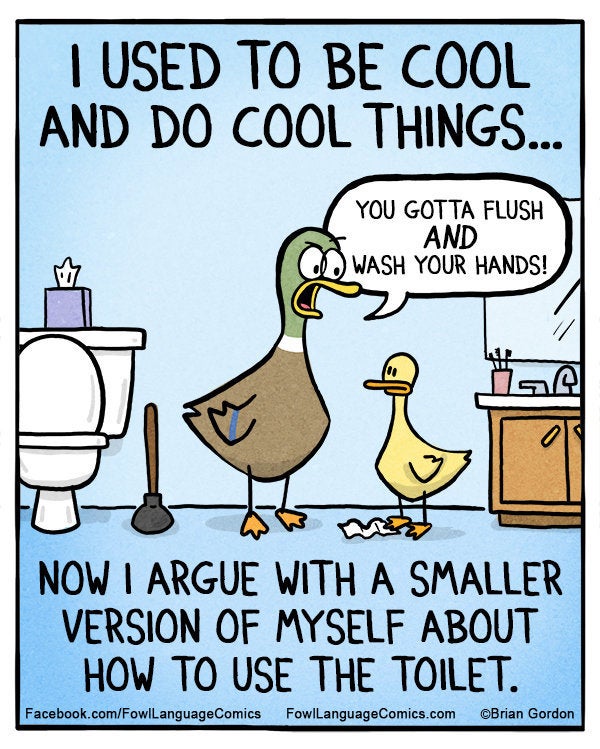 Fowl Language Comics