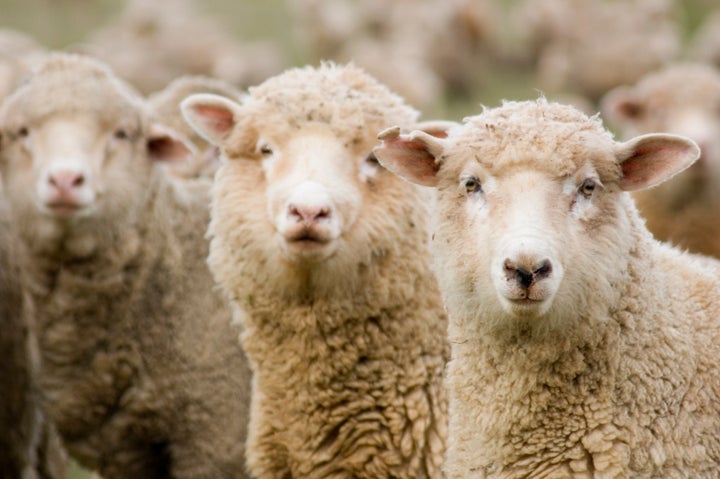 Singapore Airlines is refuting media reports that a Malaysia-bound flight had to make an emergency landing last week because the gas and manure from a group of sheep set off the plane's smoke alarm.
The controversy stemmed from a report in The Aviation Herald, a website that records aviation incidents. The report said a Singapore Airlines plane heading to Kuala Lumpur with 2,186 sheep onboard was forced to land in Bali after "exhaust gasses and manure produced by the sheep" caused the smoke detector to go off.
"That is an assumption being made by media, which we are unable to confirm," a spokesperson told the outlet.
It appears Aviation Herald may have reported other details incorrectly as well. In a statement to the Daily Mail, a Singapore Airlines spokesman referred to the animals in question as goats, not sheep, and said that flight SQ7108 originated in Adelaide, Australia -- not Sydney, as The Aviation Herald reported.
Simon Hradecky, the founder of The Aviation Herald, acknowledged that his site had incorrectly reported the flight's city of origin, but stood by the rest of the initial report. He told The Huffington Post that the Herald got its information from an official report from Bali's Denpasar Airport, and noted that the Tribun Bali reported the same information.
"I am aware that [Singapore Airlines] are disputing our coverage. Fact is, that emergency services and maintenance at Denpasar decided this was the cause," Hradecky said. "Had the cause been different the aircraft would not have been able to depart again after just two hours."
This article has been updated to incorporate statements from Singapore Airlines contradicting initial reports about the emergency landing, as well as with a response from The Aviation Herald.
CORRECTION: A previous version of this story misidentified The Aviation Herald as the Aviation Journal.
Related
Popular in the Community