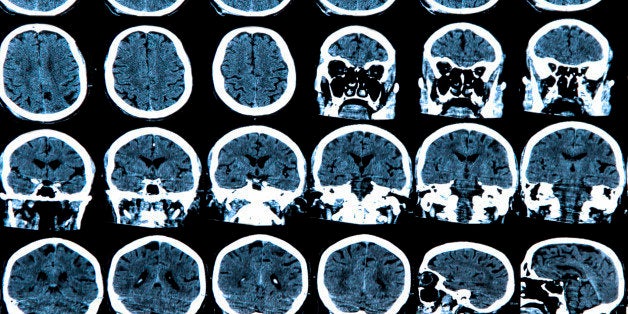 Advances in biomedical and pharmaceutical research continue to occur at a dizzying pace. Yet the process of moving these discoveries out of the lab and into the real world where they can benefit people is frustratingly slow.
That could change very soon. In an encouraging show of bipartisanship, the House recently passed legislation, the 21st Century Cures Act (H.R. 6), designed to speed the process from scientific discovery to health treatments and cures for people who need them.
As a researcher who has dedicated more than three decades to understanding, protecting and healing the brain, I know passage of this legislation will make a huge difference in people's lives. Throughout my career, I have been approached by individuals--returning war veterans, parents of teens who have sustained a traumatic brain injury, those suffering from Alzheimer's disease--who feel there is no hope of improvement for their brain health.
Their pessimism may be based on outdated conventional medical wisdom that views the brain as static, fixed, and unalterable. Thanks to neuroscience research and technological advances, we now know the reverse is true. The brain continues to grow and change and retains capacity to be repaired throughout our lives. New brain cells are made, new connections can be formed and old connections strengthened moment by moment in response to new experiences and new learning. The brain can even rewire systems long after an injury, after a brain set back, such as after chemotherapy, or in the early stages of brain diseases like Alzheimer's -- if the right intervention is applied.
However, juxtaposed against this tremendously hopeful news is an unfortunate reality confronting patients: it typically takes twenty to forty years or more for scientific discoveries to trickle down to benefit human lives in a meaningful way. This is unacceptable. None of us can afford to wait a single day, let alone 40 years - especially those with brain injury or brain disease!
Long frustrated by the huge time lag between scientific discovery and applications that benefit patients, I founded the Center for BrainHealth at The University of Texas at Dallas in 1999 in an effort to close the gap. Since then, our interdisciplinary team of cognitive neuroscientists, physicians, rehabilitation specialists and neuroimaging experts has been developing, testing and scientifically proving protocols to strengthen the brain while healthy and repair it after the onset of an injury or disease.
Our research and programs are helping people regain brain function even years after serious injury or illness. Take the case of Ryan, a 13-year old who suffered a devastating head injury when he was hit by a car while riding his bike, for example. More than a year after his initial recovery, Ryan was having trouble at home and in school, and reported problems learning new things. Our team used a strategy-based, cognitive training program we developed to teach Ryan how to more effectively block distractions, focus and assimilate information--skills that are critical for academic success and in navigating daily life.
After training, Ryan showed significant improvement in critical-thinking skills, as well as generalized gains in other, untrained areas including emotional control, memory and organization. It is disturbing to imagine how much more difficult Ryan's life would have been if he had not had access to this intervention. Ryan--and the millions like him who suffer from brain injury or illness--need access to later-stage post-injury treatments now, not later.
The belief that our research findings should have an immediate and beneficial clinical impact so we can change lives for the better now, not a generation from now, is a guiding principle at the Center for BrainHealth.
That same spirit motivated the sponsors of H.R. 6, Representatives Fred Upton (R-MI) and Diana DeGette (D-CO), to work with scientists, policymakers, advocates and patients to find ways to speed the process from a promising scientific discovery in the lab to development and delivery of real-world treatments for the entire gamut of known health conditions, including rare diseases.
The result of this collaboration, H.R. 6, modernizes federal regulatory processes that often stand in the way of new products and treatments being made available to patients. The legislation expands funding for the National Institutes for Health (NIH) and Food and Drug Administration (FDA) to support promising new research and approval of new therapies. The legislation also recognizes and harnesses the tremendous potential of relatively new scientific concepts such as personalized medicine and the development of medical apps.
We applaud the bipartisan cooperation that led to House passage of the bill July 10th, and are heartened that Senate leaders are working on a similar bill. We encourage Senators to act quickly, before the end of the year, for the best chance of enactment of a bipartisan bill prior to next year's presidential election.
Popular in the Community