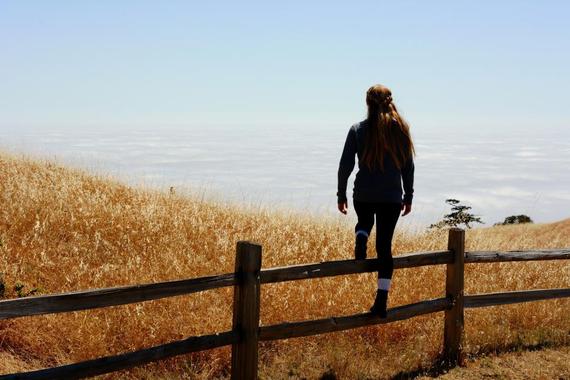 Those location independent professionals who take advantage of technology to work from anywhere in the world. The lucky tribe of folks working from a local coffee shop a park, or a remote location on the other side of the globe.
Since so much business is conducted through digital channels these days, it is becoming less and less necessary for people to be tethered to a specific location in order to perform many jobs. Even positions such as personal assisting, paralegal and customer service can often be filled remotely. Not to mention top location independent career options like being a photographer, coder, web designer, graphic designer, freelance writer, journalist, and more.
There are many reasons why location independence is getting more and more popular with each year. Many people are attracted to the opportunity to live in an area that appeals to them on an environmental, cultural, social, or political level without worrying about the availability of jobs in that area. Others are attracted to ability to travel on short notice without creating a lot of upheaval in their lives. Location independent families often enjoy the opportunity to expose themselves and their children to multiple cultures and experiences while still maintaining financial stability.
Some of the most interesting digital nomads on the planet are very active on Instagram. This is a great thing because it allows those of us who are interested in this lifestyle to learn more about it first hand.
Here are 22 amazing accounts that give us an interesting and often beautiful look at life from the perspective of a location independent professional.
1. Glen Thomson - Glen Thomson Photo
Glen Thomson is an incredible travel photographer, roaming the world in search of authentic captures and stories to tell. Wherever he is, Glen does a great job of capturing beauty, life and culture. Currently he is based in Kathmandu, Nepal.

2. Bernard Edwards - Unconventional Veteran
Bernard retired early from the military career and now embraces the digital nomad lifestyle. He's currently on a mission to experience the world to the fullest while inspiring other veterans to conquer their fears as well and embrace a new way of life.

3. Noah Bradley - Noah Bradley
Noah is a photographer, art director, and traveler who has worked on a variety of movies, art installations, and video games in different spots around the world. Wouldn't it be great to sit at the foot of the Eiffel Tower at the end of a workday?

4. Alexandra Lhermite-Schwass - Whatalexloves
Alexandra uses her exceptional photography talents to travel the world and enjoy the life of a digital nomad. The inner beauty is vividly displayed on all her pics. Doesn't this stunning view of the waterways of Venice make the digital nomad lifestyle seem like a great idea?

5. Thatsotee - Teego
Teego makes her mark in the world of dance as the founder and art director of the Vybe dance company. She also shares some awesome urban pics on her Instagram.

6. Robloblue - Robert Lo Bue
Rob's passion for global travel motivated him to create an app translation company so that he could travel the world without being tethered to a desk. His willingness to commit to the digital nomad lifestyle means that his days are full of views like this.

7. Thedigitalnomad
The Digital Nomad is an e-commerce freelancer from Estonia. While many people develop online stores at their desks, he does it from anywhere he chooses to travel. Check out his inspirational photos of the 'Nomad' enjoying the good life.

8. Digitalnomadfamily - Joshua and Kristy Cohen
Joshua and Kristy are digital entrepreneurs who gave up their belongings to be location independent workers. They travel the world with their two children and give back by helping others pursue this lifestyle. They are heading south to enjoy low season at Côte d'Azur.

9. Workwhiletravel - Veronika
Veronika is so passionate about location independence that she has made it a life goal to advise others on what they can do to enjoy this lifestyle for themselves. Veronika lives in Australia, but travels the world pretty often.

10. Shannonrtw - Shannon O'Donnell
Shannon is a National Geographic contributing photographer and traveler of the year. She's also passionate about helping others who want to join the location independent movement. After looking at this beautiful picture of the Great Barrier Reef, who wouldn't want to join her.

11. Jonathon_irish - Jonathan Irish
Jonathon is a contributing photographer and senior director at National Geographic. He's also had his photos used by other media outlets such as BBC. Wouldn't it be awesome to start a day like this?

12. Legalnomads - Jodi Ettenberg
Jodi gave up life as lawyer in New York to travel the world and write about food. She funds her travels as a social media consultant, brand specialist, and occasional speaker. All her pictures speak volumes. This picture makes us wonder why more people aren't going for location independence.

13. Yongfuk - Jon Yongfuk
Jon is an entrepreneur based in Europe and Asia. He runs a SAAS business, and travels the world eating gorgeous and delicious food.

14. Planetbackpack - Connie Biesalski
Connie is a vegetarian, passionate traveler, fitness advocate, digital nomad. Connie brings the life changing beauty of yoga to people all over the world. Imagine replacing your cubicle with this beautiful cottage-styled co-working space.

15. Neverendingvoyage - Simon Fairbairn and Erin McNeaney
Simon and Erin's route to the digital nomad lifestyle began when they developed a budget app for travelers. Now they fund their travels by creating cool and geeky t-shirts, doing consulting work and running a fun blog.

16. Globetrottergirls - Dani and Jess
Who knew you could fund the digital nomad lifestyle by working as a housesitter? Danni did. Take a look at pictures from her travels, they are certainly more compelling than the inside of an office building or store.

17. Dangreason - Dan Greason
This is another great example of an entrepreneur who has leveraged their talent and willingness to freelance into the lifestyle of their dreams. Don't there pictures reflect the best of the location independent lifestyle?

18. Skilfulliving - Yvette Daniel
Yvette and John make their living as financial planners. Does that sound boring? It shouldn't, their ability to create that business as digital nomads allows them to travel the world and take pictures.

19. Valeriefidan - Valerie Fidan
If you have ever considered the travel lifestyle, Valerie has some great advice for you. In the meantime, her pictures show what you might have been missing.

20. Nestinggypsy - Sara Janseen
Sara from Nesting Gypsy is a great example of a person who can create a location independent lifestyle for their family.

21. Jaonedwardsng - Jason Edwards
Jason travels the world as a photographer and television show host for National Geographic. He is also a passionate conservationist. Imagine enjoying a workday here.

22. Hellokrisdavidson - Kris Davidson



Kris Davidson is a photographer and world traveler with a passion for the American south. Only a location independent person would be lucky enough to fit a beach and some refreshing coconut water into their workday.

How do you feel about the digital nomad lifestyle? Are you ready to take the leap of faith and take your work on the road?
You can read more stories of location independent lifestyle and travels at Elena's blog or check out the latest pictures at @elenastravelgram.