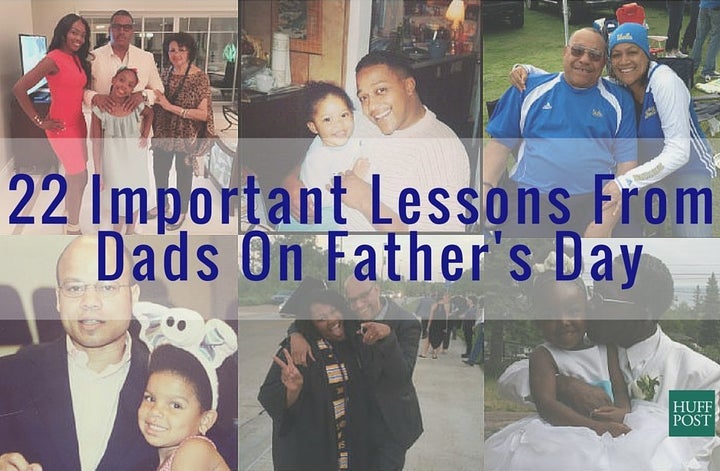 A loving father is there to comfort, to encourage and to help instill wisdom that will guide his child on his or her journey in life. Though his love is appreciated year-round, Father's Day is the perfect time to celebrate him.
This Father's Day, HuffPost Black Voices asked readers to tell us what lessons they've learned from their dad or father figure. Take notes from these 23 awesome daddy lessons and tell us what you've learned from your dad in the comments below.
Some submissions have been edited for grammar, punctuation and brevity.