Put together by romance author and pediatric psych nurse A. M. Johnson, The Begin Again Anthology is a collection of short stories about love, hope, and healing by twenty-two contemporary romance novelists. One hundred percent of the proceeds raised from sales will be donated to the American Foundation for Suicide Prevention and NAMI, the National Alliance on Mental Illness. The American Foundation for Suicide Prevention is the nation's largest non-profit exclusively dedicated to understanding and preventing suicide through research, education and advocacy, as well as reaching out to people with mental disorders and those impacted by suicide. The National Alliance on Mental Illness is the nation's largest grassroots mental health organization dedicated to building better lives for the millions of Americans affected by mental illness through education, public policy, and awareness.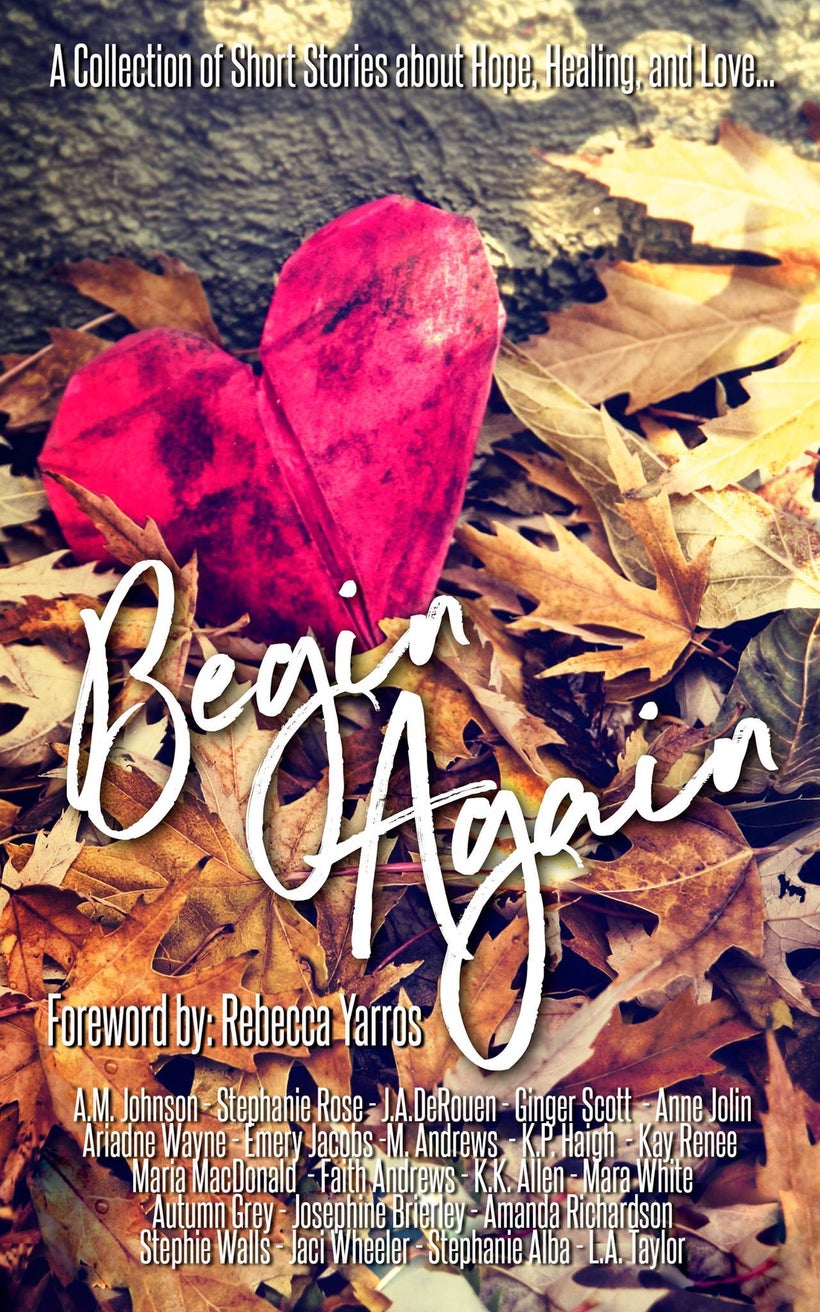 The anthology for suicide prevention releases on January 11th.
There are times when the Earth stops moving and the weight of its gravity pulls you down, deeper than you ever thought possible. You tumble farther than you ever imagined falling…
And when the sun goes black and your heart feels empty, starting over seems like an impossible feat…
Twenty-Two Authors have joined together in this collection of short stories with topics ranging from grief and loss to second chances and starting over. There are shorts that touch on drug addiction and divorce, loss of a child or career, to first love and heartbreak, yet all contain a unified core message of healing.
A Hypochondriac's Notebook, by A.M. Johnson, is an autobiographical account of the author's journey of healing, and chronicles her post-adolescent experiences with fictional flourish that leads you to her second chance at happiness.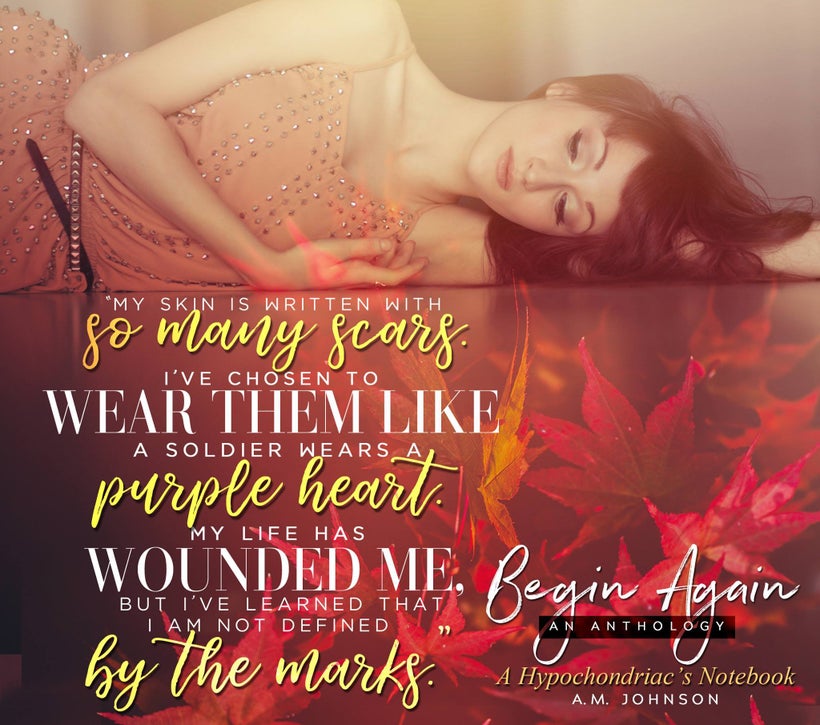 Breaking Point, by Autumn Grey, is a poignant story about the challenges a young gay student must face when he moves to a new high school and falls for his friend's very cute, very popular, and very "straight" twin brother.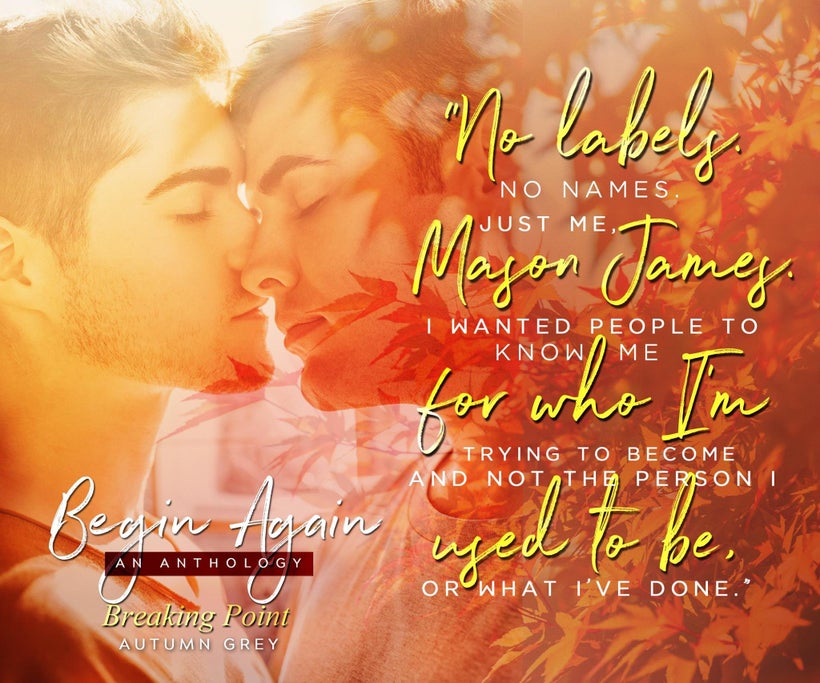 Mara White's short story titled, The Pit, follows the plight of a New York City police officer and his long time battle with PTSD after having taken on the harrowing job of working at Ground Zero.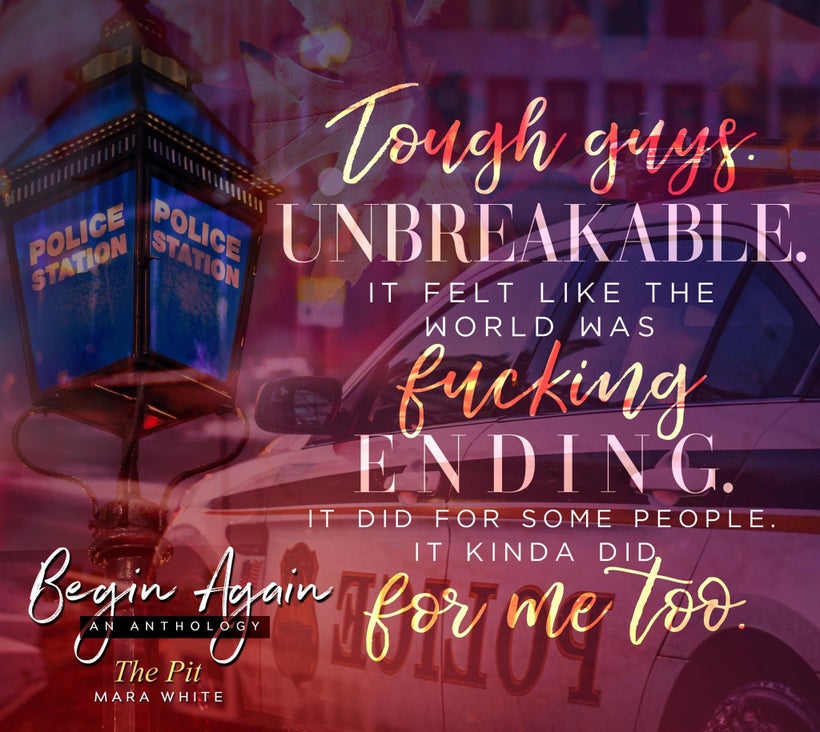 It Started with Summer, by Ginger Scott, is a glimpse of what it's like to be a teenager of divorced parents, how navigating the ups and downs can leave you feeling alone, and how sometimes all it takes is one person to change everything.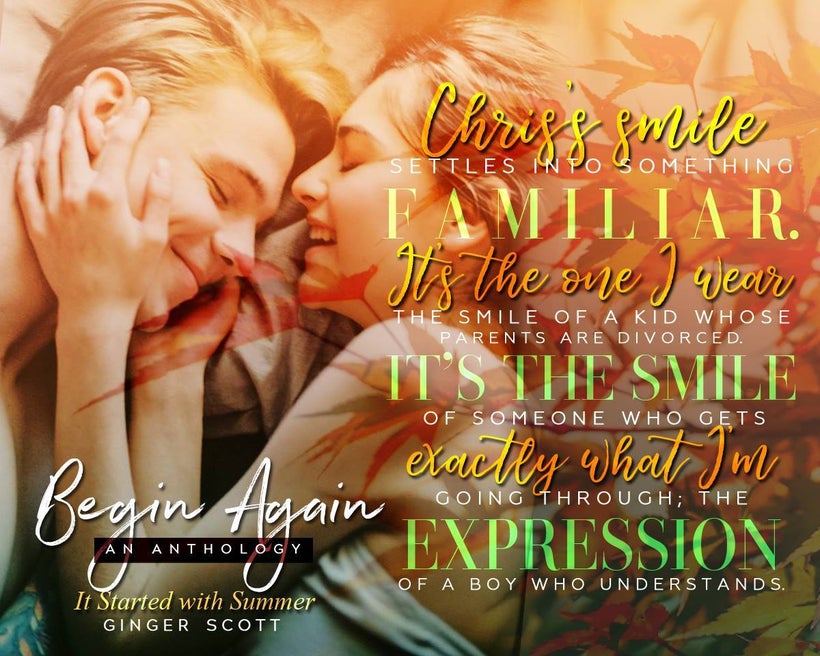 The collection aims to help illustrate that even when life takes away everything, and when hope is a horizon you think you'll never catch, it is possible to begin again.
The Begin Again Anthology for suicide prevention features short stories by: A.M. Johnson, Stephanie Rose, J.A. DeRouen, Ginger Scott, Anne Jolin, Ariadne Wayne, Emery Jacobs, M.Andrews, K.P. Haigh, Kay Renee, Maria MacDonald, Faith Andrews, K.K. Allen, Mara White, Autumn Grey, Josephine Brierley, Amanda Richardson, Stephie Walls, Jaci Wheeler, Stephanie Alba, L.A. Taylor, with a foreword by Rebecca Yarros.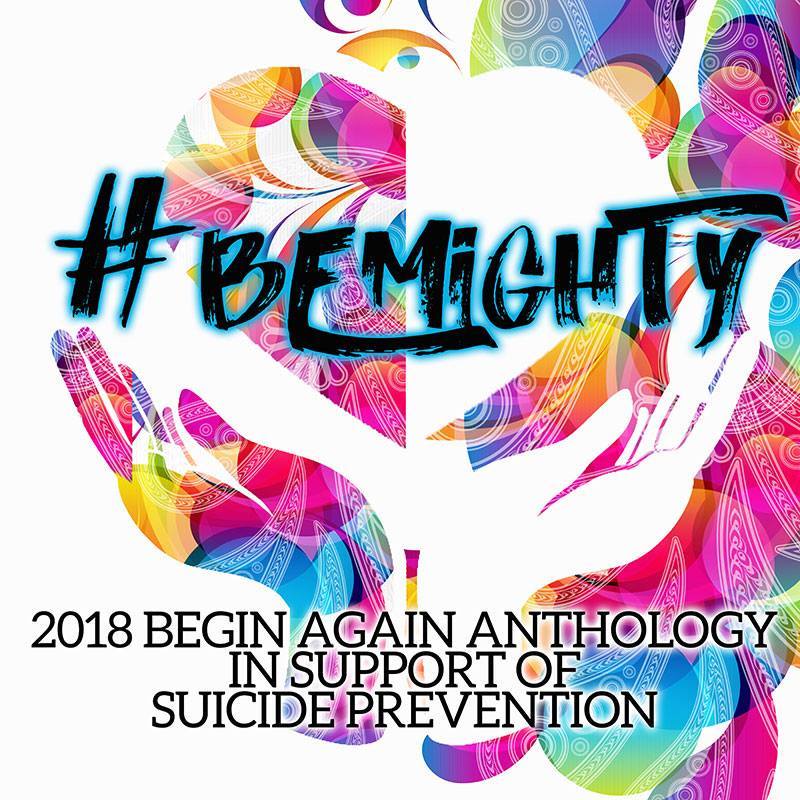 Along with the anthology, one of the contributing authors, Ginger Scott, has designed a Be Mighty logo that is available for purchase on TeeSpring. All proceeds from the sales of the Be Mighty collection are donated to The American Foundation for Suicide Prevention. The Be Mighty collection features sweatshirts, mugs, totes, tanks, and tees and can be purchased for a limited time.
To read more about the Begin Again project go to the Amazon page.
Mara White is a contemporary romance and erotica writer who laces forbidden love stories with hard issues, such as race, gender, and inequality. She holds an Ivy League degree but has also worked in more strip clubs than even she can remember. She is not a former Mexican telenovela star contrary to what the tabloids might say, but she is a former ballerina and will always remain one in her heart. She lives in NYC with her husband and two children and yes, when she's not writing you can find her on the playground.
Calling all HuffPost superfans!
Sign up for membership to become a founding member and help shape HuffPost's next chapter
This post was published on the now-closed HuffPost Contributor platform. Contributors control their own work and posted freely to our site. If you need to flag this entry as abusive,
send us an email
.