In August, Hailee Steinfeld released her debut single and music video -- an upbeat song called "Love Myself." With lyrics like "know how to satisfy, keeping that tempo right without you" and "I'm gonna touch the pain away, I know how to scream my own name," the song has earned praise from many female listeners who consider it a bonafide "masturbation anthem."
Admittedly, the lyrics are ambiguous enough to assume that "Love Myself" is just a fun pop song about feeling empowered, but when Steinfeld appears in the music video wearing a leotard with the words "self service," any doubts about the song's "menage à moi" meaning are quelled.
With "Love Myself," Hailee Steinfeld joins a special group of female artists who have released songs about paddling the pink canoe. Here are 21 other examples. While they all may not have been written with masturbation in mind, their lyrics sure do suggest solo sex.
1. "B.O.B." by Macy Gray
In July, Macy Gray released "B.O.B." -- a love anthem to her vibrator (aka "Battery-Operated Better"). Even better than the song itself is the animated music video full of colorful dancing sex toys.
2. "I Touch Myself" by Divinyls
"I Touch Myself" was the top-selling single by Divinyls, whose lead singer Christina Amphlett was known for her "raunchy, high-energy" performances. The early '90s hit got straight to the point with lyrics like, "when I think about you, I touch myself."
3. "Feeling Myself" by Nicki Minaj and Beyoncé
Beyoncé and Nicki Minaj have never shied away from infusing female sexuality into their art, and "Feeling Myself" is no exception. "Back off, cause I"m feelin' myself, jack off," raps Nicki Minaj. Enough said.
4. "Fingers" by P!nk
"When it's late at night and you're fast a sleep, I let my fingers do the walking," P!nk sings in "Fingers," a bonus track off her 2006 album "I'm Not Dead."
5. "Kicks" by FKA Twigs
In "Kicks," FKA Twigs sings about getting off all by herself, with lyrics like, "When I'm alone, I don't need you. I love my touch, know just what to do."
6. "Haircut" by The Waifs
Australian folk rock band The Waifs make a clear reference to masturbation in the fourth verse of the breakup song "Haircut": "So now when I make love I make love to myself ... I got my hands in my pants down my Calvin Kleins. I don't need you no more baby, I can come every time."
7. "If" by Janet Jackson
The lyrics to Janet Jackson's "If" speak of sexual fantasies and self service. "I've closed my eyes and thought of us a hundred different ways," she sings. "I've gotten there so many times I wonder how bout you." Jackson's song "Take Care" from her album "20 Y.O." explores the same theme as she sings about being in a "sexy mood" and deciding to "lay here and take care of it 'til you come home to me."
8. "Forgiven" by Alanis Morissette
"Forgiven" touches on masturbation in a more philosophical way as it covers themes of Catholic guilt and sexuality. The line, "My brothers they never went blind for what they did, but I may as well have" refers to the religiously rooted superstition that masturbation causes blindness.
9. "I Don't Need A Man" by The Pussycat Dolls
"I don't need a man to make me feel good. I get off doing my thing," Nicole Scherzinger sings in this song off The Pussycat Dolls' debut studio album "PCD." The chorus ends with, "I can get off when you ain't around."
10. "Me and My Vibrator" by Suzie Seacell
With lyrics like "It may not look like Robert Redford... but when I turn it on full throttle, I feel just like a movie star," it's surprising that this 1979 song isn't more well-known. In fact, it's difficult to track down any information about this singer and song, other than the fact that it appears on "The Rhino Brothers' Circus Royale" compilation album.
11. "Icicle" by Tori Amos
Many interpret Tori Amos' "Icicle" to be about a girl masturbating upstairs in her room while her parents' church group is downstairs. "And when my hand touches myself, I can finally rest my head," she sings, later adding. "Getting off, getting off, while they're all downstairs.
12. "Oops (Oh My)" by Tweet, featuring Missy Elliott
"I was feeling so good, I had to touch myself" raps Missy Elliott in "Oops (Oh My)," the lead single off Tweet's 2002 debut album "Southern Hummingbird."
13. "Body of My Own" by Charli XCX
Charli XCX's upbeat "Body of My Own" is a self-pleasure-themed song with lines like, "I don't need you -- my touch is better" and "Yeah, I can do it better when I'm all alone."
14. "Touch of My Hand" by Britney Spears
Accompanying other sexy songs like "Toxic," "Touch Of My Hand" helps sets the mood for Britney Spears' 2003 album "In The Zone." The chorus includes masturbation-related lyrics like, "Imagination's taking over -- another day without a lover, the more I come to understand the touch of my hand."
15. "Sexxx Dreams" by Lady Gaga
"When I lay in bed I touch myself and I think of you," sings Lady Gaga in this song about her erotic fantasies.
16. "Birth in Reverse" by St. Vincent
Though the whole song is not exactly about solo sex, the first line of "Birth in Reverse" mentions it as a part of the protagonist's routine -- "Oh what an ordinary day. Take out the garbage, masturbate."
17. "First Orgasm" by The Dresden Dolls
Amanda Palmer herself confirmed that "First Orgasm" is about masturbation, though she added that it's also about loneliness. The Dresden Dolls' "Coin-Operated Boy" also suggests themes of masturbation as it explores the idea of the pleasure of love without the "complications" of a real partner.
18. "Wiggley Fingers" by Patty Griffin
19. "Vibe On" by Dannii Minogue
Singer-songwriter, television personality, and little sister of Kylie Minogue, Dannii Minogue is very straightforward in her vibrator ode, "Vibe On." She sings, "I don't wanna put you down. Looks like I'm a vibraholic now."
20. "Strict Machine" by Goldfrapp
While many believe "Strict Machine" has more abstract meanings about love, sexuality and machinery, other listeners suggest that it sounds like it refers to "accessorized masturbation."
21. "You're Making Me High" by Toni Braxton
Toni Braxton's "You're Making Me High" is another song with lyrics about getting off alone while fantasizing about someone in particular. Case in point: "With just the thought of you, I can't help but touch myself."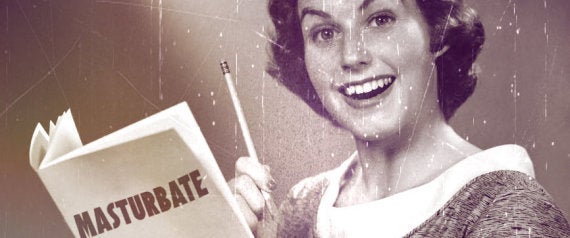 13 Reasons Every Woman Should Masturbate
Popular in the Community