 Larry David was the inaugural guest on Jeff Garlin's new Earwolf podcast "By the Way: In Conversation with Jeff Garlin." The two "Curb Your Enthusiasm" stars are close in real life, and David lets his guard down for the rare candid interview in which he opens up about areas of his private life.
But the most entertaining part about the interview is learning that the character of Larry David from "Curb" is evidently not much of a stretch from the real-life Larry David. (Which we sort of already knew when a video of Larry getting angry at a parking garage circulated a while back.)
We highly recommend listening to Larry and Garlin's hour-plus chat, but for your convenience, we've selected the best 23 things that Larry revealed about himself throughout the conversation.
He claims that he has never taken a photograph, or even owned a camera.
He took piano lessons and learned the introduction to "Rhapsody in Blue," but gave it up.
He vehemently hates listening to music to relax. (He prefers crossword puzzles.)
His current obsession is Turner Classic Movies.
His favorite TV show of all time is "Sgt. Bilko."
He normally loves "American Idol," but hasn't been watching this season.
He loves movies and TV shows set in high school, such as "Mean Girls" and "Degrassi."
He has never been inside JC Penney.
He's never put money in a jukebox, and does not understand why anybody would.
He essentially sums up his philosophy: "Everybody's full of shit all the time. It's hard to get along in this world, and that's the way to do it."
Rather than take offense, he was relieved that Garlin didn't invite him to his son's bar mitzvah.
"It's possible that I said [going to synagogue] wasn't as bad as I thought. But it's impossible that I said I'm glad I went."
It would take $3,000 for him to see "Eat, Pray, Love."
It would take over $10,000 for him to read "Eat, Pray, Love."
He's never been to Israel, because the flight to get there is too long.
He hates every holiday, namely Halloween, Fourth of July, Thanksgiving, New Years, Christmas, Valentine's Day ("I'd like to take a shit on Valentine's Day"), and the Jewish High Holy Days. (He does not mind Memorial Day or Columbus Day.)
He keeps his romantic life private. An audience member asks him who his dream girl would be, and he declines to answer.
Favorite bagel: Used to be the everything bagel, but is currently sesame.
He thinks comedians with beards are pretentious and doesn't think they're funny.
The only reason Garlin knew Larry liked him when they met was because Larry didn't openly detest him.
His favorite new addition to "Curb" is J.B. Smoove.
He was prepared to quit "Seinfeld" if NBC didn't let them make "The Contest."
He once worked as a limo driver, and one time, two men engaged in oral sex while he was driving them. (Larry didn't interrupt.)
Related
Before You Go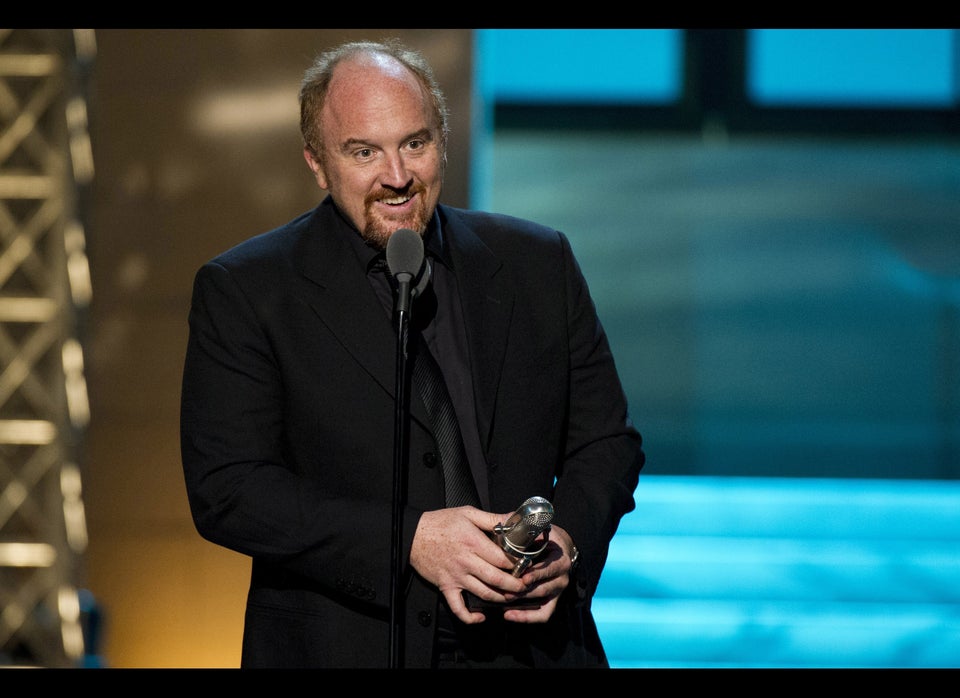 Comedians We Love
Popular in the Community