Tweet, post, hashtag, relevance score... Even the basics of social media are enough to make your head spin.
Thankfully there are social media managers whose entire job revolves around understanding the basics and advanced elements of social media.
To be honest - I could write an entire book on the commandments of social media - but instead I solicited the advice of 24 social media managers who manage social media every single day for business owners and entrepreneurs.
Their advice brings a diverse set of helpful information and will help you to navigate the crazy world of social media.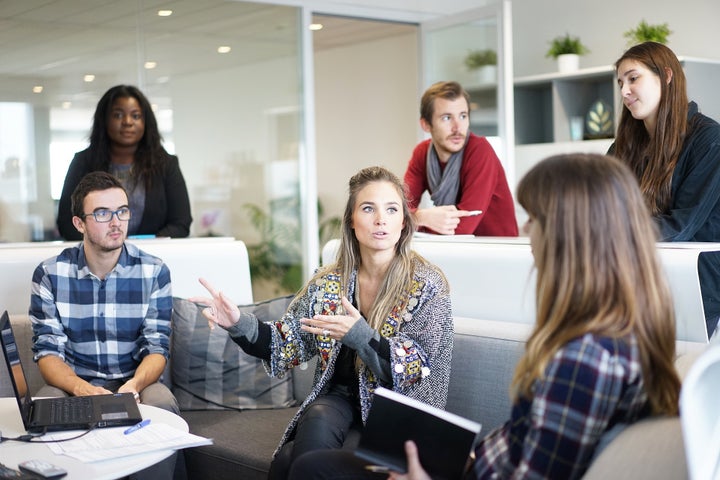 Which social media platform should business owners focus on for their business?
"If you have a product to sell you need to be using Instagram and make your images really high quality to set yourself apart." - Sophie Tatton
"Almost everyone should be on Facebook - that includes lawyers, finance companies, pharmaceuticals... everyone. There's a tribe there waiting!" - Katy Elle Blake
"Fitness Professionals should be using Facebook Live with a call to action for a free Facebook group. The reach of Facebook Live for fitness has been huge and tie that with a call to action to join a group and you will have the ability to build a lot of new relationships with potential clients." - Sarah Hanford
"Chiropractors need to be on Facebook and running ads." - Megan Flanagan
"Entertainment venues have to be on Facebook and use the events tab." - Emily Edson Aveni
"Female coaches they should be on Instagram - Instagram has a little over 68% females with an income of $75,000." - Jocelyne Shults
"My opinion is that all industries should be on Facebook and then pick another platform where your community is located." - Liann Alfaro
"Authors need to be on Pinterest. It is a great place to share their blog posts with sponsored ads - they can easily increase books sales and bring awareness to their brand." - Ashli Avalon
What is the best tip you have for managing social media?
"Social Media is a Megaphone - you can have the best message in the world.... If it's not getting to the right audience it does no good." - Mitch London
"Don't create posts that you want your followers to see. Create posts that your followers want to see." - David Labbe
"Social media is not about selling. It's about solving their problems. It's about bringing value to them over and over and over. Building relationships will sell your product. Being genuine and caring about people will sell your product." - Angeles Jonske
"Interact with your customers! If someone is praising your business or asking whether something is available, answer the questions and respond to say thanks. It goes a long way." - Cyrena Parrouty
"Consistency is key! Too many times I see inconsistency with the branding of pages and content. Always keep your content branded to your business!" - Raisa Sendrovich
"Remember that social media takes time, commitment, consistency and investment. To see successful results, you have to be willing to embrace them all." - Patti Pestana
"Challenge yourself to create a posting schedule that you know you can stick with. Create posting prompts, questions for your self that relate to your business and what your audience might want to hear from you, and there you go, you have your first content calendar. Start with one week at a time and just start showing up with this and trust you'll find your way." - Jen Casano
"JUST DO IT! Be transparent and be yourself." - Glo Ochoa
When a business owner is ready to outsource their social media - what do you recommend?
"Know your why. Why are you in business and how you serve people. Then reach out to a social media manager that gets your 'why' and can channel it effectively online." - Rosalind Kimber
"A social media manager should ask you a lot of questions when you get on the phone with them so they can have a better understanding of your of business and your needs." - Sherlyne Michel
"The best advice I could give to someone looking to hire a new SMM would be to first have a conversation and after that initial conversation, ask yourself the following: Does that person have a desire to truly understand your business, your target audience, and most importantly your goals and desired outcomes from your social media?" - Tonya Burge
"Knowing as many details as possible about the type of client you want to work with makes it much easier to find a SMM who can share in your vision and create relevant, thoughtful and clear content." - Elizabeth Neumann
"Your social media manager is carrying your voice on social media, so share your vision and your enthusiasm, open up about your plans, make your business part of their DNA." - Geraldine Leroye
"Look for someone who understands your brand. They should ask you lots of questions to really get to know you and your business so that they can accurately, creatively, and effectively represent you to your target audience." - Christa Nichols
"What's the most important thing a social media manager should be doing? Listening to the audience! It is one of the most important answers that a social media manager should understand." - Paul de Zeeuw
"A teenager with an iPhone doesn't qualify as a social media manager. Not only should your social media manager have a good understanding of the technical aspects of social media, they should have a good understanding of marketing and design." - David Cote
As the founder of an online university/top community for social media managers, I have the privilege of being connected with the top social media managers and marketing professionals from around the world!
For anyone looking to learn more about becoming a successful social media manager - you can learn more here.
If you're looking to outsource your social media - I'd love to set you up with an amazing and talented social media manager for free. You can even work with one of the social media managers from this expert roundup!
Related
Popular in the Community