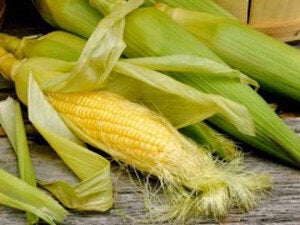 The U.S. Department of Agriculture (USDA) is currently deciding whether or not to approve an application by Dow Chemical for its controversial genetically engineered (GE) corn variety that is resistant to the hazardous herbicide 2,4-D. 2,4-D and the still more toxic 2,4,5-T formed Agent Orange, the defoliant used in the Vietnam War. After receiving pressure from organizations like the Center for Food Safety (CFS), the USDA extended its public comment period until April 27 -- less than one month from today. There is overwhelming public opposition to this crop. To date, 155,000 comments opposing approval of 2,4-D corn have been collected by environmental, health, and farm groups.
According to agricultural expert Dr. Charles Benbrook, 2,4-D corn will trigger an astounding 30-fold increase in 2,4-D use on corn by the end of the decade, assuming widespread planting. 2,4-D soybeans and cotton will boost usage still more. Yet USDA has provided no analysis of the serious harm to human health, the environment or neighboring farms that will result.
Farmers, women and children at greatest risk
Far from solving the resistant weed problem, however, a recent peer-reviewed study by Penn State weed ecologists suggests that 2,4-D crops (along with Monsanto's dicamba-resistant crops) will trigger an outbreak of still more intractable weeds resistant to both glyphosate and 2,4-D or dicamba, another salvo in the all-out "chemical arms race" between herbicide-resistant crops and weeds. Weeds resistant to multiple herbicides are already on the rise, prompting an Illinois weed scientist to warn that "we are running out of options" to confront what is rapidly becoming an "unmanageable problem." The Center for Food Safety made similar findings in a 2008 report and in Congressional testimony on resistant weeds in 2010. The Penn State study also outlines sustainable weed control techniques that could avert further weed resistance.
Crop damage from herbicide drift
"It's a big turning point for agriculture," Naylor said. "If they are going to keep going down this road by coming up with a quick fix to the problems they created in the first place, then the problems are just going to compound... My neighborhood and a lot of farm neighborhoods are just going to be sacrificed zones," added Naylor... "There is going to be stuff in the air all the time."
In fact, a new coalition of farmers and food processors -- the Save Our Crops Coalition - -is organizing to stop 2,4-D crops from concern over huge crop losses due to 2,4-D drift.

Impacts on endangered species
2,4-D drift and runoff will also impact wild plants and animals. Because it is such a potent plant-killer, 2,4-D can harm animals by killing the plants they depend on for habitat and food. The Environmental Protection Agency (EPA) and the National Marine Fisheries Service have found that even now, 2,4-D is likely having adverse impacts on several threatened and endangered species, including salmon and related fishes, the California red-legged frog, and the Alameda whipsnake. USDA's approval of 2,4-D resistant corn can only make matters much worse, likely placing many other species at risk.
Comment period ends April 27, 2012
If approved, millions of acres of 2,4-D corn could be planted as early as next year. USDA's public comment period is open until Friday, April 27, 2012. Tell USDA to deny Dow's petition to approve 2,4-D corn. Comments may be submitted to the agency through the Center for Food Safety's action link or through Regulations.gov. For more information on 2,4-D corn, see our fact sheet and more extensive Food Safety Review.

Related