Portland makes headlines for its award-winning chefs, tasty dishes and often for its numerous food trucks found in the city's streets and parks. I have visited the city less for its dining scene and mostly for its world-class Pinot Noir tastings. This time though, I traveled for the Portland Cocktail Week.
I am admittedly a cocktail lover and a graduate from the Barsmarts Wired course. But excelling at making cocktails at home is a different story. Before stepping on the train for the short train journey to Portland from Seattle, I thought that the event would give me the chance to update my cocktail making knowledge, meet highly qualified bartenders and get insider's information about current and upcoming trends. I didn't need more and here I was on my way to PDX!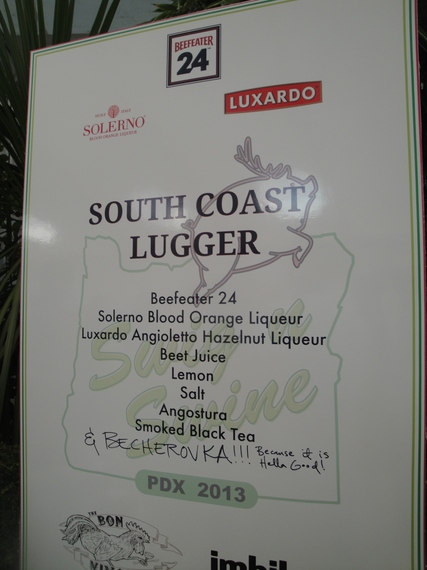 I kicked off my day at Swig n' Swine opening party in early afternoon. The atmosphere was buzzing, there were tons of delicious spit-roasted pig and participants were in a joyful mood. The Bon Vivants from San Francisco created different punches all with intriguing names. I soon found myself making the difficult choice between a Copa De Suarez punch made with Tequila Don Julio Reposado and Pimm's and a South Coast Lugger made with Beefeater. And that was only the beginning. Six more parties were scheduled afterwards. As it was impossible to attend them all, I picked the 86 Co at The Common for The Calm before the Storm, featuring innovative mixes, good food and lively tunes, all happening at the Ace Hotel. Then, I moved to the Imperial featuring Gin No.209. A few Negronis later, I had a good taste of the PDX Cocktail Week. It was fun, glamorous and literary spirited!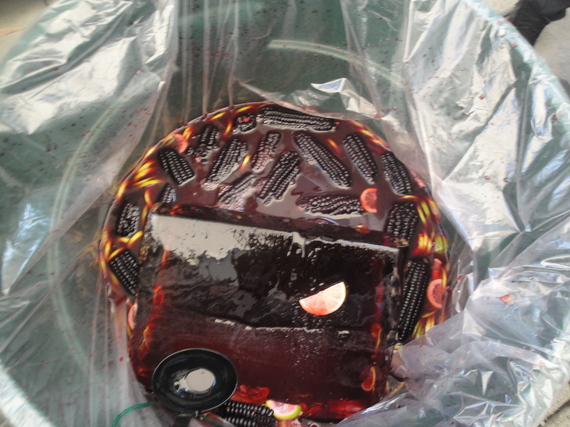 "The Portland Cocktail Week started four years ago", says Lindsey Johnson, co-founder of the high class program. "Unlike the wonderful programs that do exist around the country, the Portland Cocktail Week was built by bartenders for bartenders. We wanted to engage bartenders in Portland but also bring bartenders from around the country. It is different because all of the ideas behind of all parties and seminars are created and executed by bartenders."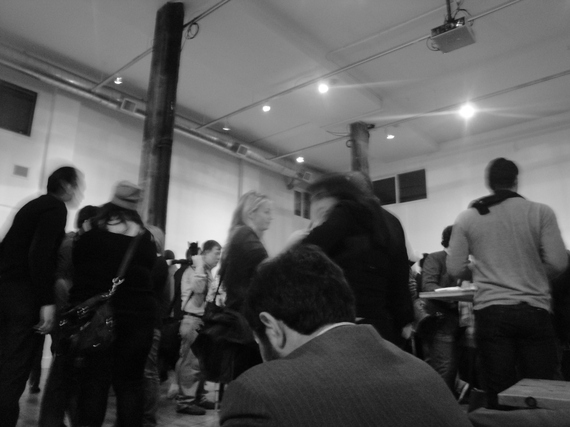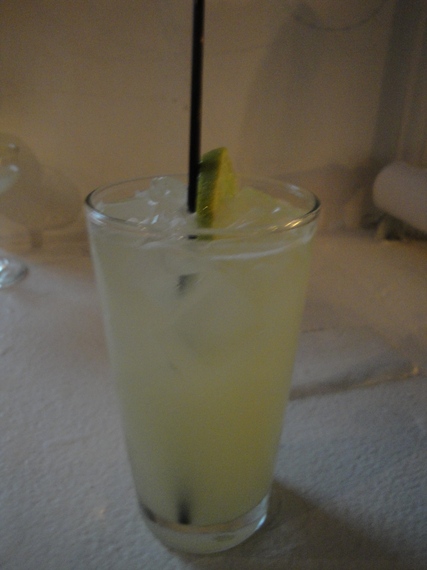 The Portland Cocktail Week is an event everybody wants to be. There are two ways to attend. The event is open to the public with ticketed classes and events during the entire week. However, only bartenders are entitled to attend the Bartender Institute by applying for admission as early as May. "The application is not easy" says Johnson. "It has multiple pages and we ask questions about the bartender's education, what programs they have been through and what they have accomplished over the years."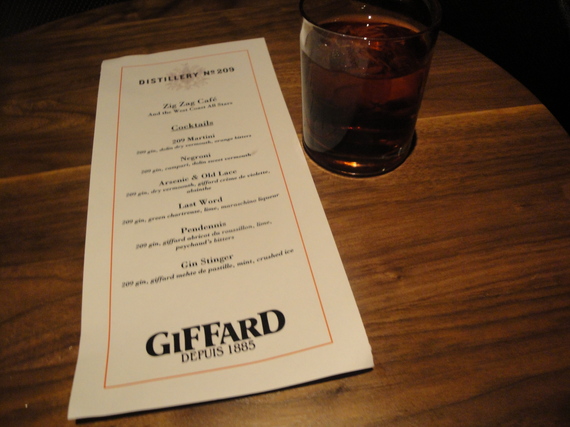 More than 1,000 bartenders applied for this year's Portland Bartender Institute. Only 260 were accepted to participate for free - under the generous sponsorship of spirit brands - in one of several major course studies that were held at Portland's Pearl and downtown areas.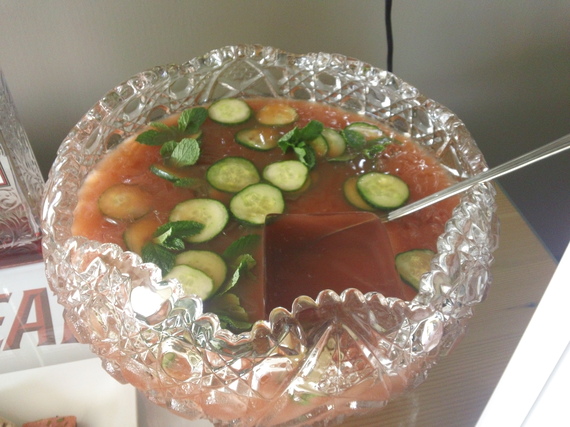 On Monday morning, I started the day with a relaxing massage at the Beefeater 24 Spa, at the luxurious Governor hotel. "It's all about supporting professional bartenders who spend a long time on their feet, we offer them some time to relax and have a cocktail or tea if they wish" says Freddie Sarkis who was in charge of the Spa. While sipping the perfectly balanced Rangoon punch and nibbling on fruits, I asked him about the modern bartender. "Bartender is a beverage professional who makes drinks but also specializes in hospitality." He agrees that the term mixologist has been pushed back. "Everybody can be a mixologist but not a bartender." Leaving back the peaceful Beefeater spa, I decided to take my chances and attended the Advanced Craft Cocktail Class. Slightly intimidated by the panel who consisted of Derek Brown of The Passenger, Mockingbird Hill, Joaquin Simo of Pouring Ribbons, Sam Ross of Attaboy, and Angus Winchester , I found the session educational and informative not only for bartenders and hospitality entrepreneurs but for different types of professionals. I left excited and energetic willing to take risks but also work hard. I then attended the Sponsorship Magic class presented by Kristin Weitzel of William Grant & Sons who revealed the do's and don'ts of pitching and gave tips on how to land sponsors.
During the classes at the Institute, there were no drinks with the exception of a bar on the third floor that gave out samples. The organizers and sponsors take the professional development of their guests seriously so some signs of professionalism were necessary. "There are more cocktails after 4 pm when the classes end" said Johnson. "They don't need to drink throughout the day."
But what about the new trends in the cocktail scene? "We see a lot of elegant aperitivos" said Johnson "with low alcohol and nice colors." Some of the participants I asked agreed. Craft cocktails, still trendy but far more established. And the match of sour and bitter which is a unique experience told me Wes Shonk from Butcher in the Rye bar.
I was sad to leave behind me the Governor hotel (due to time constraints), the amazing bars and parties and the inspiring lecturers. I missed a series of classes I wanted to attend from Making a cocktail in front of a Camera to Homemade Ingredients. I also missed the Campari Bash and Rum for Everybody parties. Not to mention the interestingly named cocktails. I promise I will learn how to make them in my kitchen.