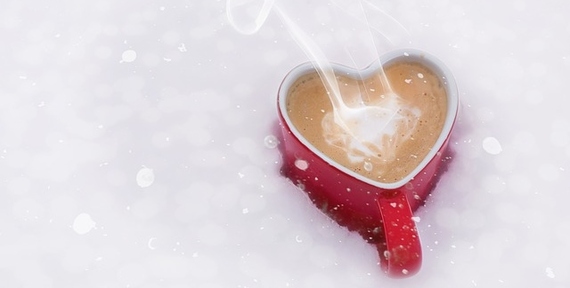 On February 14th don't forget to say "good morning valentine!" to your partner to help them start the day off feeling loved. Sharing a good morning valentine quote, poem or message is a terrific way to get the romance flowing first thing in the morning!
Of course, it can be difficult to find the right way to express your feelings to your partner, which is why we have gathered these 24 good morning messages that you can recite, text, email or write out for your valentine. We hope these will help you to find the perfect way to wish your valentine good morning!
24 Romantic Good Morning Valentine Quotes, Poems & Messages
1) I must be the luckiest person alive because every morning I get to see the same amazing person who I see in my dreams every night. Good morning valentine!
2) I went to sleep last night with a smile on my face knowing that I would be your valentine today.
3) There is nobody in this world who I would rather kiss good morning to than you my beautiful valentine.
4) Every sunrise gives me a new day to love you. Happy Valentine's Day! I hope you have an amazing day!
5) Being in love with you makes every morning worth getting up for. Good morning my valentine.
6) Every day in my life is Valentine's Day because it starts by wishing you a good morning. Have an amazing day my love.
7) My angel, my love, my entire world. You're the one that I want, the one that I need, let me be with you always, my love, my everything.
8) Good morning valentine, I missed you all night, And now that you've woken, Let's hold each other tight.
9) As your eyes open all I wish for you to know, is that from this moment forward our love will always grow. I love you my valentine!
10) If I could have all the time in the world, I know just what I'd do, I'd spend all my time, just being here with you.
11) With you I wish to see sunrise, for in the light I see your eyes, and from deep within from you to me, it is your heart and your soul that sets me free.
12) Good morning my valentine, all night I did wait, to tell you right now, you're my destiny, my fate.
13) Good morning dear valentine, a new day is here, and all that I hope for, is to draw you near.
14) I never knew true happiness, I thought dreams wouldn't come true, I couldn't really believe in love, until the day I met you.
15) This morning is lovely, but not as much as you, my dreams are gone, but you're my dream come true. Happy Valentine's Day!
16) I missed you while I slept, I missed you while I dreamt, and now that you're awake, from missing you I can take a break.
17) Good morning valentine! Thank you for waking and making my day!
18) I never knew happiness, I thought dreams don't come true, I didn't believe in love, till the day I met you.
19) Good morning my valentine, cupid did well, because his arrow has connected us, and cast a love spell.
20) If tomorrow life were over, with much left to do, it sure wouldn't matter, because, my valentine, I had you.
21) Your touch gives me goosebumps, your smile warms my heart, oh please be my valentine, and let's never be apart.
22) My heart is perfect because you are in it. Good morning my beautiful valentine!
23) When you open your eyes, you give me such joy, light and love. You are my world, my valentine.
24) I still remember the first moment I saw you and my soul said, "Oh, there you are! I've been looking everywhere for you!"

For more romantic good morning quotes, poems and messages visit GoodMorningMyLove.com
Calling all HuffPost superfans!
Sign up for membership to become a founding member and help shape HuffPost's next chapter