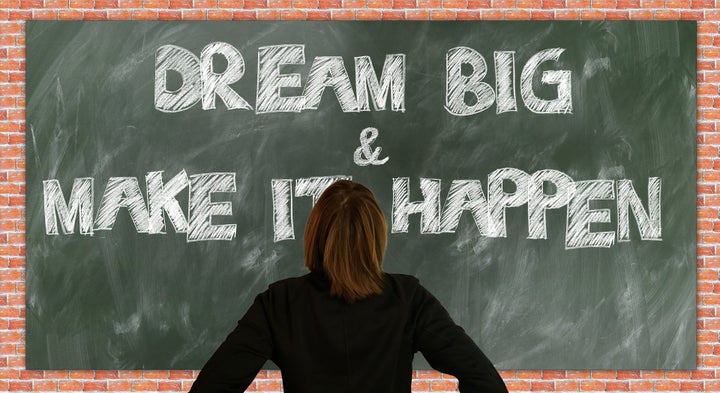 Everyone has an opinion about the college essay. Google it and this title will pop up: The essay doesn't matter as much as you think. Of course, so will this one: College admission essays are more important than ever. As a former writing coach specializing in college essays and personal statements, I'd say the truth falls somewhere in between.
Grades, standardized test scores, and course load all carry more weight than the essay, so what role does the essay play? In a make or break sense, a wonderful essay might not help you make it, but a poorly-written one can break your chances of getting in.
An essay is an opportunity for the admission counselors to get to know the individual behind all the grades, scores, and rankings. Think of it like an interview, but one in which you have more control. A good essay gets you noticed and makes you stand out.
Here are my best tips culled from years of working with students preparing essays and personal statements for college, graduate and professional school admission.
This sounds obvious, but a college counselor I know often tells students their essays are good enough, given the schools they're interested in. You don't want to aim for mediocrity.
2. Start early. Then let it cool.
It's easy to underestimate the amount of time good writing takes. Students are often unsure of which topic to choose. Experiment with one topic, put it aside for a few days or a week, and then go back to it with fresh eyes. At that point, you might choose to approach it from a different angle or scrap it altogether and choose another topic.
3. Don't overthink the first draft.
Write freely and without judgment. Don't stop to correct yourself. Don't worry about grammar. Just write.
4. Craft a strong beginning.
Grab your reader's attention at the outset. Yes, it's the admission officer's job, but make them want to read your essay.
A popular expression in journalism, this is a reminder to writers to place the most interesting or exciting information up front in an article. How does it apply to college essays? Think about what is important in your story and make sure you highlight it. One of my clients wrote about her community service in Africa. As I read her essay, I almost missed the sentence that revealed that she had gone back a second time. When we discussed her decision to return, I learned about the profound impact the first trip had had on her and how she felt her work there was not done. She then approached the essay from that perspective—a vast improvement.
6. Tell the reader who you are.
I once read a student's essay and I didn't know anything more about him when I finished reading. Not. A. Thing. Tell the admission officers how you'll fit into their community. You're not selling them on their school, but on you.
7. Do research on the school.
Yes, I just told you the essay should help the reader see what you will contribute to their college community; however, when you are writing the why this school mini-essay, you need to make the case that you want to study at this specific school. Show your passion or excitement by referencing a noted academic department, an exceptional professor, a unique research project, a worthwhile community service organization (on or off campus), or any other relevant opportunities. Make sure that your interests and activities match the academic curriculum and extracurricular activities available at that specific college. In other words, don't write that you want to major in business or join the rowing team when that's not a possibility. Gather information about a school from attending information sessions, taking a campus tour, sitting in on a class, talking to alumni, reading the university's website and literature, and watching a video.
8. Don't do funny…unless you can nail it.
9. Go small. Be specific.
You can't cover your entire life. Find a story that conveys what you want the reader to know about you.
This can be a challenging concept for novice writers. How does this apply here? Instead of writing, "I'm hard-working and determined," describe a situation that illustrates those traits.
11. Use active, strong verbs.
Be confident, not tentative. Which sounds more convincing?
In case I am accepted, I believe that I might try to do some volunteer work on behalf of women's rights.
Next year, I plan to continue fundraising and advocating for women's rights.
Stay away from I hope, I wish, I believe, I pray, I'll try. Instead, embrace I plan, I intend, I will, I expect.
Reframing is a commonly used psychological tool whereby you view something in a more positive light. Try this positive approach if there is something in your record that might benefit from a different interpretation. I am not talking about distortion or alternative facts. For instance, I once worked with a student who was applying to graduate school. When she started college, she didn't have any clear direction and her academic record was less than stellar. Wisely, she decided to take some time off and participate in an outdoor education program. She returned to college with a renewed sense of purpose and discipline. I suggested that she characterize the time off as a gap year rather than dropping out; after all, a gap year doesn't necessarily have to occur directly following high school. Be creative.
13. Keep in mind what the admission officers want.
They are considering whether you will fit into their college community and if you can contribute something of value. Unusual talents and interests are welcome, but not people who are hard to live with and create unnecessary drama.
14. Don't repeat what they already know.
Telling the admissions committee that you play soccer or that you took AP French is not news, unless you go into more depth or explain why it matters.
When you look over your activities, community service, research, internships, and jobs, try to find a link or a common thread. For example, have some of these activities revolved around children or environmental issues or literacy? Finding a connection will make for a more compelling personal portrait.
16. You can write about failures, mistakes and challenges, as long as you show growth and lessons learned.
17. Maintain perspective.
Some schools ask you to write about how you've responded when confronted with a challenge or obstacle. The admissions committee understands that most teens, fortunately, have not had to grapple with serious life issues; however, try to choose an event or challenge of some consequence. I had a student who wrote about how she managed to keep everyone's shattered spirits up when instead of the party bus they were expecting, a regular bus showed up to shuttle them to a school dance. I encouraged her to choose a weightier topic.
18. Don't end with a quote.
Quotes are fine, used judiciously and earlier in the essay. You want readers to put your essay aside with your words—not someone else's—resonating with them.
19. Take advantage of all resources available to you.
Many high schools have writing labs staffed with trained volunteers happy to read your work-in-progress and provide advice. Some schools—and even libraries, community centers, and park districts—offer classes or workshops that focus specifically on the writing of a college essay. Many English teachers are also willing to read essays and offer their opinions.
If you have written an outstanding essay, a couple typos probably won't matter, but you don't want to give anyone an easy reason to pass on you. By all means, use the spelling and grammar tools you have on your computer, but go over it yourself, as well. Proofreading is more effective if you take some time away from your writing and then reread it. We know what we mean to write and sometimes that's what we see—even if it's not on the screen or paper. Here is what you should be checking when you proofread: spelling (including people's names), grammar, vocabulary, consistency, sentence length, and overall sense and flow.
Our eyes can catch mistakes more readily on paper than on a screen.
22. Read it aloud to yourself or a family member, or listen as someone else reads it to you.
Do you keep stumbling over the same phrase? Does something sound awkward? Does something need to be clarified? Is it redundant or overly wordy? Make changes accordingly.
23. Find trusted readers.
In a book's foreword or afterword, even the most prominent author acknowledges and thanks trusted family members and friends for reading the manuscript and making helpful suggestions. Your readers don't have to be grammar experts; have them read for voice and authenticity.
If you cleverly recycle parts of your essay or use one as a template for other schools, make sure that you do NOT leave in the name of the other college or university.
Again, do your best, allow enough time and don't obsess over the essay. Good luck on your college journey.
Popular in the Community