This piece was co-authored with Rachel Paulter, marketer at Chalk.com.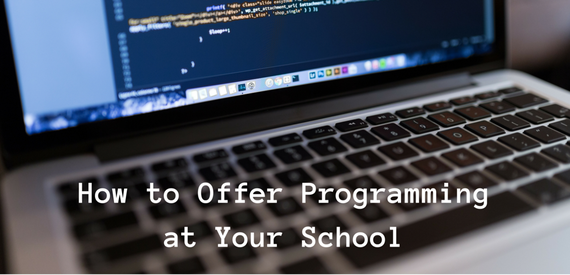 Computer science (CS) education faces a crisis. The White House calls computer science "an economic and social imperative for the next generation of American students." Yet only 1 in 4 elementary and high schools teach programming. The number of introductory secondary school computer science courses have decreased by 17% since 2005. Every other STEM (Science, Technology, Engineering, and Mathematics) course has seen a steady enrollment increase over the same period.
Computer science is becoming a critical component of public education as technology continues to affect more aspects of our daily lives. According to Code.org, there is currently a demand for over 500,000 computer science graduates in America, yet only 6% of the roles are being filled by American graduates. Students who take Advanced Placement (AP) CS in high school are 8 times more likely to major in CS during their postsecondary education.
It's not just the job market that needs people familiar with CS. Computer science at a young age teaches students to solve problems and think critically; skills that will benefit them no matter where their career takes them. Parents are seeing the benefit of this, with 9 in 10 saying that they want their child to study CS.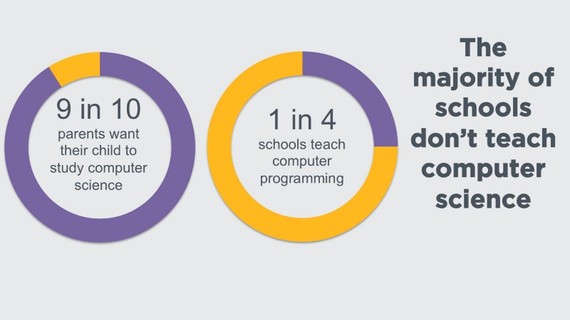 Image from Code.org
President Barack Obama recently announced the Computer Science for All initiative; a plan to increase the amount of elementary and high school students learning how to code.
How do you add computer science into your curriculum as a teacher or school administrator? We've collected some of the best tools to help accomplish this including training for teachers to prepare to teach programming, and games to keep students learning beyond the classroom.
Teacher Training
Lesson Content
Games and Apps for Elementary Students
Games and Apps for Middle and High School Students
No Computer Access?
Computer programming is quickly becoming one of the most valuable skill sets for the upcoming generations. Adding computer science curriculum into the classroom today will provide students with the skills that they'll need for tomorrow!
Support HuffPost
The Stakes Have Never Been Higher
Related
Popular in the Community