You might want to make sure you're sitting down before reading this.
The dogs' ashes were found in garbage bags in the home of animal hoarder Judy Cahill, of Rockville, Md., who was convicted in November 2009 of animal neglect. Cahill would place ads in the paper with offers to "rehome" dogs that needed an owner, but she would later have them euthanized, investigators told Fox Baltimore.
Authorities say Cahill kept hundreds, perhaps thousands, of dogs at her home over a 30-year period, according to local radio station WBAL 1090 AM. The dogs that had been cremated are thought to have been Cahill's favorites.
Cahill's home was covered in feces and was full of dog crates with bent bars, which authorities say showed the dogs wanted to escape, local ABC affiliate WMAR-TV reports.
Cahill has been barred by a court from owning an animal for 10 years and has been added to an online animal abuse database.
The dogs' remains were finally given a resting place at the Humane Society's Nicodemus Memorial Park in Reisterstown. Humane Society spokeswoman Wendy Goldband said as far as anyone knows, this is the first time the 86-year-old organization has held a burial for remains found under such circumstances, The Baltimore Sun reports.
"We feel the animals deserve a peaceful resting place after the lives they had," Goldband said. "We're able to do that for them."
Related
Before You Go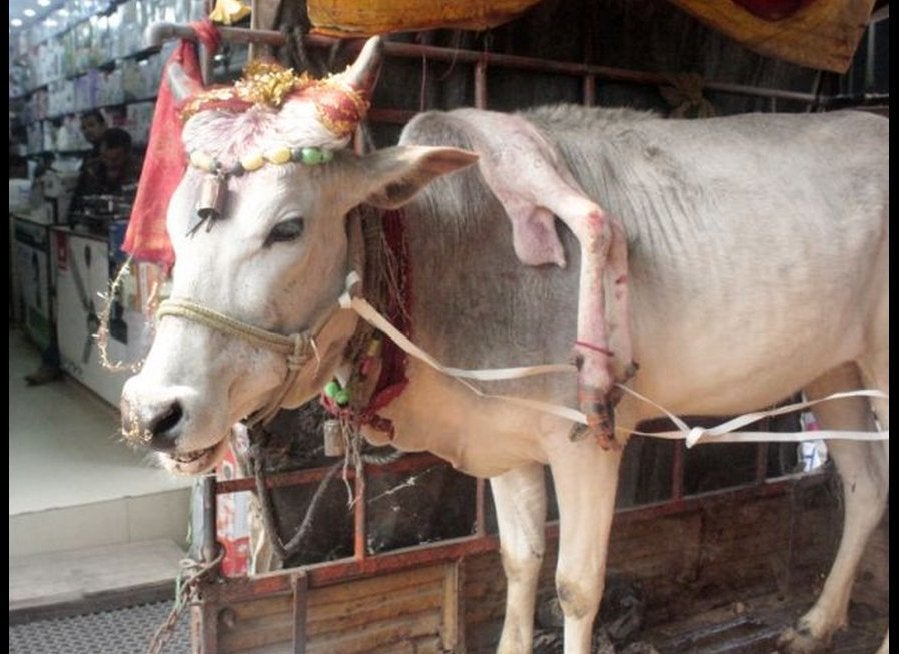 Two-headed animals and other bizarre creatures
Popular in the Community