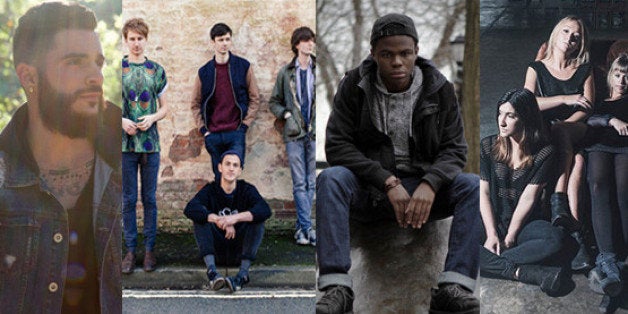 2015 should be an amazing year for music. Between expected releases from Kendrick Lamar, Modest Mouse, Kanye West, Radiohead, Drake, Adele, Chance The Rapper, Frank Ocean, James Blake and Fleetwood Mac, to name but a select few, this year should make up for the lack of impact albums that marked 2014 (even if there was still some great music in 2014). But beyond the returning titans, there are a lot of new, rising artists and long-game players, who are finally receiving their much deserved recognition, to be excited about. Here are 25 artists that you should start listening to in 2015:
Boots might be known as the guy who produced a majority of Beyonce's self-titled album, but he's quickly making the name for himself he deserves. His mixtape "WinterSpringSummerFall" proved his abilities to write beautiful songs, and then subsequent tracks like "Mercy" and "I Run Roulette" proved he isn't afraid to get loud and aggressive.
One listen to "10,000 Emerald Pools" or "Electric Love" will demonstrate why BØRNS' spacey jams have so swiftly propelled him into the spotlight.
With a voice like James Bay's, he could record basically the same album repeatedly with different vocals and they would all sell. Bay proved across three EPs that he is quick to improve all facets of his craft, and his debut full-length, "Chaos And The Calm," will be the most dynamic and enjoyable of all ... at least until the next album.
A marriage of Justin Timberlake, Justin Bieber and James Blake, Tyler Carter is an inevitable pop star. We saw Dallas Green go from hardcore to folk, Sonny Moore (Skrillex) go from hardcore to EDM and soon Carter from hardcore to R&B/pop.
It's hard not to love the quirky sound of Misterwives, who have somehow managed to mix indie and folk-rock and then make it impossible not to dance to.
The Pro Era captain Joey Bada$$ is finally ready to put out his debut album, and with tracks like "Teach Me" included, his experiment in sound beyond the New York boom bap that brought him to attention will be critical to his success.
If there's a reason people love Jason Derulo's "Trumpets," it's Jon Bellion. A masterful meld of J Dilla and Disney, Bellion's "The Definition" grows stronger in its swagger with each listen, and is the prelude to the album that will inevitably put him at the top of the pop pyramid.
What is there to say about Glass Animals other than that they are one sexy band. They even make the word "gooey" sexy.
This electro-pop trio has all the appeal of acts like Disclosure and Chvrches, and with the charisma and allure of vocalist Olly Alexander, they will soon become party favorites.
Determined to constantly challenge himself and the listener, Alex Wiley's last release, "Top of the World," left us with a flash of Kid Cudi-inspired differentiation. In Wiley's next album, listeners can expect music from a hip-hop artist with visions of Nirvana in his head.
With the haunting nature of Daughter, soothing bloom of First Aid Kit and stomp-fest peaks of Mumford & Sons, the ladies of Little May are about to have a big year.
Yeo has no discernible allegiance to any sort of genre, but as he points out, it really doesn't matter -- especially when the Australian artist is consecutively pumping out great tunes. Dreamy and catchy as hell, Yeo is about to cross the sea with hits like "Kobe."
If being flown out to meet with Kanye doesn't say enough about the talent and promise of a young artist like Raury, then just look to his first project, "Indigo Child." Raury wants to become music's savior,
The brother-sister duo Broods' music is exactly what its name sounds like: synthpop that mulls over the weight of every word sung. But functioning as more contemplative than self-pitying, their debut full-length, "Evergreen," feels more like a snowy day than a rainy one.
This isn't Mark Ronson's first rodeo, but his Bruno Mars collaboration, "Uptown Funk," is finally garnering him the wider audience he deserves. Continuing his era-themed albums -- all of which deserve to be explored by new listeners -- the '70s flex of "Uptown Special" is sure to be a hit the whole way through.
Daye Jack is a perfect representation of the rising wave of internet-cultured artists: extremely talented at a young age and swirling together the styles that previously had been so carefully separated, all with a big grin. Whether he's rapping or doling out sweet melodies, it's all working and it's all got soul.
Forget that none of the members of The Districts are of legal drinking age, their blend of blues, rock and folk has proven them amongst some of the best today, and their new album, "A Flourish and a Spoil," will only see their clout rise.
Tink
The Chicago emcee has been on the rise for some time, but with a Timbaland co-sign, Tink isn't just going to be the next hottest female in hip-hop, she's going to be that rapper. Oh, and did we mention she has got a great singing voice, too?
Minimal electronic beats; delicate, sensual vocals and the occasional saxophone solo. It doesn't get much better than that.
Aesop Rock and Rob Sonic have long been players in the underground hip-hop scene, but, like Run The Jewels' Killer Mike and El-P, they are at their best together. Teaming up with DJ Big Wiz, their sophomore album "Bestiary" is as nasty as it sounds.
Catfish and the Bottlemen
The British indie-rock four-piece just released their debut album, "The Balcony," and it won't be long before their catchy tunes dominate the radio.
Having only released two tracks so far, there is little to known about the duo behind Hopium. However, with releases like "Dreamers," Hopium is quickly gaining the attention of the musical community.
All Get Out's Southern heart with an often spicy attitude is modeled around Nathan Hussey's vocals: a homey twang with a proclivity for cracking into yells. It's been four years since "The Season," but 2015 marks the long-awaited return of some good southern rock 'n' roll.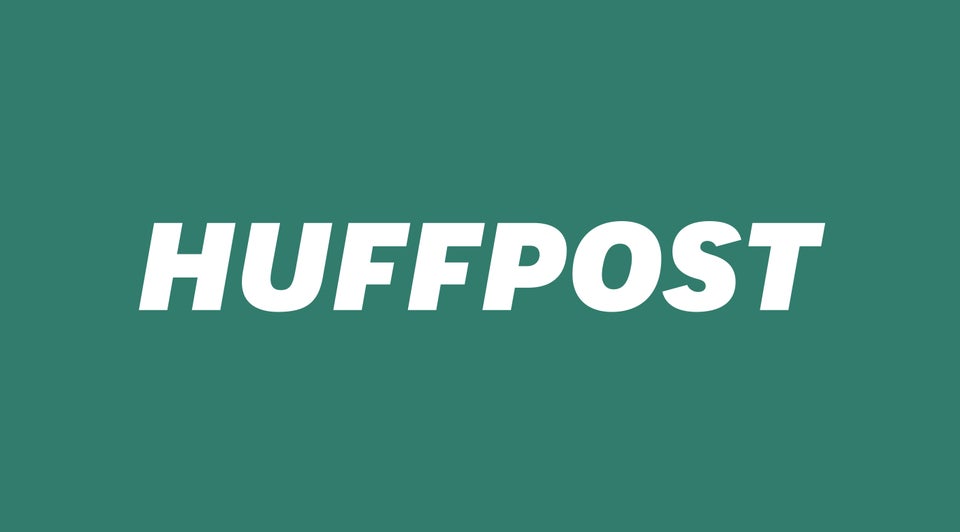 HuffPost's Best Albums Of 2014
Popular in the Community