While all kids expect some toys for the holidays, the gift of new experiences and time with family are the gifts that are most likely to be remembered long after the tree has been taken down. Adding some non-toy gifts to your holiday line-up can help ensure that you carve out some family time throughout the year, give children some experiences they may not otherwise have, and go a long way towards simplifying and decluttering. If you are on a budget, many non-toy gifts are very low-cost or even free and others may include events you may already be planning. If you are concerned about your child not having anything to open if give gifts that are not toys, don't despair. It's perfectly fine to wrap notes, tickets, or small trinkets that relate to the gift.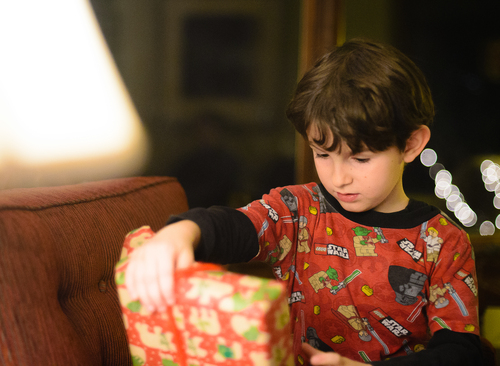 1)Indoor Playspace Tickets: Chances are your children will start feeling cooped up over winter break and throughout the coming cold months. Many areas have a variety of indoor play spaces available, from those with giant inflatable bouncy-houses, to indoor trampoline parks, to events like Baby Loves Disco that are held nationwide. Younger children may even enjoy a "ticket" you make good for a visit to a local mall's indoor soft playspace. Even if you have packed winter schedule let your children know that you will take them on a day off of school or over the summer. Buy tickets or gift certificates (or make your own) to wrap.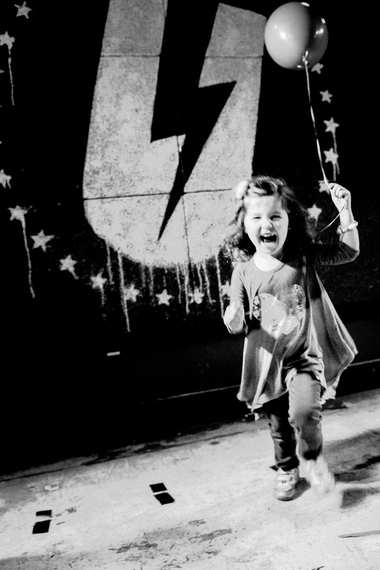 2)Pint-sized grown-up things: Kids love to help around the house and imitate the grown-ups around them. Kid-sized aprons, garden tools, brooms, and even working items like an E-Z Bake oven will help kids feel big and included in their grown-ups world.
3)Memory Keeper: Kids love collecting trinkets. Giving them a special box to keep memories or special items, from favorite rocks to bookmarks or their best drawings to birthday cards from loved ones, will be treasured.
4)Art basket with projects: Look at Pinterest or library books for inspiration. Gather all of the supplies needed for art projects that you think your little ones will like in a basket or box with a print-out of instructions. Use what you have on-hand -- not everything needs to be new and nothing needs to be complicated.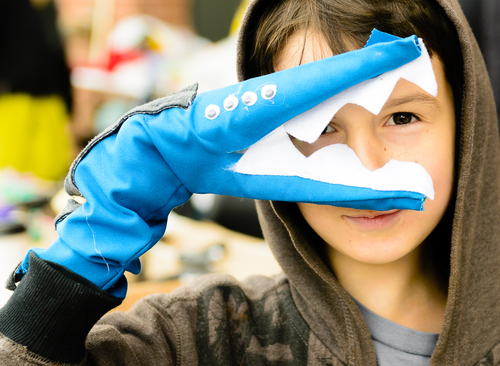 5)Trip plans: Planning a trip for the coming year? Tell the kids about it now and build anticipation. You can wrap a photo of the beach or a guidebook to your destination.
6)Play Tickets: Look around your area for upcoming children's shows in your area. Many areas have professional children's theaters, local children's performances, and even middle and high school productions. You can wrap a small item representative of the play, such as a small dog figure if going to see 101 Dalmatians.
7)Movie tickets: Most kids love movies! Tickets to a holiday blockbuster or a gift certificate to nearby theater work equally as well and both can be wrapped
8)Lessons or Classes: Let your child know that they will be starting new lessons or continuing with lessons they already love in the new year. If your child needs new equipment, such as a bathing suit for swim lessons, ballet slippers, or a new soccer ball wrap that item to put under the tree.
9)Night at a Hotel: Most kids love the adventure of staying at a hotel -- even one right in their hometown. If you can find a hotel with a big pool or water park chances are your child will be even more excited. Search ahead of time for upcoming deals and wrap a note letting your child know about their upcoming adventure.
10)Magazine subscriptions: Magazine subscriptions are a gift that will continue to give throughout the year. There are kid-oriented magazines for all age groups and interests from Thomas and Friends to Frozen to Sports Illustrated for Kids and National Geographic Kids. Get one issue of the magazine ahead of time and wrap it to open during the holidays.
11)Books: Kids love building their home library. Do they have a new interest they've been learning about school or a favorite author? A couple of new books will be enjoyed for months to come.
12) Family Date Night: Give your child a certificate good for a family outing of their choice or choose an event that the family will attend together. This could be as simple as eating out at a neighborhood restaurant or even an at-home movie night.
13)One-on-One Time: As much as most kids love family time, they also appreciate one-on-one time with a parent. A coupon good for a mommy/daughter tea or manicure, a daddy/daughter ice cream date, a father/son baseball game or mommy/son trip to the pool will give your child something to look forward to!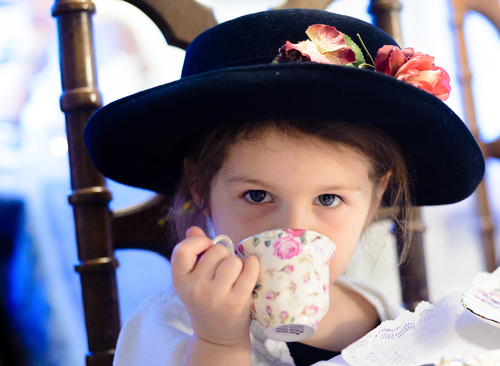 14)Favorite Food: Give your child a coupon good for one (or more) choice of a for meal choices at home. Most kids will love the power of choosing pancakes for breakfast or mac n'cheese for dinner one day in the coming week. Alternatives could be a coupon for good for an extra dessert or getting to have breakfast for dinner.
15) Write a story or poem about your child: Even young children love hearing stories about when they were little and would love a simple book or poem you put together all about them. Add some photos for extra interest. Or, if you are not feeling very creative consider a publisher that prints personalized books with your child's name.
16)Museum memberships: Museum memberships make great gifts and usually offer great value for an activity you can enjoy over and over all year long. Wrap a brochure from the museum or the membership card itself for your child to open.
17)Gift certificates: Does your child have a favorite restaurant or is she always asking to go to the ice cream shop? A gift certificate would make a great gift!
18)Game Night: Put together a basket of everything your family needs for the perfect game night. Include a couple of snacks and a game, which could be new or one you already have.
19)Art or Science Kits: There are many options available for all-inclusive art and science kits that you can purchase individually or as subscriptions. Scientific Explorer makes kits exploring everything from the science of ice cream to the science of spa treatments. KiwiCrate offers all-inclusive kits for craft projects geared towards all ages from toddlers to tweens. Seedling offers amazing party kit boxes that keep kids engaged.
20)Photo Book: Many kids love looking at photos of themselves and family members. Create a photo book for them or let them know you will be making one together. Be sure to include photos of your child's favorite people and places!
21)Go Big: Some events can be counted on to roll through town every year, such as Disney on Ice or Ringling Bros. Barnum & Bailey Circus. Even if you don't know the exact show dates yet a little red clown nose under the tree will let your child know you are planning a trip this year. If your child is a sports fan tickets to a sporting event, even one in a different season, makes a great gift.
22)Power over Planning: Give your child a voucher good to plan one family outing. You can always provide a list of options if you are worried about requests getting out of control!
23)Movie Night Basket: Put some popcorn and a DVD in a basket (even one you already own) to let your child know that movie night is on the calendar!
24)Impromptu Party: Why save parties just for birthdays? Let your child know with a note that one day in the next few months he can invite a few friends over for crafts, games, a movie, etc. "just because."
25)Return Visit: Think about what event your child particularly loved over the past year. Bowling? A trip to a playground you don't usually visit? A great water park? Apple picking? Wrap up a photo and let your child know that you will returning this year.
Related