People were connected this weekend. I know the media and some people may beg to differ but we were connected. I saw it with my own eyes and I felt it with my own heart. I was there and it was a beautiful site to see, a beautiful love to feel and a beautiful place to be. There was energy. Lots and lots of positive energy but sometimes people and the media seek negativity. They seek negativity and that's the report you get, that's the story that's shared and that's the tale that's told but negativity is getting old. It's getting old but we can control and change the narrative by showcasing positivity. We can paint positivity and force ourselves to seek to find it — even when it's hard to see. And in that spirit, here are 25 magical moments the media might not show or tell you about the protests for Anthony Lamar Smith this past weekend.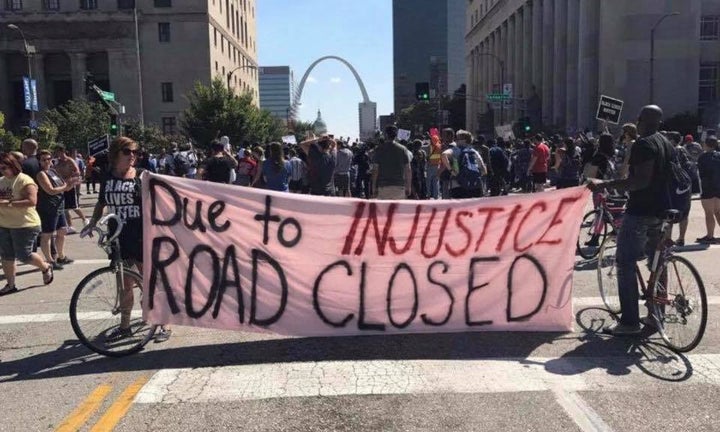 1. Thousands of people from all walks of life walked for miles all day and all night. Thousands of people standing side by side, thousands of people choosing to sacrifice their bodies and their time.
2. There were people from the university, people from the city, people from the county and people from all classes, faiths and creeds. There were people. A massive sea of people and it was so special and so beautiful to see.
3. There were women standing up for men, parents standing up for kids, teachers standing up for students and politicians and faith-based leaders standing up for the community.
4. There was energy and when the crowd stopped for a moment of silence there was unity. A unity that could be felt, a unity that could be heard and a unity that could be seen — a unity even without words and without speech.
5. People came out of their homes and into the streets, people came out of restaurants to watch quietly and even the spectators that had nothing to say listened with open-ears to the messages being relayed.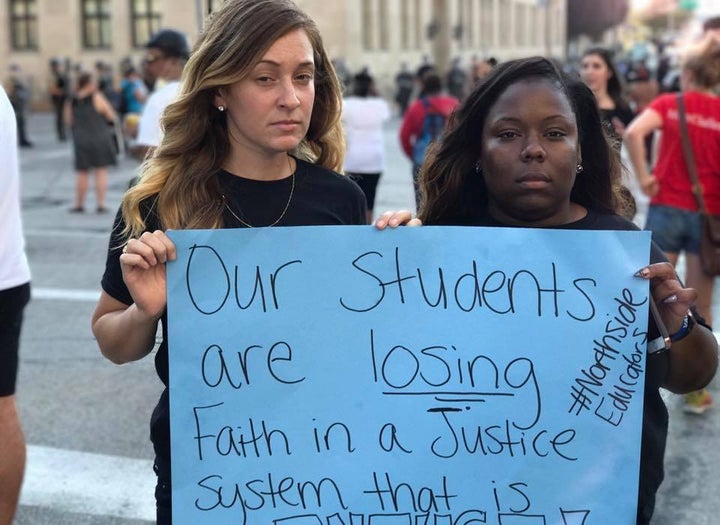 6. Churches and synagogues created safe places in their spaces with water, snacks and bathrooms.
7. Restaurants in the Central West End handed out water as protesters passed by like Pi.
8. Cars drove by honking and cheering in solidarity...and even when they were blocked by protesters in the streets they honked louder and cheered more fervently.
9. People purchased and carried extra water, milk, medicine and snacks for fellow protesters in their hands and in their backpacks. They also set up water stations in the trunks of their cars, in wheelbarrows, on street corners and on makeshift carts. And no...no one told them to — they did it from their hearts.
10. Conscious Fest, GRL Tribe, The Black Healers Community and Yoga by Brittany focused on our self-care by offering free yoga, a space for grieving, a space for healing, libations and meditation.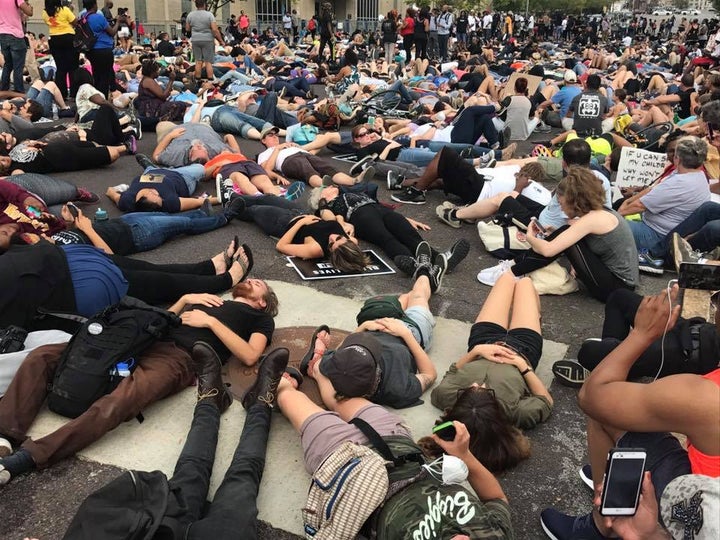 11. Singles were there, couples were there, the LGBTQA community was there and immigrants were there. Love was definitely in the air.
12. The weather and universe cooperated too...the days were dry and the nights were cool.
13. More than 200 students occupied SLU with a list of demands and university to-do's: a scholarship for Anthony Lamar Smith's daughter, a public statement from the university and a panel discussion on police brutality.
14. Organizers of canceled and disrupted concerts, galas and tastes publicly supported the movement and welcomed protesters into their space.
15. Artists and artivists used drums, dance, signs and song to stand up for justice and protest systematic wrongs.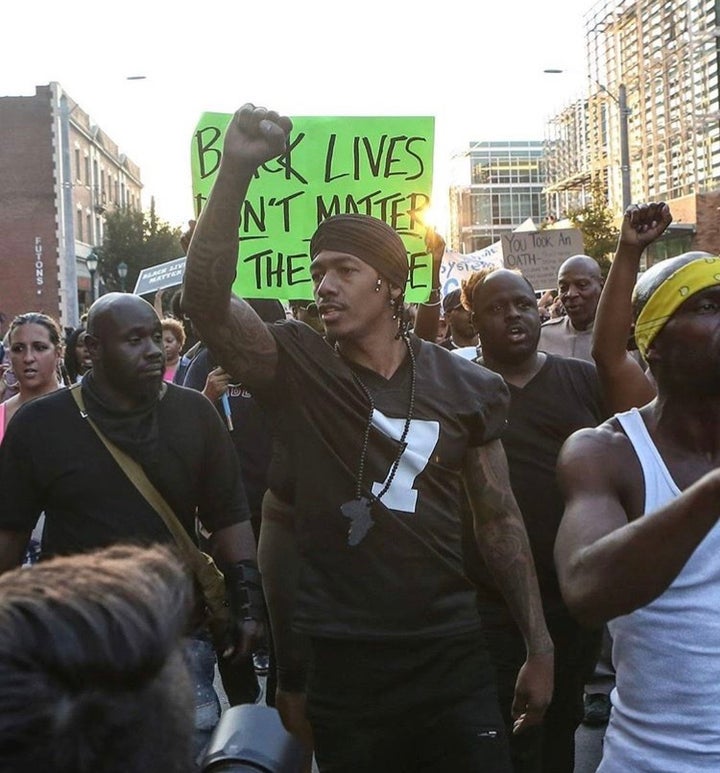 16. People used their bodies to block streets and stores—not to cause a scene but to show people how it feels to be powerless—and those moments my friends were full of empowerment.
17. Protesters policed rioters. Yes... I said protesters policed rioters — please know and understand the difference — because protesters policed rioters when rioters tried to cause disobedience.
18. Babies were there, kids were there and Nick Cannon, too, singing alongside and clapping alongside protesters in the Loop.
19. Friends. There was story sharing and people caring, there was hand holding and hugging, there were thousands of people putting their bodies on the line for humanity.
20. And when people were maced, tear-gassed and pepper-sprayed... fellow protesters ran to their aide.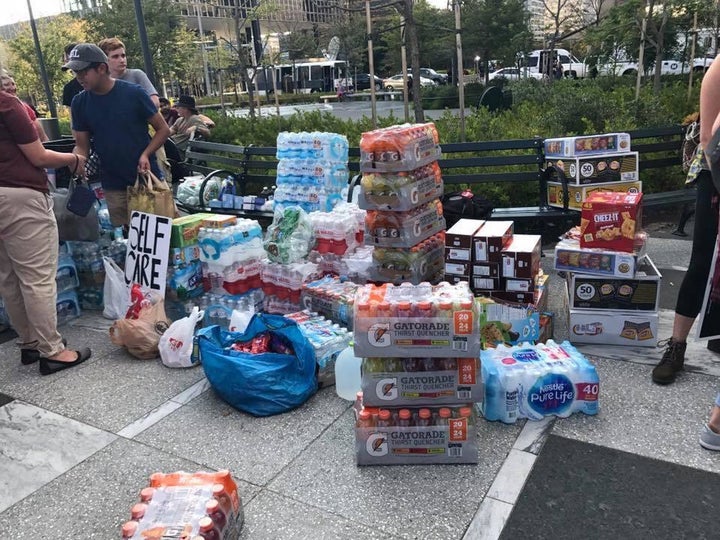 21. It's fundraising season but people canceled their campaigns to focus on our community and the ruling of this case because regardless of how people feel about the ruling...there is a human being with a human story that is no longer with us today.
22. People not physically present from generations and nations near and far showed their support with virtual love, hashtags, retweets and donations.
23. As the days grew longer so did the crowd and no one complained as we walked a few country miles.
24. When the protests concluded around 9pm each night, some protesters went home but others continued the fight. They met up to pray, they met up to eat and they met up to discuss ways to move protest beyond the streets.
25. Last but certainly not least, I walked hand-in-hand with the love of my life and the spirits of our ancestors were present those nights.
These moments happened and so did many, many more like them.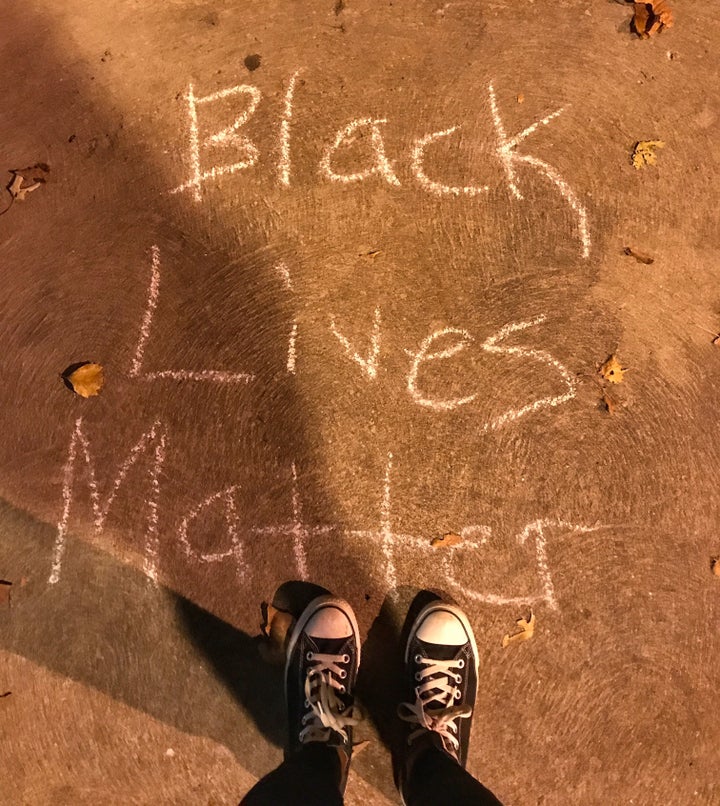 About Keisha Mabry: Keisha Mabry is an author, speaker and social entrepreneur on a mission to change the world one connection at a time. She has been featured on National Public Radio, the Nine Network, Fox 2 News, Next Step U, The Business Journal and Blavity for her work in personal branding and networking – or as she likes to call it – connecting. Pretty soon she will be featured on TED.com for her upcoming TED talk Hello – A Bridge to Friendships, Relationships, Good Health and Good Wealth. In addition, Keisha is a lecturer at the Washington University in St Louis, a contributor for the Huffington Post and Watch the Yard and her new book Hey Friend: 100 Ways to Connect with 100 People in 100 Days is a movement to make the world friendly again ― or at the very least friendlier than it's ever been. It's a must-read, a fun read and the ultimate guide to teaching people how to meet new peeps. Keisha believes that by connecting people to people and people to resources she can increase movements, access, communication and progress to get the right people in the right seats to end inequality. Learn more about this fearlessly free human being at www.keishamabry.com. #heyFRIEND
Popular in the Community