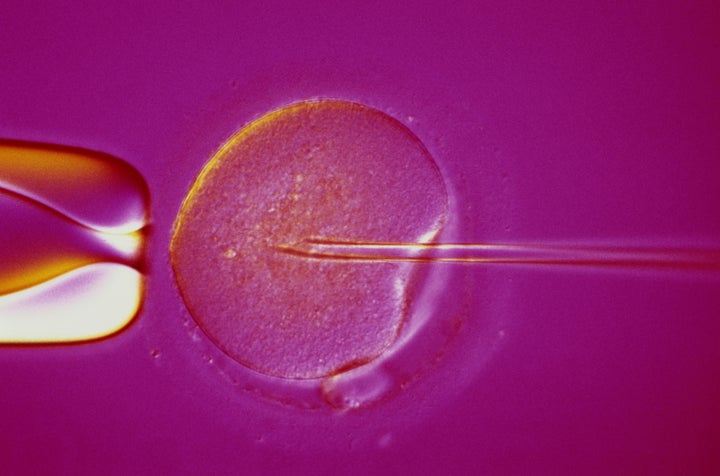 A whopping 25 million women in America lack easy access to clinics that specialize in infertility treatment, according to a new study published in the journal Fertility and Sterility this week.
That means roughly 40 percent of women of reproductive age in this country live in an area with one assisted reproductive technology (ART) clinic ― or none at all.
And yet infertility issues are common. One in eight couples in the U.S. experience them, one of study's authors, Chithra Perumalswami, M.D., M.Sc., said in a news release.
"Modern ART services are important for everyone to have access to if they need them, but this study shows how unevenly distributed they are," Perumalswami said. "The situation is complicated by the fact that only 15 states have mandated some form of insurance coverage for fertility issues, and they all use varying definitions for what is covered."
The study's authors acknowledged that some services related to getting pregnant are offered by a woman's gynecologist. However, more advanced procedures like in-vitro fertilization (IVF) require seeing a specialist at an ART clinic.
Researchers compared data from the Centers for Disease Control and Prevention with 2010 census data. They found that 18.2 million women between the ages of 20 to 49 years old live in metropolitan areas with zero ART providers. The other 6.8 million women live in areas where there is only one ART provider to access, and therefore no choice of provider.
The study's authors argued that more research into the topic needs to be done to understand how other demographic factors and the high costs of infertility services serve as barriers to women and men seeking care.
The American Society of Reproductive Medicine estimates that the average cost of a single round of IVF costs $12,400, for example, and many women face multiple rounds. Research has also shown there are disparities both in terms of access to care and pregnancy outcomes for black and Latina women facing fertility problems. According to the ASRM, only a quarter or so of the ART needs in this country are actually being met.
And geographic access is an important piece of that puzzle, study author John Harris, M.D., M.Sc ― an assistant professor of obstetrics, gynecology and reproductive sciences with the University of Pittsburgh Medical Center ― said in a press release.
"Many women with infertility do not have any nearby access to these services at all," he said, "adding additional anxiety during an already stressful time of life."
Popular in the Community