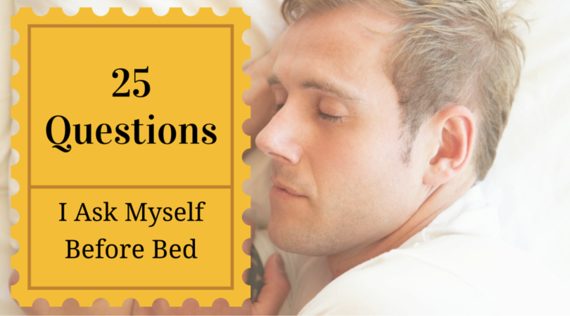 I will be upfront and tell you that this is a bit personal. But, if you hang in there with me, I think you will find it of value. I have struggled with my weight and my feelings about my weight for most of my life. About 10 years ago I figured out my own formula for a healthy balance and relationship with my weight. Don't worry, this is not about some diet plan. Over the past few years, I've lost that balance and both my weight and my relationship with myself have suffered. Oddly, this is happening at a time where all other aspects of my life are at high points. My wife and I are transitioning into empty nesters and finding that we actually like hanging out with one another, phew! Our kids have blossomed into these incredible young adults. We love where we live, have great friends, and I have never been more energized or passionate about what I do for a living. Yet, my relationship with my weight sits in the background and casts its shadow on my happiness. It is like going outside on a beautiful day and gazing into the blue sky only to realize that it is not as crisp or as clear as it should be. You recognize that pollution is preventing you from seeing its beauty in its clearest and truest form. That is what this is, emotional pollution, and it is time to do something about it!
I heard an interview with the author Marshall Goldsmith. In that interview, he shared his routine of asking himself 17 questions every day. He tabulates his answers on an Excel spreadsheet and then ships it off to his "peer" coach, who in exchange sends his own set of questions and responses back. I thought this was a brilliant concept. However, I knew the likelihood of firing up the computer each night and getting on to Excel was small. So, I altered the process a bit, and that is what I would like to share.
I created, using Google Forms, my list of questions. I split them into three sections; Self, Work, and The Really Important Things. Each question is either a "yes" or "no" or a number. I took the link and embedded it in a reoccurring calendar invite for 10 p.m. each night. When I head to bed, all I need to do is open my calendar on my iPhone, click the link and I have a simple survey to answer before I turn off the lights. My responses are tabulated in a Google Sheet and each week I send the sheet off to my "peer" coach. Pretty simple and pretty cool.
In addition to sharing the process, I want to also share my questions. I do so for two reasons. The first is to hopefully provide some inspiration for you to think of your own. The second is that the more these questions are out in public, the more accountable I become to them. You are all serving as "peer" coaches in this way.
1. Did I meditate today?
2. How many minutes did I exercise?
3. How much did I weigh?
4. On a scale of 1-5, how mindful was my eating?
5. On a scale of 1-5, how was my relationship with food?
6. On a scale of 1-5, how do I feel about the way I look and feel?
7. On a scale of 1-5, how positive was my self-talk?
8. How many glasses of wine, whiskey or scotch today?
9. How many minutes did I read?
10. How many minutes did I play music?
11. Did I help someone just for the sake of helping?
12. On a scale of 1-5, how present was I for others?
13. On a scale of 1-5, how well did I listen?
1. On a scale of 1-5, how much action did I take to grow my business?
2. On a scale of 1-5, how productive did I feel?
3. How many minutes did I dedicate to writing?
4. Did I take steps to improve my knowledge and skills?
5. On a scale of 1-5, how much value did I add to my clients today?
6. Did I let my clients know how much I appreciate them?
Section Three: The Really Important Things
1. Did I let my wife know that I love her today?
2. Did I reach out to the kids and let them know I love them and am proud of them?
3. Did I check in with my parents?
4. Did I make a difference in someone's life?
5. Did I laugh or make someone laugh?
6. On a scale of 1-5, how happy am I today?
These are my 25 questions I will ask and answer each night. My belief is that they will serve as a mirror reflecting back my own habits and behaviors. With that understanding, I hope to be able to gaze up into the blueness of the sky and experience it in all its clarity and brilliance, without having it be occluded by pollution.
I hope I was correct in my thinking that if you stuck with me, you would find this of value. Life is hard, we are pulled in so many different directions. My thoughts and hopes are that this tool not only helps me control my weight but brings my life into a healthy balance. I encourage you to create your own questions and try it with me for the next 30 days.
If this blog speaks to you, please become a beta reader for my upcoming book "The 90-Year-Old Start Up." I will also share helpful articles, tips, tools and videos, and will never share your email address.
I serve as a thinking partner, providing my clients with the clarity, focus, and tools they need to make good people and product decisions. I help my clients tell their stories and build relationships with their customers. I enable their leaders to better connect and communicate with those whom they lead. Thanks for reading -- Elliot Begoun