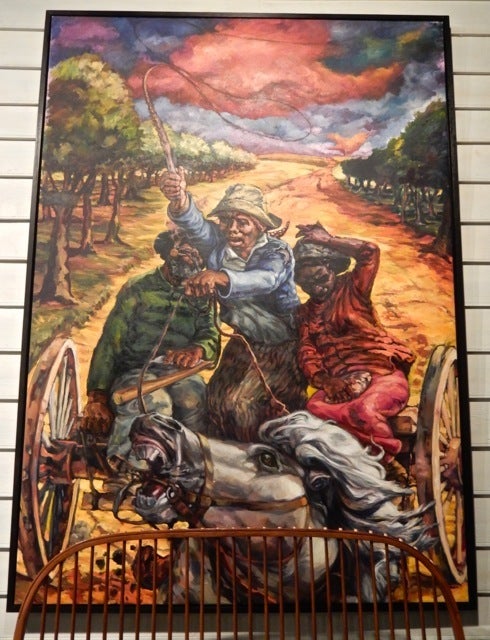 Ever since Harriet Tubman, "The Moses of Her People," was chosen as the new face of the US $20 bill (in 2020), the diminutive escaped slave, endowed with astonishing strength, has become a phenomenon; so much so that her birthplace and escape route on the Eastern Shore of Maryland is drawing worldwide attention.
Much of this land in the Chesapeake Bay Region is unchanged since Tubman's time in the mid 1800's, when she escaped and returned time and time again to rescue over 70 others. And therein lies its compelling charm. Come here and you can really imagine what it must have been like for the young Tubman, born Anaminta "Minty" Ross, to live and leave here.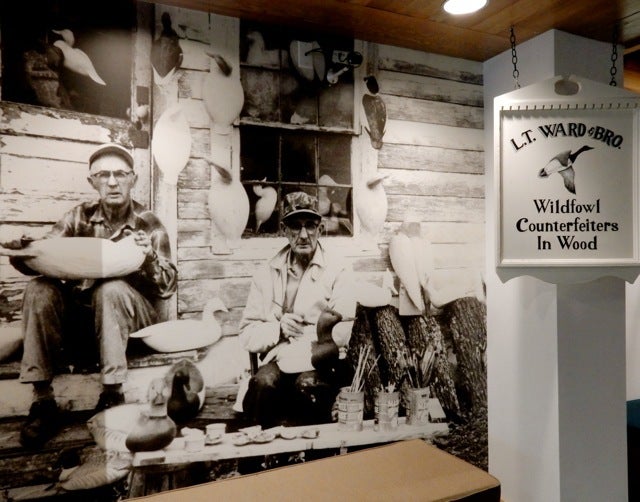 However, there is so much more to this section of Maryland than Harriet Tubman, and though her spirit seems to permeate everything here, a visit should also include birding, hiking, kayaking, other historic sites, dining and staying in singular lodging properties. Start with the following 25 (and don't forget to check out GetawayMavens.com for much more information):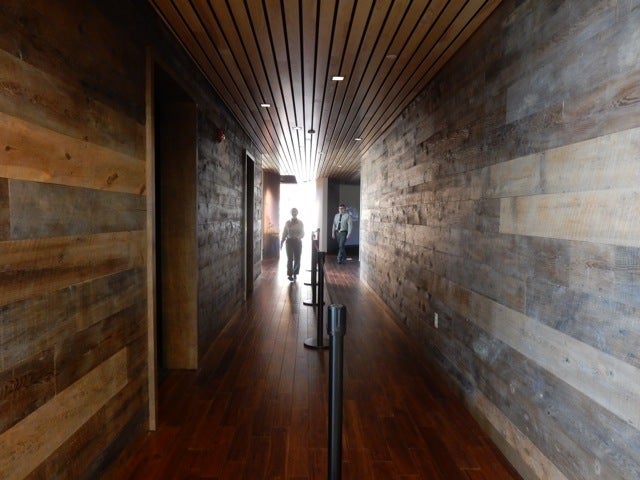 1. You can now learn all about the "Moses of Her People" at the new, striking, LEED Designed Harriet Tubman Underground Railroad Visitors Center that features a true, accurate, and human portrait of this little known American hero. Opened March 11, 2017, and run by National Park Service in collaboration with the Maryland Park Service this, and the Harriet Tubman Underground RR Byway are becoming the premier attractions on Maryland's Eastern Shore. Daughter of Ben Ross and Harriet "Rit" Green, Harriet Tubman was named Araminta "Minty" Ross at birth in 1822. She was severely injured at age 13, and despite that, managed to flee her abusive owner, and return again and again – over a dozen times – to rescue friends and family. A mighty woman in body, mind, and heart, she would go on to serve as spy and nurse during the Civil War and join the Suffragette Movement with her friend, Susan B. Anthony, dying in 1913 after a long life of serving others.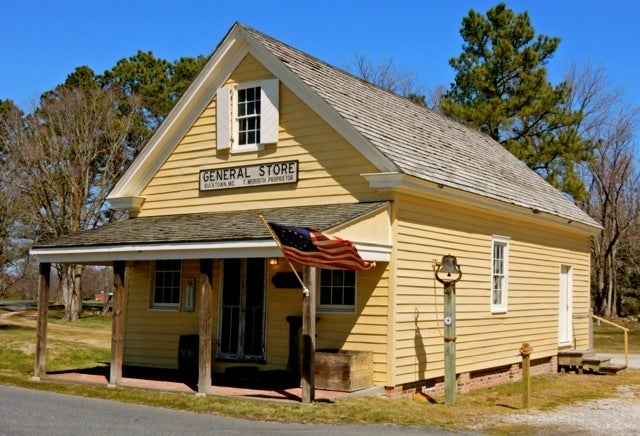 2. You'll discover where Tubman sustained a head injury that would have put a lesser human in the grave. Stop at the Bucktown Village Store the "site of the 1st known act of defiance in the life of Harriet Tubman." Susan Meredith, wife of Jay – the 4th generation of Meredith's to own this historic place since the end of the Civil War – keeps this story alive. Walk in, and Meredith will first show you artifacts found during restoration: an original newspaper announcing the $300 Reward for "Minty" and her two brothers, dog tags worn by slaves to identify their owners, a bill of sale for Linah (Harriet's sister), and much more. It was here that "Minty" was struck in the head by a 2 lb counter weight, meant for a fleeing slave boy – an injury that caused her to have seizures and "sleeping sickness." It was during these spasms, Tubman claimed, that "God spoke" to her.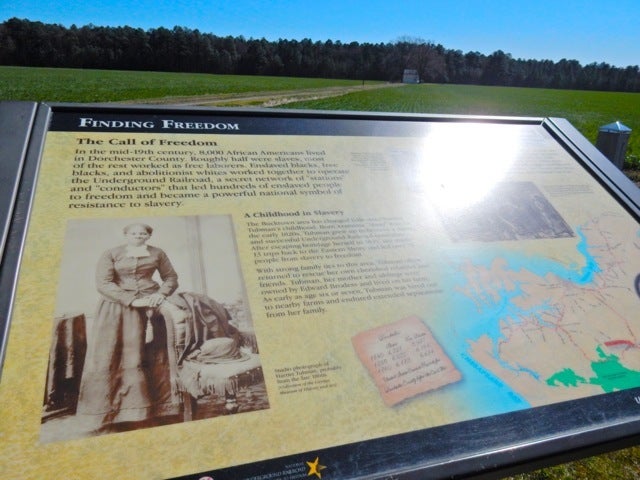 3. You'll continue on the Harriet Tubman Underground RR Byway to stop at important points along the way in order to understand her connection to family and friends and why she was so determined to rescue as many as she could. (Downloadable maps and aps available).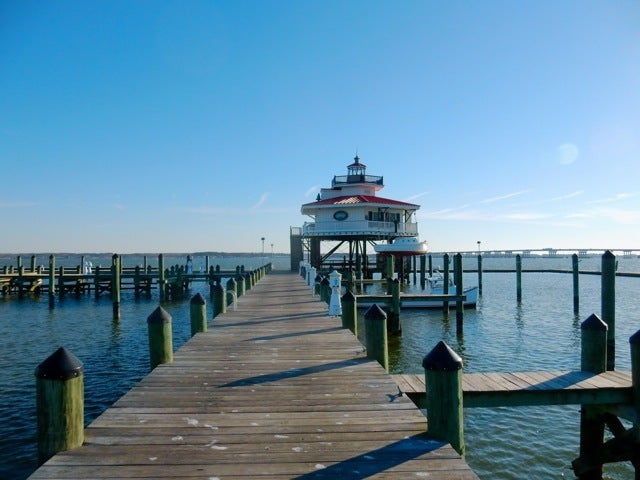 4. Stroll on Long Wharf to the "screwpile" Choptank River Lighthouse, past working watermen boats to get to this replica built in 2012. The original stood a couple of miles upriver from the 1920's to the 1960's, when the Choptank was the "Route 50 of its time" – a transportation artery for oystermen, steamboats, and slaves. Slave ships came up this river from the Chesapeake, one carrying Harriet Tubman's grandmother, Modesty Green.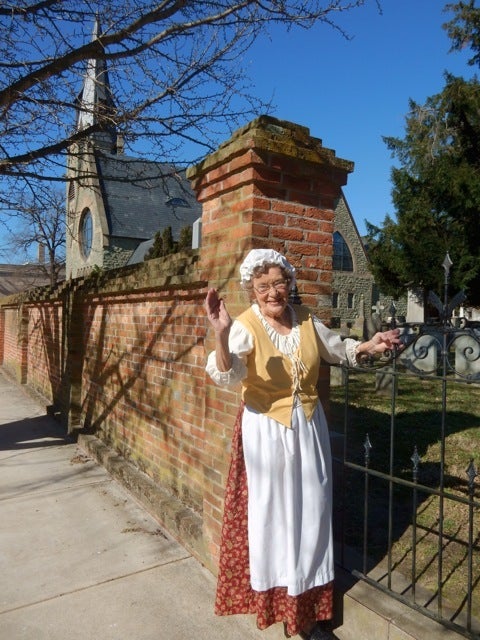 5. Take a walking Tour of Historic High Street, Cambridge. This one hour tour is jam packed with history and gossip, made even more entertaining by the older members of the West End Citizens Association, like the feisty Marge Hull, who serve as costumed guides. Walk up leafy High Street and hear stories about Governors and ladies, the possibility that Harriet Tubman's brother, Sam, escaped from a prominent doctor's house, reasons why a couple of homes were cut in half (money and disagreements, mostly), a tale about a reviving corpse, evil slave-catcher Patty Cannon folklore galore (she went to trial here), tiny cottages that were actually law offices, as attorneys were not allowed to practice out of their domiciles, and one of the prettiest double balcony homes shipped here from Annapolis.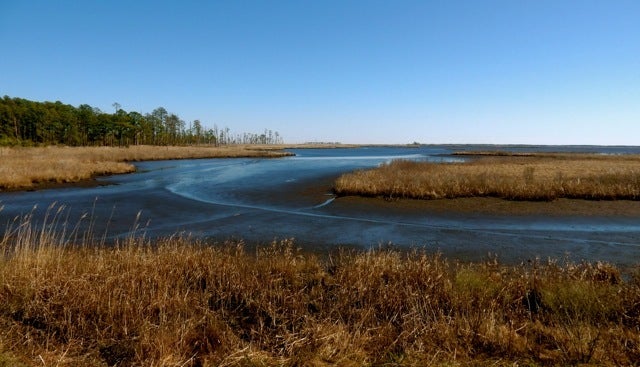 6. Drive the 4-5 mile road within Blackwater Wildlife Refuge in Cambridge past stalks of dead trees in brackish water, stands of Loblolly Pines, and cattail-rimmed ponds. Pull over and walk the trails or observation boardwalks to see Sika Deer, muskrat, otters, White Pelicans, Blue Heron, Merganser Ducks and an abundance of other birds and wildlife. Stop in at the Visitor's Center, where you can get your bearings and ask questions. A major migratory stop on the Atlantic Flyway, Blackwater Refuge is one of Dorchester County's premier attractions, and known by birders the world over.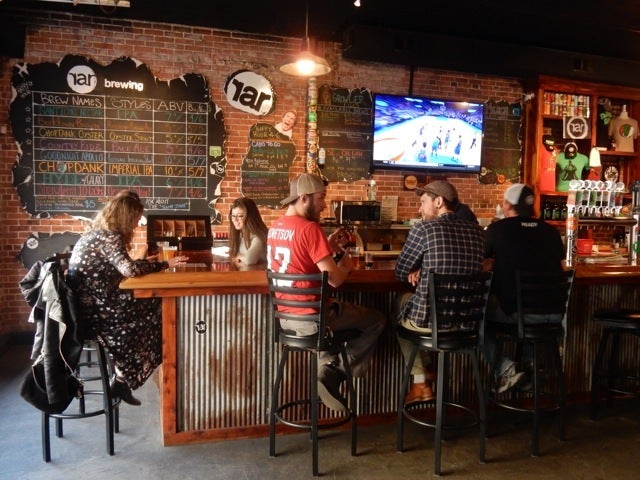 7. Lift a pint at craft brewery, RAR (Real Ale Revival) Brewing, Cambridge. Ten years ago, Cambridge was a desolate town. But within the past few years, that's changing – partly due to all of the interest in Harriet Tubman's birthplace, but also by virtue of business owners like Chris Brohawn and JT Merryweather, who made their RAR Brewing a centerpiece of Cambridge downtown.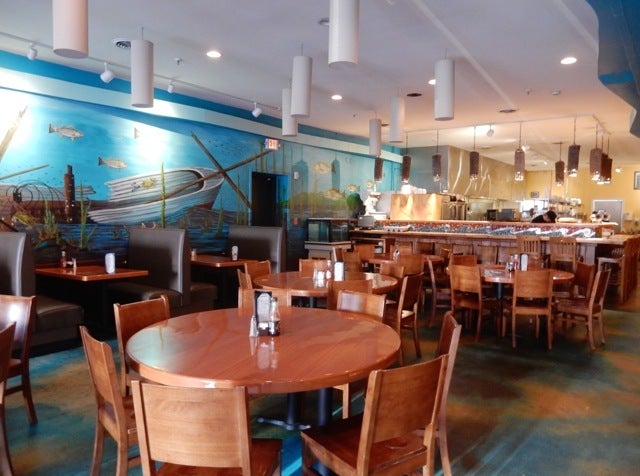 8. Plan at meal at one of Cambridge's distinctive restaurants, such as Jimmie & Sook's (a "jimmie" is a male crab, a "sook" a female, giving you an indication of what this casual, fun Cambridge institution does well), the sophisticated, innovative, and trendy High Spot (recently opened by New England butcher and restaurateur, Patrick Fanning), and/or Bistro Poplar - considered one of the finest French Restaurants in all of Maryland: all can't miss establishments.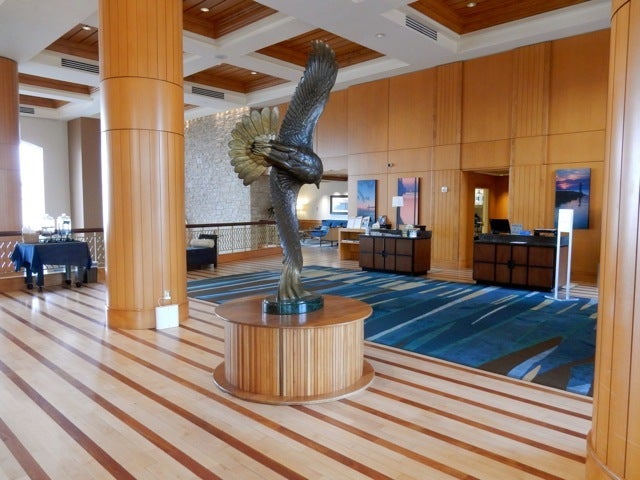 9. Stay at the Hyatt Regency Chesapeake Bay in Cambridge. After a $7 million redo, the 400 room Hyatt on 342 acres of Maryland's Eastern Shore is back in luxe-lodging form. Step inside the lobby, now sporting a ship-shape polished wood floor, and you'll see the difference right away. During the school year, this Hyatt is mostly filled with business and government conferences, but come summer, it swarms with families hoping to reconnect and have fun.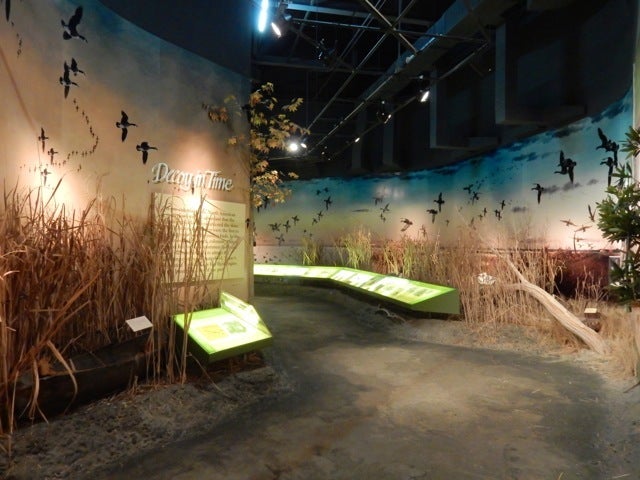 10. You can gaze at the latest, coolest, "Cubist" version of a Duck Decoy among some of the best carvings and bird art at the fantastic Ward Museum of Waterfowl Art in Salisbury. The namesakes of the museum, the "Ward Brothers" - Lem and Steve Ward - were barbers from Crisfield MD who became famous for the decoys they carved when not cutting hair. The impoverished Wards bartered decoys for medical treatment, and their doctor, impressed with the quality of their wooden ducks, began submitting them into contests. Soon, the brothers became legend. Their decoys, inscribed with poems on the bottom, were more precise and artistic than any other. Lem and Steve established the Ward Foundation in 1968 while still alive, and were featured in National Geographic Magazine three times. The Foundation sponsors the annual Ward World Carving Competition, bringing the best decoy carvers from all over the planet to this small town on the Eastern Shore.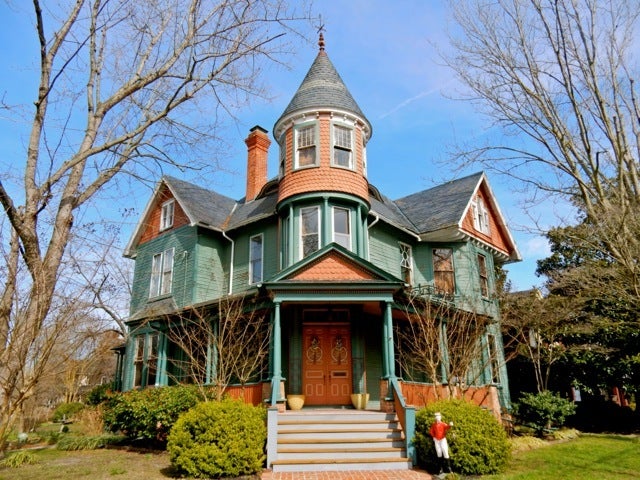 11. Glean fantastical architecture and design ideas through a self guided Walking Tour of the Newtown Historic District in the city of Salisbury MD. The 240-property historic district, composed of Queen Anne, Classical, English Cottage, Greek and Colonial Revival style homes, is an example in how a neighborhood can revitalize a city.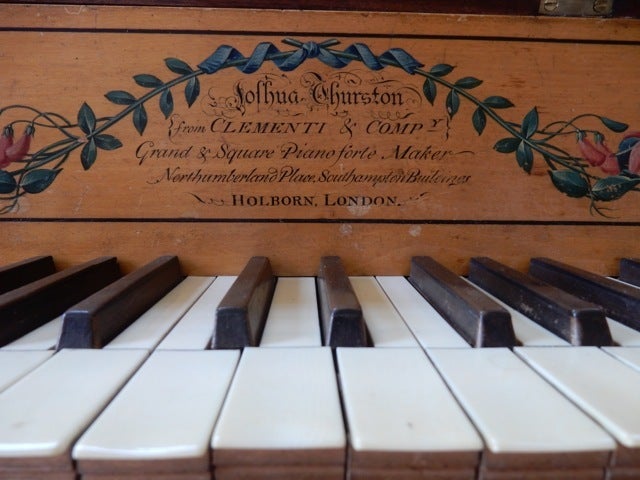 12. You can actually play a 250 year old musical instrument. The Poplar Hill Mansion within the Newtown Historic District, features rooms in original 1805 colors, thanks to diligent historical research. Open to the public for tours, it's an exceptional example of how a slave owning doctor and his family lived in the early 1800's. Most incredible, especially for an unsung attraction, the Mansion features a "restored to playable condition" 1700's piano forte - one of only a few left in the world, that people with keyboard proficiency are invited to play.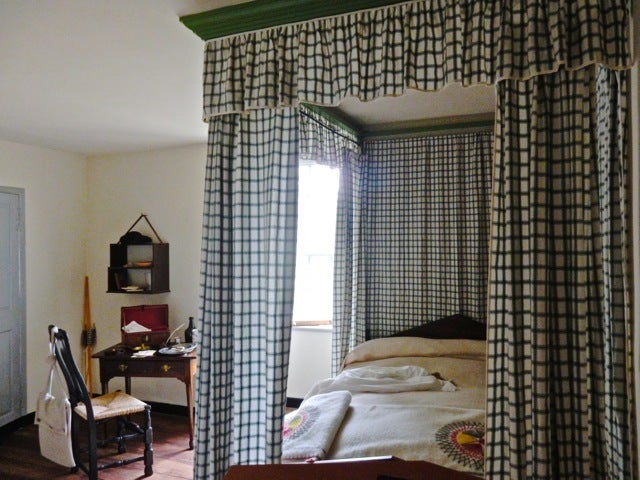 13. You can stand on floorboards that are "older than America itself" at Pemberton Hall in Pemberton Historic Park, Salisbury. Built in 1741, it was a crumbling structure before historic preservationists brought it back to life. Good thing, too, as it turned out to have the only Tester Bed Frame in the country in its original place, incorporated in a "Williamsburg Quality" restoration of a 1700's boy's room upstairs.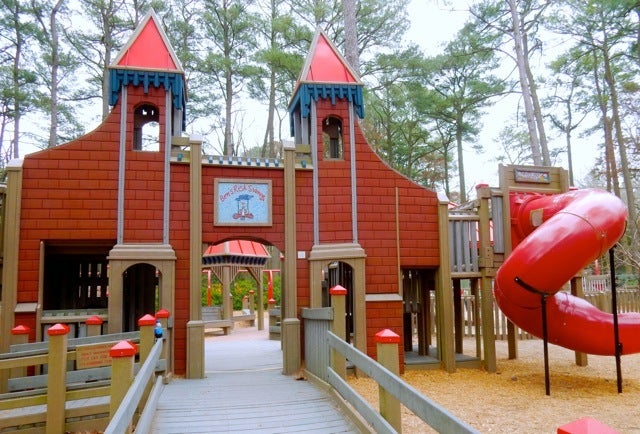 14. Witness the heart of a community in action. There's a playful bear, a gaggle of alpaca's, a jaguar, ocelot, owls, otters and more animals from the Americas (North and South) at the small but engaging and ever-improving Salisbury Zoo. However, one of its largest draws, just outside the West Gate, is Ben's Red Swings – an expansive playground built by the community in memory of cancer victim, 4 year old Ben Layton, who wished for "red angel wings" when he went to heaven. In his short life and untimely death, Ben has made so many kids very happy.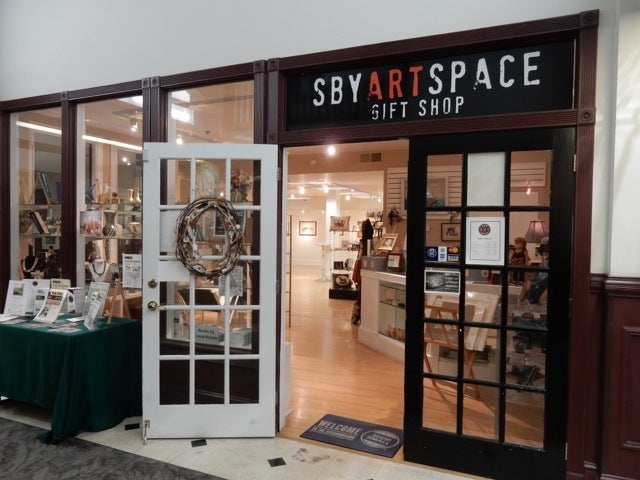 15. Not only can you see art, but you can make it at SBY Art Space in downtown Salisbury. Play with clay (or bring out your inner "Ghost") in the Clay Studio, open for drop-ins on Thursdays 2-4.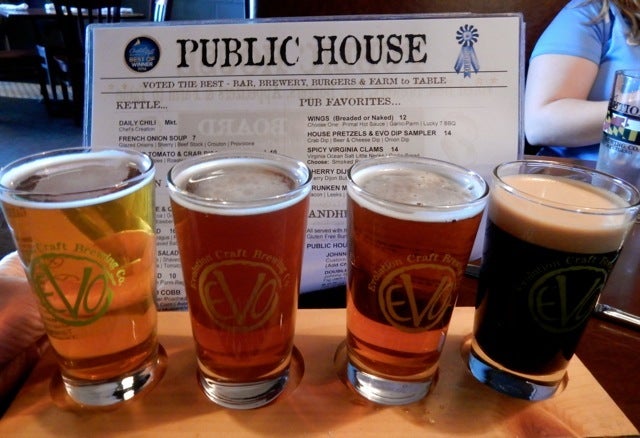 16. You can pair some of the crispest, smoothest new brews with fresh-from-the-bay oysters at Evolution Craft Brewing and Public House in Salisbury, a popular brewery spreading its wings throughout the Mid-Atlantic. You'll find upscale pub food and a modern trendy vibe in this local favorite.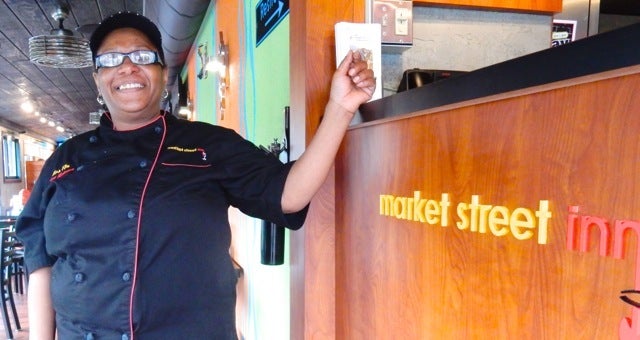 17. Plan a meal at Market Street Inn, Salisbury. You will fall in love with "Miss Flo" Harris's famous hot Apple Bread Pudding Pie with Caramel Sauce at the first bite. It is deliriously good. But it's not the only reason to dine at this upscale/casual riverfront eatery. Tweaks on traditional – like Corn-Beef Burger with Fried Egg and Risotto, Fried Rockfish Sandwich and Short Rib Puttanesca prove that these chefs like to play in the kitchen to mouthwatering effect.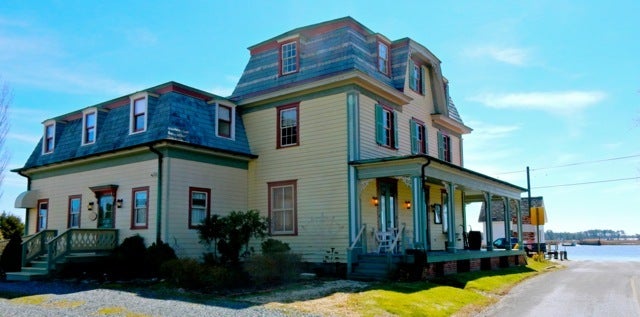 18. Stay at the Historic Whitehaven Hotel in tiny Whitehaven MD. If you're the kind of traveler who seeks out remote, charming, river-set historic inns, you'll love this 8 room 1810 B&B. Saved from the wrecking ball, this lodging in the historic district of White Haven on the banks of the Wicomico River, right across the street from the free-to-use three car Historic Whitehaven Ferry, was turned into an upscale, place to de-stress. At dusk on a cool mid March day, an assortment of birds were atwitter right outside the door as a massive barge made its way silently and swiftly past the ferry dock: birds and boat engines eliciting a symphony of Spring on the Eastern Shore - a salve for the havoc in Washington, DC, just a couple of hours away.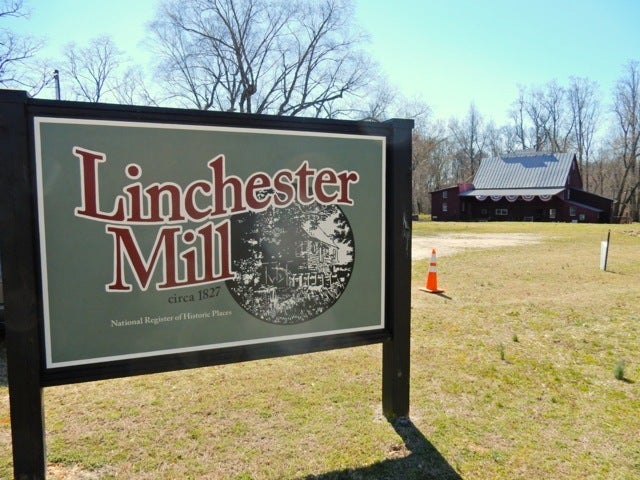 19. You can tour the site where slaves most likely planned their escape at the Linchester Mill in Preston. The Linchester Mill complex includes the mill of course, plus Maryland's only Braille Nature Trail, and a Miller's House that serves as a well-stocked Antique Museum Shop. The mill itself was an inadvertent gathering place for slaves, free blacks, and white sympathizers who all brought their grain to be milled here. In fact, though there is no documentation, it's a good chance Harriet Tubman's father, Ben Ross, came to this flour mill as he lived just two miles away in Poplar Neck, the spot from which he, his wife, and Harriet escaped the Eastern Shore.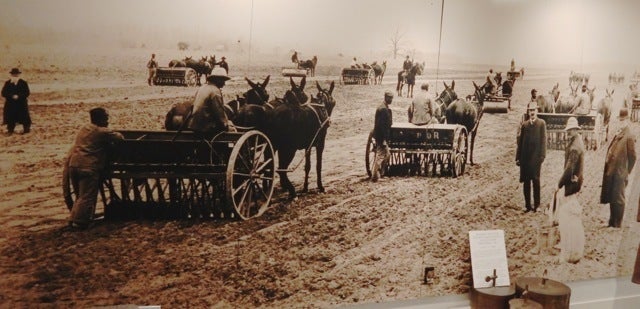 20. You can learn what farm life was like at the Museum of Rural Life, Denton. Plan to spend a half hour in this 1819 Town Home to see the original oil of "Escape From Poplar Neck," the painting of Harriet Tubman and her parents riding for their lives out of Maryland. (A copy hangs in the Harriet Tubman Visitor's Center in Cambridge), an original typical African American farm cabin, a parlor from a 1790 home, and a photomural titled the "Seeding of Alaska Peas," dated March 1906. At one point, Caroline County MD was considered the "Garden of America" and it's pictures like these that drive the point home.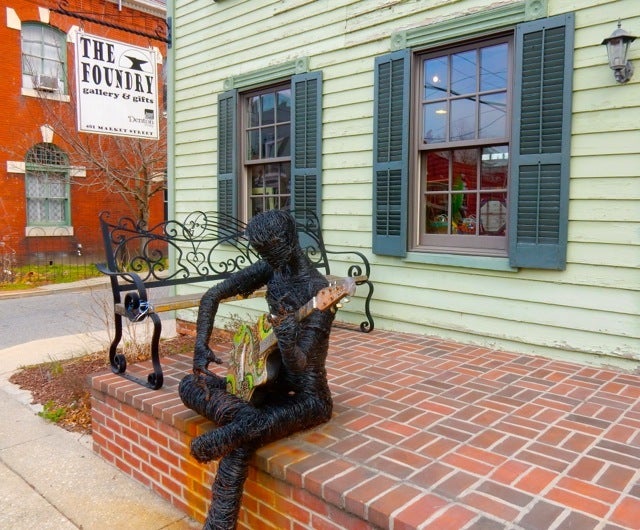 21. You can pick up a well-crafted piece of furniture, art, or jewelry for a fraction of what you'd pay in the city at The Foundry Art Gallery, Denton. Forward thinkers in this tiny farm town took a derelict neighborhood and revived it as an "Arts and Entertainment" district, with incentives for artists to buy or rent houses, fix them up and use them as studio/shops. The results have been fantastic – for artists, visitors, and locals alike: A true win-win-win. The Foundry Art Gallery gathers 50 local artists' work in one place, and is as far from cookie-cutter as you can get. You'll find arts and crafts here - as well as in other shops on the street, like the fun, funky jewelry store, Jan Baker's 4th Street Gallery, Tea Tyme, Joviality, and Fiber Arts Center - that you won't see anywhere else for much less than you'd spend in the city or resort towns.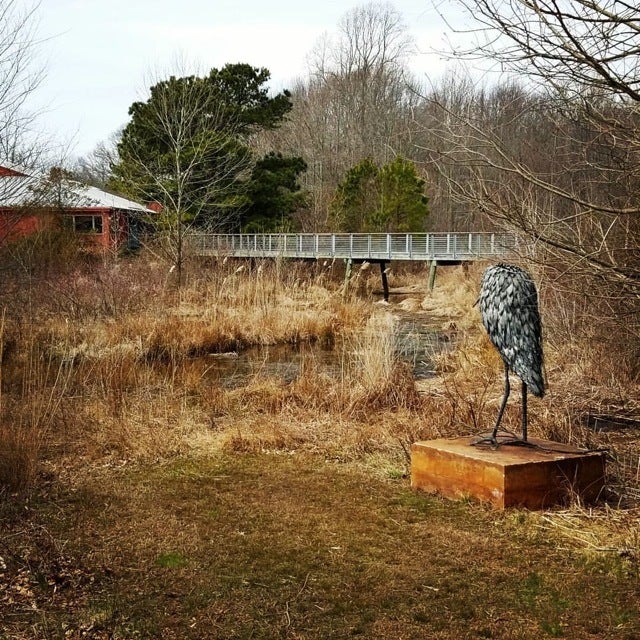 22. You can experience what the woods were like during Harriet Tubman's time by hiking the trails of Adkins Arboretum, Ridgely. With four miles of well-marked bike and walking trails, this 400-acre preserve has been a magnet for nature lovers and birders since it opened in the 1980's. Bring your dog (treats and bowls of water provided), wander the wetlands (platforms soon to be renovated), woods, meadows, streams and gardens, investigate native Maryland plantings, and say hi to four resident goats that eat invasive species – a low-tech approach to a significant problem. If you have an hour, or haven't been here in awhile, stop in to the small but informative Visitor's Center to pick up an Audio Tour of "Nature's Roll in the Underground Railroad," a realistic imagining of what it felt like to be lost in the woods in the dark. This tangled landscape hasn't changed much since Harriet Tubman's time, when she and others faced grueling natural obstacles "while breaking from bondage."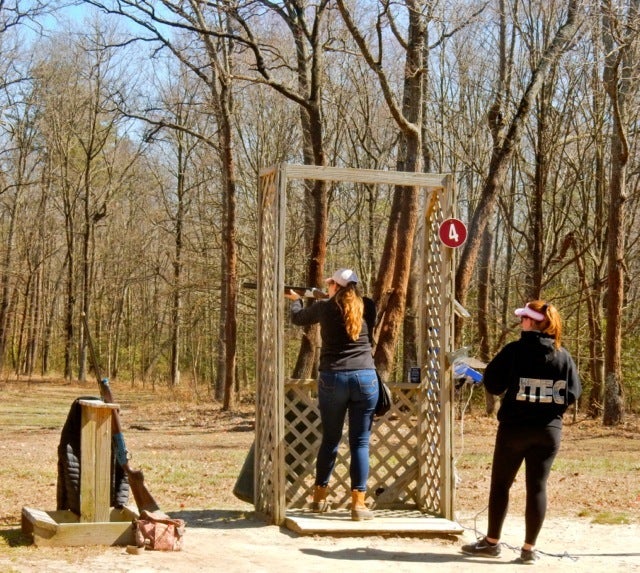 23. Even PETA people won't mind Shooting Clays at Schrader's Outdoors, Henderson (aka Schrader's Bridgetown Manor). Though this estate is known as a "hunting lodge" and sportsman's retreat, Schrader's offers one of the best Sporting Clay courses - what aficionados call "golf with a gun"- in Maryland. You'll find 16 stands on a scenic one-mile course, taking you through forest, field and by a turquoise-water-filled gravel pit. For those who want to test their sharp-shooting skills without killing anything, Sporting Clay is the perfect activity. Come for the day, or plan to stay the night in one of 11 manor rooms.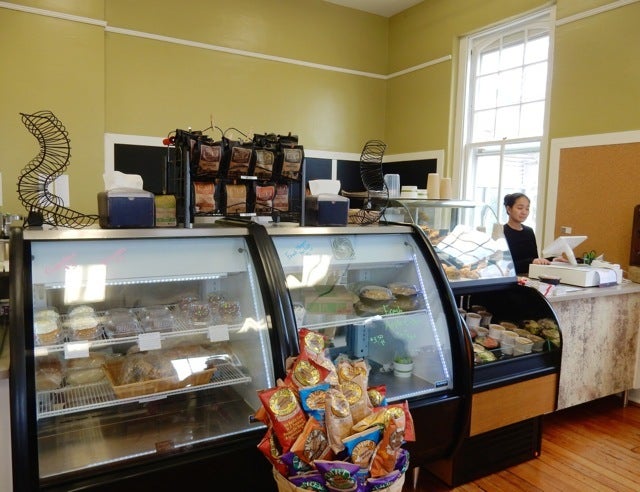 24. You can eat amazingly well in a small town fast becoming known for its Culinary Arts Center. Denton has several excellent dining options, which will take care of lunch, dinner and after-dinner carousing. Start at the surprisingly good Shore Gourmet Market at Caroline Schoolhouse's Culinary Arts Center. This trade High School focuses on fresh and local ingredients and is the perfect source for a picnic or eat-in lunch. For dinner, Harry's - "eclectic with French Influence," according to owner Harry - seems to be French by way of the UK as well – with Irish Potato Nachos and Scottish Oysters on the $5 "Harry Hour" menu. And Market Street Public House is the small-town community hub, with Guinness and other Irish favorites (as well as local craft) always on draft.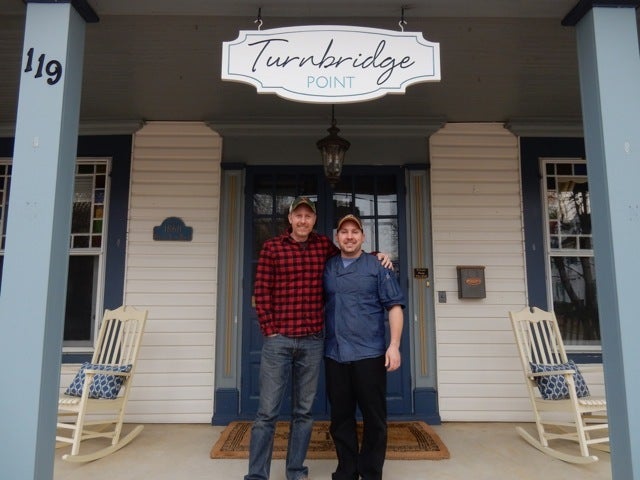 25. You will be treated to the reverie-inducing French pastry that sells out in a matter of minutes with a stay at Turnbridge Point, Denton. The lovely Victorian home sits just off the square of this small downtown – a block away from shops and restaurants. The welcome is warm, gracious – and delicious. Owned and operated by Patent Attorney/decorator, Rob Griffith, and his partner, Steve Konopelski, a former Broadway dancer (Gypsy with Patti Lupone, Beauty and the Beast, and others) and current French Pastry Chef and Wedding Cake designer, Turnbridge Point has contributed to turning the fortunes of this little town around with its sophisticated style and outrageously good breakfasts and brunches. Rooms are exquisitely and eclectically decorated, and common areas cozy and stunning, but its Steve's virtuoso Kouign-Amann (pronounced "queen-a-maan"), a pastry from the Brittany Region of France, that tantalizes locals and guests: Crispy-caramelized exterior, flakey-chewy within, this popover on steroids is worth a trip from anywhere.
Related