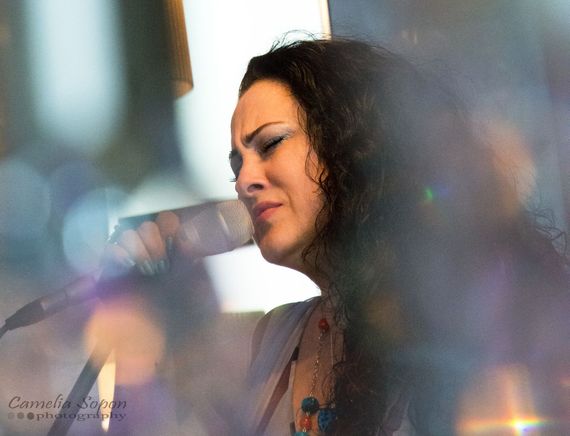 Izabela Barbu is a powerful, yet delicate woman. From a very small age she was passionate about music and art, but life took her in another direction: the banking system. Yes, Izabela worked at a bank for 8 years. And then, her true calling has sprouted stronger then ever. Izabela had the amazing courage to leave the bank and the safety of a "normal" life, and at 41 years old she was on stage as Jezebel. This was almost 6 years ago. Now she is one of the most powerful, sensitive, angelic voices from Romania. She is deep and vulnerable, she is strong and assumed. She doesn't want to be a star. Just to sing. Let's listen to her.
1. You've traveled the world, you saw a lot of beautiful places and you could live anywhere. Why did you choose to live and work in Romania?
Here is my piece of Eden, the one where my roots are deeply embedded in, here's where I draw my sap from, this land had nourished my body and my soul, here is where I lived all the joys, sorrows, tragedies, longings, hopes. We are ineffably bound...
2. Why would you recommend a foreigner to visit Romania? What are the three special places that someone must see in our country?
Because it has so much natural beauty and offerings to show and to take, for its beautiful, humorous, intelligent, talented and exuberant people, for its rich and delicious gastronomy, for the cultural and artistic life of its great cities, for its remnants and history, for its myths and traditions, for its folk costumes and folklore - of a variety and beauty beyond compare, for its villages, many of them preserved, almost pure, unaltered, to the way of old days living, extremely rare today in Europe, for its churches, foundations of ancestors - kings, princes, princesses, nobles and scholars, for the great achievements of scientific, technological, cultural and artistic endeavors that famous people of this land have given to the humanity and not least for the fun you can have until dawn -- if you enjoy the night life!
Tough choice! To see "at least" its sea, the Delta and the mountains!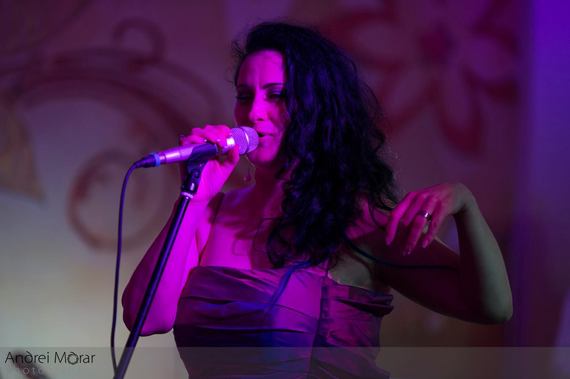 3. What is your best memory from a trip through Romania?
A trip with my father at the 7 Stairs Canyon near Brasov. I was around 5 years old then. I was fascinated by the sublime of that place! And my father was my God! Then, in the same place, in another time, after more than 30 years, with the one who is my husband, companion, friend, lover, soul mate. My Prince! And the circle was closed...
4. What is your biggest struggle right now?
The fight within me, the need of self-knowledge, finding my True Self, unperverted, my spiritual elevation ...
5. What is your biggest dream?
To share with as many people as possible the healing and uplifting joy of music, until the last moment of my life.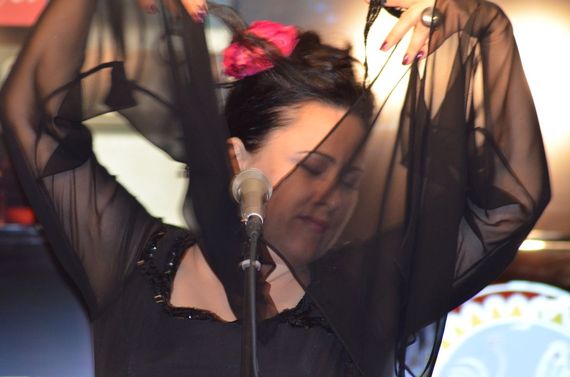 6. If you could have one thing in the whole world, what would you want the most?
7. What is your greatest gift to the world?
My voice, doubled by the soul that I fill it with!
8. Romania definitely has something special. What is it?