When you get to see their pictures, you fall in love so deeply that nothing else matters. They are Diana Enciu & Alina Tanasa, the best and most wonderful fashion bloggers in Romania. With amazing international projects, fashion weeks, many years of experience, and a natural growth, Alina and Diana love Romania and Romanian people. They travel a lot, but always know their way home. For me, despite all the glamour and success, they are an excellent example of inside and outside beauty, of hard work and commitment, and of something very rare: everlasting friendship.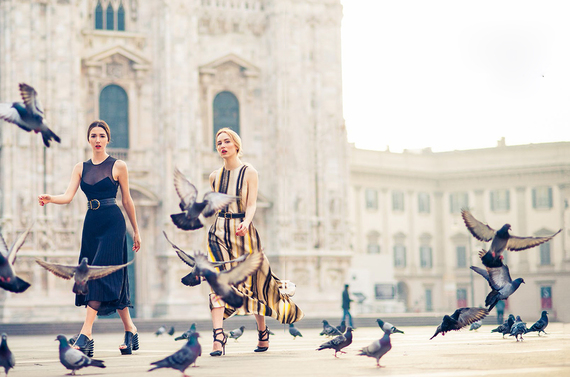 On your site and on Instagram, you seem to have a perfect life. Can you please tell me what is behind the image? How is your typical day?
We are actually the people you see in the photos. Ok, with some extra filters and some brightness, but mainly the bright, joyful, happy girls you can spot in the photos. People usually have a really flattering reaction when they meet us in person: WOW, you look like in the photos, but more approachable. So we are the fabulous girls that could be called workaholics, ready to do anything for their baby. We wake up at 7:30 (some sleepy monkeys at 8:30 - Alina) and for 8 to 10 hours we have meetings, photo shoots, events to attend, projects to organise and a business to run.
What makes you really happy, to the point of tears?
Our fans support and messages. They make us feel that we work for something, for making their days brighter and fabulous.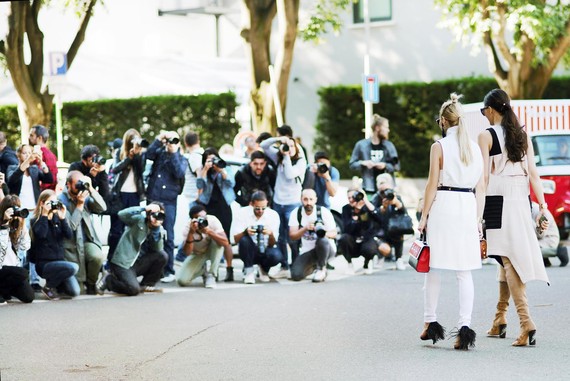 You've traveled the world, you saw a lot of beautiful places and you could live anywhere. Why did you choose to live and work in Romania?
Oh, the so expected question. Well, we hear it often from all the people we work with abroad. Yes, if we would've changed the city maybe we'd be even bigger that we are right now, but Romania also gave us some really big chances. Regarding fashion blogging, our country is very generous with us and we have been involved in really big projects and campaigns. Besides this, we really love this land, we resonate with it and every time we travel for weeks we feel nostalgic and we miss our families and homes. We love this place called Romania and we believe in it so much, so we've decided to help it to grow in the eyes of foreigners.
If you could have one thing in the whole world, what would you want most?
A happy family and health. The rest we can achieve with work!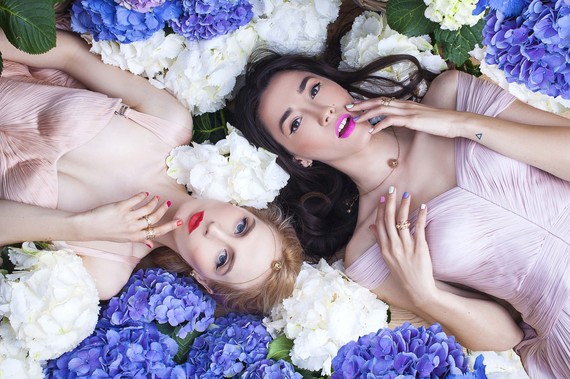 What is your greatest gift to the world?
Our honest relationship and the authenticity of our friendship. We think & believe it's one in a million.
You've made unique, wonderful fashion pictorials. Can you tell me something that nobody knows about your work?
We complain all the time. It is never enough, we always want more, we are strict and we don't make compromises. If we want something, we work on it as much as we have to, just to get the right photos. And we have to thank Tibi Vintur, our photographer, who is not only a great professional but an amazing person.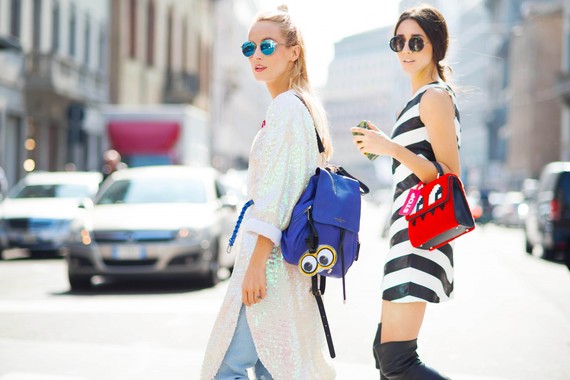 Romania definitely has something special. What is it?
A kind of freedom we do not notice yet, we as a nation. But we feel it after all the experiences we had abroad.
Why would you recommend a foreigner to visit Romania? What are the three special places that someone must see in our country?
Three places: Transfagarasan, Sapanta (Merry Cemetery), Viscri.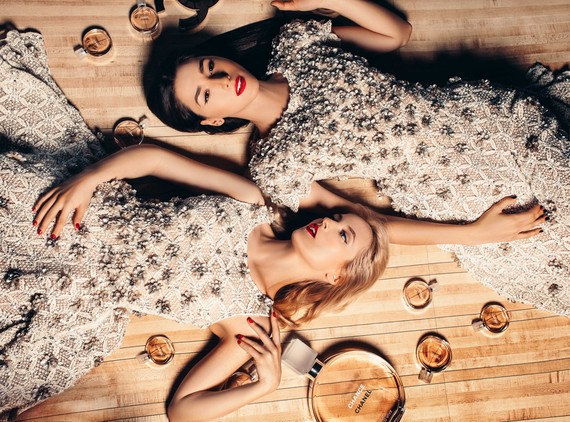 You are amazingly beautiful women. Do you have to work harder for your business and to get people listen to you?
We've always worked hard. We don't like to compromise and we want to do it all by ourselves. Yes, it's not easy, but we are super proud of our work. We want to give an example and make a point.
What is your biggest struggle right now?
We don't struggle. We prefer small steps and patience and work, work, work.
What is your biggest dream?
We won't tell! Because we're afraid it won't come true anymore.