Bucovina is a dreaming land situated in the North-East of Romania, between mountains, green amazing hills and rivers. It has little secret villages, small towns, beautiful houses, centuries of culture and traditions, welcoming people and a divine silence. Bucovina is famous for her churches and monasteries, for gastronomy, traditional guest houses, ski slopes and secluded forests on top of mountains.
1. Visit Gura Humorului, a beautiful town with happy people very proud of their legacy. Here you can stay in 4 star guest house La Conac in Bucovina, where luxury and comfort represent the leitmotif of the location. It is a child-friendly place, with a beautiful garden, spacious rooms with balconies overlooking the forest, and a restaurant famous for its traditional dishes.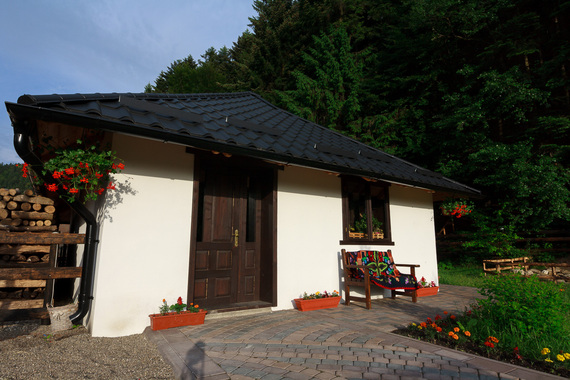 2. Take a 20 minute trip to Voronet Monastery, well-known for its amazing blue shades of paintings. It's an entire Universe in itself.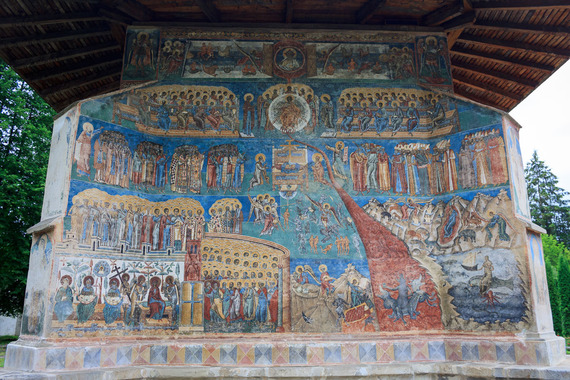 3. Visit the others moldavian monasteries: Humor, Moldovita, Varatec, Putna, built by the Romanian monarchs, and painted by the most famous painters of the country. It is a free and important lesson of culture and history!
4. Bucovina has some interesting museums if you are a fan of history and literature: Ethnography Museum Vatra Dornei, Lucia Condrea Painted Eggs Museum, Bucovina Village Museum, Suceava History Museum and many others.
5. Whether it is summer or winter, you can take a chairlift ride in Vatra Dornei or Gura Humorului and admire the mountains in all their magnificence.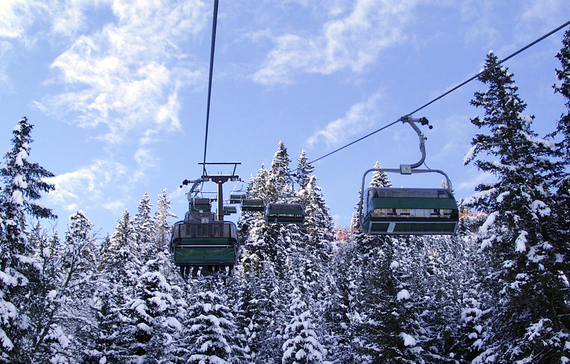 6. In the winter you can go skiing on the slopes of Vatra Dornei or Gura Humorului, in the Oriental Carpathians, The Suhard Mountains.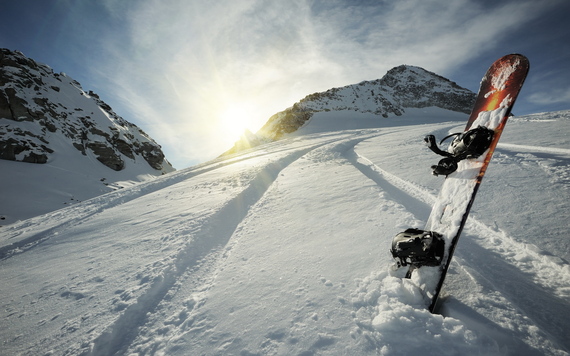 7. Try as many dishes as you stumble upon. The food here is amazing and you'll fall in love in an instant (or a bite). I recommend the cheese, cream, stuffed cabbage rolls, "papanasii" (donuts with cream and jam), beef sour soup and many others.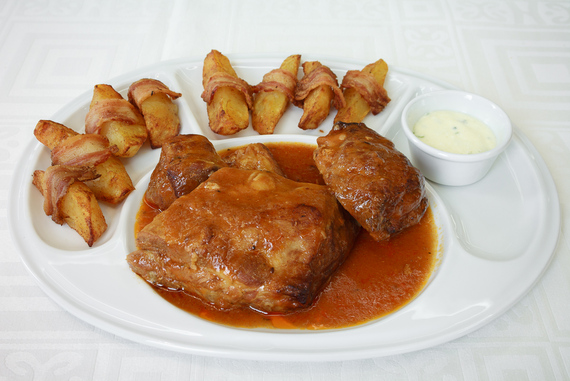 8. Go to Iacobeni, a beautiful small village near Vatra Dornei with wonderful views, houses and people. You will encounter there mother nature and the sound of silence. They are pure and perfect!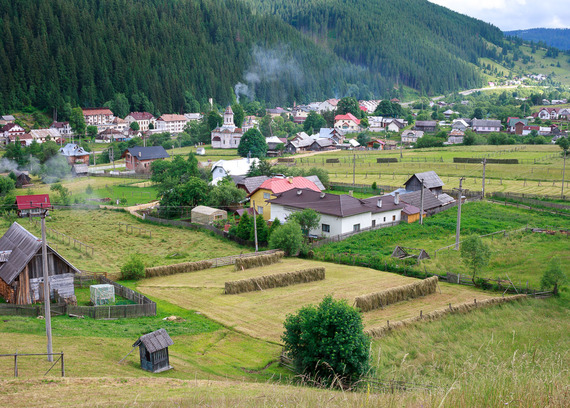 9. Look at the sky. Above the green hills, above forests and churches, there is a lovely blue sky! Unforgettable sunsets, cool and pure air, greatness. That's what Bucovina is all about!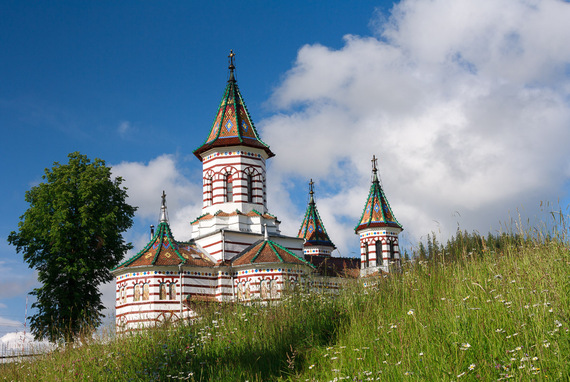 10. Do you want to take a picture resembling a postcard? In Bucovina this is possible! Stop in any village and you'll see cows grazing undisturbed on the green hills, wild horses, and endless forests.