Dragos Anastasiu is one of the most respected and admired businessmen in Romania. He left a promising medical career in Germany to open a transport company in the country. Eurolines Group is currently the largest passenger transport company in Romania and, in 2011, Eurolines has partnered with the world leader in tourism TUI Travel Plc. Dragos is passionate about travel, business and communication. He loves Romania, he recommends it to everyone and he knows how to tell a good story. Let's learn from him!
1. You've traveled the world, you saw a lot of beautiful places and you could live anywhere. Why did you choose to live and work in Romania?
For 15 years I lived in a different country, I completely adjusted to another mentality, but I decided, all of the sudden, to move back to Romania. It was a period full of business opportunities and I was sure that my previous german life experience could add a lot of value.
2. Why would you recommend a foreigner to visit Romania? What are the three special places that someone must see in our country?
3. What is your best memory from a trip through Romania?
I used to take a lot of mountain hiking when I was a child, together with my Dad and my brother. When I was 7 years old, I discovered Bucegi and Retezat Mountains, I loved all these boy-trips. I camped in nature, discovered amazing views in beautiful areas. In those times, nature was far better preserved and there was no crowd, almost untouched by the tourists.
4. What is your biggest struggle right now?
To change and improve the way Romania is perceived abroad. It can be done.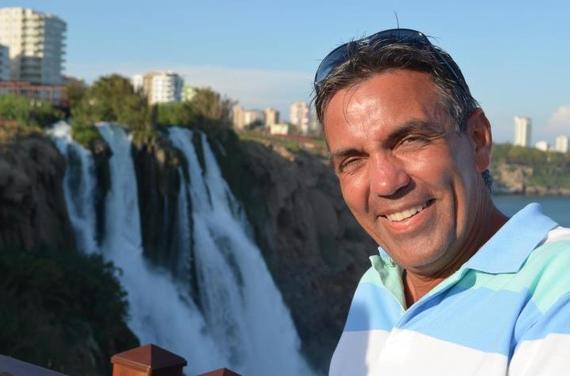 4. What is your biggest dream?
Discovering, creating, putting together the best locations from Romania, that developed the best services, comparable to the ones abroad. And then to promote these locations so that a lot of foreign tourists would choose to travel to Romania on and on.
6. If you could have one thing in the whole world, what would you want most?
I don't aim to possess, I want to deliver excellent services through Eurolines Group.
7. What is your greatest gift to the world?
Sharing all my knowledge, all I have learned and experienced, especially to young people. They want to do, to know, to have things done differently.
8. Romania definitely has something special. What is it?
Opportunities. History. Danube flows lazy into the Black Sea here. It is an amazing part of nature, a stunning work of nature. Enthusiasm and reinventing. Bucharest.