Bucharest is the Capital of Romania and it is a city full of life, amazing and vibrant, where traditions mix with futuristic design, where the food is delicious, restaurants, bars and terraces are for all tastes, where architecture and parks will amaze you, and where churches, museums, hotels and nightlife are really impressive. The city still retains signs of the past, but is growing at an astonishing pace and I guarantee that you'll spend a few unforgettable days here.
Today I'll introduce you just a few of the attractions of Bucharest, following that in a future article to come with impressive details and secrets of this European city you have to put it on your bucketlist.
I hope you'll enjoy this reportage and you know what... maybe it's time to visit Romania!
Both in Bucharest and throughout Romania, the food is one of the major attractions. Everywhere you'll encounter traditional and international restaurants, where chefs are racing to bring you the hottest dishes on the table. In Bucharest, there are over 900 restaurants, bars, cafes, bakeries, pastry shops and street food locations, where you can satisfy the most extravagant appetite. Bucharest is famous for restaurants with Romanian food (Caru cu bere), but also traditional Thai food (Kunnai), Greek food (Meze Taverna), Hungarian food (St. George), Italian food (Trattoria Il Calcio), Mexican food (El Torito) etc. In the big hotels you'll find renowned chefs who will cook for you. In downtown, taverns and restaurants are everywhere, waiting for you, with music, nice people and mind-boggling dishes.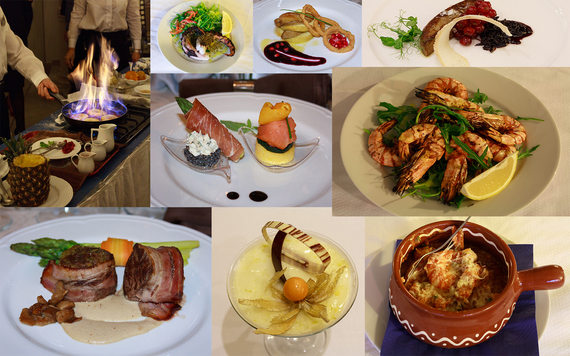 Churches means centuries of history and faith, culture and engineering, ambition and the desire to build something lasting, and to hold time in places of worship. There are hundreds of churches in Bucharest and each one tells a story. About tradition, faith, trust, love and history. Romanians are faithful people, tied to their land and their customs with invisible ropes. It will be a pleasure to step into this universe!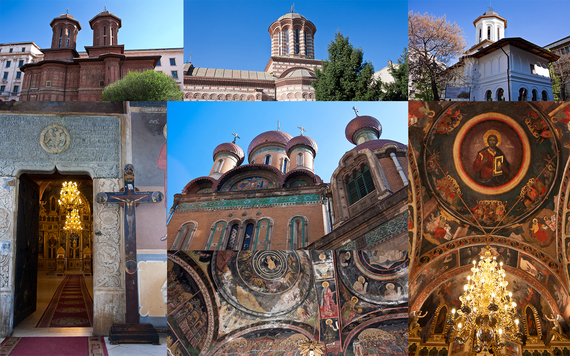 In the last ten years, tall buildings were built in Bucharest, and on the roofs of these buildings you'll find terraces and interesting restaurants. Whether you go in the middle of the day, or if you want to admire the sunset, I recommend you to do a trail of these rooftop bars (18Lounge, Sole Bar & Restaurant, National Museum of Contemporary Art, Astrodom Residence Hotel, Zoom Out, SkyBar, Allhambra, Club Lounge Intercontinental, Pasha by Noah, Avantgarde Double Tree by Hilton, and the concept Dinner in the Sky).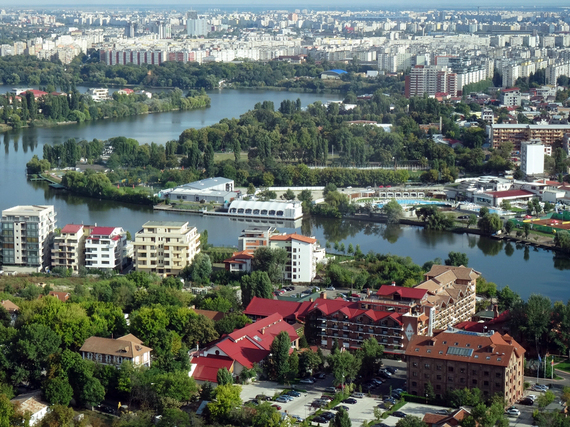 The Village Museum is one of the most beautiful and authentic outdoor museum in Europe. Here you will find traditional houses from various areas of Romania, wildlife, stories about people and history, hidden alleys among willows, a beautiful lake, friendly people and stunning tranquility, all in the middle of the town.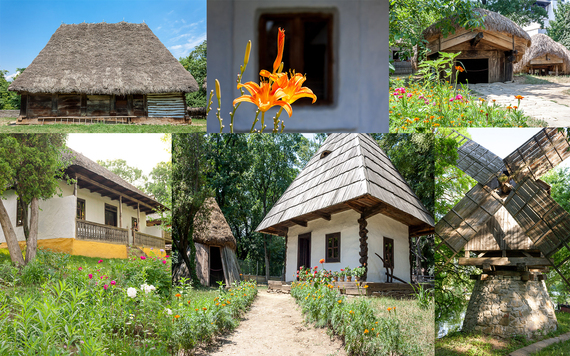 Bucharest is very green, as you'll see in the pictures below. There are dozens of parks, but those that I recommend are: Cismigiu, Herastrau, Circus Park, Titan Park, and perhaps the most beautiful - Carol Park. You can rent a bicycle for free or you can have a picnic with your family and friends. All these parks have beautiful lakes where you can travel by boat and feed wild ducks, swans and peacocks.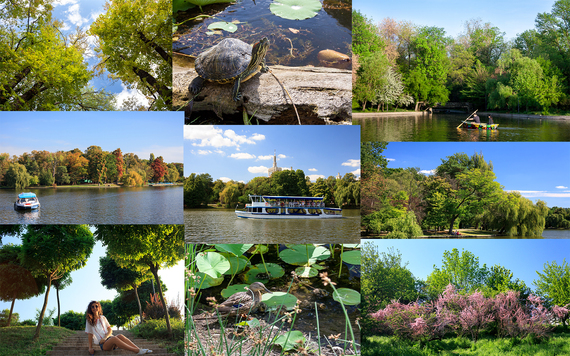 Calea Victoriei is the most emblematic boulevard in Bucharest. In the past decade, its buildings, streets, shops and restaurants have changed completely. Of course, there is much work to a complete transformation, but things are changing. Calea Victoriei is only 2 miles long, but here you will find plenty of attractions of the city: Old Town, CEC Building, Army House, Palace of Telephones, elegant hotels, relics of another era, designer shops, churches, tiny parks, secret terraces and huge office buildings.

Even though many people compare Bucharest to Istanbul or Paris, I can say that Romania's capital surpasses them both. It is a city more aesthetically pleasing than Istanbul, and much newer, more exciting, and more alive than Paris. I know you do not believe me, so you have to visit Bucharest to convince yourself.

Bucharest is a very safe city. It is a pleasure to walk on the streets and parks at night, to visit the old town, and to see people enjoying life so much.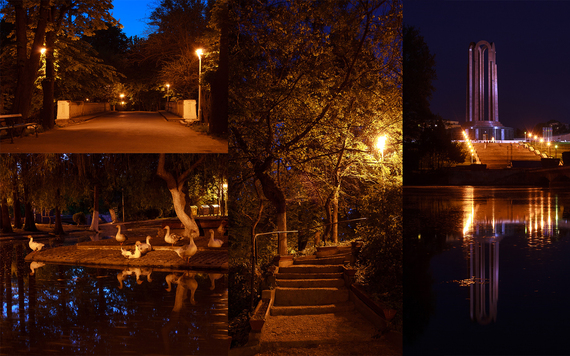 Romanians really enjoy their beautiful, elegant and full of life terraces in the summer. I like to call them the secret places of the city. And you will definitely love them! I suggest: Ceai la Metoc (Metoc Tea), Infinitea, Eden Garden, Verona, Ceainaria La un Ceai (Tea House La un ceai).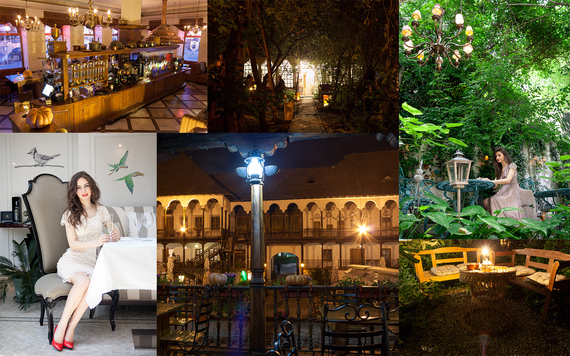 If you have time for only one museum when you roam in Bucharest, I recommend the National Museum of Art of Romania. Apart from being a really impressive building, you can admire both the Romanian painters collections and the international exhibitions. It's a must!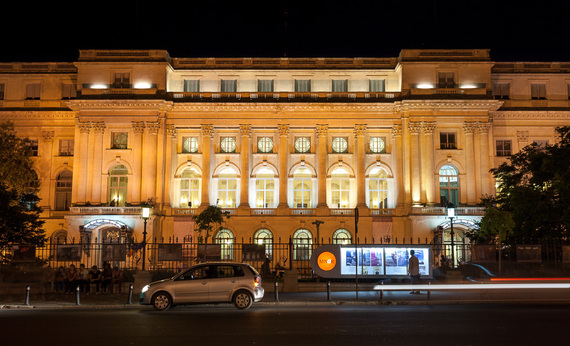 Do you want to feel the vibration of the city, to see the places where the Romanians have a good time, get friendly with the locals, hear stories and have fun until dawn? I recommend you to go to the Colosseum restaurant (Calea Victoriei), Journey Pub or Veranda Frumoasa (The Beautiful Porch).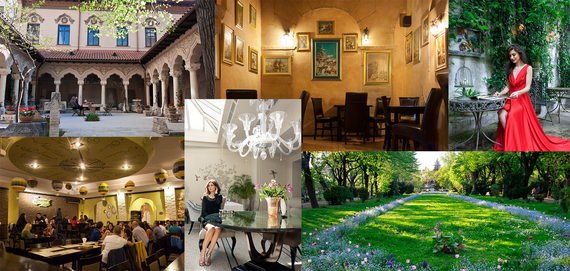 From the international chains (Continental, Radisson, Hilton, Marriott) to the elegant and chic boutique hotels (Epoque Hotel, Grand Boutique Hotel, Rembrandt Hotel), the hotels of Bucharest will surely impress you. There are no less than 500 hotels and guesthouses in town. If you find it hard to decide, I recommend the Grand Hotel Continental (5 stars, Calea Victoriei) and a Sunday brunch at Intercontinental.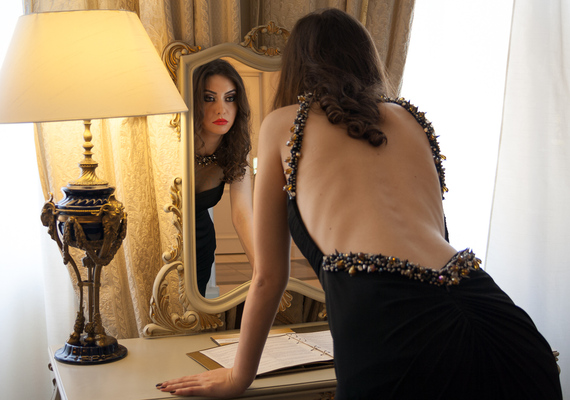 This is only the first article about Bucharest. I will write another story (a more narrow view), about other attractions of the capital, about nightlife and city secrets.
* You'll not find this particular girl in Bucharest, instead you'll find very beautiful people eager to meet you and guide you. And very good English speakers.
For more photos and stories follow us on Instagram.