In 2007, I launched on this site a column called Lets' Bring Back -- which has since celebrated hundreds of forgotten-yet-delightful fashions, pastimes, objects, and personalities.
From zeppelins to sealing wax, from turbans to typewriters, from Auntie Mame to the Ziegfeld Follies, Let's Bring Back has covered a lot of ground. Special editions of the column included a wildly popular Mad Men edition and the crowd-pleasing "Culinary Delectables" edition, among many others.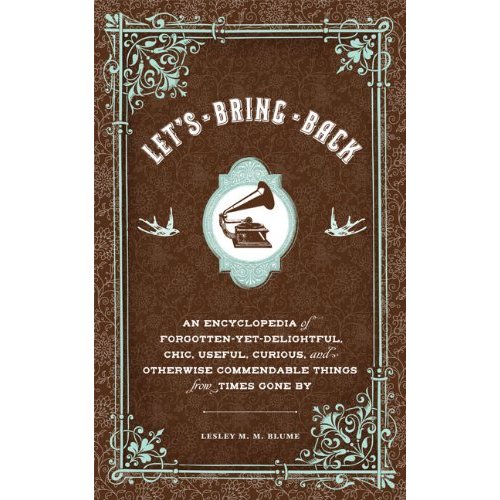 I hope you enjoy revisiting these things, and let us know what you'd like to bring back in the comments section below!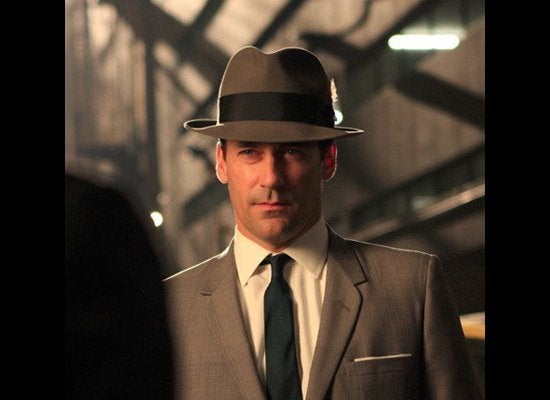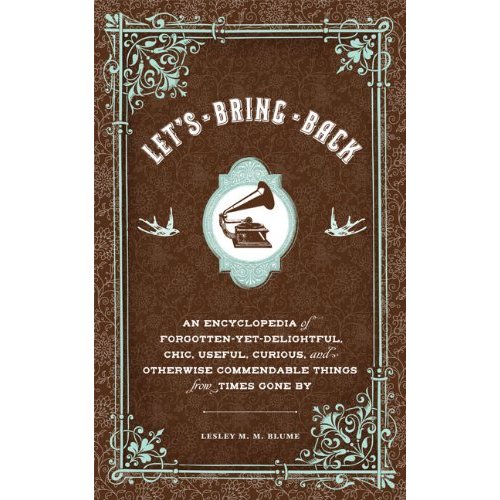 For publicity inquiries, please contact April Whitney at Chronicle Books: April_Whitney@chroniclebooks.com

Related