Aldi, a budget grocery store with European roots, is disrupting the industry. Its streamlined shopping experience and cost-saving measures translate into big price reductions on common items. The Aldi shopping experience, however, can be unfamiliar and even intimidating to novices. Here is everything you need to know about Aldi and what to expect when shopping there, as well as some details to help understand its corporate culture.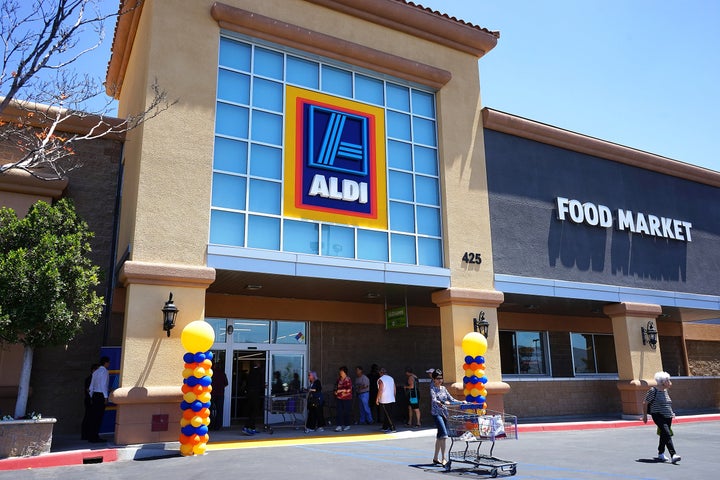 Aldi Is Conquering Europe
Aldi has roots dating back to 1913 in Germany but has expanded into a global juggernaut that now beats budget and premium chains alike in all corners of Europe. The chain was opening a new U.K. location nearly weekly last year and maintains a presence in Switzerland, Portugal, and Spain. In the East, Aldi has locations in Poland, Slovenia, and Hungary.
Aldi Is Really Two Companies
In 1960 the chain split into Aldi Nord and Aldi Süd when the brothers who owned it fought over whether to sell cigarettes. They carved the world up into regions peacefully, but the Albrecht family's younger generation has been known to feud.
Aldi Is On The March In America
In 1976, Aldi opened its first United States location in Iowa. Today, there are 1,600 Aldi stores in 35 states serving 40 million customers. The company recently opened 34 stores in Southern California and announced plans for a massive, nationwide, $3 billion expansion that includes 650 new stores. By 2018, Aldi expects to maintain more than 2,000 U.S. stores serving 45 million people.
America is the only place the two Aldi companies compete: Aldi Süd owns Aldi-branded stores here; Aldi Nord bought the Trader Joe's chain in 1979, when it had only 18 stores, and now has 461 stores in 41 states and Washington, D.C.
Aldi Is Getting A Major Makeover
In February 2017, Aldi announced it would spend $1.6 billion to modernize and upgrade 1,300 U.S. locations by 2020. Renovations include the introduction of green building materials and systems, including LED lighting and energy-efficient refrigeration. There are also plans to improve building aesthetics with natural lighting and open ceilings.
Aldi Newbies: Don't Expect To See Many Familiar Logos
More than 90 percent of everything sold in Aldi stores is packaged under the Aldi brand. Though the name may be unfamiliar, what it sells is created by some of the largest U.S. food producers. This streamlined supply chain, according to Aldi, allows strict quality standards at a much lower cost.
Shopping At Aldi Could Save Big Bucks
Aldi claims that by switching from national brands for weekly necessities such as meat, bread, and produce, customers can save as much as half off their grocery bills. How? Aldi avoids hidden costs such as marketing and advertising that other stores pass on to customers.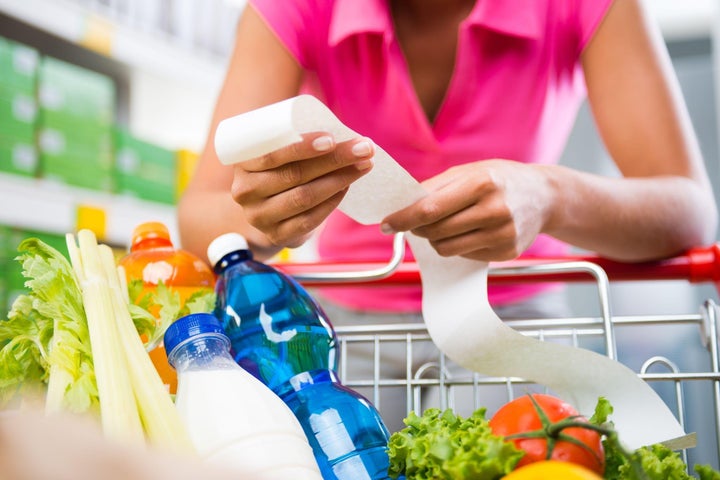 Retail king Walmart recently launched a price war designed to slow Aldi's momentum and reclaim coveted discount shoppers. According to Reuters, Walmart is leaning on suppliers and manufacturers such as Procter & Gamble to lower prices by 15 percent. Who will emerge victorious is yet to be seen, but shoppers are the clear winners.
You'll Pay A Quarter For A Cart, But Get It Back
At most grocery stores, paid employees spend hours corralling stray shopping carts. Aldi: reduces labor costs by keeping its carts in one place; To use one, you pay a quarter; when you return it, you get the quarter back.
BYOB (Bring Your Own Bag)
Aldi discovered another opportunity for savings at the checkout line. As part of its simplified approach, Aldi doesn't give away bags. Shoppers bring their own or buy an Aldi reusable bags. The money saved on plastic and paper bags goes toward lower price tags on Aldi products.
Don't Wait For The Bagger (He's Not Coming)
The Aldi model is all about trimming the fat to create savings, and a big part of that comes from lean staffing. Just like there's no shopping cart chaser, there's no grocery bagger. Shoppers bag their own groceries.
Aldi Doesn't Compete On Hours
Competitors are likely open earlier and later than Aldi -- by design. Aldi's lean business model dictates that the store opens only during peak shopping hours. Depending on location, doors are likely to open at 9 a.m. and close within a maximum of 12 hours.
Leave The Coupons At Home
Aldi occasionally issues regional coupons or coupons associated with grand openings. Other than that, don't bother looking -- the focus is on keeping costs low by simplifying operations, and since Aldi negotiates for the lowest possible prices, it does not honor coupons for the few national brands in the store.
Wednesdays And Saturdays Are Special At Aldi
Aldi may not offer coupons, but it does have "Special Buys" every Wednesday and Saturday featuring items from among all store goods, from electronics and clothing to furniture and garden equipment. All Special Buys come with a 60-day refund policy.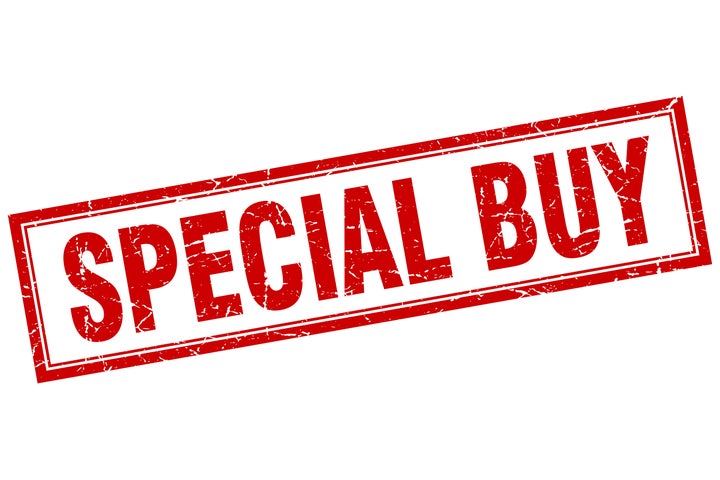 Look For Random Deals Called 'Aldi Finds'
Similar to Special Buys is "Aldi Finds" -- spur-of-the-moment deals on premium food and household items that don't last long. Past Aldi Finds have included German specialty items, a Belgian waffle iron, Thai food, and seasonal holiday fare.
Shopping At Aldi Is Faster
Veteran Aldi shoppers know the brand is packaged with several barcodes just so cashiers don't have to spend precious seconds searching for one -- just to speed up the shopping experience. That's also why, in addition to being smaller and easier to navigate than large grocery chains, every store has the same layout.
Aldi Sells Beer And Good Wine
Aldi touts partnerships with winemakers around the world and boasts at least 20 award-winning wines, which it sells in select locations. The company also sells beer, including a Beer of the Month, at certain locations. A store locator makes it easy to filter results to find out if one's nearby.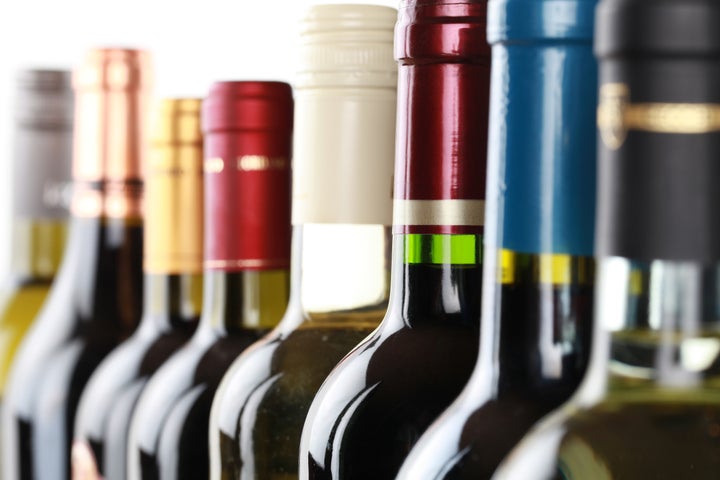 Aldi has created a team of nutrition experts called the Advisory Council to make healthy eating suggestions to customers. It has also removed harmful oils, synthetic colors, and MSG from all products in the Aldi brand line, expanded offerings of organic produce, and installed checkouts without sugary snacks displayed.
Aldi Has A Brand Just For The Health Conscious
Aldi markets its Simply Nature brand for what it lacks: Every item in the line is made without anything on a list of more than 125 additives such as monosodium glutamate and dioctyl sodium sulfosuccinate (and other things with really long names). The line, which includes everything from cereal to salad, has no artificial ingredients or preservatives.
Aldi Has A Brand Just For The Gluten Sensitive
Aldi's LiveGFree product line is for those going gluten-free. The line includes snacks and sweets, frozen foods, pantry items, broth, produce, and chips. Customers can also find gluten-free recipes on the Aldi website.
Aldi Has A Brand Just For Babies
Aldi's website lists a whole bunch of scary average costs for essential products for babies and young children. Aldi says that by buying diapers, wipes, and formula from its Little Journey baby product line, mom and dad can expect to save as much as 50 percent -- or $1,200 a year -- with no sacrifice in quality.
There Are Few Surprises At The Register
Aldi prides itself on industry innovation, but doesn't stray too far when it comes to payment. It accepts all major credit cards, cash, most debit cards and EBT. Neither WIC nor checks -- which can slow down checkout -- are accepted.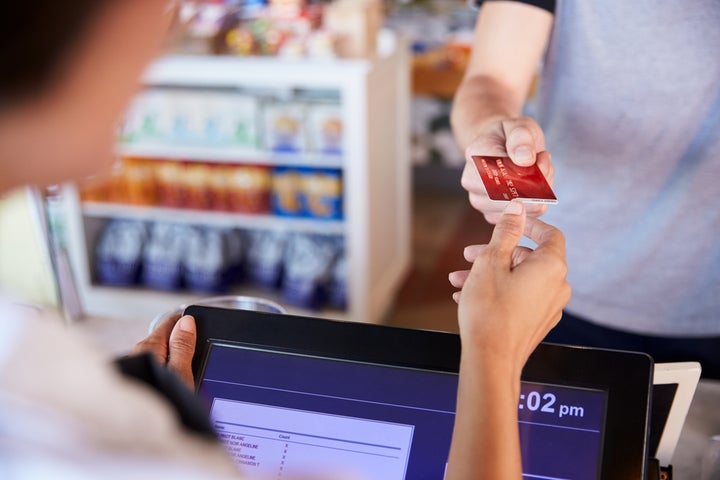 Aldi Doesn't Guarantee. It Double Guarantees.
Aldi insists that its products meet or exceed the quality and flavor of national brands and backs that with a Double Guarantee. If shoppers don't like something they bought, it can be brought back to be replaced -- and their money refunded.
The Founders Shared Shoppers' Frugality
The late founders Theo and Karl Albrecht were cheap themselves, not just refusing to pay to advertise their stores, but using pencils down to the nub and even arguing for a tax deduction on the ransom paid to get Theo back from kidnappers. But some of the younger generation of Albrechts gets $28 million annually from a family trust, Bloomberg News says.
Aldi employs more than 24,000 people across the United States and is looking for help to fuel its expansion. Employee hierarchy is simple, and the company vows to pay industry-leading wages and compensate employees with full benefits packages that include retirement plans and insurance.
Andrew Lisa worked on this story. Read more of his stories here.
Support HuffPost
The Stakes Have Never Been Higher
Related
Popular in the Community