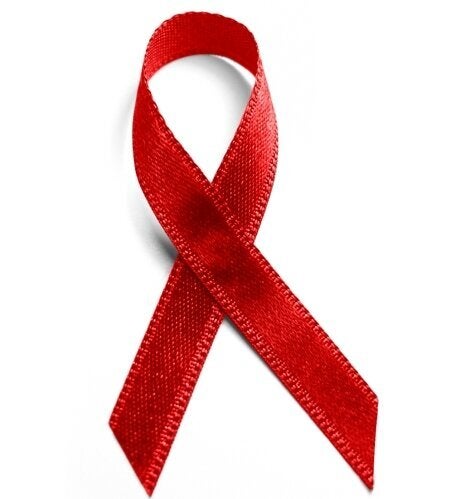 Today we call on international organizations and governments to immediately implement six objectives to end the HIV/AIDS pandemic. We made this announcement and were joined by Jeff Crowley, Director, White House Office of National AIDS Policy.
Globally, many are acting as though HIV and AIDS are no longer the threat they were 25 years ago when the HIV virus was first discovered. However, in fact they remain an unparalleled global health threat, and despite progress in treatment, they could worsen unless determined action is taken. We believe these recommendations are key to reducing and ultimately minimizing the devastation of HIV and AIDS.
Our Global Call to Action is as follows:
1.Invest in medical infrastructure and educational outreach programs in U.S. communities most affected by the HIV/AIDS epidemic
2.Promote global development of HIV/AIDS treatment and control programs along with regional research institutions in developing countries
3.Cultivate and inspire young scientists in the field of human virology
4.Enhance HIV/AIDS education and prevention, especially in countries with high infection rates
5.Support cutting-edge vaccine research and the development of new effective therapies
6.Continue the focus on preventing mother-to-child HIV transmission
Here we are, 25 years after discovering the cause of AIDS and we still have a major, public health HIV/AIDS crisis. Never in the history of mankind have we so quickly identified the cause of an epidemic, developed a test for it and begun to develop drug therapy, changing a once-deadly virus to a lifelong condition with proper medical intervention. It is important for governments and organizations from around the world to come together and combat this collective HIV/AIDS emergency.
Crowley said, "President Obama is fully committed to the worldwide effort to combat HIV/AIDS, and is equally committed to the effort here at home, where we are facing a serious challenge. With more than 56,000 new infections each year and more than 1.1 million people living with HIV/AIDS in the United States, we continue to have a very serious domestic epidemic. As part of the National HIV/AIDS Strategy development process, we will be developing strategies to lower HIV incidence, get all people living with HIV/AIDS into care, and address health disparities."
Despite many advances in HIV research from the virus discovery to the antiretroviral therapy, the AIDS epidemic is still spreading and remains a major health problem in many countries. It is therefore of utmost importance to continue the research to find new ways of treatment and prevention for eradicating the virus infection.
This global action coincides with the publishing of Dr. Gallo and his colleagues' four key groundbreaking articles in Science magazine, May 4, 1984 Vol 224 (#4648). These four papers proved how the then-new, deadly virus was the cause of AIDS. This significant global contribution lead to the development of the HIV blood test, thereby diagnosing individuals and helping to control the pandemic, while paving the way for drug and vaccine research initiated at the National Cancer Institute (NCI). These reports followed the publication by Dr. Montagnier and his co-workers who showed the first existence of this new retrovirus and subsequently contributed to demonstrate its causative role in AIDS.
We are participating in a symposium, "25 Years After Discovering HIV as the Cause of AIDS," co-hosted by the University of Maryland School of Medicine and the National Cancer Institute. The symposium, which will be held May 9-11, 2009, will look back at the origins of research on human retroviruses and the 25 years since proving HIV as the cause of AIDS, summarize the accomplishments of a successful research enterprise, and look forward to overcoming obstacles in treatment and prevention for the global AIDS epidemic.
For more information, please visit here.
Popular in the Community