A quarter century after the Rodney King verdict sent Los Angeles up in flames, fully sorting out that tragedy remains a job above the pay grade of mortals.
It's also above the pay grade of TV producers, though several new anniversary specials provide a valuable perspective on what, where, when and even why.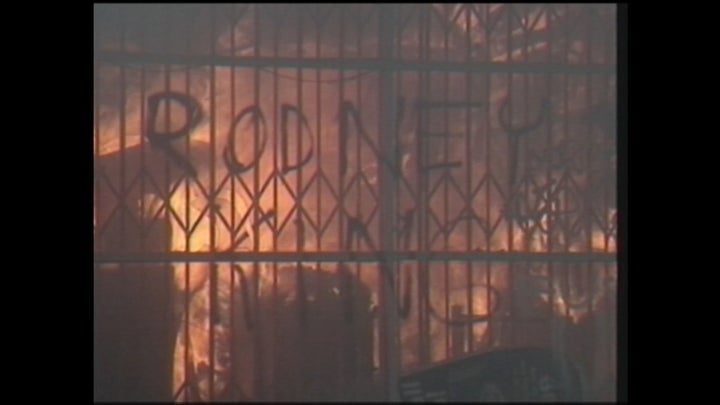 Five major specials are airing, the most ambitious of which is Let It Fall, a two-hour John Ridley documentary airing April 28 at 8 p.m. ET.
Ridley and a team of ABC reporters tracked down and interviewed dozens of people who were there, from police to community activists to business owners to bystanders to good Samaritans to Gary Williams, who was sentenced to two years in prison for trying to rob unconscious truck driver Reginald Denny after Denny was dragged from his truck and beaten almost to death.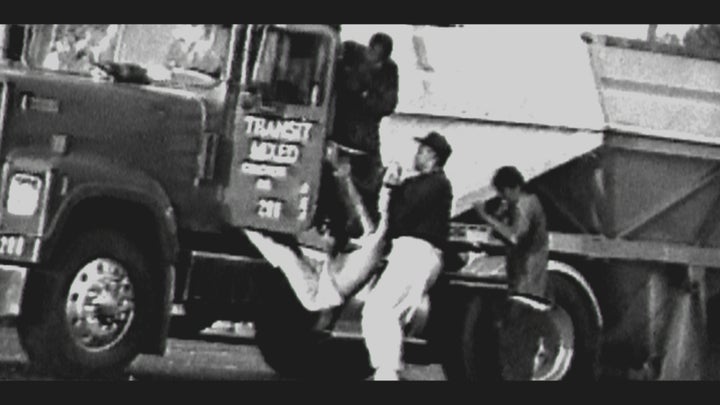 Williams argues that he couldn't have been guilty of robbing Denny because robbery involves a threat and he couldn't have threatened a man who was already out cold.
He also argues that it's possible he was just looking for an ID so he could get Denny some help.
"I have compassion," he says. He then adds that in this place and time, "Compassion had gone."
Other specials still to come include Smithsonian's The Lost Tapes, Sunday at 8 p.m. ET; Nat Geo's LA 92, April 30 at 9 p.m. ET; and Showtime's Burn Mother----- Burn, whose multiple airings start Friday at 9 p.m. ET.
Unsurprisingly, most of the specials have a similar look, since they are dealing with the same source material and the same familiar news footage.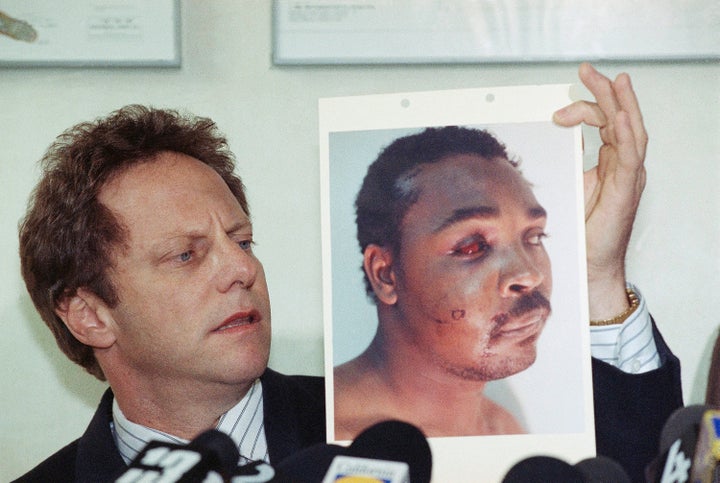 All include the famous home movie of the trigger for the whole event, the 1991 beating of motorist Rodney King by four Los Angeles cops.
King had led the cops on a high-speed chase, but once he was out of the car and on the ground, it looked to the average viewer that he was being hammered with nightsticks long after he had stopped offering any resistance. He ended up with 11 broken bones.
A year later, the four officers were acquitted of assault charges by an out-of-town jury that had no black members.
Within hours, Los Angeles had exploded into a frenzy that would eventually destroy hundreds of buildings, take more than 50 lives and cause an estimated billion dollars worth of damage.
These documentaries all note that it took more than one jury verdict, however incendiary, to fuel that level of rage.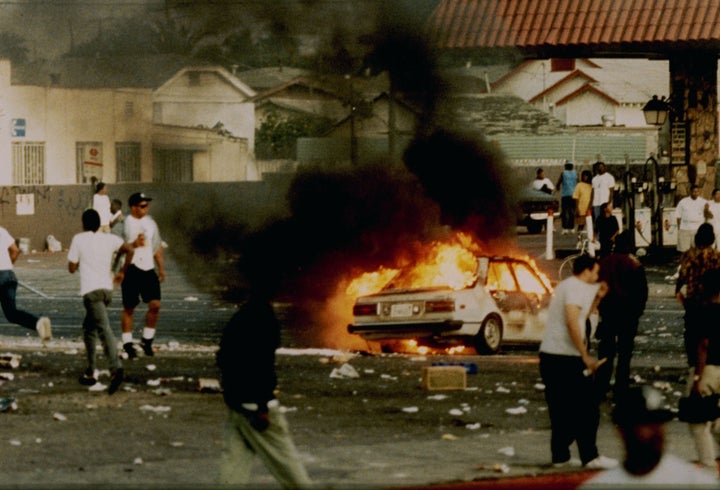 Burn, directed by Sacha Jenkins, focuses heavily on the long-standing distrust between the L.A. police and the black community, stretching back even before the 1965 Watts violence.
At the same time, some of the most compelling moments in all these documentaries come when we're reminded that the community here was not a monolith, but a collection of people with individual voices who sometimes took individual action. Or didn't.
Let It Fall, in particular, finds many people who, often at risk to themselves, helped and saved the lives of others. It also finds people, including law enforcement personnel, who say it was too risky to do anything, that this was war and in war you can't prevent all the casualties.
The Lost Tapes plays back calls to radio station KJLH, which dropped its music to become a live community forum. Frustrated and desperate, the callers struggle to make sense of something that's understandable on one level and, on another, insane.
After watching these retrospectives, it's still easier in some ways to understand the motivation of the people in the street than the thinking of Police Chief Daryl Gates.
When trouble first started, the Los Angeles Police Department ordered its officers to evacuate the area, leaving a wide swath of the city for days with raging crowds and no law enforcement.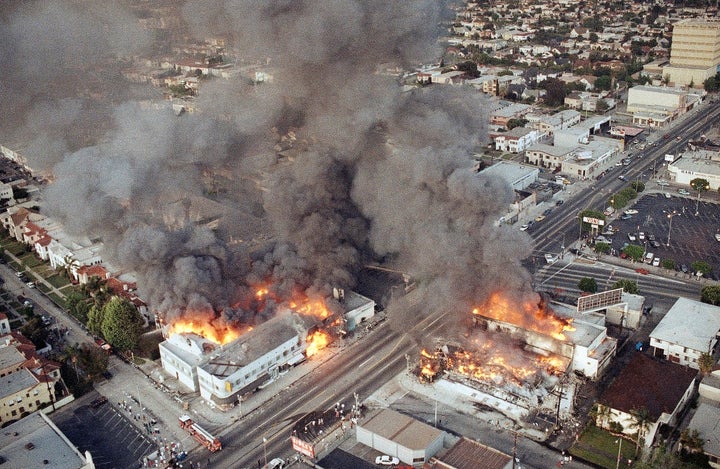 Gates himself spent the first night attending a political fundraiser, a move he later said he regretted. That didn't make the community feel any less abandoned.
All these specials, particularly Let It Fall, note this was also a battle inside the community. Moderate voices pleaded for an end to the violence. Normally law-abiding parents, seeing a storefront ripped open, grabbed a supply of diapers. Koreans, who ran many of the Mom-and-Pop businesses, were targeted because some felt they were still interlopers.
Truth is, 25 years later, we can't even agree on what to call the events of late April and early May 1992. While they are usually termed "the riots," Ridley joins many activists in calling it an "uprising," an act of defiance by the oppressed.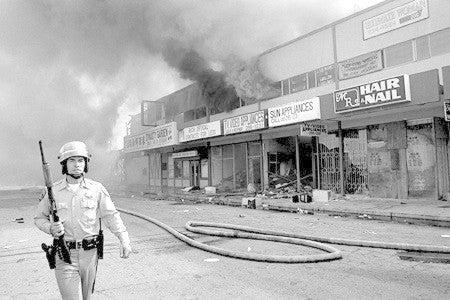 Let It Fall doesn't suggest that makes it any less tragic, and none of these documentaries is easy to watch.
The ray of hope is that we might do a little better the next time around.
REAL LIFE. REAL NEWS. REAL VOICES.
Help us tell more of the stories that matter from voices that too often remain unheard.