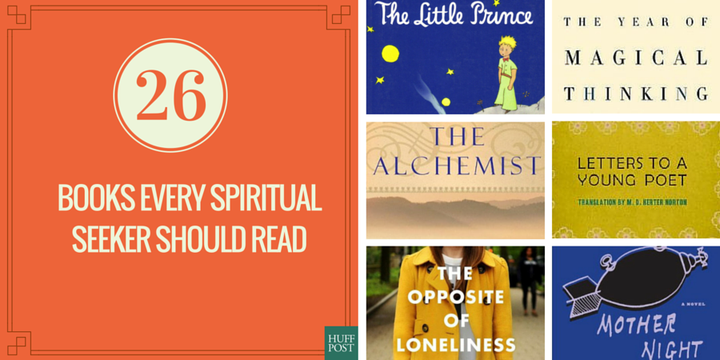 "There are things you can't reach. But
you can reach out to them, and all day long.
The wind, the bird flying away. The idea of God.
And it can keep you as busy as anything else, and happier."
-- "Where Does The Temple Begin, Where Does It End?," by Mary Oliver
A growing number of Americans -- young people especially -- are unaffiliated with any organized religion. But that doesn't mean they aren't spiritual. There's always a part of the soul that's yearning for something greater, seeking answers to life's biggest questions: What is sacred? Why are we here? How should we live?
HuffPost Religion has created a book list for these spiritual seekers. Nearly every genre is represented here, from memoirs to mysteries. Some books might introduce you to faiths you've never experienced before. Others will challenge you to think about what it really means to be alive.
Whether you've left your childhood faith, you're just starting to question or you've happily settled into a permanent state of open-mindedness on the subject of God or gods, these are the books for you.
Also on The Huffington Post
Popular in the Community