In memory of the victims we must go forward with a new resolve to reform gun laws that contribute to death and sorrow.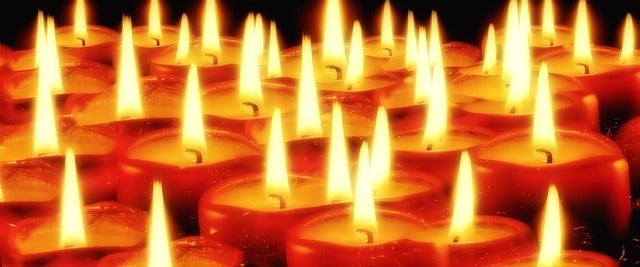 For the last several days relatives, friends and strangers have gathered to hold candlelight vigils to remember the victims killed Sunday morning in a mass shooting in Sutherland Springs, Texas, a small town 30 miles southeast of San Antonio.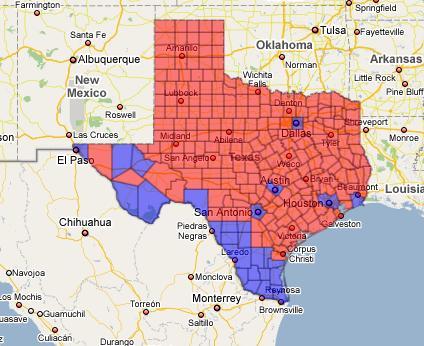 A lone gunman, identified as Devin Patrick Kelley, age 26, interrupted Sunday morning services at the First Baptist Church with a hail of gunfire from a semi-automatic rifle. When the shooting ended, Kelley had killed 26 people and injured 20. Almost half the victims were children, including an 18-month-old infant in his mother's arms. One family lost eight family members, and Kelley's wife's grandmother was listed among the dead. Kelley was later found dead of a self-inflicted injury.
"The recent mass shootings demonstrate that the gun laws in this country are not effective..."
This mass shooting followed the Oct. 1 shooting in Las Vegas, where a "lone wolf" shooter killed 58 people and wounded hundreds of others attending an outdoor concert. The recent mass shootings demonstrate that the gun laws in this country are not effective, and that it is past time to insist that our legislators enact legislation that will place reasonable restrictions on gun ownership.
Unfortunately, we do not have an effective system of checks and balances for gun purchasers. This makes it far too easy for guns to end up in the wrong hands. The Vegas shooter, 64-year-old Stephen Paddock, purchased 33 weapons in less than a year without raising any concerns with gun regulators or law enforcement. It was impossible to track Paddock's numerous gun purchases, because this country does not have a national gun registration data base.
Paddock also legally purchased a device called a bump stock that allowed him to convert a semi-automatic weapon into an illegal automatic weapon. A month after the Vegas murders, it is still legal to purchase a bump stock.
In this latest case, a disturbing picture of Kelley is emerging from recent media reports. Kelley was an Air Force veteran who received a less-than-honorable discharge after a court martial and incarceration for domestic violence and child abuse. Kelley's bad conduct discharge should have barred him from being able to purchase a gun. The Air Force, however, has admitted that due to an administrative oversight, Kelley's conviction for domestic violence was not reported to the appropriate national criminal data bases. Consequently, this information was not available to gun sellers when Kelley purchased his weapons.
It will take months for investigators to figure out why Devin Kelley went on a killing rampage at First Baptist Church. Police sources interviewed about the case have reported to the media that Kelley was involved in an ongoing domestic dispute with his current wife's family and that Kelley's in-laws were members of the First Baptist Church but did not attend Sunday service. This still does not adequately explain why Kelley decided to kill dozens of people, but there is never a rational explanation for madness.
In the wake of this shooting, however, many disturbing questions need to be answered. What prevented the Air Force from reporting Kelley's crime and court martial before he was released and returned to the community, and going forward what can we do to prevent an individual with Kelley's profile of domestic violence and criminal behavior from legally purchasing a gun?
The National Rifle Association (NRA) and other gun advocates frequently argue that "guns don't kill people; people kill people." This argument, however, ignores the fact that easy access to guns contribute to an increase in homicide violence. People can't commit mass shootings without access to the guns they use to commit these murders.
Unfortunately, current technology allows us to produce weapons that can do maximum damage to human beings. It does not make sense that we continue to produce, market, and excessively consume these weapons of death and destruction, but refuse to include appropriate safeguards. We need checks and balances on gun ownership, such as complete and thorough background checks and a national registration program.
This country has more gun violence than any other developed nation. America has six times as many firearm homicides as Canada and nearly 16 times as many as Germany. [1] The number of homicide deaths is directly related to the proliferation of guns in our country. America has 4.4 percent of the world's population, but we own almost half of the civilian-owned guns in the world. [2]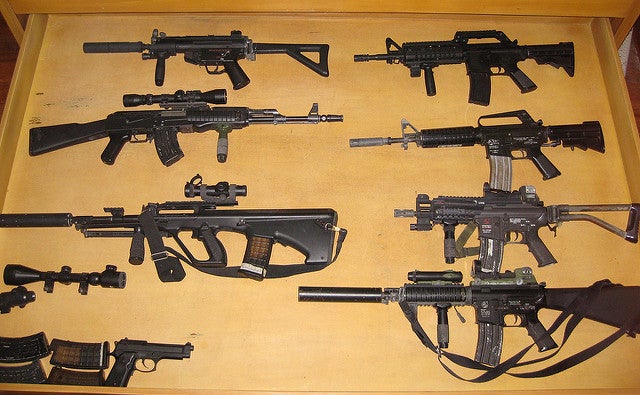 Politicians have come forward again and admonished us not to politicize these murders by advocating for gun control laws. Instead they say, the victims and their families need our support and prayers. I agree that prayer is a powerful force for change, and I am praying that our politicians will have the compassion and integrity to propose legislative changes that will prevent the next Sunday morning massacre.
We must never forget the victims in this tragedy. Even after the candlelight vigils have ended the victims will be forever remembered in the hearts of friends and loved ones. In memory of the victims we must go forward with a new resolve to reform gun laws that contribute to death and sorrow.
Contact your elected representatives and let them know that we are ready for change; that we want effective gun control legislation, and that we are not willing to accept anything less.
The loss of life to gun violence is not new. Most of us have been touched by gun violence in some way in our lifetime. If you have lost a loved one to gun violence, or if you have experienced or been affected by gun violence tell your story on Twitter at #GunsKillPeople, and demand change now.
The views expressed here only represent the opinions of the writer, and are not representative of the opinions and/ or policies of any other agency or organization.
Calling all HuffPost superfans!
Sign up for membership to become a founding member and help shape HuffPost's next chapter