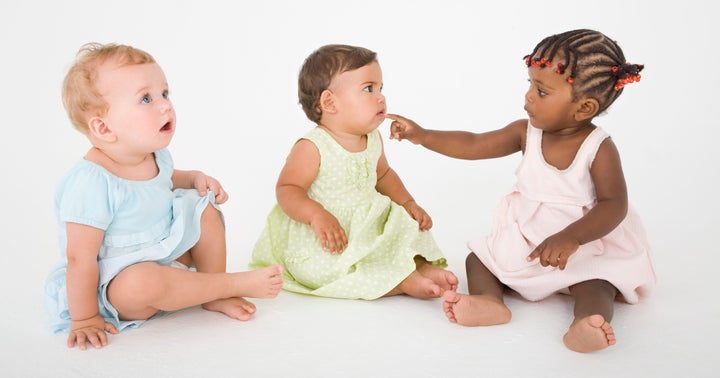 As Women's History Month comes to a close, we reflect on the incredible women who have influenced our country's past and present. Their contributions touch areas like education, social justice, art ... and perhaps even baby name choices.
Here are 28 awesome baby name ideas from badass women in U.S. history ― some found in every history book and others less well known.
1. Maya
There are several incredible Mayas in the arts, from the late writer and civil rights activist Maya Angelou to the iconic artist and architect Maya Lin to the actress and comedian Maya Rudolph.
2. Daisy
Daisy Bates was a civil rights activist and newspaper publisher who worked to end segregation in Arkansas. More recently, the name has appeared in pop culture with Daisy Ridley, the actress who portrayed badass "Star Wars" heroine Rey.
3. Jane
A co-founder of the ACLU, Jane Addams was a famous activist of the Progressive Era. Other notable Janes include the actresses and comedians, Jane Curtin, Jane Fonda and Jane Lynch.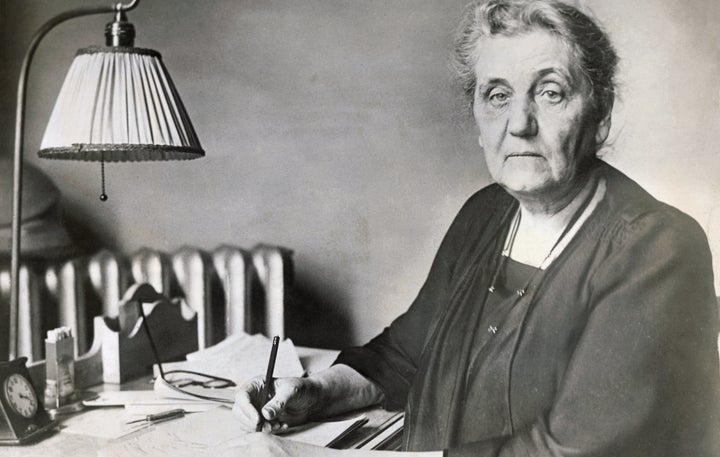 4. Amelia
Amelia Bloomer was a women's rights activist, often remembered for her advocacy for less restrictive women's clothing in the second half of the 19th century. For many, the name Amelia also brings to mind the aviation pioneer Amelia Earhart.
5. Ella
Civil rights activist Ella Baker played a crucial organizing role in the NAACP and Martin Luther King, Jr.'s Southern Christian Leadership Conference. The "First Lady of Song" Ella Fitzgerald is another powerful icon with that name.
6. Angela
Scholar and activist Angela Davis is famous for her work fighting against racism, sexism and the prison-industrial complex. Another notable Angela is actress Angela Bassett.
7. Zora
Having written the classic novel, Their Eyes Were Watching God, Zora Neale Hurston is a veritable literary icon. Her first name means "dawn."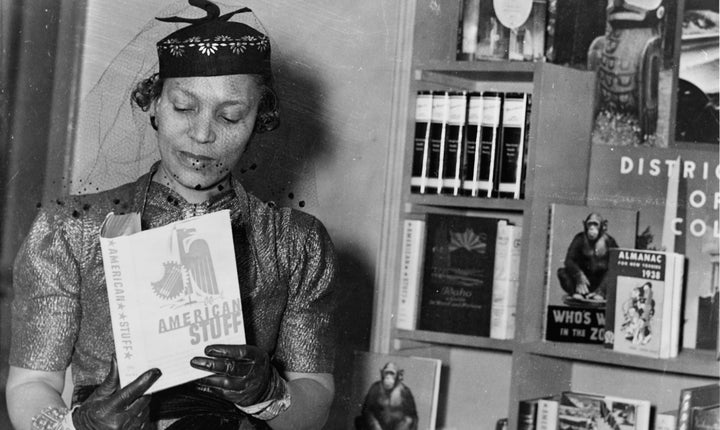 8. Bella
Women's rights activist and politician Bella Abzug famously used the slogan, "This woman's place is in the House -- the House of Representatives" for her U.S. House of Representatives campaign in the 1970s.
9. Hazel
Jazz singer Hazel Scott broke down barriers for women of color in the arts and advocated for civil rights, even refusing to perform for segregated audiences.
10. Lucy
Radical activist Lucy Parsons fought for workers' rights and earned fame for her powerful speeches in the late 19th and early 20th centuries. Decades earlier, Lucy Stone spoke out against slavery and in favor of women's rights.
11. Yuri
Yuri Kochiyama was a human rights activists who helped win reparations for Japanese Americans who were forced into internment camps during World War II.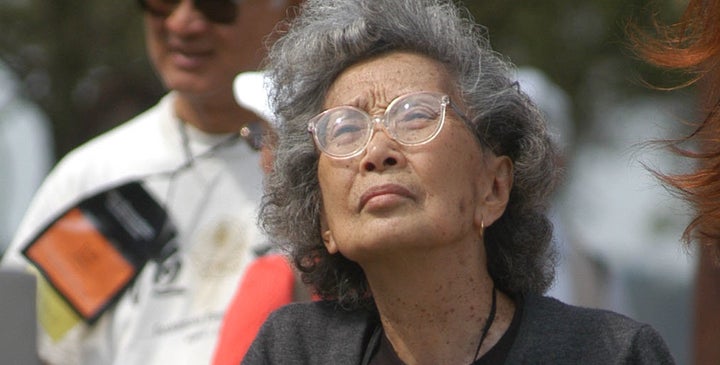 12. Angelina
Along with her sister Sarah, Angelina Grimké Weld was an abolitionist who also fought for women's rights. In our time, the name Angelina connotes the iconic actress and humanitarian Angelina Jolie.
13. Anna
Anna Arnold Hedgeman founded the National Organization for Women and was believed to be the only woman on the committee to organize the 1963 March on Washington. Half a century or so earlier, suffragist Anna Howard Shaw led the fight for voting rights for women.
14. Virginia
Virginia Apgar was an award-winning anesthesiologist who in 1952 developed the Apgar score, a way to measure the health of newborn babies. Though she avoided organized women's movements, she reportedly expressed frustrations with the pay gap and certainly helped pave the way for women in STEM.
15. Dolores
Dolores Huerta fought alongside Cesar Chavez to improve conditions for California farm workers and co-founded the union, the United Farm Workers, in 1962.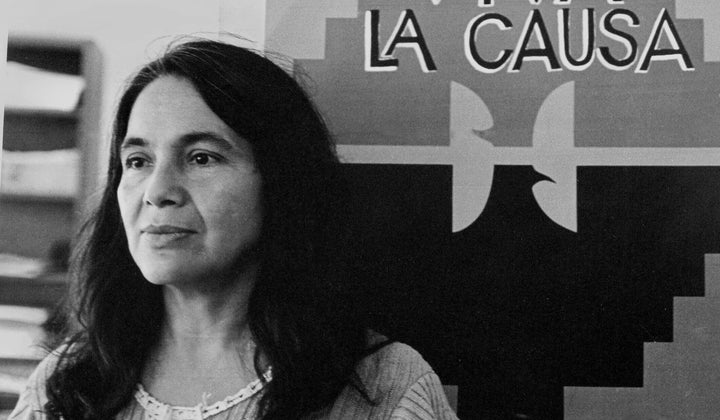 16. Kate
Trans activist and artist Kate Bornstein is a historic figure in the evolving conversations surrounding gender identity.
17. Rosalie
New York socialite Rosalie Edge was part of the women's suffrage movement in the early 20th century.
18. Maria
Abolitionist and lecturer Maria Stewart is believed to have been the first woman to openly address a mixed audience of black and white men and women. A variation of Mary, the name Maria remains popular today, with figures like actress and activist Maria Bello.
19. Shirley
History remembers Shirley Chisholm as the first black woman elected to the United States Congress in 1968. Actress Shirley Temple is an American film icon, starting her legendary career at the tender age of 3.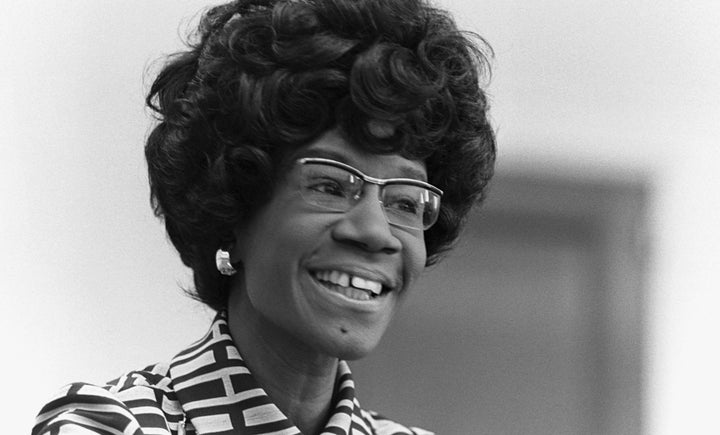 20. Gloria
An icon whose influence on the feminist movement endures today, Gloria Steinem remains active as an activist and writer. Civil rights attorney Gloria Allred is another notable woman with that name.
21. Alice
Feminist and women's rights activist Alice Paul was a principal leader in the suffragist movement. Another badass woman with the name Alice is The Color Purple author and activist Alice Walker.
22. Flo
Born Florynce, Flo Kennedy was an outspoken activist, lawyer and powerful figure in second-wave feminism.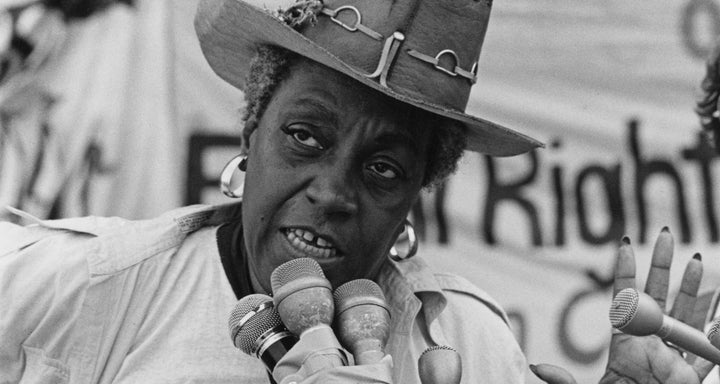 23. Rose
Labor union leader Rose Schneiderman was an active feminist who fought for women's sufffrage and better conditions for American working women.
24. Nina
Adelina "Nina" Otero-Warren was the first woman of Mexican descent to run for U.S. Congress. She helped New Mexico ratify the 19th Amendment and advocated for more universal access to quality public education. Singer Nina Simone (born Eunice Kathleen Waymon) was a noted civil rights activist.
25. Evelyn
Evelyn Witkin is a geneticist whose research in DNA mutagenesis and DNA repair earned her a National Medal of Science, among other honors.
26. Ruth
Supreme Court Justice Ruth Bader Ginsburg is famous for her pioneering work in law and advocacy of women's rights. Put simply, she's the Notorious RBG.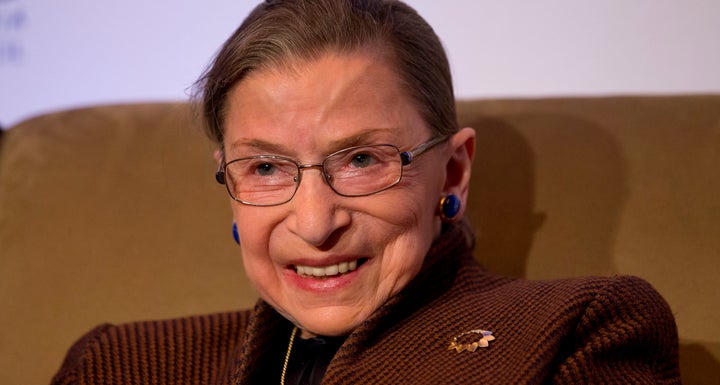 27. Clara
Nurse and Red Cross founder Clara Barton was a notable humanitarian. Radical feminist Clara Fraser was another American woman who fought for gender equality.
28. Victoria
In 1872, before women even had the right to vote, Victoria Woodhull became the first woman to run for president in the United States.
Before You Go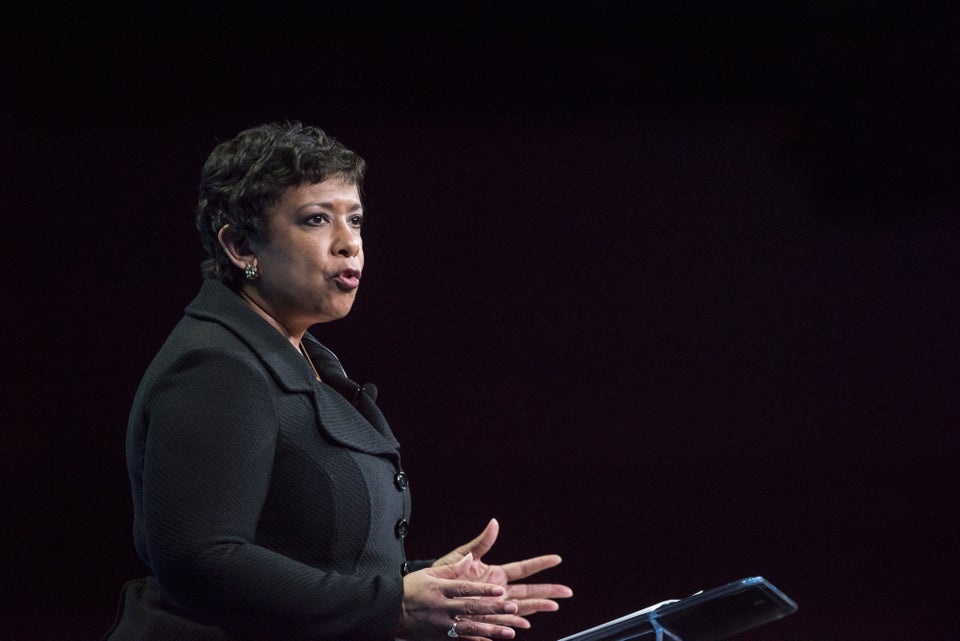 11 Women Blazing A New Trail In American Politics