Most likely, there are more than 28 citizens of the far away land in the great state of Texas, but I am referring to the name of the new art show at the Museum of Art in San Antonio, Texas.
The famously discerning Rubell family of Miami went visiting China for over a decade and bought several art pieces, from contemporary and mostly relatively young artists to bring back to their art gallery. The resulting show is a mix of modern talents and classic imagery from the country that was so shut down for so long that a lot of people think of starving citizens and abused liberties when thinking of the vast land.
The Rubells' six research trips lead them to visit 100 different artists' studios all over China, to finally acquire works from 28 artists. Born between 1954 and 1986, these artists represent modern China, with sometimes a lingering taste of the harsh communist country they knew. Their culture and visions are still bathed in the rich visual arts of the ancient society as well.
Creativity sometimes flourishes even better when hardships had to be dealt with on an everyday basis. These artists knew the Mao age, the Cultural Revolution, which ended in 1976. They also know the modern country with space age technology, futuristic architecture, millionaires by the truckload and abundance of food and choices.
What Mao called the Cultural Revolution was a somber episode of life in China. Intellectuals, artists, teachers, anyone with a shred of creative liberty and initiative was tortured and sentenced to silence -- over 1.5 million people killed, and a country terrified.
These artists most certainly felt and lived in the traumatized China from the Little Red Book era; the youngest of the 28 was born in 1986. The sense of freedom and creative expression is seen in each of these established artists, and their exposure to the rest of the world outside of China is an eye-opening gift for us all.
The overall feeling left after viewing the show is of restrained but hopeful joy. Many Chinese now travel the world and will most likely not only absorb art cultures of various countries, but also definitely leave their mark on global art.
I have seen many Chinese artists' creations during the Miami Beach Art Basel shows throughout the years, and this exhibit well reflects the political sensibility still felt by Chinese citizens of today. So China is softening and has definitely exploded on the art scene for the past few years, and the country is opening 500 new museums throughout the land, for all to enjoy the liberty and creativity that art brings to life.
A magnificent off-white giant cotton boat that looks like a frilly tunnel was the piece I liked the most. It acted as a soft tube hiding a path of silence, or at least of muffled sounds when walked through it. Created by Zhu Jinshi and baptized The Boat, the giant piece indeed needs a room to itself. Made of the softest cotton and bamboo sticks.
Born in 1954, Zhu Jinshi was a co-founder of the Chinese avant-garde artists' movement The Stars, formed in 1979 to challenge aesthetic conventions and exhibit their work publicly.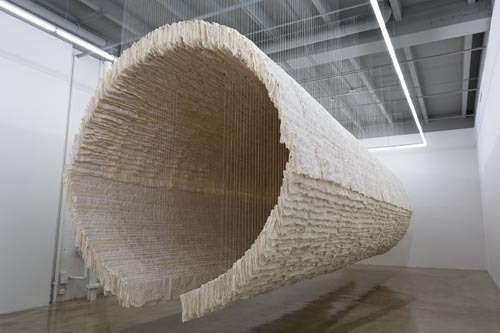 Watch here how The Boat was put together.
Another of my favorites -- can I have two favorites? was a giant oil on canvas triptych of a colorful cityscape (Beijing, Shangai perhaps?), by Liu Wei called Liberation 1. An exuberant work of vertical shapes that I suppose represents skyscrapers. It's a vibrant and joyful wall of bright colors and striking assemblage.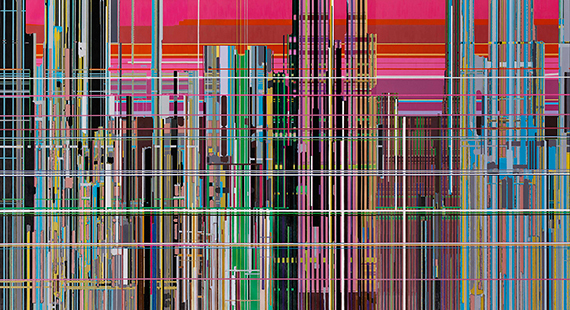 Ai Weiwei is the high-profile Chinese dissident artist showing here two pieces, one of which is called Ton of Tea, a simple solid block of tea leaves from Yunnan Province, a perfect square of natural organic somber tea -- yes, it really weighs 2,000 pounds.
The sculpture is indeed of the minimalist sort. Weiwei picked the type of tea most drunk by ordinary Chinese citizens all over the vast country. Dried and compressed to form a square block form, it reflects the traditional means of preserving and transporting tea.
This past May, Weiwei received Amnesty International Ambassador of Conscience Award, for his fight for human rights through his life and work. Being under surveillance and forbidden from leaving China at the time, he was not able to attend the ceremony. In July, he was given a passport and permission to travel abroad.
INFO:
San Antonio Museum of Art
Through January 3, 2016.
200 West Jones Ave.; San Antonio, Texas 78215
210.978.8100
Free parking; Free general admission Tuesday 4-9 and Sunday 10-12.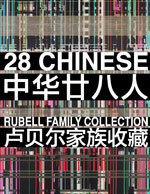 Calling all HuffPost superfans!
Sign up for membership to become a founding member and help shape HuffPost's next chapter