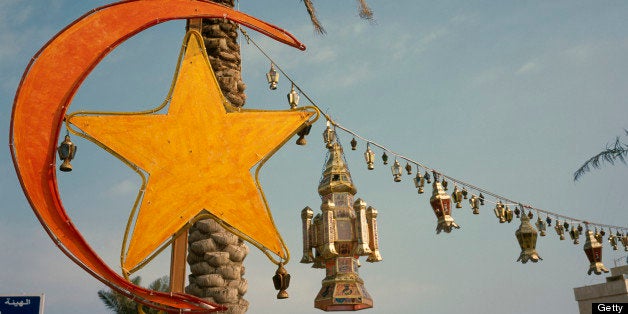 UPDATE: 3:51 PM, August 6
The new moon was not sighted on Tuesday, says Saudi Arabia's Supreme Court, which met on the evening of August 6th to determine whether Ramadan had ended. The court will meet again on Wednesday. This means that Eid ul-Fitr will not be celebrated on Wednesday, August 7th, but will probably be on Thursday, August 8th.
The Supreme Court of Saudi Arabia will meet on Tuesday evening to hear from people who may have sighted the moon, an announcement that has startled many scholars worldwide as it would mean that this year's Ramadan would have lasted only 28 days instead of the requisite 29 or 30 days.
The statement by the court implied that there had been an error with the July 10th start date of this year's Ramadan, and that the holy month of fasting should have started on July 9th instead. Saudi newspapers on Monday quoted a statement from the Supreme Court that encouraged members of the public to sight the Eid moon on Tuesday night.
Religious scholars reacted to the news with surprise and some disagreement, as a Tuesday evening moon-sighting would indicate a mistake in the start date of Ramadan.
In a recent report, prominent Qatari Islamic scholar Sheikh Ali al Qaradaghi said on Twitter that it was impossible for the new moon to be sighted tonight in Saudi Arabia.
According to Emirates 24/7, "Sighting the moon tonight is very unlikely and I expect Eid Al Fitr to start on Thursday," said Sheikh Saad al Khathlan, a member of the seven-man Supreme Scholars Committee, the Kingdom's top Islamic authority created by King Abdullah. "I disagree with those who say there was a mistake in the start date of Ramadan. The crescent was not sighted on Monday night July 8 so this means Shaaban was 30 days and Ramadan started on July 10. I agree with astronomical calculations which confirmed that Ramadan began on Wednesday July 10."
Sheikh Adel al Kalbani, the former Imam of the Grand Mosque commented, "It is not acceptable that we sight the moon on Tuesday night as today is Ramadan 28. Determining the beginning and end of the fasting month must be subject to Sharia (Islamic law). The Supreme Court statement makes me wonder whether we have fasted in line with Sharia. If the answer is yes, then the moon should not be sighted tonight."
Bahrain's Islamic Affairs Council also announced the possibility of a Tuesday moon-sighting, though Qatar's Ministry of Awqaf and Islamic Affairs said it would seek the new moon on Wednesday or Thursday night.
However, a 28-day Ramadan is not without precedent, as it happened about 30 years ago in 1984 (1404 Hijri calendar), when the start date of Ramadan was incorrectly calculated, admitted the supreme cleric authority of Saudi Arabia to Gulfnews.
How does this affect religious observance? Tradition forbids Muslims from fasting on the first day of Eid, so in 1984 Muslims were encouraged by Saudi Arabian clerics to make up the day of missed fasting by either fasting after Eid, or by feeding 10 poor people.
This mass disagreement is not uncommon, as there was worldwide confusion over the start date of Ramadan this year. Some Muslims have called for the tradition to be done away with, as science can determine the precise date of the new moon without visual confirmation. This would allow Muslims all over the world to be united by celebrating Eid on the same day.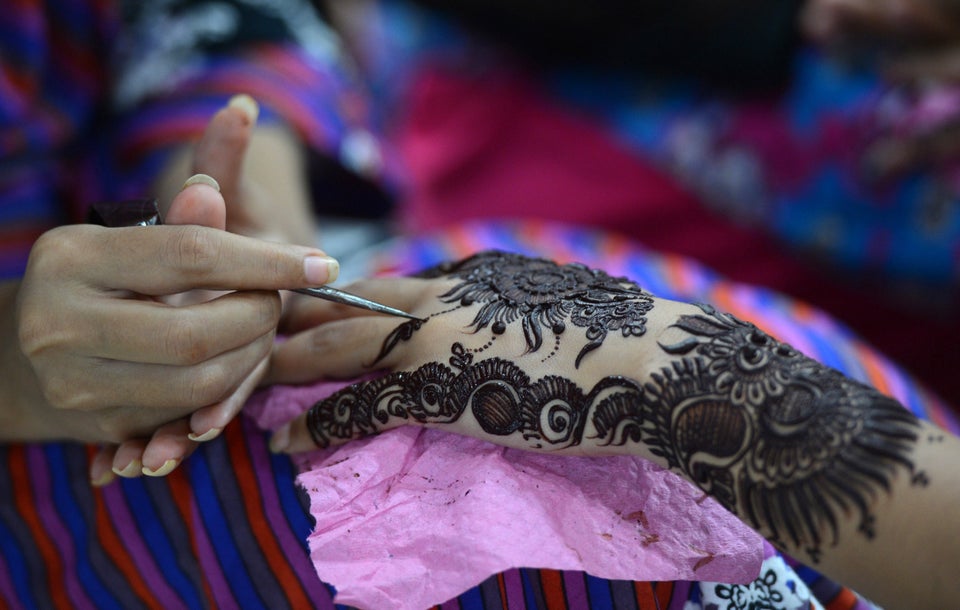 Ramadan Around The World
Popular in the Community