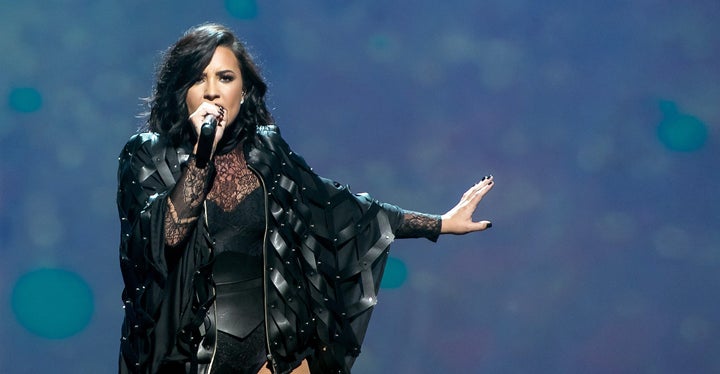 (Based on Actually a true story.)
You didn't need to see the group of preteen girls with bedazzled backpacks to know you're out of your element. But this isn't just a concert. This is Demi Lovato and Nick Jonas live at Brooklyn's Barclays Center. And you're not just a fan. You're a 28-year-old man-fan.
You get it. You probably shouldn't be here. At this point in your life, you should be thinking about stuff like Roth IRAs ... whatever those are. And when Demi Lovato sings her song "Heart Attack," that's a legit concern for you. You eat a lot of trans fat ... whatever that is.
But you don't care. Demi Lovato is the songbird of your generation (or perhaps the generation after yours), and you'd be damned to heck if you missed out on the chance to see her in concert. Your only concern is being too enthusiastic since your girlfriend is coming along with you.
Well, that concern doesn't last long. 
Here are 28 thoughts you have at a Demi Lovato concert when you're 28:
1. You: "Whoa! They have T-shirts with Demi Lovato's face on them! They're only $40! Whaaat!" Girlfriend: "No." You: "Haha, right? So lame ..." 
2. ... must have dat shirt.
3. "Woooooooooo!!! Nick Jonasssssss!!!" Dang. Keep your cool, bruh. Be a normal person.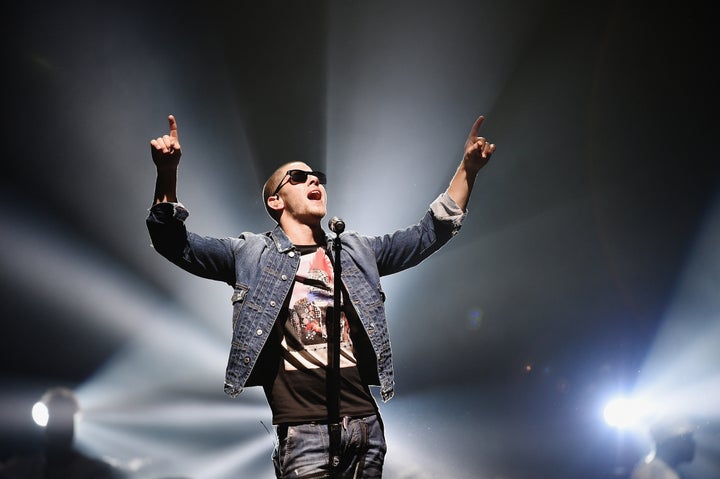 4. Forget it. You: "Woooooooooo!!! Nick Jonasssssss!!!"
5. "Wow, this is getting very sexual. Should I have a parent or guardian here with me?"
6. Your girlfriend is in her 20s. That probably counts.
7. Wow, boo has been looking at Nick Jonas a little too long. 
8. Never mind. There are levels to his swag. You hope they're happy together. Hopefully they just remember to buy you one of those T-sh ―
9. ― holy shirt ... it's a freaking skyscraper ...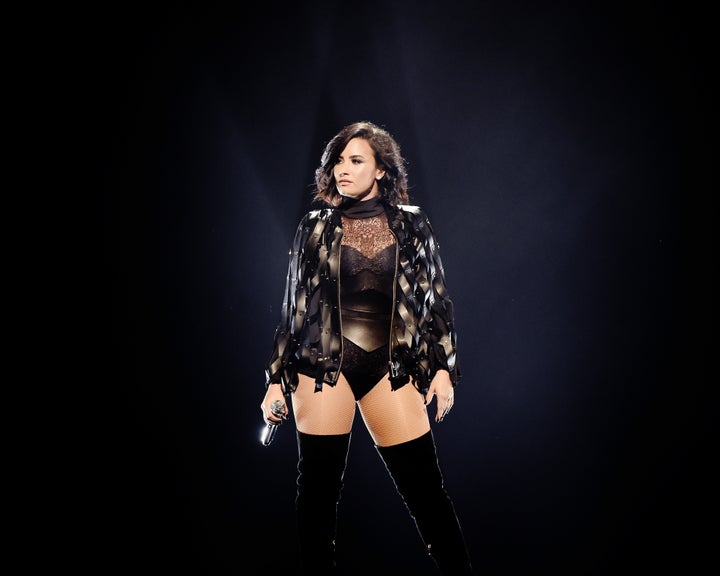 10. You might've just blacked out.
11. That outfit tho. Yep ... defs need a parent or guardian.
12. You (to girlfriend): "Whoa, that's way too revealing, right?"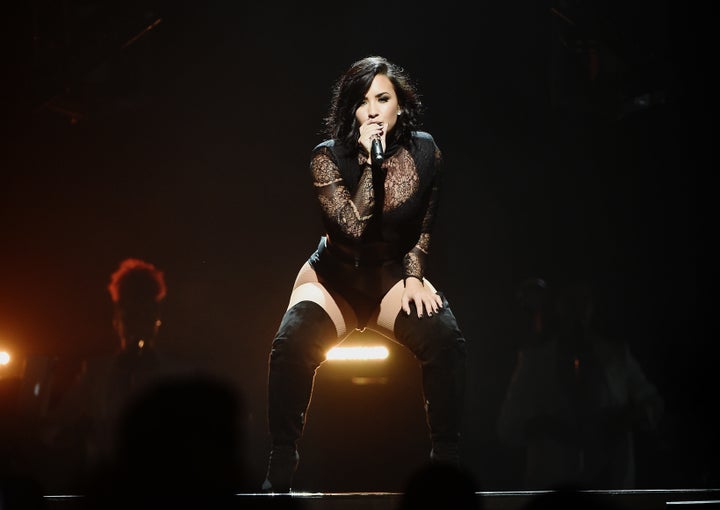 14. But what is wrong with being confident?
15. Also, what's wrong with owning a T-shirt of Demi Lovato's face? 
16. You're definitely singing louder than the little girls behind you. 
17. Step up your game, ladies. You're not at the Wiggles anymore. 
19: Whaaat! Jamie Foxx is here, and he's singing the only two songs you want to hear Jamie Foxx sing: "Gold Digger" and "Alcohol." ("Alcohol" is actually called "Blame It." But whatever. You're 28. That's almost old enough to be a dad.)
20: You: "Play 'Alcohol' again!"
21: It's not quite "Alcohol," but this was good, too:
22. Your girlfriend thinks Jamie Foxx is more famous than Demi Lovato. You: "Oh my God. Don't say that out loud."
23. If you hear "Skyscraper," you're gonna die.
24. OK, there it is. You #ded.
25. That was probably the best concert any of us have seen in our lives, and that's not just because most of the crowd hasn't been alive long.
26. You: "Last chance for a shirt?" Girlfriend: "No, but I'll get you that jacket." (Girlfriend points out a little girl wearing a jacket that says "Confident.") 
27. Question: What's wrong with wearing ... what's wrong with wearing ... what's wrong with wearing a little girl's jacket that says "Confident"?
28: Answer: Absolutely nothing. (Just make sure it's men's size.)
The Huffington Post receives a percentage from the purchase of tickets bought via a link on this page.
Calling all HuffPost superfans!
Sign up for membership to become a founding member and help shape HuffPost's next chapter
BEFORE YOU GO
PHOTO GALLERY
Demi Lovato Style Evolution