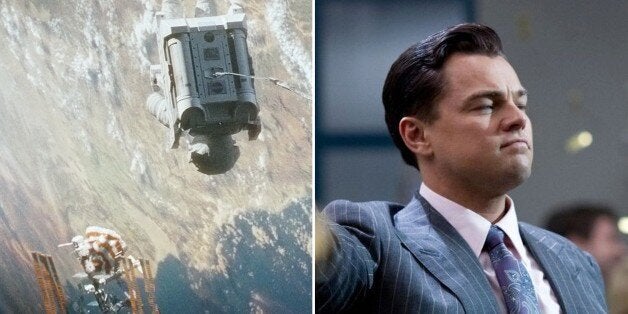 As it has been written, 2013 was a pretty great year for movies. So great, in fact, that a simple top-10 list seems inadequate at best and incomplete at worst. As such, here's my list of the 29 best movies of 2013, a surfeit of titles that still manages to leave off pretty good movies like "Fruitvale Station," "Man of Steel," "Prisoners," "The Place Beyond The Pines," "Anchorman 2: The Legend Continues," "Lee Daniels' The Butler," "The To-Do List," all the Scarlett Johansson parts in "Don Jon" ...
28."Philomena" (dir. Stephen Frears) 27. "Enough Said" (dir. Nicole Holofcener) 26. "This Is The End" (dir. Evan Goldberg and Seth Rogen) 25. "Saving Mr. Banks" (dir. John Lee Hancock)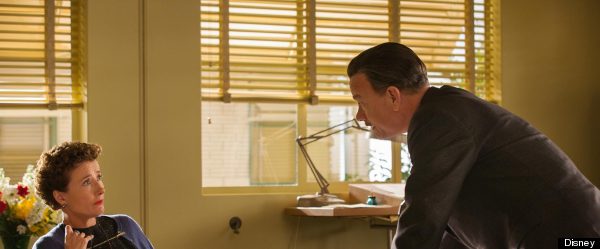 24. "The East" (dir. Zal Batmanglij) 23. "Side Effects" (dir. Steven Soderbergh) 22. "August: Osage County" (dir. John Wells) 21. "Nebraska" (dir. Alexander Payne) 20. "Drinking Buddies" (dir. Joe Swanberg)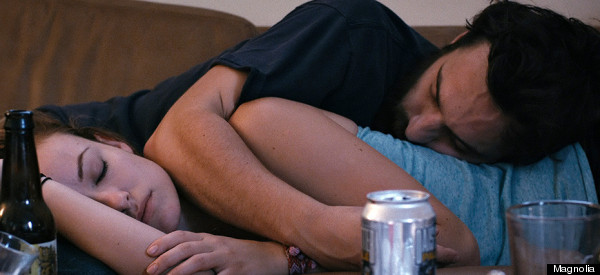 19. "Frozen" (dir. Chris Buck and Jennifer Lee) 18. "The Heat" (dir. Paul Feig) 17. "Iron Man 3" (dir. Shane Black) 16. "The Hunger Games: Catching Fire" (dir. Francis Lawrence) 15. "Her" (dir. Spike Jonze) 14. "Blue Jasmine" (dir. Woody Allen) 13. "20 Feet From Stardom" (dir. Morgan Neville) 12. "The Spectacular Now" (dir. James Ponsoldt) 11. "Inside Llewyn Davis" (dir. Joel and Ethan Coen) 10 (TIE). "12 Years A Slave" (dir. Steve McQueen) / "Spring Breakers" (Harmony Korine)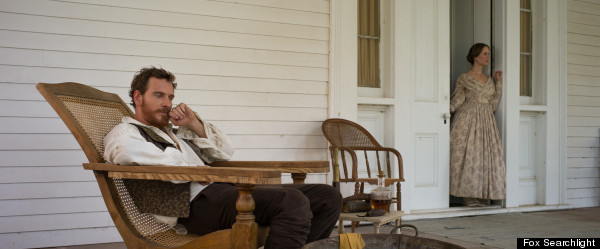 "12 Years A Slave" didn't appear on my original top-10 list. That was a mistake. Here's why. "Here's the end of it all, and I'll tell you why: because there will never be a movie or a character that is more important for this age than 'Spring Breakers' and its protagonist Alien." That's James Franco, who plays Alien in "Spring Breakers," reviewing "Spring Breakers," which basically says everything about Harmony Korine's fever dream. In a year of filmmakers turning their gaze on the corrosive power of the American dream -- see also: "Pain & Gain," "The Bling Ring," "The Wolf of Wall Street" and "American Hustle" -- Korine's movie stands out because of its vibrating reality. It works because of everything: the satirical casting (which finds good Disney starlets going wrong), the neon-bright cinematography, the club-hopping soundtrack and Franco, who gives the best performance of 2013 as the aforementioned Alien. He's got shorts, designer t-shirts, "Scarface" on repeat and dark tanning oil. 'Merica, y'all. (Blurb first published here.)
9. "About Time" (dir. Richard Curtis)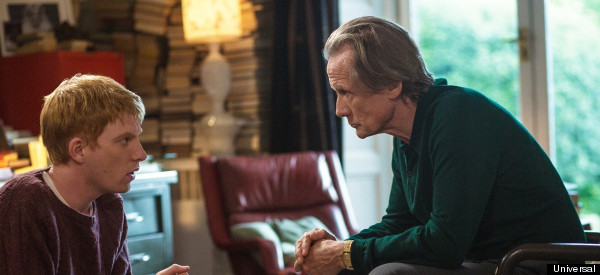 Only those made of stone didn't shed a tear during Richard Curtis' "About Time," a time-travel romance that was actually just a great story about fathers. Craft-wise, this is Curtis' peak as a filmmaker -- John Guleserian's cinematography and Mark Day's editing make sure of that -- and while "About Time" might not have the iconic charm of "Love Actually," it's probably a better movie. There's an honesty to the relationship between Tim, played by Domhnall Gleeson, and Tim's father, played by Bill Nighy, that tops anything in Curtis' omnibus favorite. Gleeson deserves to be the next Hugh Grant, but it's Nighy who holds this one together: he gives a performance worthy of Best Supporting Actor recognition, except he hasn't been recognized. If someone invents time travel in the next few years, they'd be wise to go back and fix that egregious error.
8. "Rush" (dir. Ron Howard)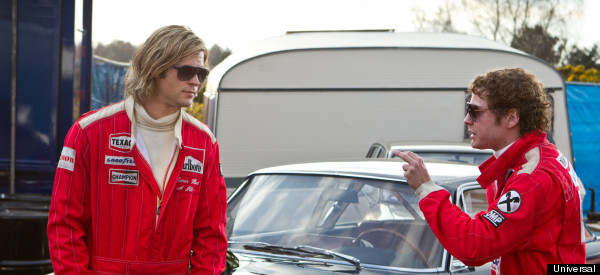 Ron Howard's career is filled with very decent movies, but "Rush" put him back on the high ground of "The Paper," the underrated 1994 comedy that tops his filmography by a wide margin. (Sorry, "Apollo 13" fans!) There's an energy to this film that reverberates off every frame, as if Howard found the fountain of youth during the press tour for "The Dilemma." (It helps, too, that he's working with a script by Peter Morgan, a score by Hans Zimmer and cinematography by Anthony Dod Mantle.) Always great with actors, Howard gets high-level performances from his co-leads, the underrated Daniel Bruhl and the very underrated Chris Hemsworth. Bruhl is a deserved Oscar contender for his part (in the Best Supporting Actor category, because lol), but Hemsworth kind of rocks in this one. He's playing the ostensible hero of the piece, flashy Formula One driver James Hunt, except he rarely acts heroic, and often comes across as a straight-up jerk. Asgard never seemed so far away.
7. "Frances Ha" (dir. Noah Baumbach)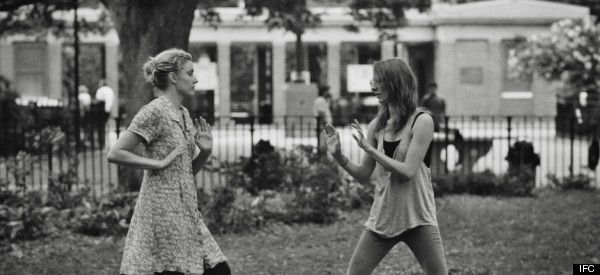 All Noah Baumbach needed to make his best film was a lack of color and Greta Gerwig. Baumbach co-wrote "Frances Ha" with his muse and current off-screen partner, and the black-and-white comedy about a New York woman in the throes of arrested development is a fizzy delight. "Frances Ha" is fleet on its feet, a comedy that captures the moment of pre-adulthood uncertainty with grace, class and David Bowie's "Modern Love." This is the filmmaking equivalent of a wonderful pop song. (Blurb first published here.)
6. "Captain Phillips" (dir. Paul Greengrass)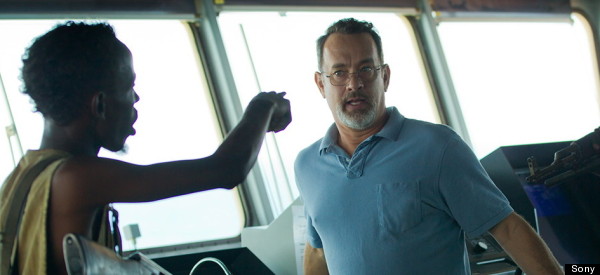 No one creates onscreen tension better than Paul Greengrass. "Captain Phillips" is one hold-your-breath moment after another, with Greengrass putting Tom Hanks' Captain Richard Phillips through the ringer at every turn. What lands "Captain Phillips" on this list, however, is Hanks: it's easy to write that Hanks hasn't been this good in 10 years, but he really hasn't been this good in 10 years. In fact, he maybe hasn't been this good ever. His emotional last scene is just stunning: a minimalist moment that packs maximum impact. Watching Hanks break down at the end of "Captain Phillips" is like seeing your dad cry.
5. "Short Term 12" (dir. Destin Cretton)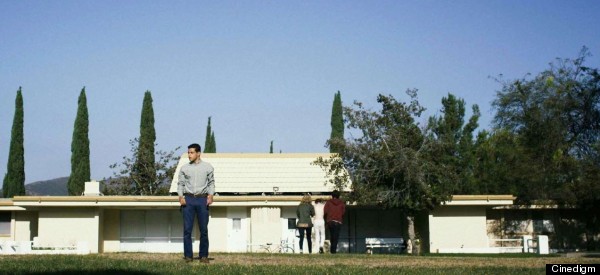 The year's little movie that did, "Short Term 12" proves that honest emotions can find an audience amid all the noise produced by both summer blockbusters and awards bait. Written and directed by Destin Cretton, "Short Term 12" stars Brie Larson as Grace, a foster care facility worker who deals with the issues of her teenage charges (Keith Stanfield, Kaitlyn Dever among them) at the expense of her own problems. Well, until she doesn't. Larson is revelatory in the lead role, giving a performance that stands with the year's best -- no small feat, considering this year also included top work from some of Hollywood's biggest lead actresses. Stanfield and Dever stand out, too, as does John Gallagher Jr., who gives his character, Grace's boyfriend, nuance and depth that belies his hipster-y beard. (Blurb first published here.)
4. "Before Midnight" (dir. Richard Linklater)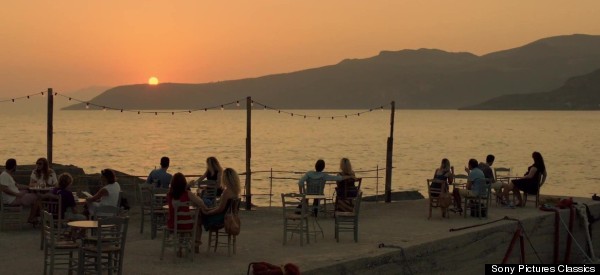 If Richard Linklater, Ethan Hawke and Julie Delpy want to get together every eight years and make more movies about Jesse and Celine and their arguments, their problems, their peculiarities and their sex life, is anyone going to stop them? The best film trilogy, maybe ever, concluded ("concluded"?) with "Before Midnight," a rousing, talky drama about the difficulties of making relationships work, even when the bond between the couple is strong as oak. This stuff is as harrowing as any of the year's many great survivalist movies. (Blurb first published here.)
3. "The Wolf of Wall Street" (dir. Martin Scorsese)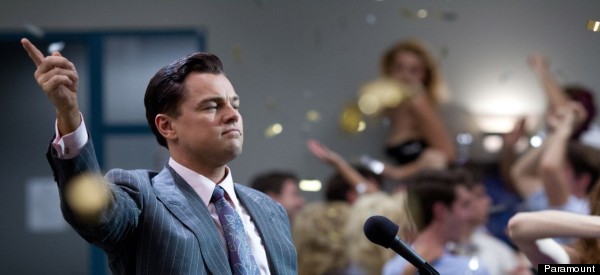 Greed isn't good, but it sure is cinematic. Martin Scorsese's excessive new film, "The Wolf of Wall Street," runs nearly three hours, and features full-frontal nudity from its male and female cast members, drug trips that should do more to prevent narcotics usage than all the "Just Say No" advertisements released during the 1980s, and The Lemonheads' kitschy cover of "Mrs. Robinson." In short, it's a masterpiece, one that feels both visionary and revisionist. (This is the "Goodfellas" sequel Scorsese never made.) Everything about "The Wolf of Wall Street" is towering, including but not limited to the lengths Leonardo DiCaprio goes to make the film's unlikeable protagonist, real-life stock broker and embezzler Jordan Belfort, even more unlikeable. DiCaprio has never been better, leaving almost every other acting contemporary in the dust with what he does here. Supporting him with game turns are Jonah Hill and Margot Robbie, but pour some out for Kyle Chandler, playing the straight-edge government official that he's always playing, but infusing the character with some last-second trepidation that undercuts and subverts what came before. "The Wolf of Wall Street" is a film we'll still be writing about in 20 years, and even then might not fully appreciate.
2. "American Hustle" (dir. David O. Russell)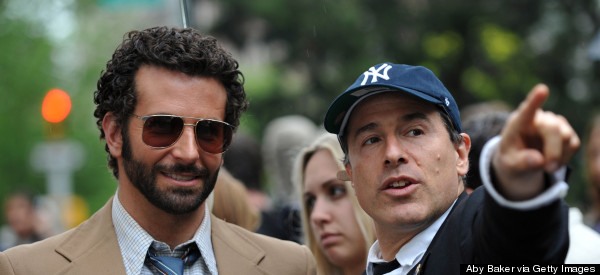 David O. Russell's "American Hustle" is like the East Coast schemers and strivers that make up the film's rogues' gallery of characters: It's brash, loud, disjointed, unpredictable, messy, fun and never boring. Plot? It's there, but kind of meaningless: Russell is concerned with characters, and with giving great actors -- Bradley Cooper, Jennifer Lawrence, Amy Adams, Christian Bale, Louis C.K. and Jeremy Renner -- the chance to play great characters. Last year, Russell culled career best work from Cooper and Lawrence in "Silver Linings Playbook." This year, he did it again -- both are better than ever in "American Hustle," tearing through their material with agency and abandon -- but went one step further and turned Bale into your fat uncle from the Bronx. "It's got to be the best we've ever done," Bale, affecting a thick New York accent, says just before "American Hustle" hits its third act. For Russell and his company of stars, it was. "American Hustle" is the year's most watchable romp.
1. "Gravity" (dir. Alfonso Cuaron)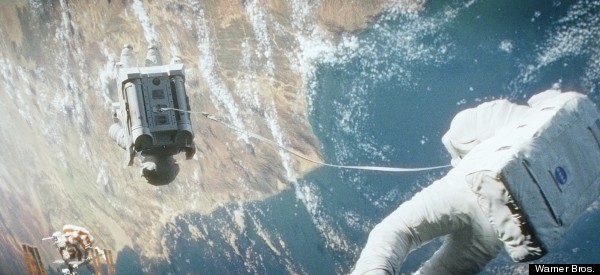 Writing for ScreenCrush, Jordan Hoffman called Alfonso Cuaron's "Gravity" an "exercise in pure cinema." What he said. No film released this year, or even in the last five years, succeeded as cinematic event like "Gravity." It's an exhausting movie, but in the best way possible. Watching "Gravity" is like riding a roller coaster: you stumble out of the theater after its done, knees wobbling and pulse racing, wanting to experience the ride all over again. Are we really going to pretend there were better movies this year? (Blurb first published here.)