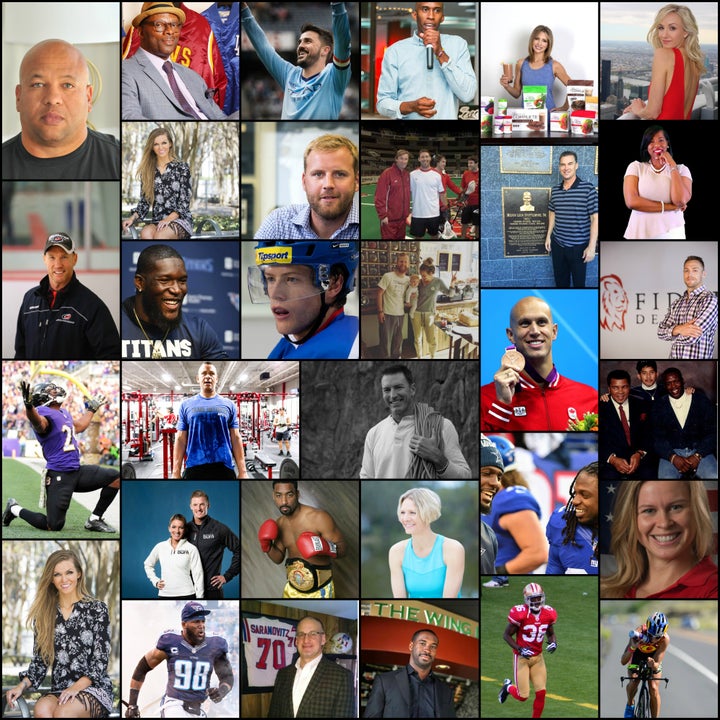 You've probably heard the cliche a thousand times: Business is like baseball because you can only win with teamwork. Yada Yada. :-) We figured if sports was so similar to business, then the best sports players should be the best businessmen. But it turns out that is not very far from the truth. I reached out to 29 professional athletes and nearly all of them said that they learned many of their business skills from their years competing on the court. Below are short profiles of 29 athletes , and how they were able to transfer their sports skills to their businesses.
Alex Rodriguez; Franchisee with UFC GYM, Chief Executive Officer of A-Rod Corp, Fox Sports Commentator, and Yankees Special Advisor; UFC GYM ; Alex Rodriguez is a former New York Yankee baseballer who played in the MLB for 22 seasons. He is a three-time MLB American League MVP, 14-time All Star, World Series Champion, and is seen as one of the best baseball players ever.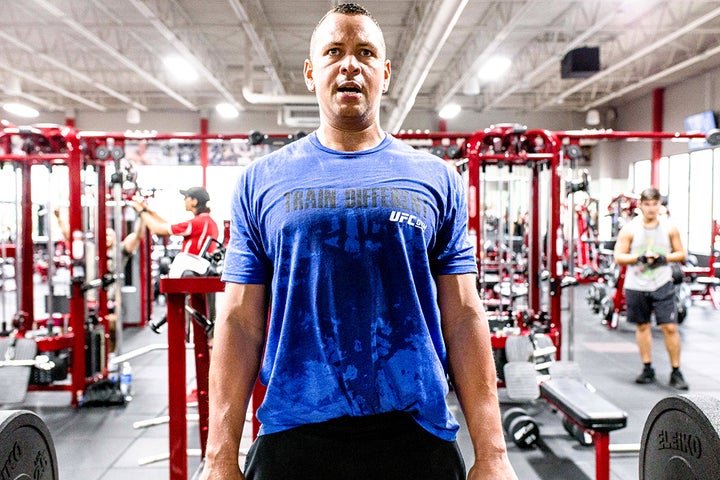 Carl Banks - President G-III Sports + NFL Legend, 2x Super Bowl Champ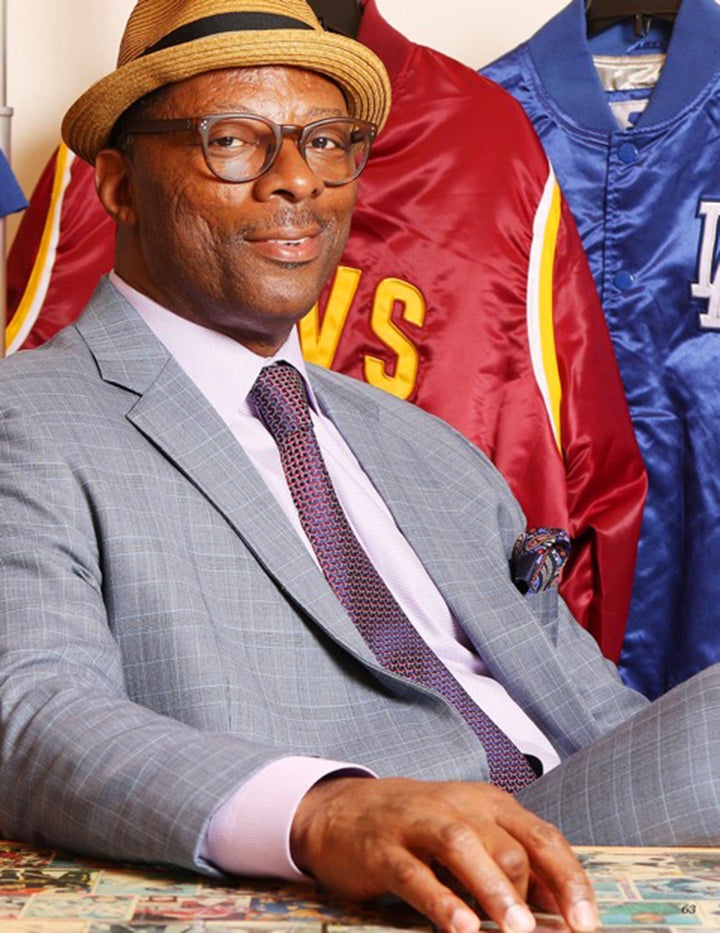 Nastia Liukin, Founder of Grander, Olympic Gold Gymnast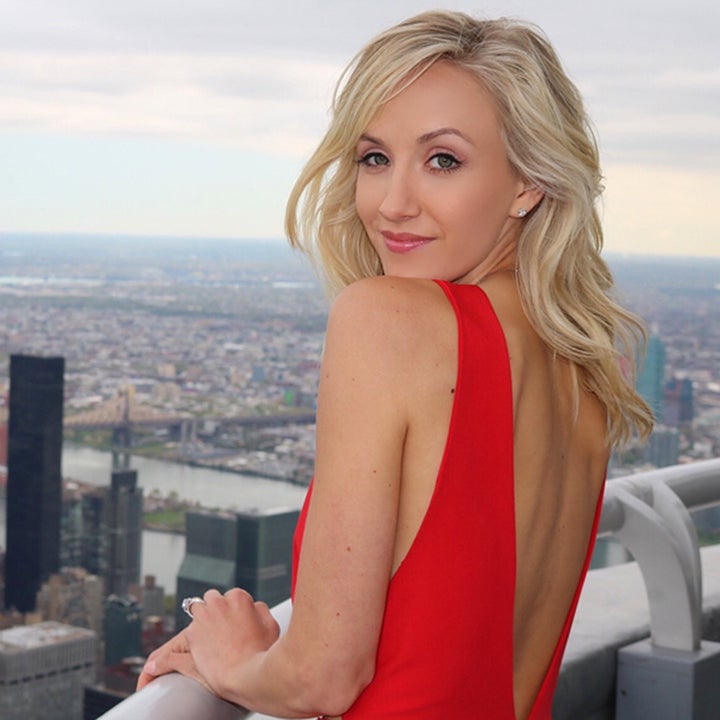 Todd Stottlemyre, author, speaker and former MLB pitcher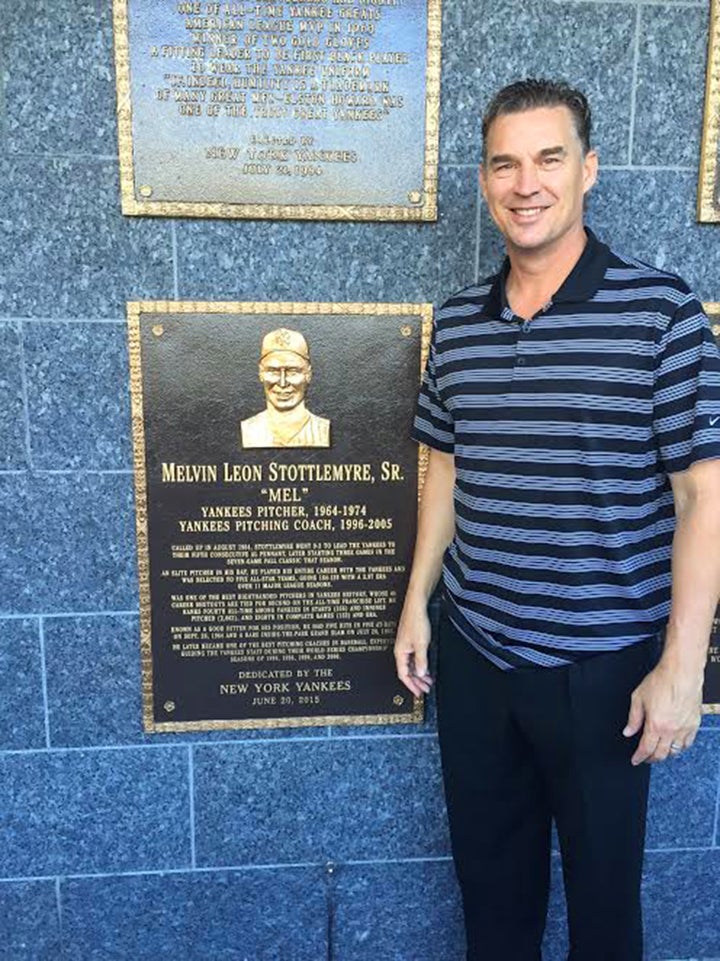 Patrick J. Sweeney II, Fear Guru, 2nd Olympic trials in Single Scull, 3 years racing world cup, many international and national championships.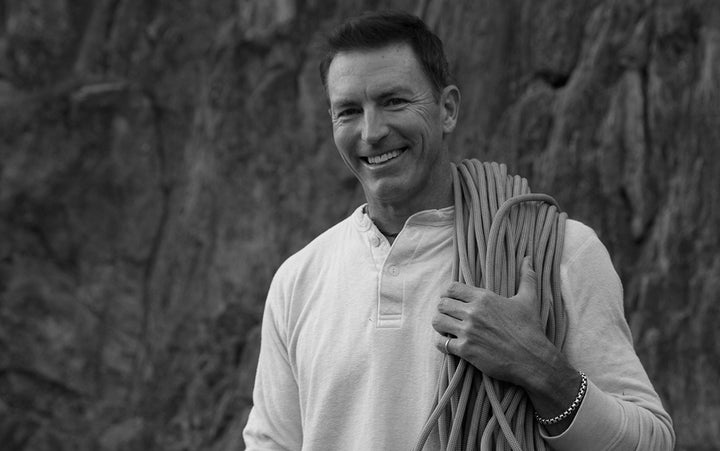 Patrick spent five years training full time for the Olympics in rowing. He finished second in the 1996 Olympic trials in the single scull (1x) and went on to race the World Cup, and finish the season by winning the Canadian Henley International Regatta before retiring and heading off to a top five business school. After business school he chose an entrepreneurial path and started a technology company called ServerVault raising nearly $30 million in venture capital and debt, then successfully selling that company. He went up to M.I.T. to find innovative technologies and then started another company called ODIN technologies in the RFID software space, which he sold in 2012 to a global logistics conglomerate. After selling ODIN he began a social media company called dwinQ which he exited in 2014. Now he is a fear guru, author of forthcoming book on fear, keynote speaker, and full-time adventure. He is a frequent TV host sharing the science and psychology of fear with people around the world. His "Talks at Google" was rated the best talk of 2017 at the EU headquarters. He is a world record holder, and the first person to ever attempt cycling the seven summit – the highest mountain on each continent. He sits on the board of Trinity College Dublin, Ireland business school.
My mission is to show people how to use fear to transform their life and business. Through keynote speeches, seminars, videos and a forthcoming book I'm sharing the latest discoveries from top neuroscientists and psychologist. I've interviewed more than 30 of the world's leading experts and have created a framework for using fear as fuel in your life.
How I Applied my Sports Lessons to my Business:
I went from being the son of a blue-collar 1st generation Irish immigrant to the first person in my family to graduate from college to a multi-millionaire. I owe it all to the lessons learned in sports. Here are my topo four: 1. Accountability – if I ever felt like a victim, or used others as excuses for my failures I realized I was lying to myself. I found that the harder I worked and the more I became the author of my own life the more success and opportunities came my way. When you realize that life can either happen to you or life can happen by you, then your entire perspective changes. 2. Use fear as fuel – champions do this on the race course, and eventually I applied this success secret to my life. Courage has a halo effect on all aspects from business to personal to health. Learning tools like visualization, 4x4 breathing, pre-meditation of evil all paid off in business. 3. Set big long-term goals, then creating stepping-stone objectives to get there. 4. Cultivate an attitude of constant improvement. I'm the only one I can control, so I focus on making every day better, every effort stronger and pushing beyond what I've done in the past.
Brandon Merriweather, Owner, Takeout Waiter, former All-pro with the Patriots and college star with Miami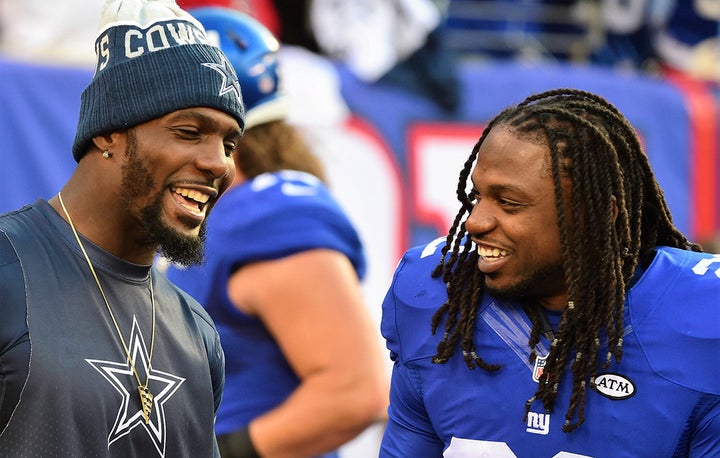 Merriweather started claiming fame as a free safety with the Miami Hurricanes, where he was a Jim Thorpe semi-finalists and first team All-American for his last two years on the team and held the Miami record for most tackles as a defensive back. In the pros, Merriweather played for the Patriots, Bears, Redskins and Giants. He was selected to the Pro Bowl twice.
Takeout Waiter is a national franchise that focuses on hot restaurant food delivered to your house quickly. Merriweather bought the franchise for the city he was raised, Apopka, an Orlando suburb, in partnership with his cousin. He also has bought the franchise for north Orlando and has bought a part of a restaurant in Apopka.
How I Applied my Sports Lessons to my Business:
In sports, you can be the greatest player of all time, but it still takes a team to win. The same thing is true in business, you have to have a great team, where everyone knows their roles and everyone does what their job. One of the things I'm focused on is helping my friends and family become entrepreneurs as well. They each have roles on the team and are partners in the business and they each perform their roles in an excellent way.
Anna Laura Sommer; Lifestyle Coach, Trainer; Anna Laura Sommer Lifestyle Coaching; Fitness America Bikini Pro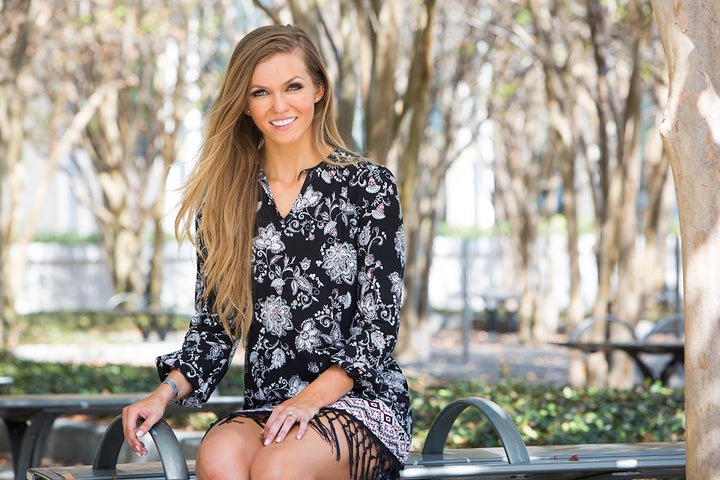 I am a bikini fitness pro, certified personal trainer, fitness-nutrition specialist, and professional lifestyle coach. I have also been recognized by Oxygen Magazine as the "Future of Fitness", however, I when I began my fitness journey, I never would have imagined it would lead to an entrepreneurial endeavor. My professional career began after an unexpected start. I played various sports throughout high school and have always had a passion of health and fitness. However, after losing my oldest brother in Afghanistan during my freshman year of college, I became functionally depressed off and on for many years, and my physical health took a backseat. My depression worsened after grad school, when I began working in a job I dreaded going to each day. My husband encouraged me to find something—anything—outside of work to focus on. I joined a gym, and that's when my passion for health and fitness was reignited. My workouts were supplemented by learning how to properly fuel my body with good nutrition, and how to fuel my mind with personal development audiobooks and podcasts. I decided to compete in a bikini fitness competition, and learned so much about my own physical and mental strength during the preparation process. At my first competition, I took home first place in my division and then first overall, to receive my Pro card. I had become a professional athlete. Throughout my training for the competition, many women reached out asking advice on fitness and nutrition. I knew I didn't want to just create workout plans for women. I wanted to create lifestyle shifts. That is when my entrepreneurial journey began. I created my own web-based business focusing on establishing the foundation of a healthy lifestyle. To further enhance my own knowledge and experience, I became a certified personal trainer and fitness-nutrition specialist, and enrolled in a professional lifestyle coaching course.
My business mission is to equip women with the tools needed to become self-sufficient and self-motivated to live their best life—mind, body, and soul. As many of my clients are busy moms or women who travel, I design quick, yet intense, home-based workouts and incorporate what I call "lifestyle nutrition"—where you do not have to meal prep for hours or can't enjoy a date night with your husband. My programs also focus on shedding limiting beliefs and self-sabotaging habits, and replacing them with healthier, sustaining ones by incorporating mindset training. I create a space for women to come together as a community and have meaningful, impactful conversations, and connect with other like-minded individuals.
How I Applied my Sports Lessons to my Business:
When training for my competitions, I had to become very intentional, not just with working out or eating properly, but also with what I was allowing to fuel my mind and soul. I recognize just how much physical, spiritual, and mental health work synergistically. When I began purposefully working to improve these three areas of my life, I began to feel vibrant and unstoppable, and I knew that an overall balance needed to become the focus of my training programs. One of my most favorite aspects of fitness competitions is the camaraderie between the women competing. Although we are technically "competing against one another", this is not the spirit backstage. We help one another out, pour love and encouragement into our fellow competitors, and lift each other up. I have heard "strong women lift each other up", and that is what I was a part of. I knew I wanted to become that strong woman who was able to lift up many. My programs are not all about eating healthy and working up a sweat—though those are imperative to living a healthy lifestyle. What I also aim to provide to women are practical tools to overcome any curveball life may throw at them. Now, I am so excited, because I am able to share my lessons, knowledge, and experiences with a community of women to better equip them to face their current circumstances. I show women how to glean strength from otherwise negative life situations, and encourage them to show support to other women in our community.
Justin Forsett, 9-year NFL veteran/ co-founder of ShowerPill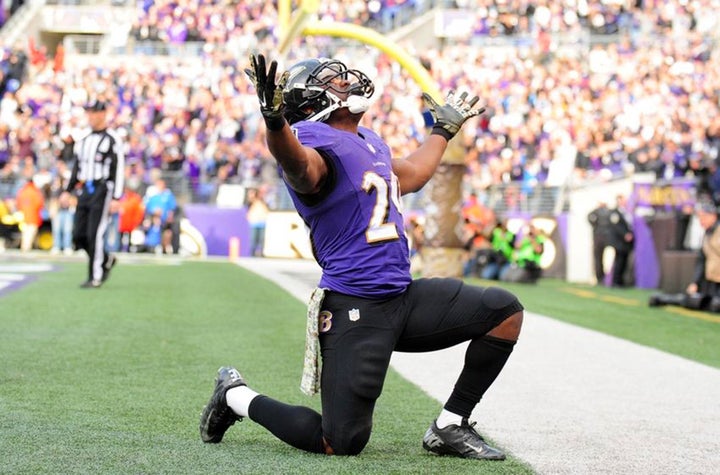 Justin Forsett, a 9-year NFL veteran and Pro Bowl running back, is the epitome of a first-class athlete who is respected by his NFL peers, coaches, the league, the community and fans. He picked up a huge following in each of his team cities, mostly because of his tenacity and amazing attitude – an attitude that landed him Pro Bowl status in year 7 – when he finished the season with career highs in carries (235), rushing yards (1,266) and touchdowns (8). Justin played collegiate football for four years at Cal-Berkeley, where he earned a college degree and picked up First-Team All—PAC 10 honors. He was drafted by the Seattle Seahawks in the 7th round of the 2008 NFL Draft, and went on to a successful pro career. Justin has been a valued voice among the sports community, and as a Baltimore Raven during the Baltimore riots, appeared on CNN and various outlets, for his calling to all for peaceful protests. He continues to speak at churches, community groups and non-profits encouraging folks of all ages to stay off the streets, pursue their dreams and fight for what they believe in. He posts a weekly "Mid-Week Motivation" video on his social media channels, always with a positive theme intended to spark change and inspire his followers.
Today, Justin is focused on ShowerPill, the business he started with two Cal-Berkeley football teammates. The story began when the guys saw a major hygiene problem inside their locker room. With many sweat-drenched workouts throughout the day and not enough time to shower each time they sweat, the trio felt that they and their teammates' hygiene was taking a backseat. Committed to finding a solution to this problem, they developed an anti-bacterial, disposable body wipe, which they tested on NFL players nationwide. After getting rave reviews, they realized the need far exceeded the locker room. It wasn't long fitness enthusiasts all shapes and sizes were relying on the wipes to keep them fresh and clean on the go. ShowerPill has donated thousands of wipes to victims of natural disasters nationwide. Justin recently traveled to Puerto Rico to distribute 20,000 body wipes to folks without clean bathing water following Hurricane Maria.
How I Applied my Sports Lessons to my Business:
I learned a lot of relevant lessons on the football field that translated into my post-playing entrepreneurial career. A big one was that it's always worth it to fight through adversity. I definitely had my fair share of obstacles during my NFL career, but that didn't stop me. I never took no for an answer, never made excuses and always committed to improving myself and achieving my goals…no matter the circumstances. Today, as small business owners, we face all kinds of challenges. While the obstacles we come up against in business are obviously very different, it's that same mentality that fuels me to keep pushing. And I think that has really helped our business stay the course. Another major lesson was the importance of "doing your homework." If you didn't know that playbook or watch the film, you didn't have a chance. There was somebody else who did and was more than ready to take your spot. I looked at football as a full-time job, and made sure to know every aspect of my job. That approach got me 9 years in the league. In our ShowerPill business, we've had a lot of homework to do. From understanding the business of our business to navigating the industry we are in, we are definitely putting in the work and leaving no stone unturned. Nobody becomes a pro athlete without putting in 110 percent every single day. The same goes for business. When you stay focused and hungry, no matter your circumstances, you will win.
Calvin Brock, Founder, Jack and Landlords, Pro Boxer and 2000 Olympian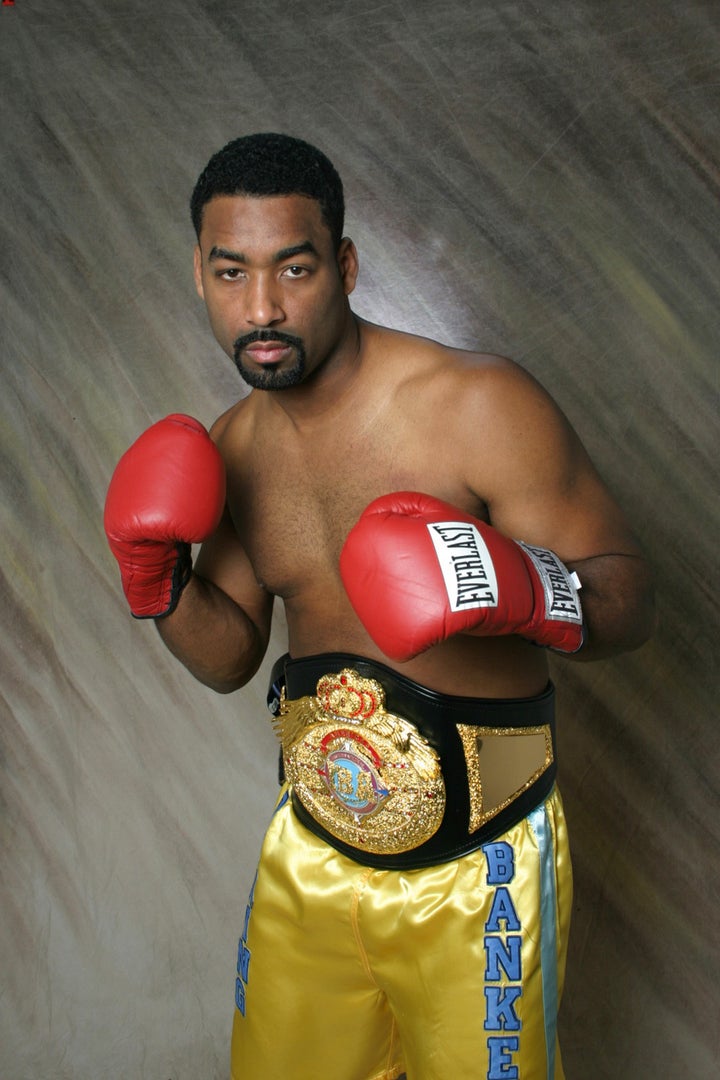 Calvin Vance Brock (born January 22, 1975 in Charlotte, North Carolina) is an American former professional boxer who competed from 2001 to 2007. In 2006, he won Ring Magazine's Knockout of the Year for his win against Zuri Lawrence and challenged for the IBF and IBO heavyweight titles. At the 2000 Summer Olympics, he competed on the U.S. boxing team as a super heavyweight. He was a teammate of future world champions Jermain Taylor, Jeff Lacy, and Brian Viloria, but he lost to Paolo Vidoz and did not win a medal. Pro Record 31-2, 23 KOs / Amateur record 147-38
Jack and Landlords contracts with landlords to allow them to lease without a security deposit and still stay protected of damages up to the tenant's first month rent amount. The tenant pays the cost, a discounted 65% of the first month's rent, over 12 equal payments included with their rent each month to the landlord.
How I Applied my Sports Lessons to my Business:
Just as it takes a successful support team to sell a product and/or service in any business, boxing required a team effort for planning, making strategic decisions, negotiations, legal contracts, marketing, forming relationships, business and payroll expenses, travel expenses, accounting, and everything else required to develop and sell a product and/or service.
Nicole DeBoom, Founder/CEO, Skirt Sports, former professional triathlete & Ironman Champion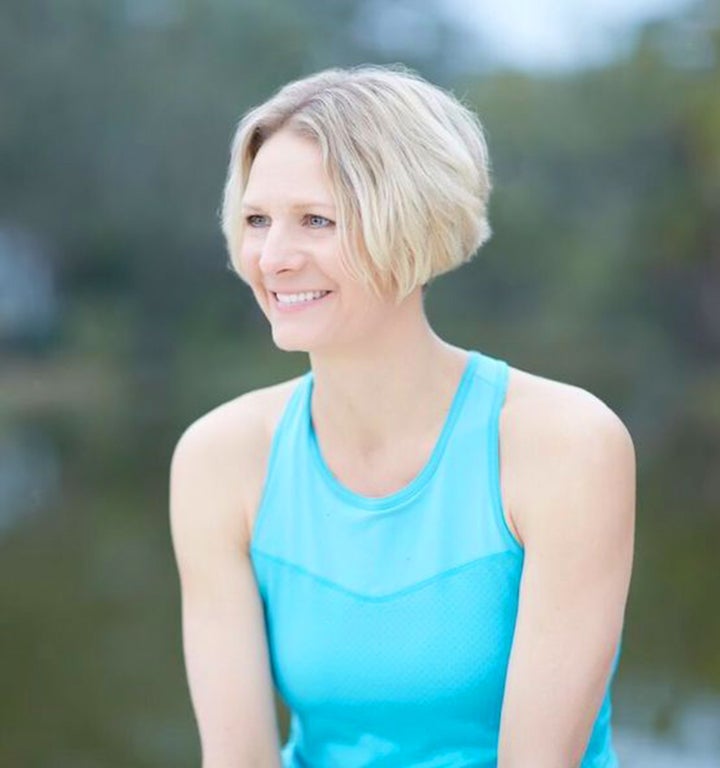 Born and raised in the Chicago suburbs, I was a standout swimmer, qualifying for the 1988 Olympic Trials and later graduating from Yale University. After college, I pursued the sport of triathlon, whereupon a lucky seat assignment introduced me to my future husband (future 2-time Ironman World Champion), Tim DeBoom, on a flight to the 1995 ITU World Championships. I started racing professionally in 1999, racking up countless podium finishes. I raced all over the world and my claim to fame was that I was never out of the prize money! My triathlon career culminated in a win at the 2004 Ironman Wisconsin, wearing a prototype of the first-ever running skirt – a skirt that would launch a revolution in women's fitness clothing just a few months later. I founded Skirt Sports on September 15, 2004 with the mission of helping women find inspiration, confidence and courage through the transformative power of running and fitness. Today, Skirt Sports is a national women's apparel brand offering a full line of products that fit real women's bodies and support their busy active lives. I continue to work very hard on my business, by leading our product direction and marketing initiatives, as well as being the #1 content creator around! My purpose is to help women find greater happiness in their lives. In addition to Skirt Sports, I help women make positive change through my non-profit organization Running Start and my inspirational podcast Run This World with Nicole DeBoom. And finally, my most important (and maybe cliche, but I don't care!) mission is to be a strong and positive influence for my 5 year old daughter, Wilder, who I'm so grateful I decided to have at the ripe old age of 40!
Skirt Sports launched the first running skirt in 2004, entering the competitive women's activewear market by creating a new category. In 2005, we did $325k in sales and by 2007, we surpassed $1M annually. We make running, gym, cycling, triathlon and general athleisure wear. In 2019, we will launch an active swim collection as well as a beautiful plus-size running/active collection. Skirt Sports is the only active women's brand focused on creating products for all women, regardless of age, shape, size, fitness level or any other life preference. Our products transcend the gym and the trails. Once women find the power of Skirt Sports, they want to wear our products 24/7 - and they do - hence our 1000+ ambassadors who live, eat breathe Skirt Sports!
How I Applied my Sports Lessons to my Business:
Skirt Sports has seen extreme highs and lows. We've survived recessions, lawsuits, the demise of brick & mortar stores (ones we used to sell to), intense competition and the constant evolution of shopping habits. We've done two investment rounds and remain a majority women-owned business. We take care of our employees and emphasize quality of life even with big workloads, tight budgets and last-minute timelines. Sound kind of like a race? That's because it is! I go in with a plan, but anything can happen, so I need to be flexible and always have a backup plan to survive. My leadership style is largely influenced by my experience as an athlete. I believe in taking the "Aid Station Approach to Business" - that is, you need to have a goal and some idea of a future finish line, but you can't focus on that line or you'll never get started. Instead, I focus on the three miles in front of me, catching my breath and making sure I'm still on course at each mile marker. I generally hire athletes because of these three points: They understand how to set goals and craft a plan to reach their goals. They understand the power of team work - everyone's roles are important to the greater purpose. They know how to suffer and they don't complain! A huge sports lesson that keeps me focused is this: You can't control your competition. If you focus on what everyone around you is doing, you will lose sight of your own plan. When I was racing Ironman events, I couldn't just "go" with every fast cyclist and not think about the upcoming 26.2 mile run. That was her strategy - I knew what I needed to do to get the finish line with the best chance of winning. The same goes for Skirt Sports. I can't spend my time reacting to what other companies do, especially the brands that knock us off. We need to keep our eyes on the prize! At the end of the day, I've always believed that if it's not fun, it's not worth doing. This mantra has helped me find great athletic success and incredible satisfaction in business too.
Shawntae Spencer, Technology Angel Investor, 9 Year NFL Veteran (SF 49ers, Oakland Raiders)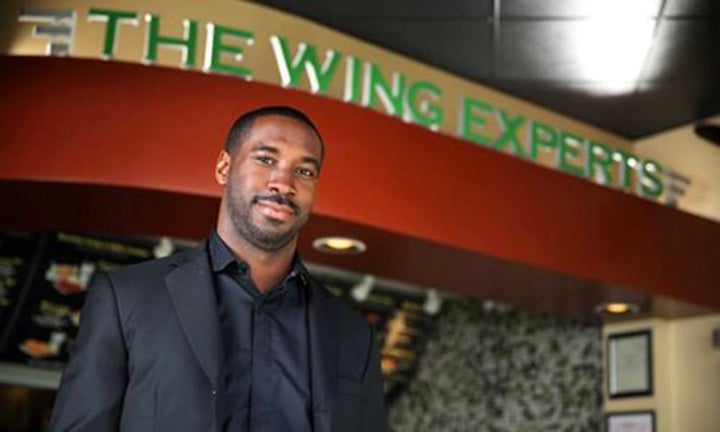 All of the University of Pittsburgh, Shawntae Spencer was drafted by the San Francisco 49ers in the second round of the 2004 NFL Draft. He played for the team from 2004 to 2011 and started 72 of 98 games. He recorded 345 tackles, 11 interceptions and 2.5 sacks. He was the 49ers selection for the Ed Block Courage Award in 2009. He also played 1 year with the Oakland Raiders
Shawntae leveraged his playing time in the heart of Silicon Valley to learn about and eventually invest in the lucrative technology industry. To date he's made 8 angel investments that include popular companies MoviePass and Tripping.com and had one exit when one of his portfolio companies, Zana.com was acquired by Startup.co
How I Applied my Sports Lessons to my Business:
Shawntae learned early on that success both on the field and in life is a team sport. As such he surrounded himself with people whom he could both learn from and grow with. He's built a network of "teammates" that has allowed him to build a promising future beyond his playing years in the NFL.
Devan Kline, co-founder of Burn Boot Camp and former NFL / SF Giants football player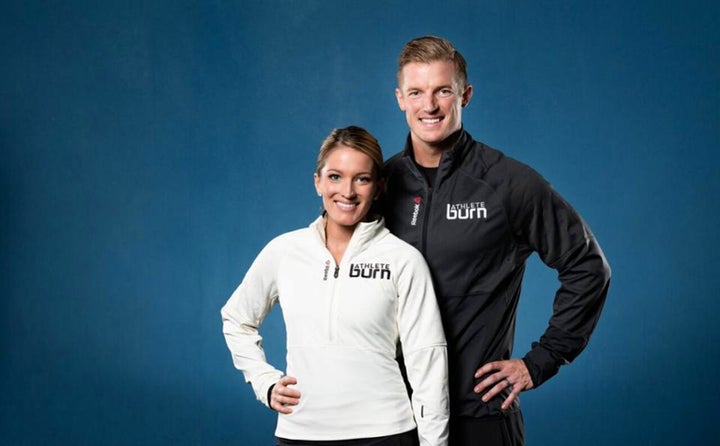 Devan was brought up in Battle Creek, Michigan in a low-end neighborhood. Devan's mother and father were both victims of each other's domestic violence and would often trickle down to Devan and his siblings. Throughout his career with the SF Giants organization and at Central Michigan University, Devan developed this passion for fitness. Devan has appeared on television and magazines hundreds of times in dozens of different markets setting the example for the future trainers that would partner with their brand. Their mission with Burn Boot Camp is to influence women to put themselves first and lead them to adopt a lifestyle that breeds confidence, creates REAL change, and ultimately changes the way their family lives their lives
Burn Boot Camp is a women only, indoor boot camp with free child care, lifestyle coaching, and the best Certified Personal Trainers. It currently has 75 locations open and over 300 in various stages of development since becoming a franchise just over 28 months ago. In 2016, the company reported $12 million in system wide sales and is projecting $31 million for 2017.
How I Applied my Sports Lessons to my Business:
Stay One Pitch Ahead of the Game - "Baseball is a perfect metaphor for entrepreneurship. Not every pitch is designed to win you the game. Most pitches, in fact, are designed to set up the next pitch to eventually result in an out. You'll lose pitches and give up home runs, but that's all part of both the game and pursuing entrepreneurship. Rather than put all the focus on the pitch, install disciplines in training so you're properly prepared for reactive situations following the pitch. As a professional player, I got up earlier, trained longer, studied more, and hustled harder than everyone including my own teammates. Most were far more talented, but never beat me in a drill, out trained me, or had stronger belief. If you hustle and always think one pitch ahead of everyone else, you can play with the best players on the planet. That is the same approach I have taken to my national fitness franchise Burn Boot Camp – we've awarded 315 Burn Boot Camps across 34 states in only 30 months. Hustle and belief!"
James "Buster" Douglas World Heavyweight Champ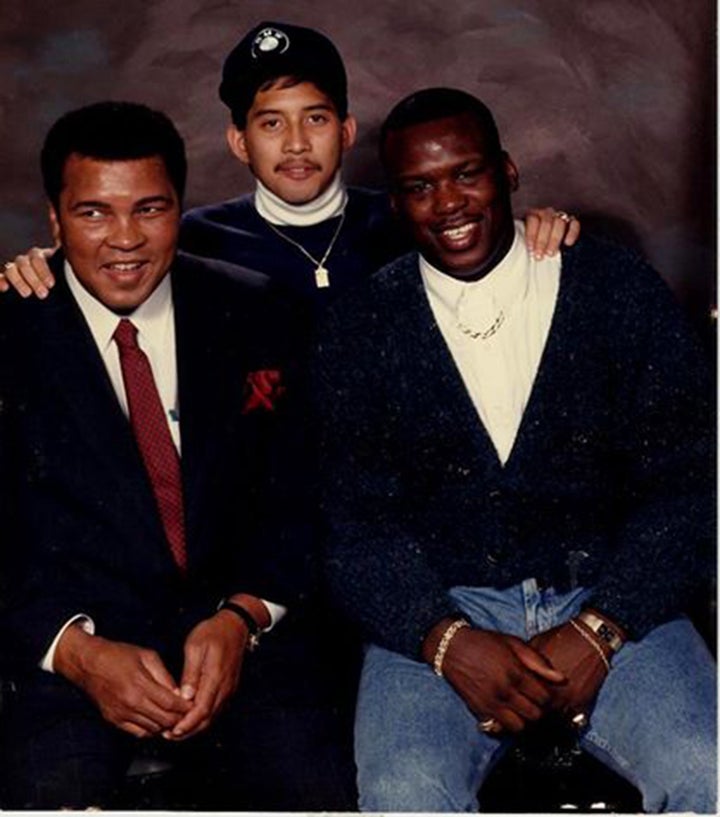 Two weeks after my mother died, I shocked the world by beating Mike Tyson in 1990. I was a 42 to 1 underdog and I KO'd Tyson in the tenth round -- the first time Tyson ever went down. I became highest paid athlete that year.
I started Buster's Backyard Bar-B-Q and the Knockout Diabetes Diet. I was featured on Oprah, Martha Stewart, Fox News, ESPN. I sold a six figure license to Seen On Screen TV (OTCBB: SONT)
How I Applied my Sports Lessons to my Business:
Our cookbook was like my fight. No publisher would publish it. I told my co-author and partner, not to give up. 1 in a million chance it would get published. We self published and ended up on Oprah!!! We just sold the rights last year for six figures!
Brian Orakpo, 4x Pro Bowl OLB, Tennessee Titans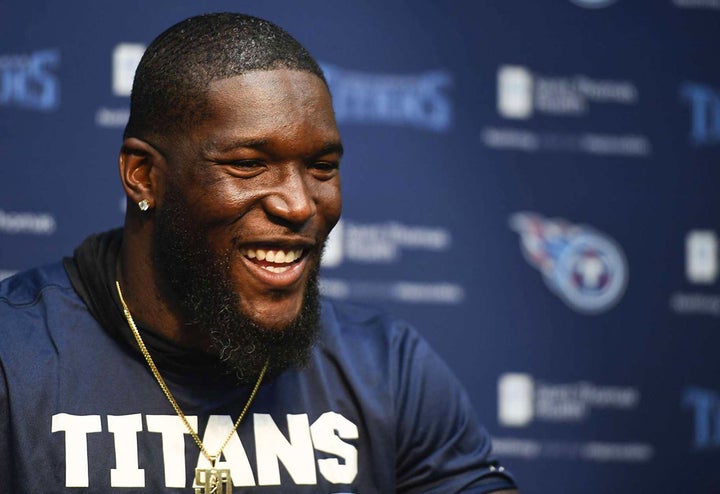 Brian Orakpo is an eight-year NFL veteran and linebacker for the Tennessee Titans. Brian began his career with the Washington Redskins after being drafted 13th overall in the 2009 NFL draft. Originally from Houston, Texas, Brian played collegiately at the University of Texas from 2004 to 2008, earning the title of Defensive Freshman of the year and first-team Freshman All-American his first year. Among his many collegiate accolades, Brian counts the 2008 Big 12 Defensive Player of the Year Award and the 2008 Lombardi Award, and was a unanimous All-American the same year.
When our newest Gigi's Cupcakes franchise owners first met in college, they weren't thinking their friendship would take them from the football field to a bakery kitchen. That's exactly what's happened, though, for NFL football players Brian Orakpo (now with the Tennessee Titans), Michael Griffin (now a free agent, formerly with the Titans and the Carolina Panthers) and their good friend and business partner, Bryan Hynson. After playing the sport for a decade, Brian and Michael began talking about the next chapter of their careers with Bryan. That's when the idea of owning a cupcake bakery first came to mind.
How I Applied my Sports Lessons to my Business:
"When I first came onto the scene in 2015, the first thing I was introduced to in Nashville was a dozen of Gigi's Cupcakes," says Brian Orakpo. "I had never heard of them before, but once the teammates gave me some, I mean, I fell in love. So Michael Griffin knew all about it, we always were thinking outside of the box, not just playing on the field. We had the same mindset and Bryan Hynson and Griffin and myself — we always wanted to do something in Austin when our football careers were all said and done. We thought Gigi's was a perfect fit for us."
Shannon Miller, President & Founder of Shannon Miller Lifestyle, 7 Time Olympic Medalist and the Most Decorated Olympic Gymnast in U.S. History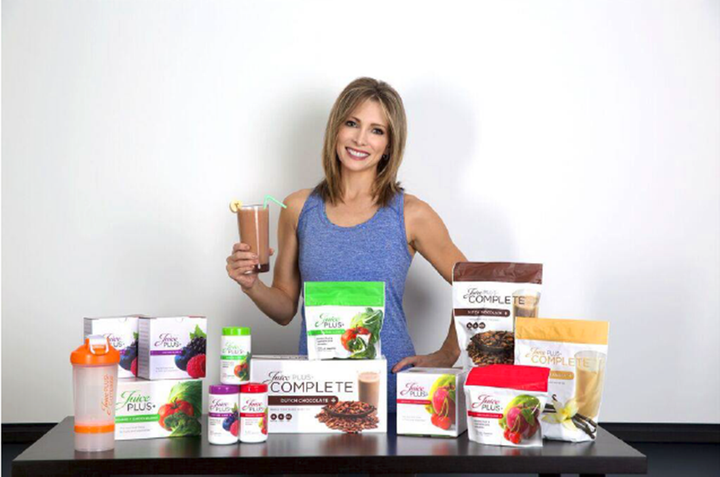 Originally from Oklahoma, Shannon fell in love with gymnastics at a young age. She competed in the 1992 Summer Olympics in Barcelona taking home five Olympic medals (2 silver, 3 bronze the most of any athlete in any sport) after breaking her elbow in a training accident just months prior to the Games. Then, in 1996, she represented Team USA once again as leader of the iconic "Magnificent Seven," which won the first Olympic Team Gold for Women's Gymnastics in United States history. She followed up during those Games as the first American to win gold on the balance beam. Miller retired at the age of 19 and remains one of the most recognized gymnasts in the world.
After retiring from Olympic competition, Shannon received her undergraduate degrees in marketing and entrepreneurship from the University of Houston and her law degree from Boston College. • Shannon remains a part of the gymnastics and Olympic communities as an analyst and commentator. Now retired from competition, Shannon has moved from Olympic athlete to advocate for the health and wellness of women and children. • Shannon launched her company Shannon Miller Lifestyle: Health and Fitness for Women in July, 2010. She continues to travel the country as a highly sought after motivational speaker and advocate for the health and wellness of women and children. • In January of 2011, Shannon was diagnosed with ovarian cancer, a disease from which fewer than 50 percent survive. Relying on her faith and lessons learned through sport she battled through surgery to remove the baseball sized tumor and followed up with an aggressive chemotherapy regimen. Shannon has remained open and public about her diagnosis and treatment and continues to empower women to make their health a priority. Shannon is currently cancer-free and continues to be a strong advocate for early detection, awareness, research and survivorship. • Shannon's book, It's Not About Perfect: Competing for My Country and Fighting for My Life, is her inspirational memoir written to encourage and empower others to break through and overcome their own personal challenges. • Shannon and her husband, John Falconetti have two children, son Rocco (2009) and daughter Sterling (2013).
What I Do Now: As a long-time advocate for women's and children's health and fitness, Shannon launched her company and brand in 2010 just six months prior to her own cancer diagnosis. The mission of Shannon Miller Enterprises, LLC DBA Shannon Miller Lifestyle is to help women make their health a priority. Targeted to women, with a focus on health and wellness, the organization offers tips on fitness, nutrition, pregnancy, motherhood, cancer, diabetes and heart disease awareness and more. Shannon Miller Lifestyle reaches the community through various programs, products and partnerships, including with The Juice Plus+ Company, with the aim of educating, motivating and inspiring all women to be their very best.
How I Applied my Sports Lessons to my Business:
• Shannon Miller applies the tenacity learned as a competitive gymnast and perseverance gained during her fight against cancer to Shannon Miller Lifestyle, encouraging women to live a healthy and balanced life. Through motivational speaking engagements, partnerships and events, she motivates women – just like her – to live their best life. • I started my company, Shannon Miller Enterprises, LLC, to take my passion for health and fitness and focus and grow it in specific areas. My focus on health began less as an athlete and more so after I retired. I knew how to take care of myself as an athlete but when I stopped, I was a bit lost. I had never had to think about calories because I burned so many training 40 plus hours a week. I had never been on a treadmill, all of my workouts were swinging on the uneven bars or tumbling on a balance beam. I realized I was gaining weight (4 dress sizes in a matter of months), not eating well-rounded meals and wasn't getting any exercise. Finally, I decided to apply many of the lessons learned through sport to my non-sport life. I began with a food journal and exercise log, just like I logged the number of beam routines I trained and what areas needed more work. I was able to see that I wasn't eating any vegetables and low on protein. I realized how little activity I was actually getting. It helped me focus on making my health priority. Out of that grew a deeper appreciation for health and fitness for everyday life. I watched women put themselves at the bottom of the to-do list when it came to getting to doctor's appointments. They would often feel guilty about taking time for a healthy meal, fitness and rest. I wanted my company to reassure women that this is not a selfish act. In fact, it is very unselfish because the bottom line is that if we aren't healthy we cannot be there for all of those who depend on us. I want women to be empowered to take control of all aspects of their health from nutrition and fitness to rest and recovery as well as some of the issues that we must be proactive and knowledgeable in dealing with like cancer, diabetes and heart disease.
Angela Naeth, Professional Triathlete, iracelikeagirl women's endurance team and community, multiple 70.3 Champion and Ironman Champion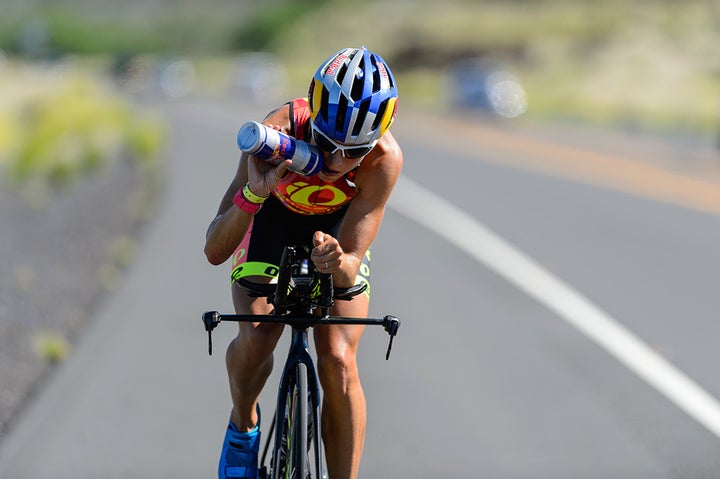 Growing up in British Columbia, Canada, Angela Naeth, known in the triathlon world for her prowess on the bike, is a multiple 70.3 Ironman Champion, twenty-five 70.3 podium finisher, and 2 x UNDER-9 Ironman Champion and North American Ironman Champion. With a Masters degree in Physical Therapy and Bachelor's in Health Sciences, Angela graduated in 2005 and worked as a pediatric and orthopaedic physiotherapist for three years. In 2008, she competed in her first triathlon and shortly thereafter made the jump into full-time racing. Angela has been a professional triathlete for 8 years. Already going under the infamous 9-hours in two Ironmans (including winning the North American Ironman Championships in 2015), Angela is focused on contending at the top level in her sport.
With female participation in the sport of triathlon hovering around 37%, iracelikagirl team and community was launched to encourage more women to participate in the sport. IRaceLikeAGirl provides opportunities for women of all ages/abilities to support, encourage and inspire one another in the sport of triathlon, promoting fitness, positive change, and connecting women across the world online and at sporting events. The platform provides a unique opportunity for new triathletes and seasoned veterans to be part of the same team, participating in a community that brings out the best in each athlete. IRaceLikeAGirl offers unique opportunities for women to participate in events, meet new people, and be part of team that highlights what it means to be a woman and race like only a girl can race. The online site offers training advice and community forums as well as race support from entries, personal challenges and training support. Access to a Members-only forum will allows individuals to reach out to Angela and other team contributors for support and advice.
How I Applied my Sports Lessons to my Business:
When I started the sport of triathlon, it was difficult to find encouragement and support on how to train, race and succeed in triathlon. I have learned how to not only train and race at a very high level, but understand the sport from equipment needs, to balancing life and connecting to one's community and fellow racers. Having this knowledge base, I am able to provide a unique community specifically for women to pass along these lessons. Being a competitive athlete has taught me a lot in starting this business. The constant change and learning in my sport helped me learn how I can do the areas of starting a team and business. You have to constantly be willing to learn and discover new ways. My sport has also taught me to manage my time effectively and stay organized - keeping these two key factors in a business are huge assets to prioritizing what needs to get done. The confidence from being an athlete has taught me to be open, communicative and celebrate the small success along the way. With a new business, these are key components when working with others and providing a service. I also have learned through my athletics thus far that you must learn not only from your success but your failures, and keep going. Same for business. :) You try one thing, it doesn't work, you try another and it does. Either way, keep working toward your goals.
Brent Hayden, Astra Athletica Apparel, Canadian competitive swimmer. Hayden was a bronze medal-winner in the 100-metre freestyle at the 2012 Summer Olympics in London. He was world champion in the same event in 2007 with Filippo Magnini of Italy.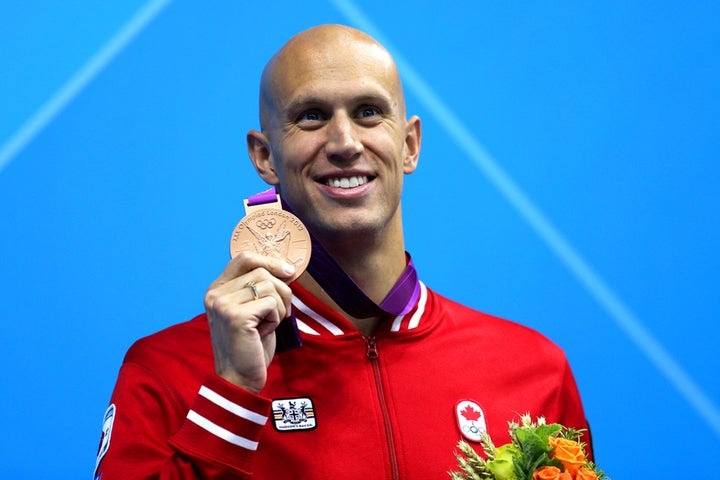 Brent Hayden is a former international swimmer from Canada. Hayden was a bronze medal winner in the 100m freestyle at the 2012 Summer Olympics in London. He was co-World Champion in the same event in 2007 with Filippo Magnini of Italy. By winning the 100m, Hayden became the first Canadian in 21 years to win a gold medal at the World Aquatic Championships. He was also the first Canadian to appear in the 100m final at the Olympics since Dick Pound at the 1960 Summer Olympics and the first Canadian to win an Olympic medal in the 100m. Hayden adds a further 3 silver and 1 bronze medal to his World Championship totals. He is the current reigning Commonwealth Games champion in both the 50m and 100m freestyle events. In addition, Hayden is currently the Canadian record holder in the 200m, 100m and 50m freestyle in both the short-course and long-course. He is also a former World Record Holder in the 4×100m medley relay, and the 4×200m freestyle relay.
We believe sweat is an achievement. Hard work is not about looking better, but about being better. Astra Athletica inspires and empowers your inner athlete with performance-driven, stylish athletic apparel. Whether you are a morning walker or a spartan runner, a trail runner or an after work jogger, an olympian or a highschool swimmer, a pro or an amateaur our designs move with you.
How I Applied my Sports Lessons to my Business:
I first came up with the concept of creating Astra Athletica shortly after the London Olympics. I was doing a lot of motivational speeches, and I realized I was always expressing the same story: that despite my age, my chronic back spasms/weaknesses, and personal problems that year (including a lot of self doubt), I was able to reflect on "the battle of the mind body and soul" from Isshin Ryu Karate, a style I studied until I achieved my first degree black belt before I decided to focus on swimming. This philosophy is depicted in three stars on the crest, which I had tattoo'd in my own style as a tribute to my late Sensei Tom after he passed away. To truly reach for the stars, a true athlete must first conquer their inner stars. When they can do that, you cannot set a limit on what they can achieve. So the stars represent the mind body and soul, but also is a visual representation of the Olympic podium.
Barry Word, Owner/CEO/President/Entrepreneur, SpeedPro, NFL Running Back
Barry Word spent 7 years as a running back in the National Football League. He played for the Kansas City Chiefs, New Orleans Saints, Minnesota Vikings and the Arizona Cardinals. He ran for 133 yards in his rookie year. However, in his second year he found that he was the third-string running back for the Saints behind two running backs drafted by the Saints before Word in the NFL Draft. He was then picked up by the Kansas City Chiefs, where in his first year with the Chiefs rushed for 1015 yards on 204 carries. He was given the NFL Comeback Player of the Year Award for his performance that season. Word was eventually traded to the Minnesota Vikings. He ran for 458 yards on 142 carries, which was second on the Vikings, a team that went without a 500-yard rusher that season. He was then signed by the Cardinals. Word played college football at the University of Virginia. He ran for 1224 yards, which is currently the fifth largest rushing yards total put up by a Virginia Cavaliers running back. He was also the Atlantic Coast Conference player of the year. He was drafted in the 3rd round, 62nd overall, by the New Orleans Saints.
If it's big and its printed, Barry World can make it! Speedpro Imaging Centreville provides large format, high quality graphics to help businesses make a Great. Big. Impression. Adopting the latest innovative technology, Barry partners with businesses to create eye-catching, professional imaging that broadcasts their companys' message. Barry's goal is to provide outstanding quality and unparalleled customer service. Whether someone needs a simple event banner or color matching for business branding – Barry has it covered! Some of the services he provides are: -Wall murals and indoor signage -Trade show displays -Event graphics -Vehicle wraps -Floor graphics Barry is proud to serve clients in Fairfax, Centreville, Manassas, Gainesville and surrounding communities in Virginia/Washington DC.
How I Applied my Sports Lessons to my Business:
"Being an entrepreneur isn't easy, because you're responsible for employees and their families. But it's worthwhile because you get to chart your own path, and be responsible for your own successes and failures." Barry says that he works his business like a team, just as he would work on the football field. While you work as an individual to grow your stats and grow your business, you also help your teammates excel by throwing blocks to open up a hole they can run through to gain yardage and score. When everyone does well, the whole team wins -- whether it's the internal staff team or the team of clients who turn to you for help. Barry attends conferences helping other retired and retiring NFL'ers transition from the playing field to business ownership. He says SpeedPro imaging is a good fit for him because of the camaraderie and team feeling he experiences. "Professional athletes should determine how they want to spend the rest of their lives while they're still playing. That can be difficult for some." "At conferences, I'll introduce retired players to several franchises that want to partner with former athletes. I'm ready to promote the wonderful attributes of business ownership and franchising. "Anything you do in life, whether it's on the practice field or in the boardroom, you get out of it what you put into it," says Barry.
Brian Saranovitz, Co-founder, Your Retirement Advisor. Professional football player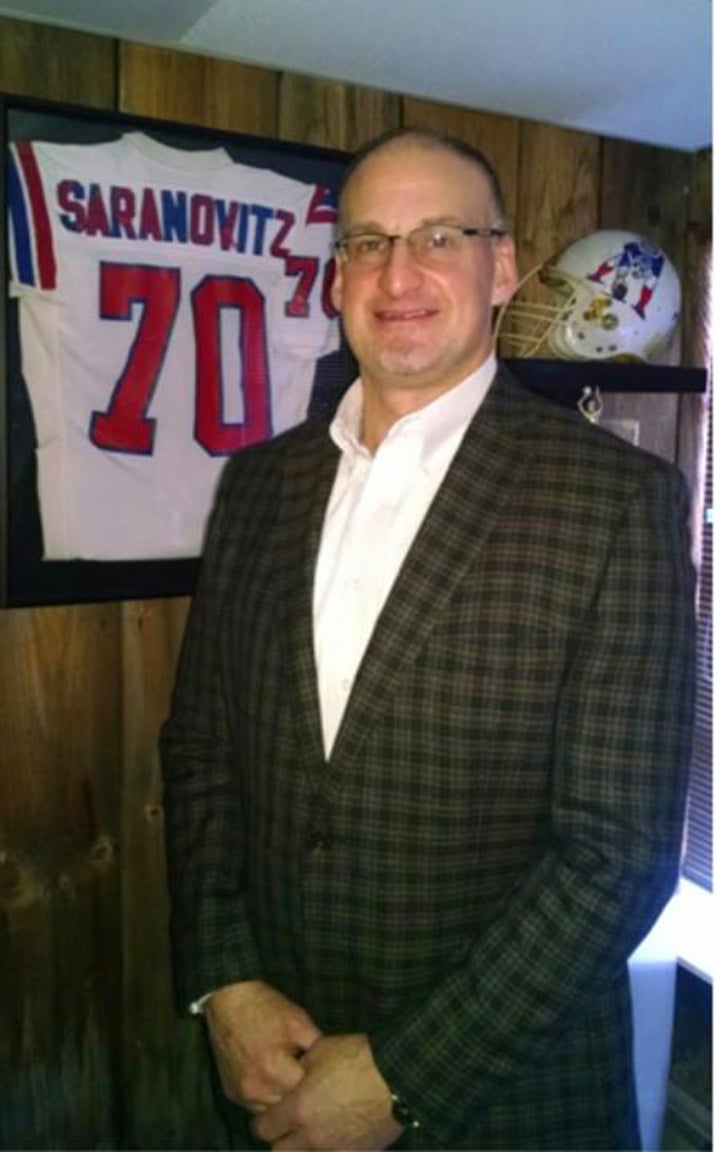 Brian, a former professional football player (most notably for the New England Patriots) and graduate of the University of New Hampshire, has been a financial advisor for over 30 years and is the co-founder of Your Retirement Advisor. As a jock turned geek, Brian is obsessed with retirement research and finding the best strategies for his students (he teaches retirement planning at local colleges) and clients. Brian has witnessed firsthand clients struggling to understand the myriad of issues they face while preparing for retirement. Brian played 1 year for the New England Patriots and due to a knee injury was released, but went on to play 1 year in USFL, 1 year in the Arena football league with the Pittsburgh Gladiators. When he's not reading white papers or books on retirement, Brian juggles spending time with his significant other, YRA co-founder Lynn Toomey, their brood of kids ranging in age from 14 to 29, and his large family and group of friends…many of whom are clients too! Brian believes in a balanced life (incorporating fitness, nutrition and smiling everyday), and the 80/20 rule…which means it's okay to have a little ice cream once in a while!
81% of baby boomers don't know how much money they'll need in retirement. Another 84% don't have a written retirement plan. Yet they control 80% of the assets in this country. Your Retirement Advisor's mission is to make preparing financially for retirement easier and more affordable, while guiding the transition into retirement with a "sustainable for life" financial plan. With its Retirement SolvedTM approach, the company focuses on teaching people how to save right today and spend right tomorrow. Powered by technology, process and research, the unconventional approach integrates education, guidance, analysis and strategy for efficient and effective, one-stop retirement planning.
How I Applied my Sports Lessons to my Business:
Sports teaches one discipline, competitiveness and passion...all of which are necessary to be a successful entrepreneur. Former pro football player Brian Saranovitz is using these skills and 30 years experience as a financial and retirement advisor to tackle a tough new opponent with the launch of his newest financial services company. The opponent: retirement. The team he heads: Your Retirement Advisor. While no longer a player, Brian has spent the last 30 years as an entrepreneur and coach. "In my financial services business I've coached a lot of people and in my private life I've used my sports knowledge to coach youth sports. While not the NFL career I thought I would have, coaching clients and kids has become a second passion." And while he's disappointed that a knee injury disrupted his plans for a long NFL career, he doesn't regret the tools and skills playing at that level gave him. He's applied so much of what he learned over the years on the field to coaching and to running his own financial services businesses. Today, Brian is focused on being the best retirement "coach" and retirement researcher he can be. That competitive spirit never dies. Brian is a tough advocate for his clients' financial well-being. "I've always asked "why" whenever anyone has told me something…whether that was playing professional football or attending a financial conference. 'Because' has never been enough for me. I've always sought out the reasons and the research behind the theories. The financial services industry runs amok with empty statements and misleading marketing claims, as well as extreme biases from the likes of insurance agents and stockbrokers. I've always wanted to provide a better answer than 'Because' for my clients. We both deserve more. This is the basis of my "Why". Your Retirement Advisor is my way to share both my obsession with being the best you can be, while making the best of what life gives you. Everyone knows you won't be able to play football (or work) forever so however long your career is, you just take that mindset and that work ethic to be ready for every play, and apply it in your life, in your work and in your retirement. Loving what do and being happy...whether it's playing a professional sport or running your own company is what matters most.
Jim Moss, CEO and Chief Happiness Officer, Plasticity Labs, Professional Lacrosse Player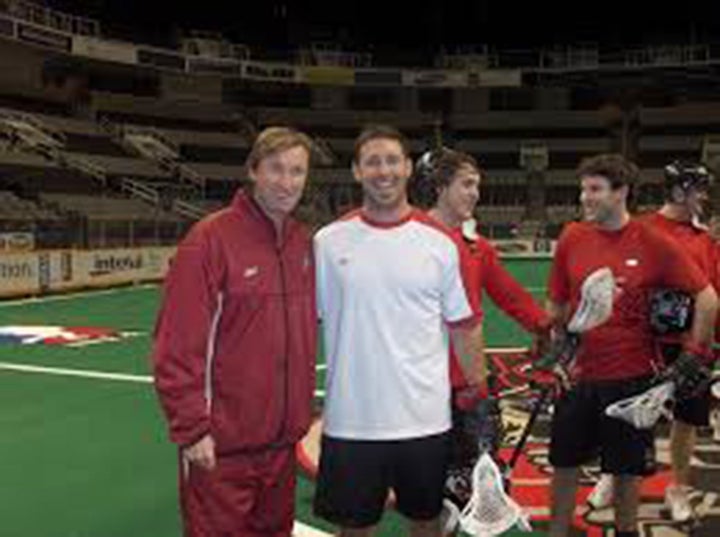 Jim Moss, Chief Executive Officer of Plasticity Labs, is on a mission to give 1 billion people the tools to live a happier, higher-performing life. Jim is a former gold-medal winning, professional hockey player and professional lacrosse player. He's played in four world championships in two different sports, he coached the Stanford Girls Lacrosse team and spent his life committed to helping at-risk youth leverage the skills of lacrosse to improve their life experience. Jim is a California, and Canadian Lacrosse Hall of Fame inductee and is in the NLL Record books for the "Fastest First Game Goal". In 2009, he contracted West Nile, Swine Flu and the post-viral illness Guillain Barre Syndrome, which rendered him acutely paralyzed. Using gratitude, and the psychological skills that helped him to become a high-performing athlete, Jim would walk out of the hospital six weeks later. This moment was a catalyst for Jim and and his wife Jennifer Moss, who started up a software company to train the traits of psychological fitness. They realized that high-performing athletes learn how to develop the mental skills of Post Traumatic Growth while average adults and youth don't receive this training. Jim and Jennifer now work with global corporate partners and in schools around the world, to increase individual and group happiness, health and high-performance.
Plasticity Labs is a wellness platform that measures and coaches the traits of happier, healthier, higher-performing people. The company offers a mix of technology and in-person consulting for organizations like banks, retail and hospitality; government groups like the military and public health; and in education - working with students as young as three years old, all the way to post-graduate school students in their 50s.
How I Applied my Sports Lessons to my Business:
Jim realized very early in his recovery process, that his sports psychology background was helping him to rebound. He took on walking like he was in a gold-medal winning game. Although he was playing pro in the US, as a Canadian citizen, he would play for Canada when they won the gold medal. They'd lost to the States for the last 28 years - so this was going to be their year. Jim realized that in this game he would not be the Captain but play the role as a grinder. Do the work, every single day and be grateful in every moment to be there on that field. This was the same approach he took to walking. His optimism was contagious - it made everyone around him want to help. It was a bridge to his healing. And, he had a goal - to be there in the delivery room as his daughter was born. Jim would leave the hospital and walk back in only two weeks later to be there for his daughter. It was his gold medal goal - to be there.
Dave Jones, President, M is Good Ad Agency, Hockey Player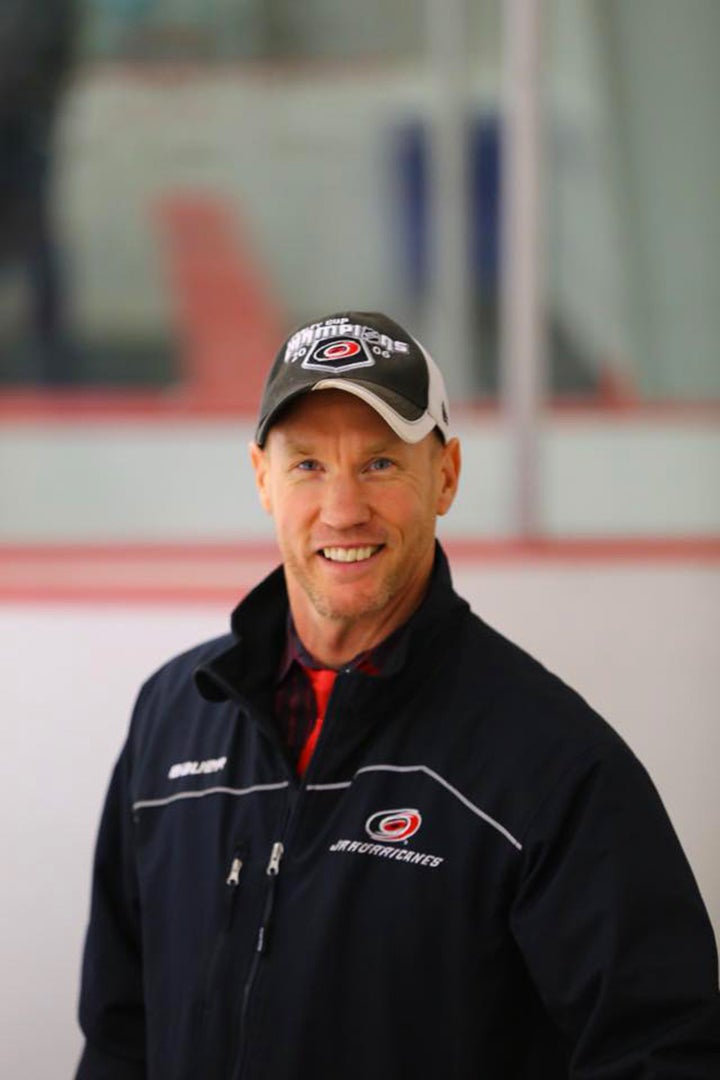 Dave grew up in Western Pennsylvania and spent most of his early childhood and adult life in and out of hockey rinks around the world; playing in cities such as Ottawa, Cleveland, Pittsburgh, Kalamazoo, and Grand Rapids. His love and skill for hockey lead into a professional career in Europe playing in many countries including Luxemburg, Russia, Slovakia, Switzerland and finally Germany.
For over 13 years, Dave has worked NHL, NFL, Track and Field, and Crossfit athletes with their mental preparation, and hundreds of organizational leaders and executives around the world. Dave's personal vision is to unify excellence in the marketplace. He has founded 4 thriving companies in the Raleigh North Carolina community. Dave Jones has B.S in Management Studies from the University of Maryland . European Division. He has a Masters Degree in Counseling Sports Psychology. Along with his executive duties at M is Good, Dave is a sports consultant who coaches CEOs, executives, professional athletes to help achieve their vision, by executing and developing mental skills training, and enhancing thought blocking techniques. He works with organization leaders on their strategy, execution and communication, and managing the gaps between employees and management.
How I Applied my Sports Lessons to my Business:
As a thought leader and highly motivated individual, I weekly engage with executive teams by consulting on analytics, oversight of talent initiatives, and one-on-one coaching. I have helped leaders improve the effectiveness of their organizations, by utilizing practices such as strategic planning, mental skills training, organizational assessment, and team interventions. Playing hockey at a competitive level has taught me to be committed to a process, purposeful in the team vision, and tenacious for executing team play and commitment. I love to apply rigor to process and accountability I have also served 4 years in the United States Air Force. My wife I currently reside in Raleigh, NC and have two young boys.
Richard Eckersley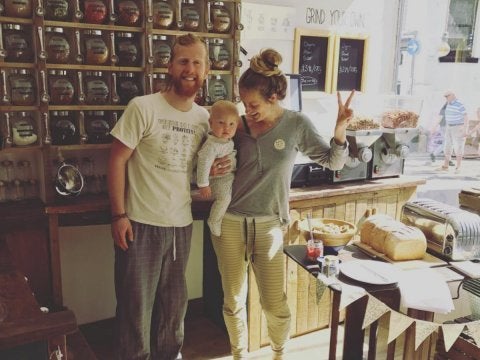 Richard began his career as a fullback at Manchester United in 2004, before joining Burnley in 2009 under a four-year contract, and eventually going on to Toronto FC.
Professional soccer player turned packaging-free supermarket owner. The concept is simple, customers bring their own pots and jars to purchase the shop's organic-only produce.
Tywanna Smith, President of The Athlete's Nexus and former professional basketball player 2005-07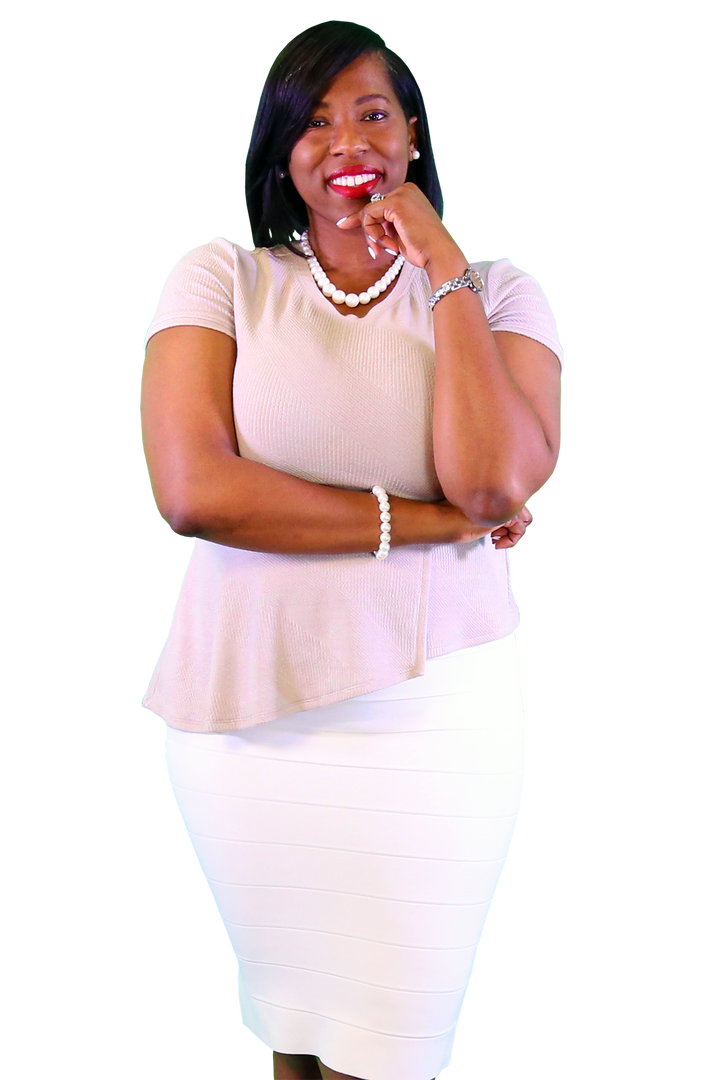 Tywanna Smith is President & Founder of The Athlete's NeXus, A Sports Marketing & Business Management solution for today's professional athlete. She has several years of experience working with professional athletes in a financial and business capacity. Smith earned her Bachelor of Business Administration (B.B.A.) in Marketing and her Master of Business Administration (M.B.A.) from The University of Mississippi (Ole Miss). She was also a four-year starter for the SEC program's women's basketball team, eventually taking her talents to Europe for a 2-year professional career in Holland and in Spain. Upon retirement from professional athletics, Smith entered the corporate world with Merrill Lynch, as a Financial Advisor to several professional athletes. In addition to handling her client's finances, Smith has also managed the business and marketing affairs of several current and retired NBA, NFL, and overseas athletes. Over the past 10 years, Smith has helped over two dozen professional athletes protect their assets, evaluate business opportunities, secure marketing endorsements, coordinate community service events and appearances, start non-profit organizations, and make significant life decisions. She has also connected her clients with reputable industry specialists, such as attorneys, accountants, real estate specialists, travel agents, publicists, custom clothiers, and personal trainers. As a Registered Financial Representative, Entrepreneur, and Best-Selling Author of Surviving the Lights: A Professional Athlete's Playbook to Avoiding the Curse, Smith takes pride in her business professionalism and integrity. Her mission is to EDUCATE sports families, to EMPOWER athletes, to ELEVATE the game! She is committed to helping professional athletes become better citizens, better role models, and better businessmen.
The Athlete's Nexus is a sports marketing and business management group for today's NBA, NFL, and overseas athletes. Our objective is to manage every aspect of an athlete's very complex and fast-paced lifestyle, so that they can focus on their craft. As a team of former athletes and sports professionals, our experience and expertise make us the perfect solution to serve an athlete's needs. We utilize a very unique model to create marketing strategies for our clients that lead to long-term success. By focusing on personal branding, skill development, and public relations, we create additional income opportunities and post-career partnerships for each athlete. We use digital strategies and coaching programs to connect our clients to their fans, the media, their communities, their next careers, and various business partnerships. We have helped over two dozen professional athletes over the past decade.
How I Applied my Sports Lessons to my Business:
It is no secret that many of the most successful business professionals are former athletes. The skills that we perfect as athletes, extend well beyond the court or field. Here are the 3 skills that allowed me to transition from a successful athlete to a successful businesswoman: • Leadership o From high school through the pros, I always earned the position of being captain of my sports team. I took pride in being responsible for others, leading by example, and sacrificing whatever was needed for the common goal. I've found that in business, taking initiative, making decisions, and holding myself accountable are other leadership qualities necessary to be successful. • Listening skills o To be a successful athlete, it was always important for me to listen to my coaches for guidance, but also my teammates to make the necessary adjustments. Likewise, as a business owner, I have learned to apply those same listening skills to my employees, clients, colleagues, and mentors. This is important to remain relevant and maintain valuable relationships. • Social skills o Everyone knows that playing a team sport is a great tool to work on communication skills. This is so important in business, because any idea or concept needs multiple individuals to execute it. The ability to relate to my clients and support my team has been vital to my success as a businesswoman. Relationships always matter! Since 95% of company CEOs are former athletes, most athletes are preparing for the business field right now without even knowing it. I am grateful for my sports experiences, because they have allowed me to found and lead The Athlete's Nexus to help other athletes.
Jack McNamara, CEO & Founder, Tru, Inc. (Former Div 1 Athlete and Retired Pro Ice Hockey Player/2 Seasons in top leagues in Denmark, Slovakia, and Norway)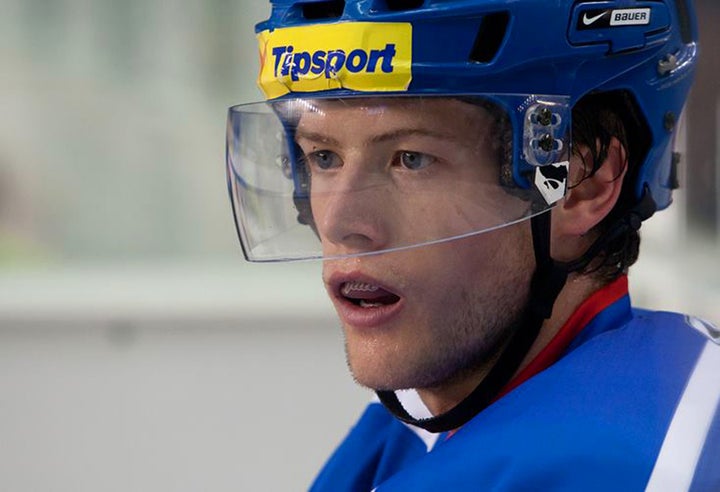 Jack McNamara left Colgate University and a div 1 hockey scholarship behind in order to chase a dream of playing pro hockey and starting a business. Despite no contract offers, Jack traveled across the pond to Europe on a 1-week tryout and landed a deal in Denmark's top league and a spot in the country's top incubator, Copenhagen School of Entrepreneurship. Following a second season in Slovakia's Extraliga and Norway's Get-Liguen, Jack moved to NYC to participate in two accelerators, Startup 52 and Food-X to start Tru, Inc. Following a successful Kickstarter campaign and investment, his team launched TruEnergy.
Fed up with artificial energy drinks and over-sweetened sports drinks, Jack McNamara, a former pro athlete, formulated TruEnergy Sport Shot. Powered by green tea, TruEnergy is infused with 10 vitamins, antioxidants, and 5 electrolytes from coconut water delivering a natural boost without the crash. With a focus on sports retailers and those living an active lifestyle, their team has already landed partnerships with Roche Bros, Star Market, Pure Hockey, and A&B Vending (largest in NE).
How I Applied my Sports Lessons to my Business:
As an athlete, one has to overcome with the mental ups and downs of the season in order to play well and achieve a winning season. Entrepreneurship is no different. With each new milestone in the business comes a whole new minefield of problems. The entrepreneurs who stay even headed and balanced in order to accomplish the task at hand have the best chance of success. The athletes who keep it simple, stay focused on the major goals, take care of their bodies, and keep track of their goals win championships; while, entrepreneurs who stay task oriented, keep their priorities in line, avoid distractions, and deliver on milestones are the ones who get acquired, IPO, and create long lasting businesses.
Natalie DeRatt, Founder of Carmen & Grace Communication, retired USA and GB Bobsled Athlete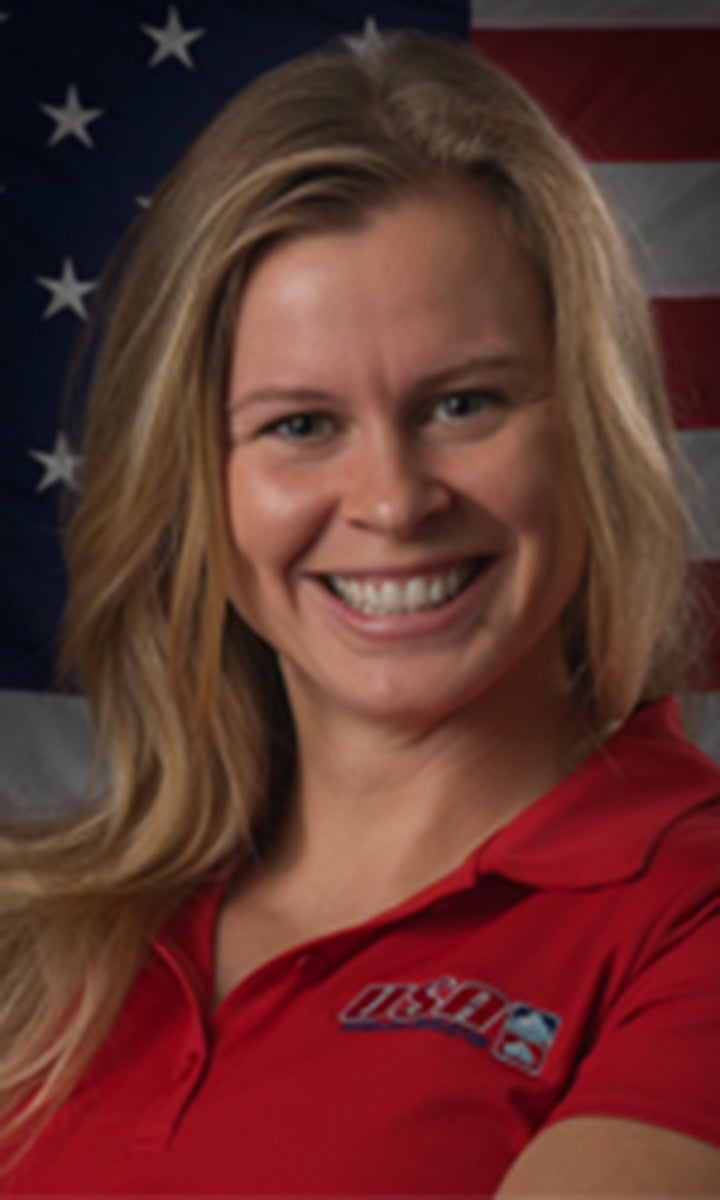 A retired bobsled athlete, I spent one season representing Team USA in bobsled with Pilot Jazmine Fenlator. During that season, we placed 3rd overall in the World Cup standings, and 6th at World Championships in Winterberg. I then 'traded' myself to Great Britain (where I was born) and slid for them for 1 year, helping pilot Mica McNeil place her highest at World's she ever has. Before that, I ran track for many years - qualifying for NCAA's and Olympic Trials twice.
My business is an online communications firm, helping small to medium size brands - mostly in the outdoor industry - grow and thrive. I assist in all forms of organic marketing, from social media, to PR, to event management.
How I Applied my Sports Lessons to my Business:
Being an athlete first, and an entrepreneur second has helped me tremendously. Sports - and being on a world championship level team - helps you figure out time management, inner motivation, and getting s*!t done on a tight timeline. It also helps you deal with all forms of people and environment - from enhancing your customer service abilities, to taking criticism and suggestions in stride - and bettering yourself from them. Just like training every day for sports, you can apply the same principles to getting better in your field of work.
Marcus Damas , Founder , Fueled by Culture , Professional Basketball Player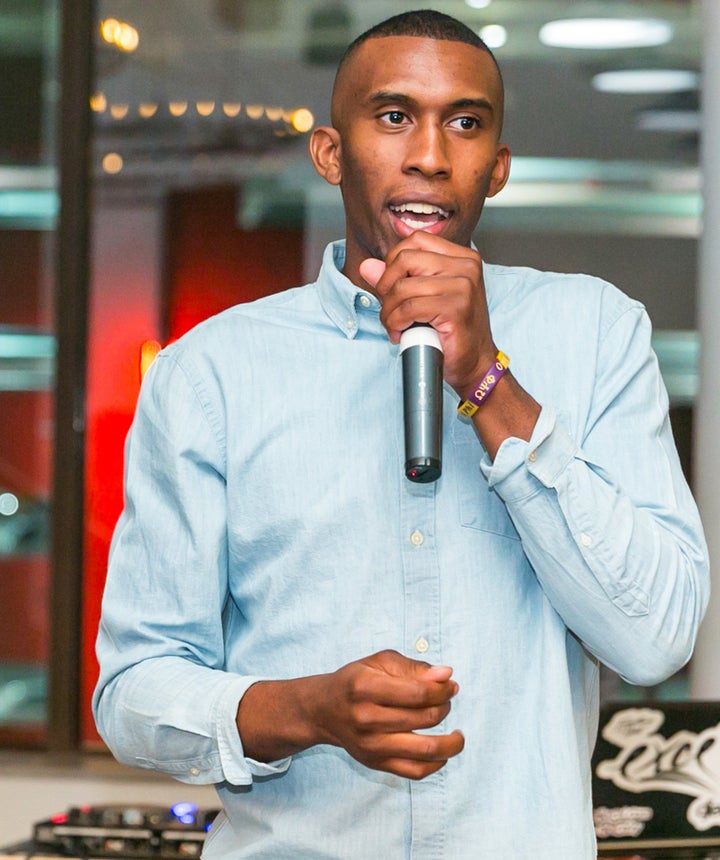 Marcus Damas is an American Entrepreneur , retired professional basketball player, and devoted husband and father based in New York City. Before Playing in Sweden's professional basketball league for Solna Vikings, Marcus played Small Forward for the Towson Tigers, Towson University's NCAA Division 1 team in the state of Maryland, where he is on the top 20 all time scoring list. Following his basketball career, Marcus returned to New York City to pursue a career in creative leadership as the Founder of Fueled by Culture. Fueled by Culture is a burgeoning creative marketing agency that specializes in connecting and empowering brands with influencers through innovative content and experiential event programming. FBC clients and partners include Avion, Lyft, Hooch, and Postmates to name a few. Marcus Damas is also a key note speaker at marketing conferences around the world.
Fueled by Culture is a burgeoning creative marketing agency that specializes in connecting and empowering brands with influencers through innovative content and experiential event programming.
How I Applied my Sports Lessons to my Business:
Basketball is a team sport and so is business. In basketball you have to understand different personalities just like in business. Basketball also relies heavily on play calling and running an offense effectively, if one person is not on the same accord in the offense all else fails JUST LIKE IN BUSINESS.
Drew Westervelt, Founder + COO of HEX Performance; former pro Lacrosse player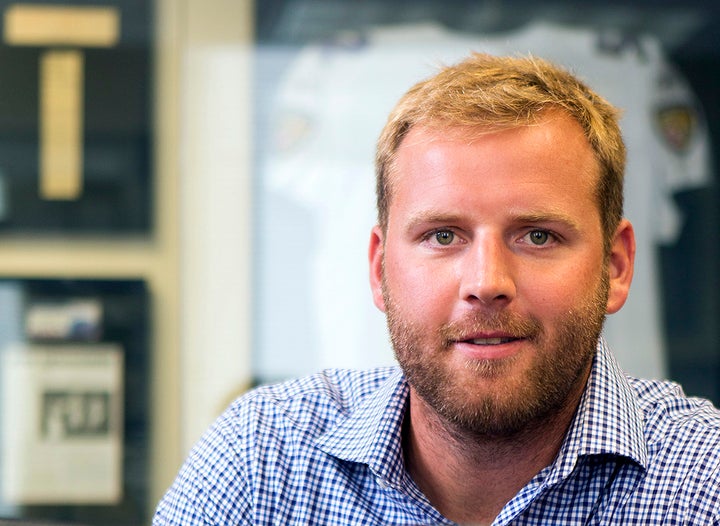 As a 9-year former professional lacrosse player, Drew Westervelt has traveled the world competing and performing at the highest level, discovering first-hand the challenge of washing performance wear and athletic gear. After graduating from UMBC in Baltimore,MD (also his hometown and where HEX is now headquartered), Drew played professional lacrosse in the MLL, NLL and with Team USA. While traveling every week to compete, he noticed that his apparel and tech gear would still stink, even after they had been washed. He discovered that odor meant bacteria was alive and well in his laundry. After researching traditional laundry detergents, he couldn't find a solution. so he partnered with scientists in the cleaning industry. And that's where HEX Performance was born. Drew's rejection of the status quo and his experience in team management both on and off the field led to the development of HEX products that are changing what clean means for laundry today.
HEX Performance Advanced Detergent is the first detergent inspired by activewear + designed for all laundry. While traditional detergents use outdated formulas and aggressive fragrances that mask odor trapped in fabrics, HEX is completely different. The biodegradable formula was built for modern fabrics and actually eliminates stink. HEX is the only detergent of its kind, cleaning sweat, dirt, stains, and stink caused by bacteria, mold and mildew out of all fabrics while remaining extremely eco-friendly and skin-friendly. In short, HEX solves stink. You can find HEX in over 3,500+ retail locations nationwide.
How I Applied my Sports Lessons to my Business:
Sports teach us valuable lessons, from focusing on the goal at hand to persistence and dedication. Years of pro sports drilled these lessons in even further, until they became apart of who I am and how I run my business. Here are my top 3 lessons learned from playing sports that translate into my current business: 1 - Be Prepared: Everything worthwhile takes time, and it often evolves and pivots. The worst thing in life is being unprepared. Everything takes longer than you think! The path from inception of an idea to "success" and bringing it to life is full of challenges – just like training to be the best athlete and competitor you can be. Implementing lessons learned is key to growth & being better moving forward. 2. Trust Your Team: You cannot do it all– nobody can! Trust your teammates enough to let them do their work. If you try to micro-manage everything, nothing will get done. And these days, we all need to be quicker. Surround yourself with great people. Challenge them, and be challenged by them. Identifying team goals and metrics to achieve those goals is key to a positive trajectory. 3. Ask for feedback... and listen! Whether you're an athlete or business owner, customer feedback is similar to watching film of your performance – It doesn't lie. Constructive and real feedback is sometimes hard to listen to, but it always helps build stronger products or services. And it opens your mind to new and often differing opinions.
Tyler Sickmeyer, CEO, Fidelitas Development, Minor-League Basketball Player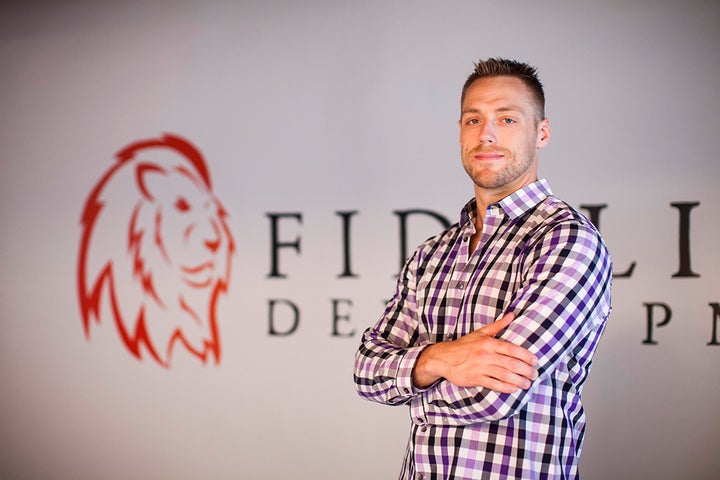 Tyler Sickmeyer is a marketing thought leader and Founder of Fidelitas Development, a full-service marketing and advertising agency that has served clients around the world. As the CEO of Fidelitas Development, a full-service marketing and advertising agency, Tyler leads a team of marketing thought leaders and consults clients on marketing strategy and ROI measurement. He also serves on the board of Live Ventures (NASDAQ: LIVE). Tyler sustained a broken foot his prior to his senior season of college basketball, and with his business professor's blessing, left school early to rehab and pursue his dreams on and off the court. While growing his agency over the past nine and a half years, Sickmeyer has played for multiple minor league basketball teams, including the IBL's Southern Illinois Truth, the IBA's Kankakee Soldiers, and the ABA's San Diego Surf. A new father, Tyler currently trains six days a week and plays locally but looks forward to returning the court in the future.
Fidelitas Development is a full-service marketing, advertising, and public relations agency that helps clients build brand loyalty through intentional story telling. Fidelitas Development serves a variety of clients in the retail, direct to consumer, eCommerce, luxury, and sporting goods industries. Fidelitas was founded by Tyler Sickmeyer in 2008 and is headquartered in San Diego. Fidelitas Development differentiates itself by serving clients as an unbiased strategic partner that, in addition to developing strategy, complements in-house marketing and eCommerce teams with the resources needed to create and execute ROI-driven campaigns that produce measurable results for clients.
How I Applied my Sports Lessons to my Business:
Basketball and business really aren't that different. There are several lessons that I learned on the hardwood that I still use inside the office at Fidelitas to this day: Communication is critical. In basketball, teams that play great defense are always talking to one another. Corporate teams are no different. Great teams communicate with one another and trust each other to fulfill their respective roles. Be coachable. As a basketball player, ever since high school I've carried a reputation as being a coachable player. If someone has great advice that's going to make me better, I want to hear it. Even as CEO, I'm always looking for feedback from teammates, clients, former clients, and of course my business partner (who also happens to be my wife). Hard work beats talent that doesn't work hard. I wasn't necessarily the most gifted athlete on any team I played on; I simply outworked my competition. Even in the minor leagues, I would come in and lift weights the morning before a game. I'd sneak into the gym on off days to get shots up. I knew that I wasn't gifted enough to coast through a season- I had to outwork everyone and earn everything I received. Business certainly is no different. We'll never truly be the brightest person in our industry- there's always someone better. But we can be the hardest working. For me in my role as CEO, that means taking care of work instead of mentally checking out into a movie on flights and listening to podcasts and audiobooks while walking my dog and son in order to stay sharp on the latest trends. Surround yourself with successful people. While it's possible to achieve your goals in the midst of negativity, it certainly is a lot harder. I go out of my way to surround myself with high-energy overachievers that love what they do and care about executing with excellence. Both on the basketball court and in the board room, positive energy is contagious. A great team can lift another player or entrepreneur up, just like a team of lazy ball-hogs or selfish, unmotivated employees are almost impossible to overcome.
David VIlla, Professional Soccer Player, World Cup Champion, currently Captain/MVP of MLS team NYCFC (New York City Football Club)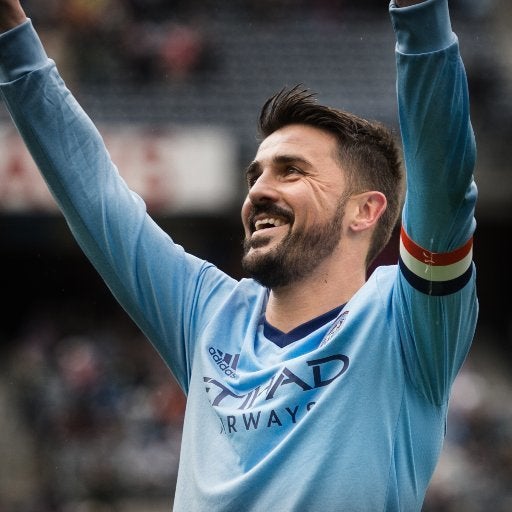 David Villa is a force on and off the field. Having spent most of his career in Spain, where he played for legendary clubs like FC Barcelona, Valencia CF and Atletico Madrid, he took his talents to America three years ago to be first ever signing for MLS expansion team New York City Football Club (which is co-owned by the NY Yankees, and they also play at Yankee Stadium). David has won every major championship that has come with the sport, including a World Cup.
When David Villa came to America, he saw that the he could help grow the sport of soccer in this country with his background, experiences and pedigree. He did not want to be seen just as a soccer player, he wanted to create businesses in and around the sport to help create more fandom, to increase its popularity, and to bring more mainstream appeal to a sport (and a league) that is relatively very young. In a few short years, not only has he attracted a number of prestigious marketing deals with Verizon, Heineken, McDonalds, Proctor & Gamble, etc. - he has also started a network of soccer academies around the country (and the world) that teach the Spanish methodology of the sport to America's young rising stars. (PS The best players in the world currently come from, or currently play in, Spain). He also has a sports marketing & representation agency that scouts and signs emerging talent to send overseas, while also helps broker deals for international players to come to America. He also has a creative studio that produces soccer-related content for brands and media companies, along with an event agency that produces soccer-related events and experiences for the die-hard and novice soccer fan. Lastly, he just recently launched a game/app called "David Villa Pro Soccer" that is available on iOS and Android so he fans around the world can have the opportunity to play against him in a video game and win prizes.
How I Applied my Sports Lessons to my Business:
Surround yourself with the right team, and bring the best out of your teammates. Show a commitment to growing the sport in America and be a good role model. Spend time with the community, especially the youth. Always make time for the fans. The only way to create a legacy is to set an example with your actions. Learn how to overcome losses and defeats by training and working harder the next day.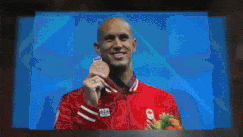 Related
Popular in the Community