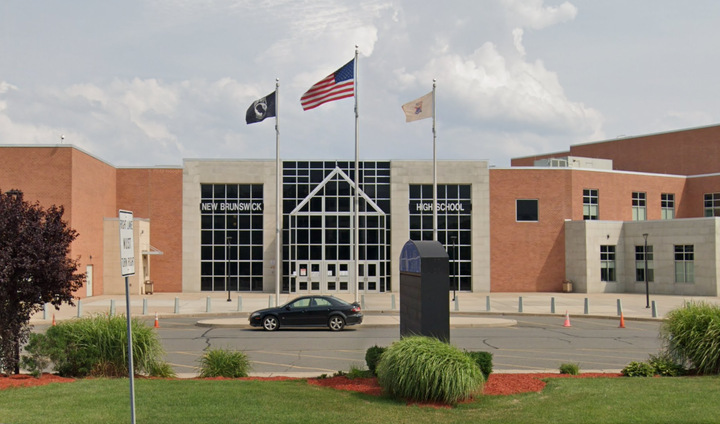 A New Jersey woman is proving that a seemingly whimsical movie plot is much more unsettling when executed in real life.
Police and school officials accused Hyejeong Shin, 29, of providing a forged birth certificate in order to enroll at New Brunswick High School.
Officials announced the news during a New Brunswick School Board meeting Tuesday night, according to a video of the meeting captured by New Brunswick Today.
Shin allegedly attended classes for four days last week, but spent the majority of her time with guidance counselors who were trying to get more information on her, New Brunswick Superintendent of Schools Aubrey Johnson said during the meeting.
Once the "ruse" was discovered, Shin was barred from district property and "all the appropriate authorities were immediately notified," Johnson said.
"This is an unfortunate event," he added.
Shin was charged Tuesday with providing a false government document with the intent to verify one's identity or age, which is a third-degree crime, according to the New Brunswick Police Department.
"Specifically, Ms. Shin provided a false birth certificate to the New Brunswick Board of Education with the intent to enroll as a juvenile high-school student," the police department said in a statement shared with ABC News.
Under state law, New Jersey school districts must immediately enroll a student without a guardian or commonly required paperwork, per local outlet NJ.com.
Johnson said during Tuesday's school board meeting that the district will "take a look at our processes" in enrolling students in hopes of avoiding this situation again.
Students who came in contact with Shin were asked not to engage with her again "either remotely or in person," Johnson said during the meeting. Parents of students the woman came in contact with, as well as all other parents of children in the district, were notified of the incident on Tuesday.
Students from New Brunswick High School attended the school board meeting but did not have the opportunity to speak, they told New Brunswick Today:
The teens were outraged by the incident and concerned for their own safety.
One male student alleged to New Brunswick Today that Shin had texted several students and tried to lure them to a specific street.
Another female student told the outlet she was in a class with Shin and walked her to classes in order to make her feel "comfortable in a new school." The same student said she now feels "taken advantage of."
"Now knowing she was a 29-year-old woman makes me question how safe I am in this building," the student said as attempted to hold back tears. "I gave this woman my personal information in case she ever needed help moving around the high school. Last night she contacted me ... asking how I was. As soon as I saw the message, I blocked the number and couldn't fall asleep for the next two hours."
Related
Popular in the Community