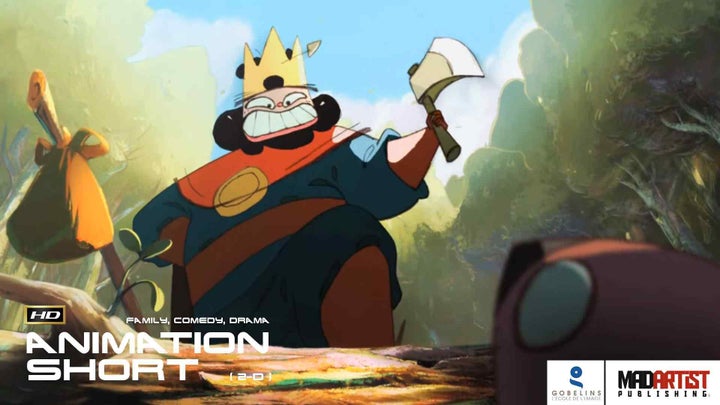 Having just arrived in a wood, a king wants a beaver to help him build a castle.
LE ROYAUME / THE KING AND THE BEAVER (2010) Animation, Comedy, Drama, Family Produced at GOBELINS, l'école de l'image (www.gobelins.fr)
CREDITS: Created, Directed and Animated by De Nuno Alves-Rodrigues, Oussama Bouacheria, Julien Chheng, Aymeric Kevin, Sébastien Hary, Franck Monier, Ulysse Malassagne. Music by Mathiue Alvado, Violin by Justine Vervelle, Flute by Johane Favre-Engel. Music Mix by Benoit Navarret, Sound Design by Vincent Hazard. Sound Effects By Andre Fevre. Mix by Julien Alves. Clement Naline.
AWARDS: • Best Digital Character, View Award 2010, Italie • First prize of the public, Future Film Festival 2011, Italie • PISAF 2010, Corée du Sud • VIEW Award 2010, Italie • International Short Film Festival Leuven 2011 (ISFFL), Belgique • Festival International du Film de l'Etudiant 2011 (FIFE), Maroc • Festival International du Court-Métrage Etudiant de Cergy-Pontoise 2011, France • Ici et demain 2011, Festival artistique étudiant (Paris), France • Festival National du Court Métrage Etudiant 2011, France • SIGGRAPH 2011, Canada
If you're an illustrator wanting viral exposure of your portfolio and wish to license your existing artwork to Advertising Agencies, Magazines Studios. Join http://illustrationvault.com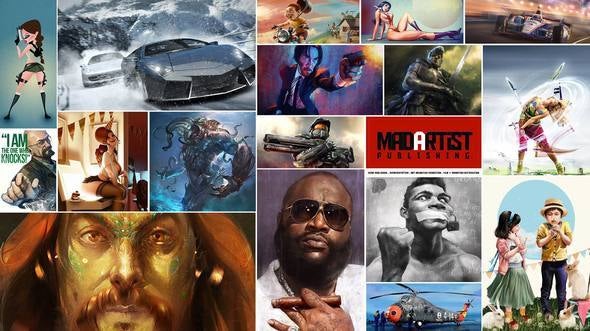 About Mad Artist Publishing (MAP)
Mad Artist Publishing offers unparalleled branding services, tools and promotion services to Illustrators & Animators that wish to make a living doing what they love. MAP provides professional publishing and self-publishing services with instant credibility marketing and award winning video editing and film and television video production.
Mad Artist Publishing (MAP) is the exclusive contributor to Huffington Post's FILM & Entertainment section on the latest news on Artists, Animation and Creative Industry. MAP operates Mad Artist Group Ltd, Sketchoholic.com, World Animation Film Festival and illustrationVAULT.com connecting talent with employment and licensing opportunities. MAP operates a popular CGI Animation channel www.youtube.com/madartistpublishing and has published 50+ book titles including Jason Seiler's The Complete Artist Book: How to succeed in the creative industry, How to Bond, Steve Jobs: Artist Tribute and ROBIN WILLIAMS: Artist Tribute.
MAP has solidified it's place in the creative community and continues to create opportunities for artists to earn a living at their craft. In addition to printed and digital publishing, MAP offers video and post production services for film, television and animation, currently producing The Uber Experiment reality show.
It's time to take your career to the next level, get on the MAP.
Popular in the Community