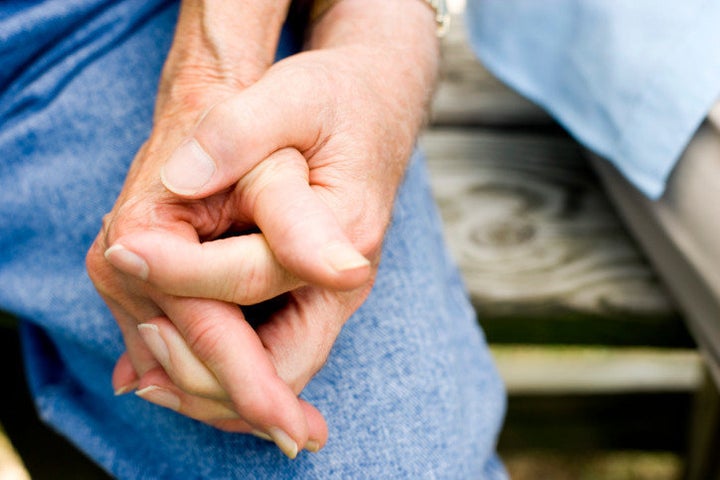 For survivors of cancer and other diseases, sex can be a difficult and painful thing. But that doesn't lessen the human need for love and romance.
Enter 2date4love, a new website created by Laura Brashier, a 50-year-old cervical cancer survivor. The site launched at the beginning of this month.
The website is aimed toward people who cannot have sex, either due to disability, or caused by disease. For example, certain cancer treatments leave patients unable to have sex.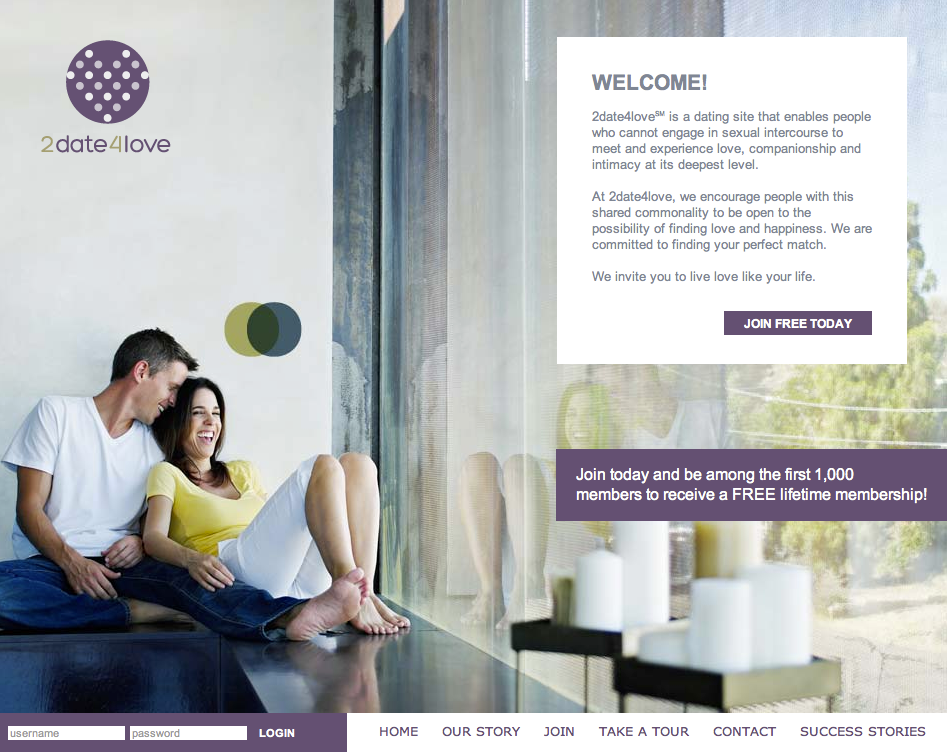 The idea for the website comes from Brashier's own personal frustrations. The 50-year-old hairstylist, who lives in Rancho Santa Margarita, Calif., underwent chemotherapy and radiation treatments after being diagnosed with stage 4 cervical cancer when she was 37. The radiation left scar tissue inside her vagina that makes it impossible for her to have sex without feeling pain, the Orange County Register reported.
Since then, Brashier said she had trouble dating men because she didn't want to broach the subject of sex -- and her inability to have it. And that's what inspired her to start the website, the Orange County Register reported.
2date4love is a dating site that enables people who cannot engage in sexual intercourse to meet and experience love, companionship and intimacy at its deepest level. At 2date4love, we encourage people with this shared commonality to be open to the possibility of finding love and happiness. We are committed to finding your perfect match.
"Once you take sex out of it, people are still looking for companionship," Brashier told the Orange County Register. "It's about finding someone to share your sacred space with, to have someone in your life where it's you against the world."
Problems with intimacy after cancer are very common, gynecological oncologist Dr. Ilana Cass, of the Cedars-Sinai Samuel Oschin Comprehensive Cancer Institute in Los Angeles, told ABC News. With radiation in particular, thickening of the vagina is common, which can make it difficult for women to have sex.
In addition, some women experience premature menopause -- where they have hot flashes, stop having their periods and have a lowered sex drive -- while men may face erection problems, according to the National Cancer Institute.
Popular in the Community