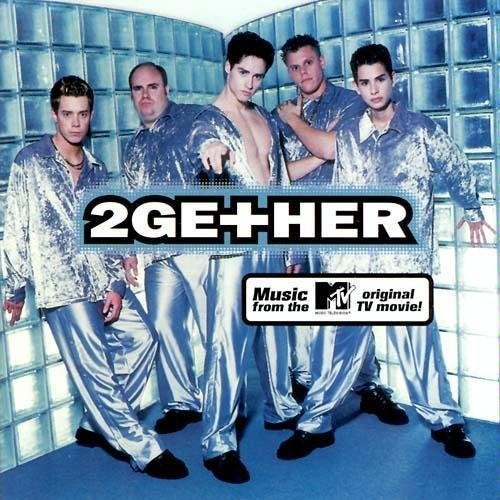 It's really happening: U + Me = Us getting excited about the return of 2gether.
The parody boy band from MTV's 2000 smash hit movie of the same name has taken the first step in their previously reported reunion.
This weekend, the following was posted on the "2gether The Reunion" Facebook page, run by the four living members from the original band -- Alex Solowitz (Mickey), Kevin Farley (Doug), Evan Farmer (Jerry) and Noah Bastian (Chad):
EXCITING NEWS!!! It seems that there's a solid date in place for a 2gether reunion! The guys will be at the Jon Lovitz Comedy Club at Universal City in Universal Studios in LA, on the 4th of May 2012 at 8pm! There'll be interviews with the guys and they'll also perform some songs. If you can't make the show, it will apparently be streamed online via Farley Bros Radio. Spread the word! :)

After the success of the band's debut MTV movie, the network brought the boys back for "2ge+her: The Series." But the show ended in 2001 when member Michael Cuccione passed away in 2001.
On the "2gether The Reunion" Facebook page, it's explained that Solowitz and Farley met up for dinner in LA in November, leading them to ask via Facebook if there was any interest in a 2gether reunion. Fans went crazy, Bastian and Farmer joined the cause and seemingly, it's now actually happening. However, the event is not yet posted on the Jon Lovitz Comedy Club website.
Stay tuned for more and in the meantime ...

Related
Popular in the Community