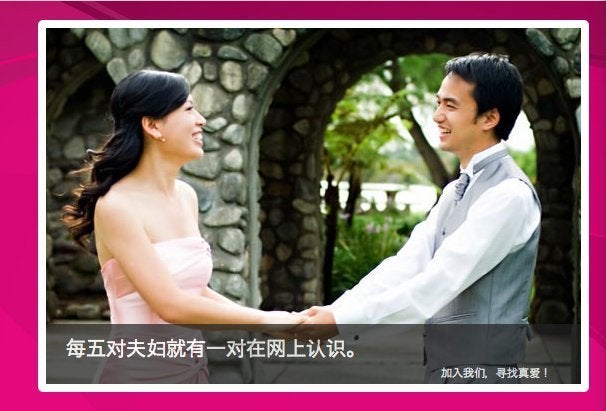 On Monday, Chinese Americans joined the increasingly un-exclusive ranks of those groups with internet dating sites designed exclusively for them.
Jews seeking Jews have JDate. Ivy league alum? IvyDate.com. (Those with even more specific dreams of Ivy league love can check out DateHarvardSq.com -- a site created to cater to women who didn't graduate from Harvard, but would like to date a man who did.) Black? Beautiful? Devoted Apple user? BlackSIngles.com, BeautifulPeople.com, and Cupidtino.com have you covered.
And now, there is 2RedBeans.com, for Chinese Americans, which promises on its website "It works! 1 out of 5 couples meet online."
The site, which is free, tries to match users "in accordance with Chinese cultural values," according to Techcrunch, which dubs it "a JDate for Chinese-Americans." Techcrunch runs the numbers:
Apparently 2RedBeans is already having success matching Chinese-Americans. In the past two months in beta, the site already has close to 1000 users and has successfully matched over 100 Chinese-American couples.
Popular in the Community